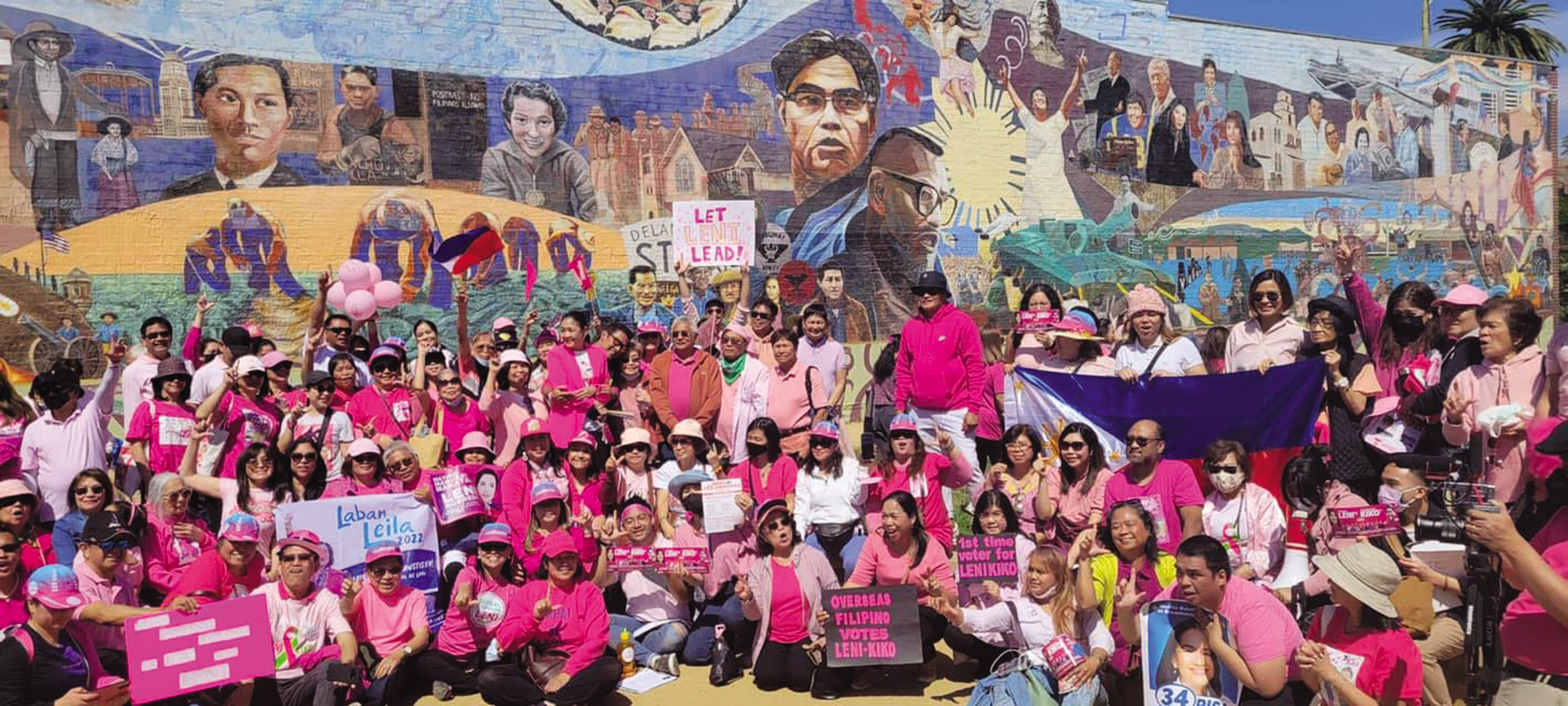 A WAVE of pink descended upon Los Angeles' Historic Filipinotown on Sunday, March 27 as Filipino American supporters of Vice President Leni Robredo and Senator Francis "Kiko" Pangilinan rallied together for a pink caravan to show their support for the tandem's bid for the top two posts in the upcoming Philippine election.
Dubbed the "Kulay ng Rosas Karavan at Lugawan" event, over 100 community members drove their pink decorated cars along Temple Blvd. in HiFi and gathered in Unidad Park for lugaw and remarks from supporters.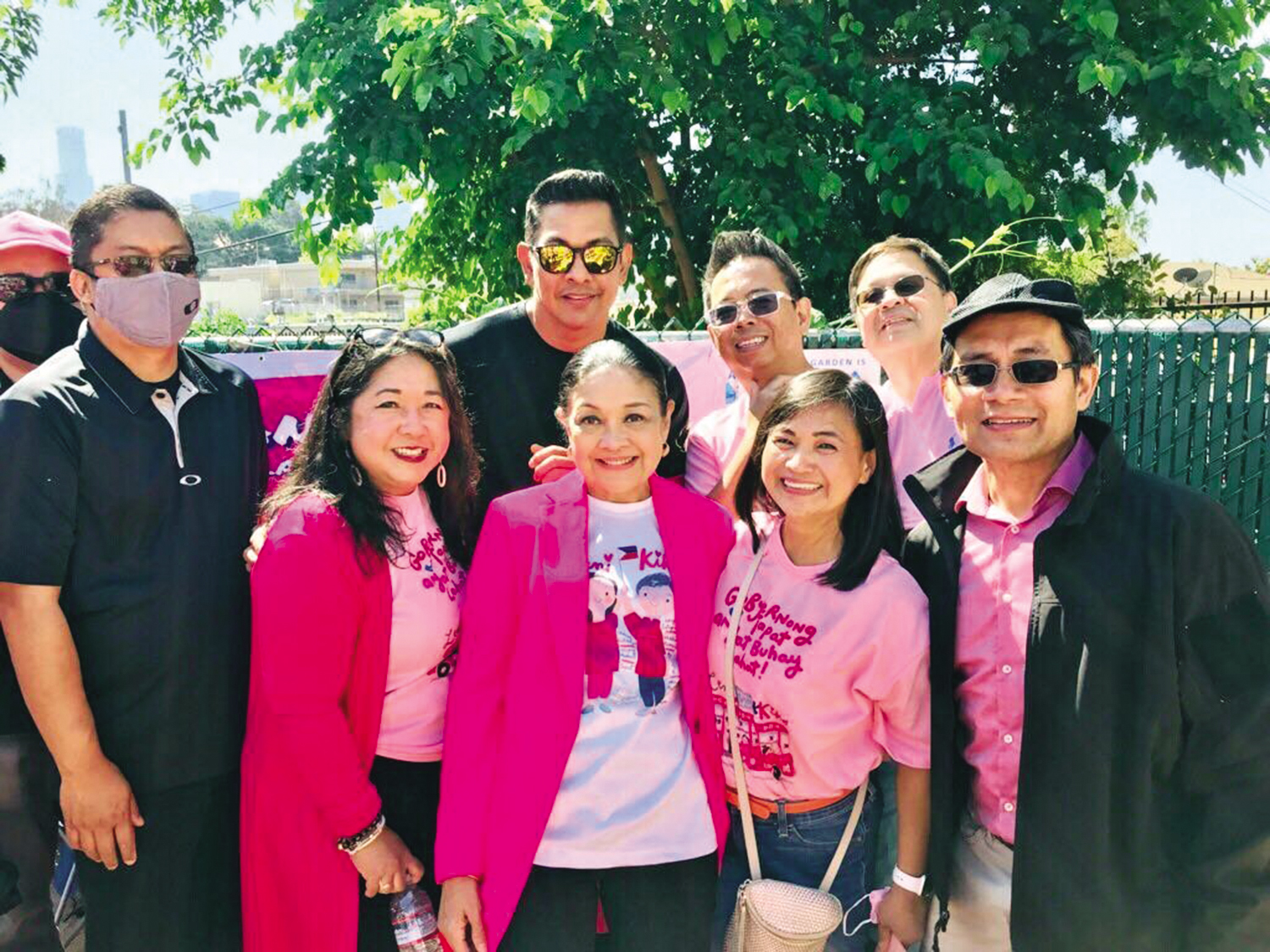 Filipino entertainer Gary Valenciano — known as "Mr. Pure Energy" — surprised the crowd with a brief speech and performance.
"This is the future of our country and I personally believe — in my mind, in my heart and in my spirit — the next president and vice president of the Philippines should be President Leni Robredo and Vice President Kiko Pangilinan," Valenciano told the crowd.
Valenciano was joined by his wife Angeli, who is the sister of Senator Pangilinan, and their daughter Kiana Vee, an R&B singer and songwriter. Both Angeli and Kiana also made their appeals to overseas Filipinos who are eligible to vote to participate in the upcoming May polls.
"Hearing from Kiko's sister Angeli about Kiko was very endearing; Kiana's appeal to the young voters are on-point; and Gary V's unexpected performance along with his captivating impromptu speech about the Leni-Kiko movement and energetic performance were very motivating," Ethel Rubio, a community leader who spearheaded the March 27 effort as part of "Global Filipinos for Leni," said.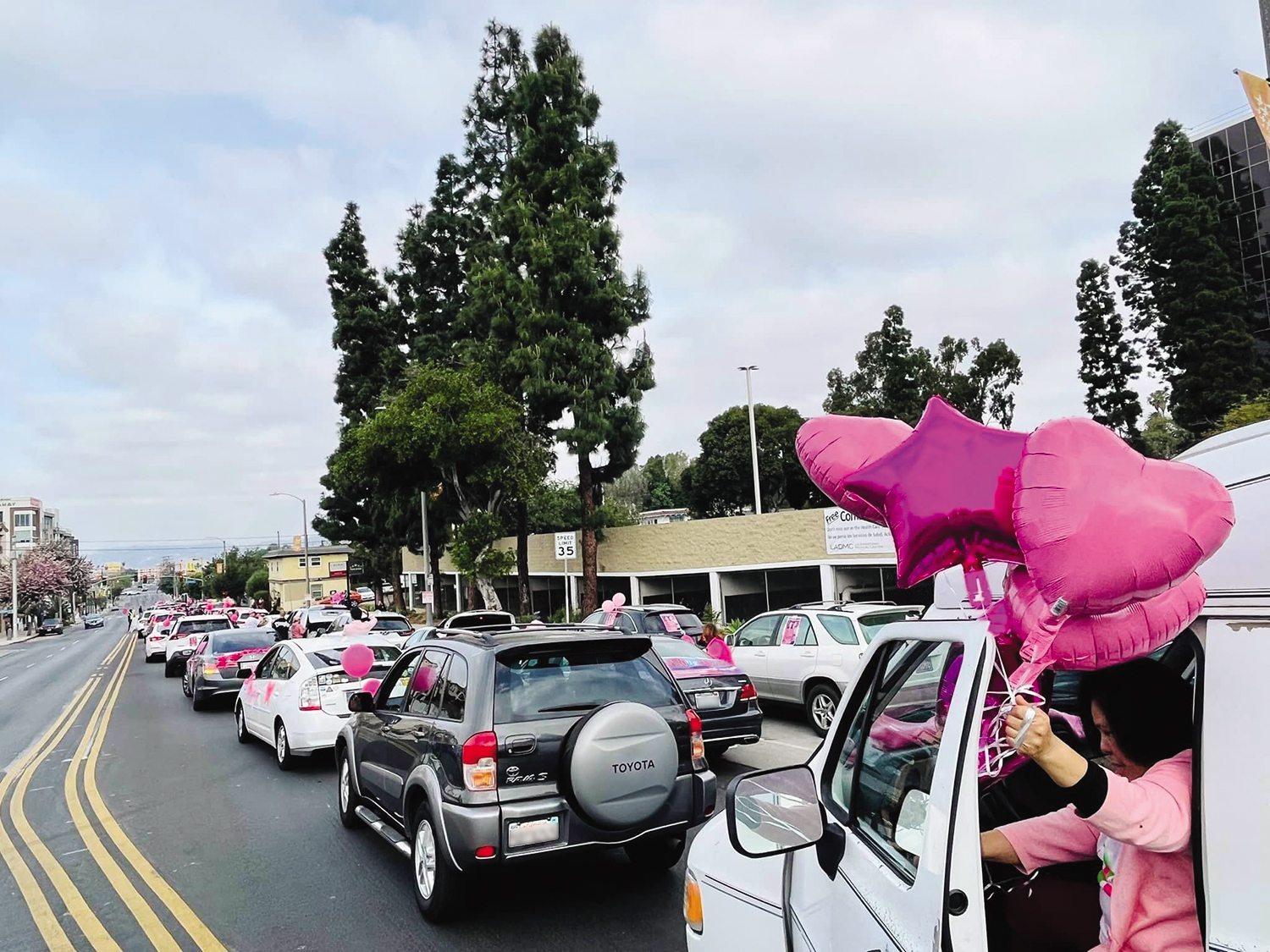 "Kakampinks" also came from outside of LA to join, including supporters from Arizona, Nevada, Texas and the East Coast.
Rubio shared that she and Robredo were dormmates at the University of the Philippines, Diliman and Kiko's brother was her classmate, which motivated her to organize an event.
"I knew from the get-go that I wanted to be a part of the Pink Caravan in Los Angeles and it has to happen in Historic Filipinotown of Los Angeles because VP Leni Robredo visited this place in 2019," Rubio said.
A previous pink caravan was held last October in West Covina, California, while other efforts have been organized in Jersey City, New York City, and Canada.
Leading up to the May 9 election, Filipino and Filipino Americans across the United States are organizing rallies and caravans for their respective presidential picks. n