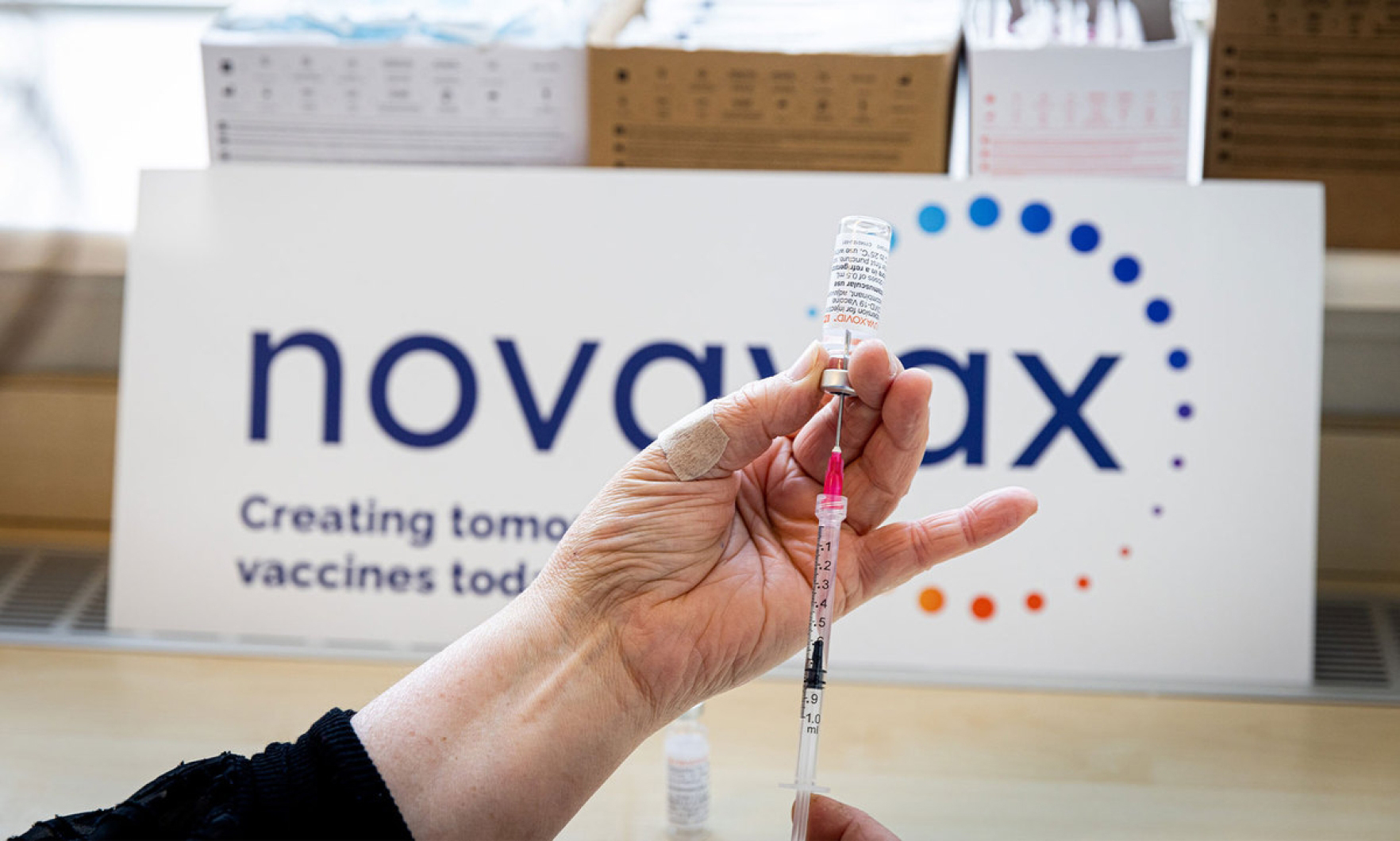 LOS Angeles vaccination sites will start administering the Novavax vaccine beginning Wednesday, August 3.
The Novavax vaccine was recommended by the Centers for Disease Control and Prevention (CDC) earlier this month.
Unlike the Pfizer-BioNTech and Moderna vaccines, the Novavax vaccine was developed without the use of mRNA technology.
The vaccine was found to be 90% effective against mild, moderate, and severe disease in the company's Phase 3 clinical trial involving 30,000 participants ages 18 and older.
Residents 18 years and older can get the Novavax vaccine, which is a two-dose primary series, with the second dose administered three weeks after the first. Boosters are currently not recommended and the Novavax vaccine is not yet authorized for children 17 and younger.
Residents can walk into any Public Health vaccination location to receive the vaccine. Residents can also contact their provider to see if their provider is offering Novavax.
California Health & Human Services Agency Secretary Dr. Mark Ghaly, and Director of the California Department of Public Health and State Public Health Officer Dr. Tomás J. Aragón, issued a joint statement on Novavax's COVID-19 vaccine being newly authorized for use in the United States to combat COVID-19. This statement follows the Western States Scientific Safety Review Workgroup's support of the U.S. Centers for Disease Control and Prevention's (CDC) recommendation.
"We're excited to have a new tool in our COVID-19 toolbox here in the United States, and the Novavax vaccine provides another safe and effective option for unvaccinated adults. Novavax will now join Pfizer and Moderna as recommended options to stay better protected against the most severe outcomes of COVID-19. Californians can rest assured that Novavax meets the FDA's rigorous standards of safety and efficacy that are required when receiving emergency use authorization."
"The Novavax vaccine was developed using protein-based technology instead of mRNA technology. FDA-approved protein-based vaccines have been used widely for decades and include vaccines to prevent hepatitis B and shingles. Novavax is authorized as a two-dose primary series, given three to eight weeks apart, in individuals ages 18 and older.
"COVID-19 vaccines continue to be our most powerful tool to prevent serious illness and remain a critical aid against fast-spreading variants, as we're seeing with Omicron BA.5 and BA.4 right now. While Novavax won't be available for a few more weeks, we urge Californians who have not yet been vaccinated or are eligible for a booster to make an appointment today.
"Since the start of the pandemic, the State has administered over 78 million COVID-19 vaccine doses – more than any other state. Staying up to date on vaccination remains the best way to prevent hospitalization and death from COVID-19, including for our youngest children. Find a COVID-19 vaccine near you at myturn.ca.gov or by calling 1-833-422-4255." (AJPress)