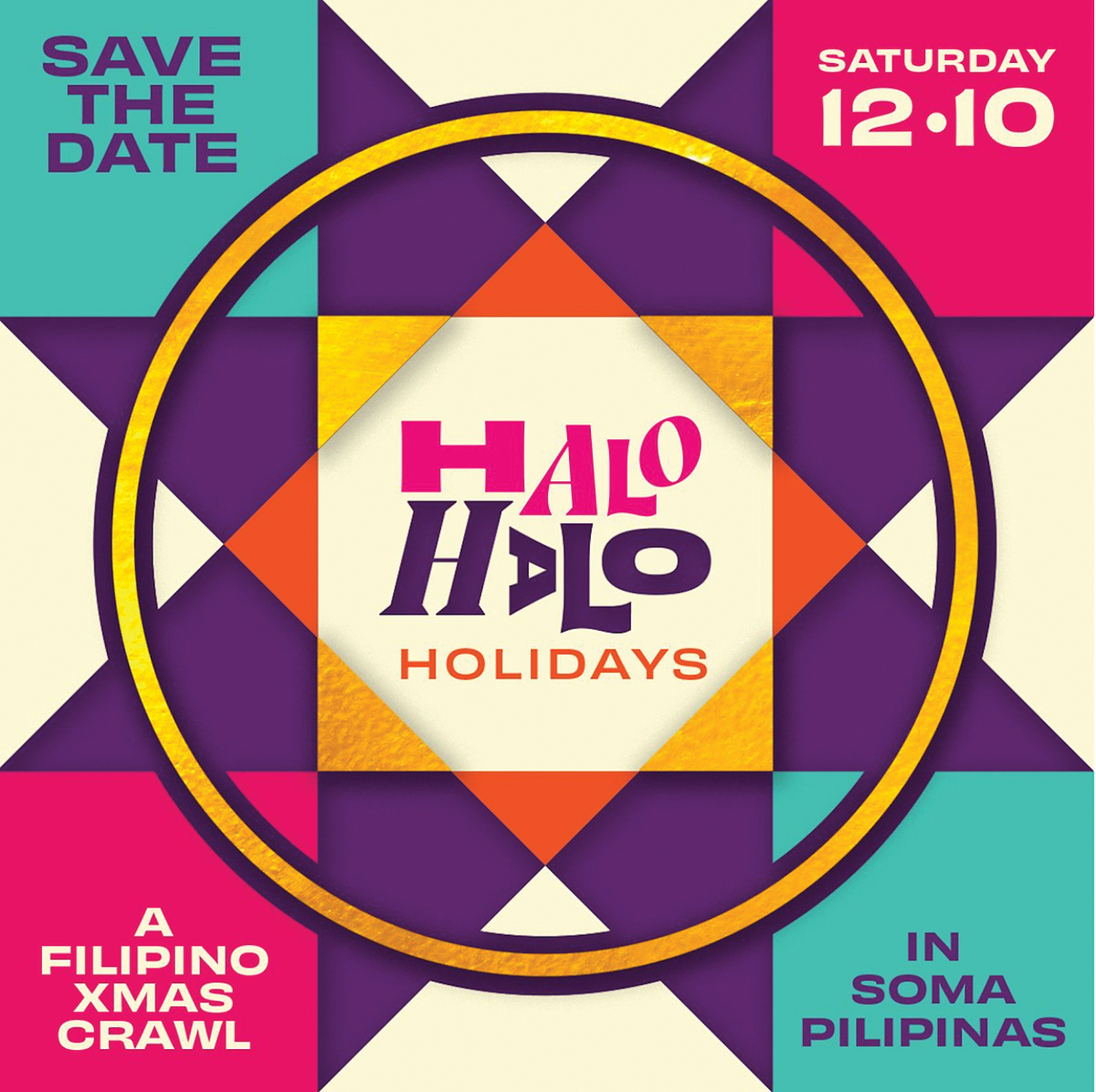 HALO Halo Holidays, a Filipino Christmas crawl and art exhibit, takes place at Kapwa Gardens in the SOMA Pilipinas Filipino Heritage District on Saturday, December 10 from 11 a.m. to 4 p.m.
Per the Kapwa Gardens website, the event is described as a "unique, socially-distanced indoor/outdoor holiday cultural experience in the heart of SOMA Pilipinas" that features family-friendly activities, food trucks and some of the community's favorite retailers, merchants and artists.
Among the retail vendors joining the event are Bayani Art, ChulaSF, jmhNAILS, Kristian Kabuay Art, ME Crafts, Kandelita Company, Old River Design Co., Original Goddess, PALAKA Music and Arts Studio, Sparkle My Bubble, Studio Damili, Wounded Healing Art, KaySugars, Farol, Harina Baked Goods, One Ate Se7en, Jungle Dog, Lady Victory and Made By Grace at Kapwa Gardens; Baba's House, dvniel.luu, Handmade by Pmaccay and MicheleDraws at Balay Kreative.
Among the activities attendees can participate in are the following:
Holiday Wreath Making with San Bruno Mountain Plants
Selfies with Santa.
Kapwa Gardens is located at 967 Mission Street in San Francisco. To get more information about this event and other activities, visit www.kapwagardens.com.