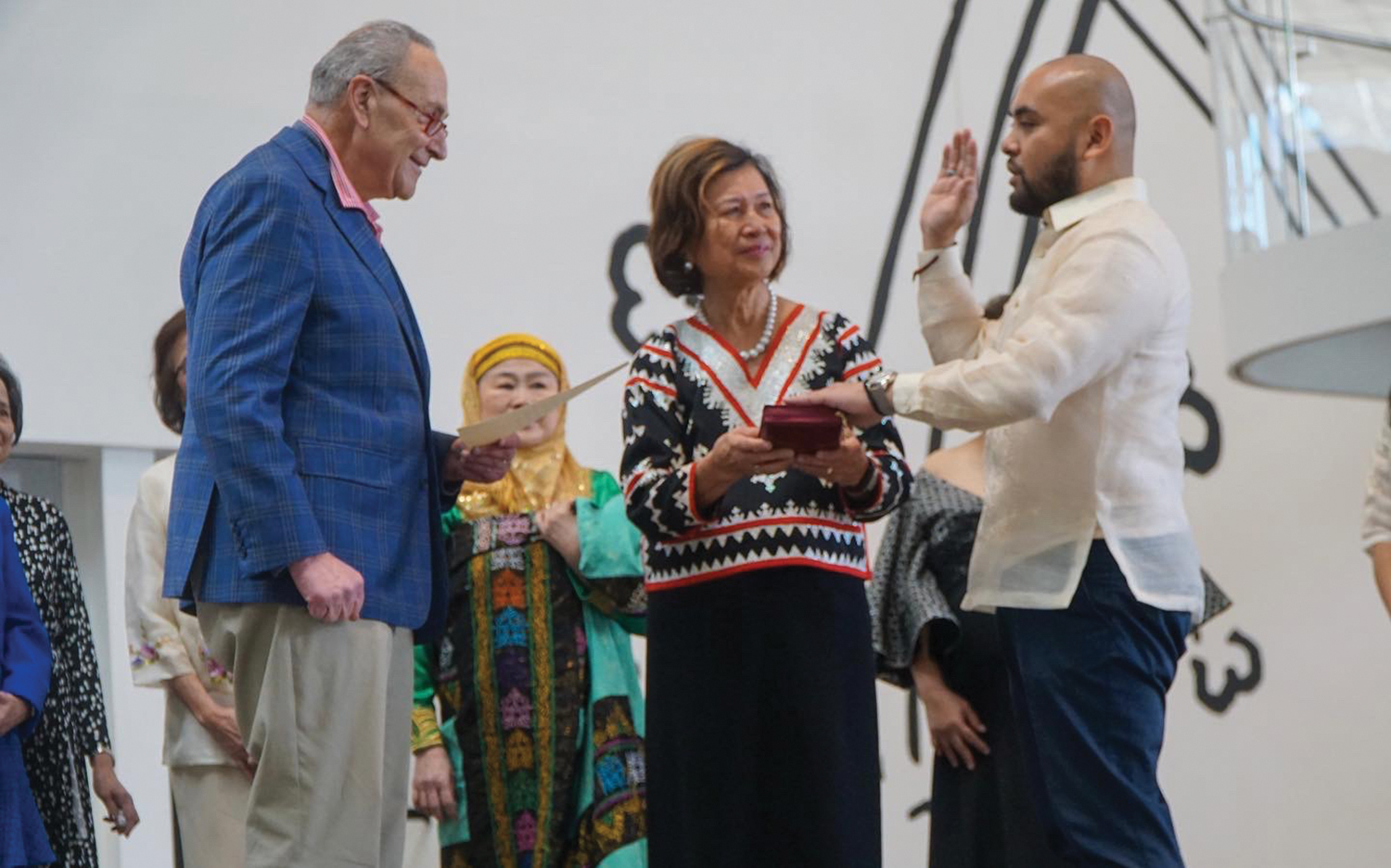 Filipino American community leader Steven Raga officially took his oath of office as State Assemblymember representing New York's 30th Assembly District as administered by United States Senate Majority Leader Chuck Schumer on Sunday, Jan. 15 in Queens.
Raga became the first-ever Filipino American to be elected to any public office in the state of New York and in the 245 years of the New York State Legislature. Before his inauguration on Sunday, the official State Assembly swearing-in at the New York State Capitol in Albany a week earlier.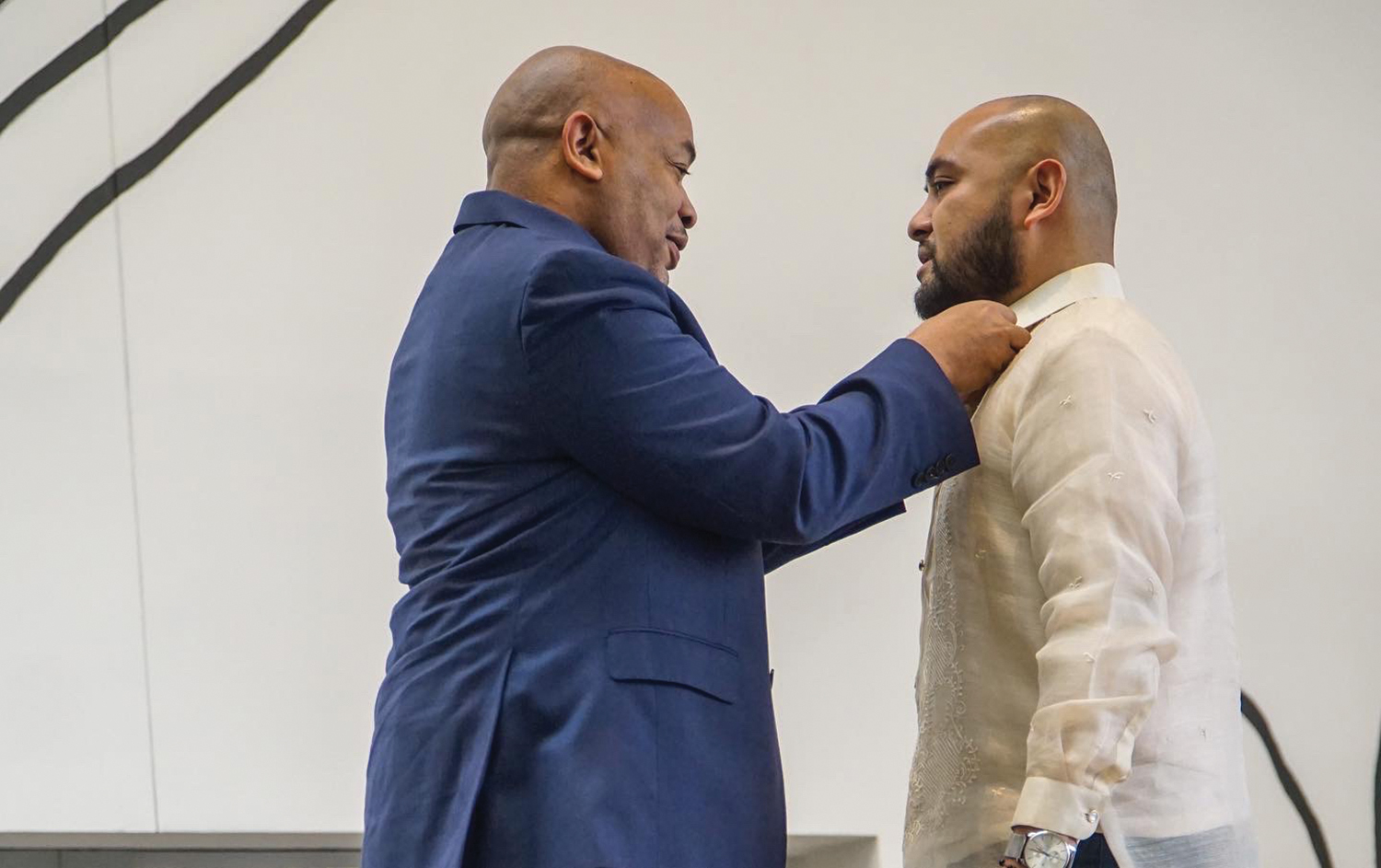 The inauguration ceremony was held at the Queens Museum with over 300 community leaders, elected officials, and organizations attending, many of whom wore their respective traditional and cultural attires in celebration of the historic moment and diversity of the Borough of Queens and Assembly District 30, which includes the neighborhoods of Woodside, Astoria, Jackson Heights, Elmhurst, Maspeth, and Middle Village.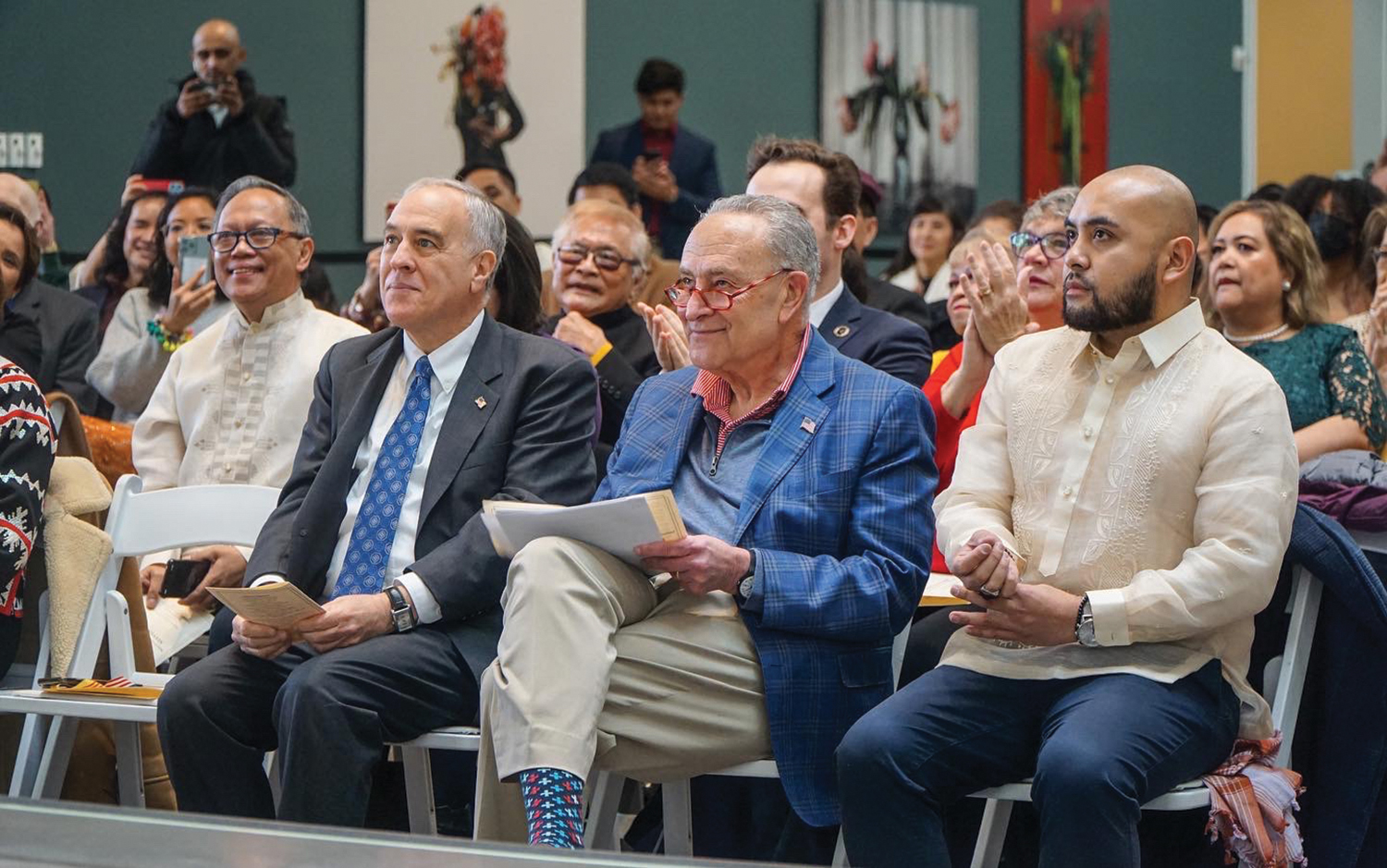 The speakers at the inauguration were among the who's who in New York politics, including U.S. Senate Majority Leader Schumer, Speaker of the New York State Assembly Carl Heastie, State Comptroller Thomas DiNapoli, Deputy Majority Leader State Senator Michael Gianaris, State Senator John Liu, Assemblymember Catalina Cruz, and long-time friend and Filipino American community leader, Rachelle Ocampo.
Notable attendees included Public Advocate Jumaane Williams, and several colleagues in the New York State Assembly including Assemblymember Ron Kim, Assemblymember Juan Ardila, Assemblymember Jennifer Rajkumar, Assemblymember Alex Bores, Assemblymember Jessica Gonzales-Rojas, and City Councilmember Julie Won.
Filipino American community leaders led by Loida Nicolas Lewis, Laura Garcia, Dely Po Go, Juliet Payabyab, Caesar and Dulce Barangan, among others also came in full force to support Raga.
U.S. Senate Majority Leader Chuck Schumer spoke and administered the Ceremonial Oath of Office.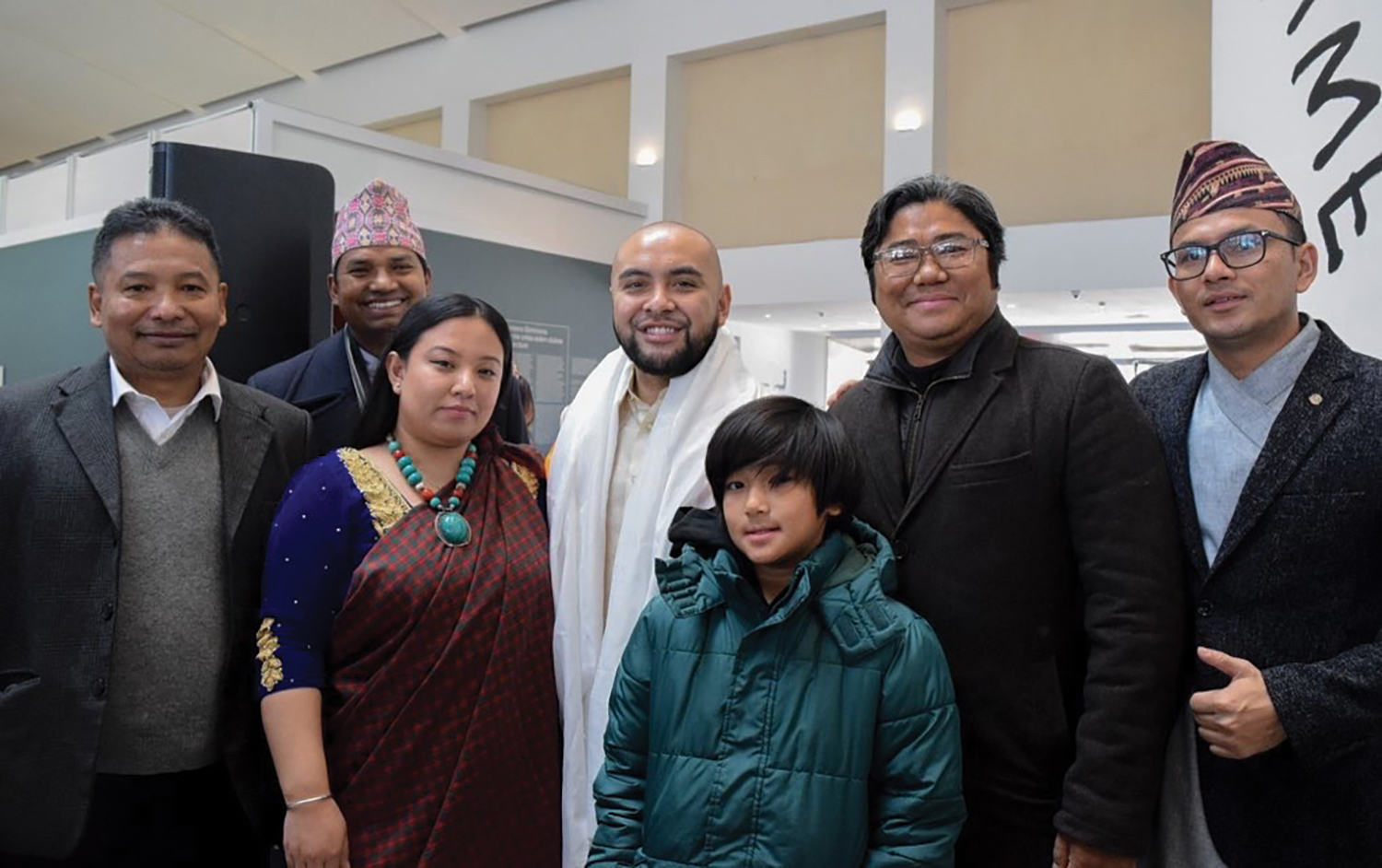 "I know Assemblymember Steven Raga will continue in the fine tradition of Filipino Americans in public service in our nation, as he broke the glass ceiling becoming the first-ever Filipino American to be elected in New York State, and it's not surprising why voters of all backgrounds chose Steven to become their next Assemblymember," Sen. Schumer said.
After being administered the Oath of Office, Assemblymember Raga delivered a speech reflecting upon his recent journey to the office, as well as his early upbringing growing up in an immigrant single-mother household, and thanked supporters and friends.
"Today, I am humbled by the outpour of support, filled with gratitude for the duty that you have entrusted upon me, and excited about the possibilities for collaboration, and working together towards a better Assembly District 30, and New York State," said Assemblymember Raga.
"This is a historic day," said State Senator John Liu. "The Filipino American community has done so much for New York, our city, our state, and indeed our nation. The community continues to grow by leaps, by bounds, and I am honored and look forward to serving our respective communities, and representing the Asian American community in the chambers of Albany, alongside the first-ever Filipino American to be elected in New York State."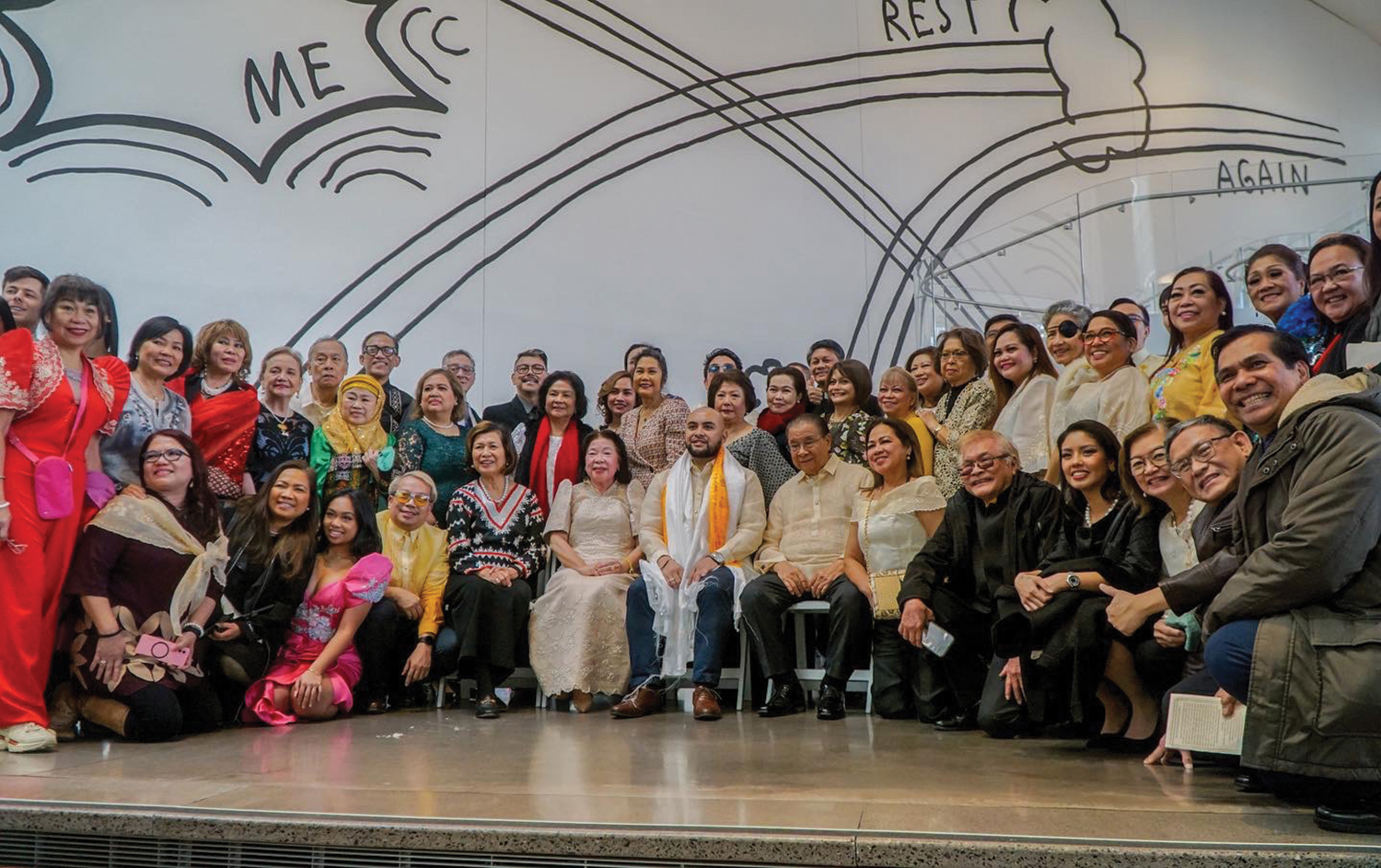 "I'm proud to have encouraged Steven to seek this position and serve our borough in elective office," Congresswoman Grace Meng shared. "I congratulate him for this historic feat for the Asian American community and for Queens. I am more than confident that Assemblymember Raga will deliver, advocate, and fight for his constituents in the 30th Assembly District and I look forward to working with him to deliver support for the families of Queens, and our shared constituencies."
Cultural performances from performers within the district followed, including the reciting of the poem Maspeth Marches On by renowned poet and Maspeth native, Vincent Tomeo, the Sinulog by Filipino American dance group, CEBU Inc. Tribu Cebuano, Ecuadorian Traditions and Customs by local Ecuadorian dance group, Yachak Kallary directed by Javier Chanla, and the closing performance, Bayan Ko, performed by Miguel Braganza II and Krizia Daya. Anna Lucente Sterling, Filipino American reporter and video journalist based in New York City was the event's master of ceremonies. n