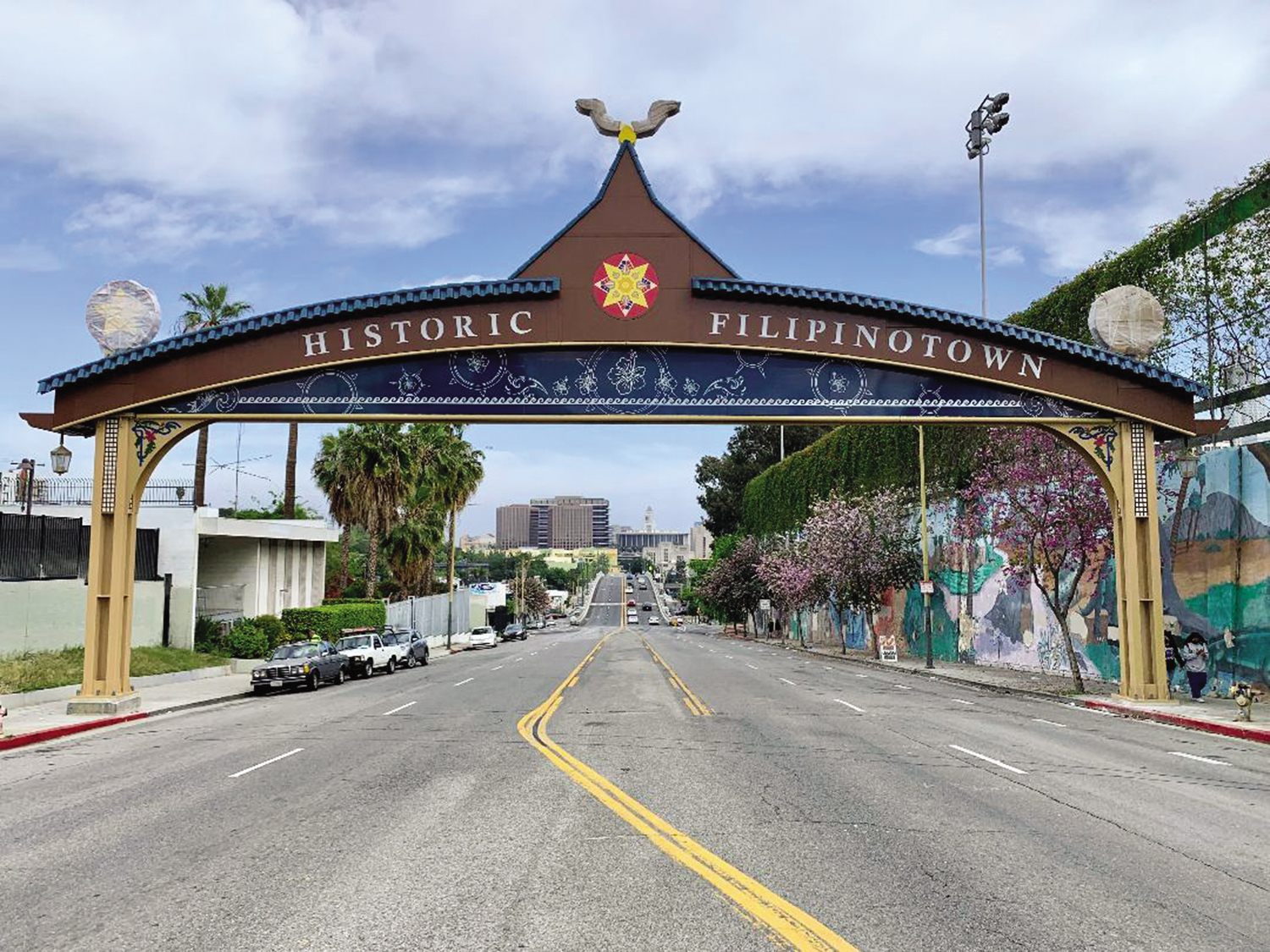 "This July, we are celebrating the 20th anniversary of the designation of Historic Filipinotown as a distinct historic district of the City of Los Angeles, and we think the best way to celebrate this milestone is by honoring this neighborhood's rich history and heritage," announced Roger L. Oriel, CEO and publisher of Asian Journal.
"As such, we are proud to announce that we are working on a Historic Filipinotown coffee table book set for release in June/July next year," he added.
Several Filipino businesses, restaurants, churches, community organizations, social services, and health clinics call HiFi their home adding color to the city's rich multi-cultural heritage.
The City of Los Angeles is one of the most diverse in the entire nation and it takes pride in having the highest concentration of persons of Asian Pacific Islander ancestry. It also has the unique status and distinction to have six established historic Asian Pacific Islander neighborhoods in Chinatown, Little Tokyo, Historic Filipinotown, Koreatown, Little Bangladesh, and Thai Town.
The Filipino community in Los Angeles already had a flourishing Little Manila as early as the 1920s where it thrived for over two decades in a section of downtown now known as Little Tokyo. They moved locations a couple of times before establishing their presence along the Temple-Beverly corridor in the 1950s.
Almost ten years after the designation, Historic Filipinotown was officially recognized as a Preserve America community after years of advocacy by the Pilipino American Network and Advocacy (PANA) and other community advocates.
Former First Lady and Honorary Chair of the Preserve America Initiative, Michelle Obama herself announced this honor for Historic Filipinotown. The honor and designation came with strong federal support and incentives for the continued preservation of cultural and natural heritage resources.
The coffee table book is going to look at the community's documented history from the past 100 years to the present.
Oriel said that the editorial team for the coffee table book includes Momar G. Visaya, executive editor of Asian Journal and Prof. Enrique dela Cruz, who was a co-author of Forbidden Book: The Philippine American War in Political Cartoons, a collection of political cartoons from 1898-1907, the period of the Philippine-American War.
"My vision is about who are the Filipino-Americans today as the book takes off from the Filipinotown gateway marker," said Enrique dela Cruz, professor emeritus of Asian American Studies at CSUN. "It should consist of small photo stories about the diversity of this group, professionally, their contributions to society, and their geographic concentrations."
"Come for the celebration of Historic Filipinotown past and present and stay for the stories of this vibrant community through the lens of its long-term residents and visitors who have decided to stay," Oriel said. n