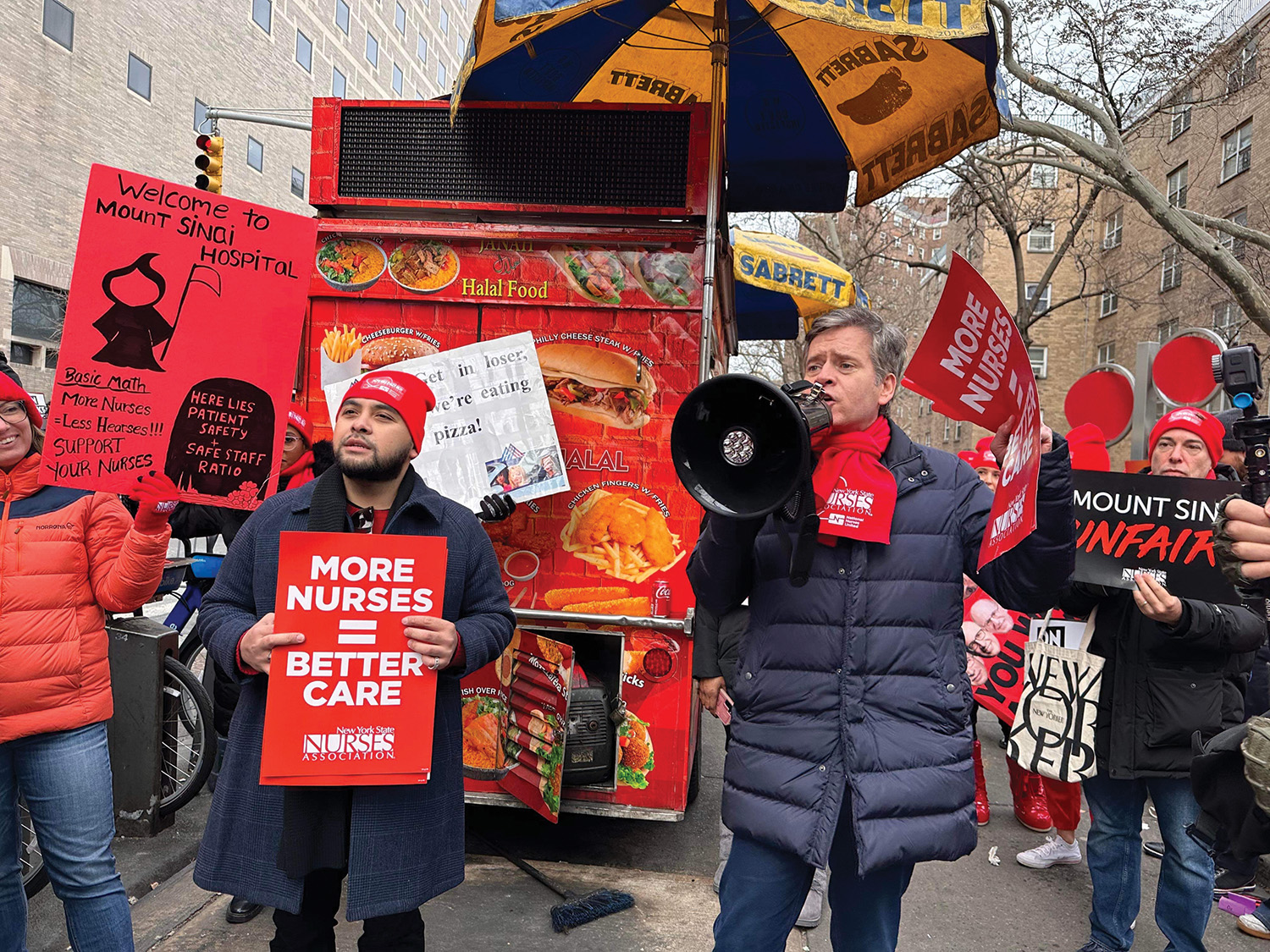 The nurses strike in New York City continued for the third day on Wednesday, Jan. 11 as hundreds of nurses gathered outside Mount Sinai Main and Montefiore Bronx, with no contract agreement yet between the New York State Nurses Association (NYSNA) and the two hospitals.
More than 7,000 nurses at the two major hospitals walked off the job Monday, Jan. 9 saying that immense staffing shortages are causing widespread burnout and hindering their ability to properly care for their patients.
The nurses add they are working long hours in unsafe conditions without enough pay and that they are after a fair and just contract. The union representing the nurses said an offer of 19% pay hikes isn't enough to solve staffing shortages.
The nurses and their supporters carried placards that said "Fair Contract for Patients & Nurses," "On Strike for Better Patient Care," and "More Nurses, Less Millionaire Execs". They were joined on the picket lines by community members and local elected leaders who are united in saying that there should be enough nurses at the bedside to safely care for patients.
"Neither Mount Sinai nor Montefiore have agreed to nurses' proposals to enforce safe staffing levels, even though nurses have been sounding the alarm about the crisis of understaffing that harms patient care. At Montefiore, one nurse in the Emergency Department often has to care for up to 20 patients; One NICU nurse at Mt. Sinai will often be responsible for 3 or 4 very sick babies at once," a New York State Nurses Association (NYSNA) statement read.
Talks and discussions with Mount Sinai hospital on the Upper East Side in Manhattan and at three locations of the Montefiore Medical Center in the Bronx have failed so far.
"After bargaining late into the night at Montefiore and Mount Sinai Hospital yesterday, no tentative agreements were reached. Today, more than 7,000 nurses at two hospitals are on strike for fair contracts that improve patient care," the NYSNA said in a statement Monday, Jan. 9.
Early this week, Mayor Eric Adams said that the city's system "will be prepared to meet the challenges" and encouraged all New Yorkers "to call 911 only for emergencies, and be prepared to seek an alternate facility in case their preferred hospital is impacted."
Assembly member Steven Raga joined the NYSNA nurses who were striking and picketing on Wednesday, Jan. 11 at Mount Sinai.
"I fully support and stand in solidarity with the New York State Nurses Association and over 7,000 frontline heroes on strike, fighting for the best contract possible, better wages, and safe staffing," Raga told the Asian Journal. "It is time that the hospitals to negotiate in good faith, put patients over profit, and give our nurses the dignity and respect that they deserve. Safe staffing saves lives."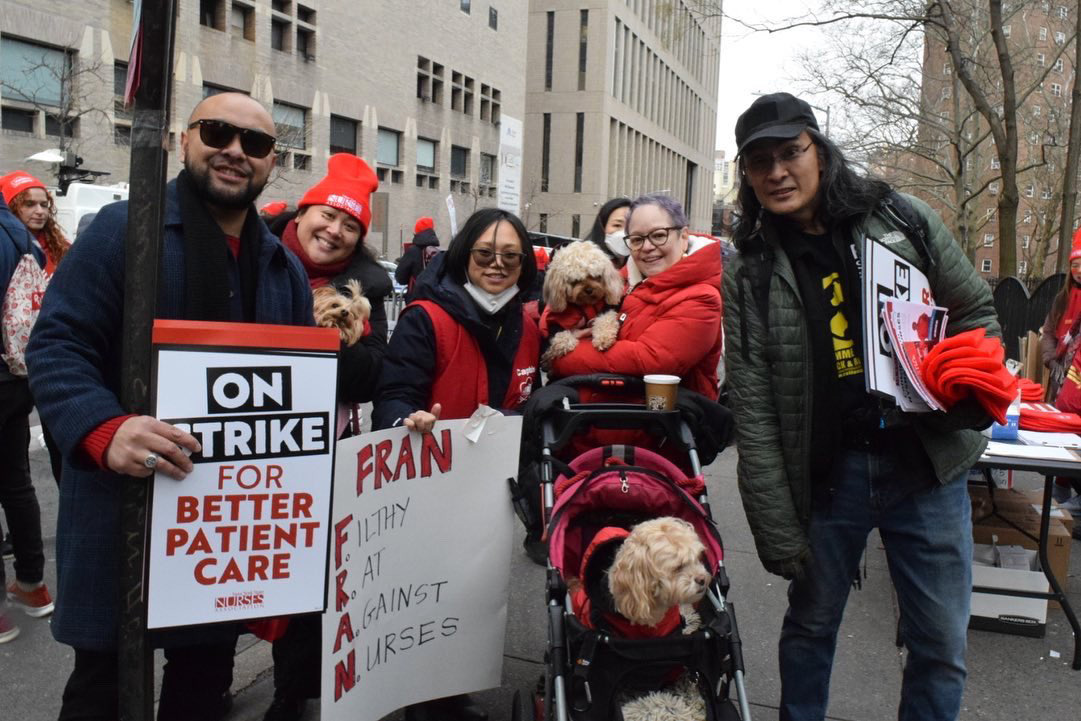 As negotiations were still ongoing early this week, Raga already expressed his full support and solidarity with the NYSNA and the over 7,000 nurses going on strike throughout New York City.
"Throughout the COVID-19 pandemic, our frontline heroes risked their lives saving the lives of patients. We've seen our nurses suffer from long COVID, deal with the exhaustion of being understaffed, and unfortunately, watched some lose their lives in the fight against COVID-19.
Instead of rewarding our "essential" workers, hospital management chooses to fight against COVID-19 nurse heroes and not support and work with them for a fair contract that will attract and keep nurses at the bedside," Assemblymember Raga added.