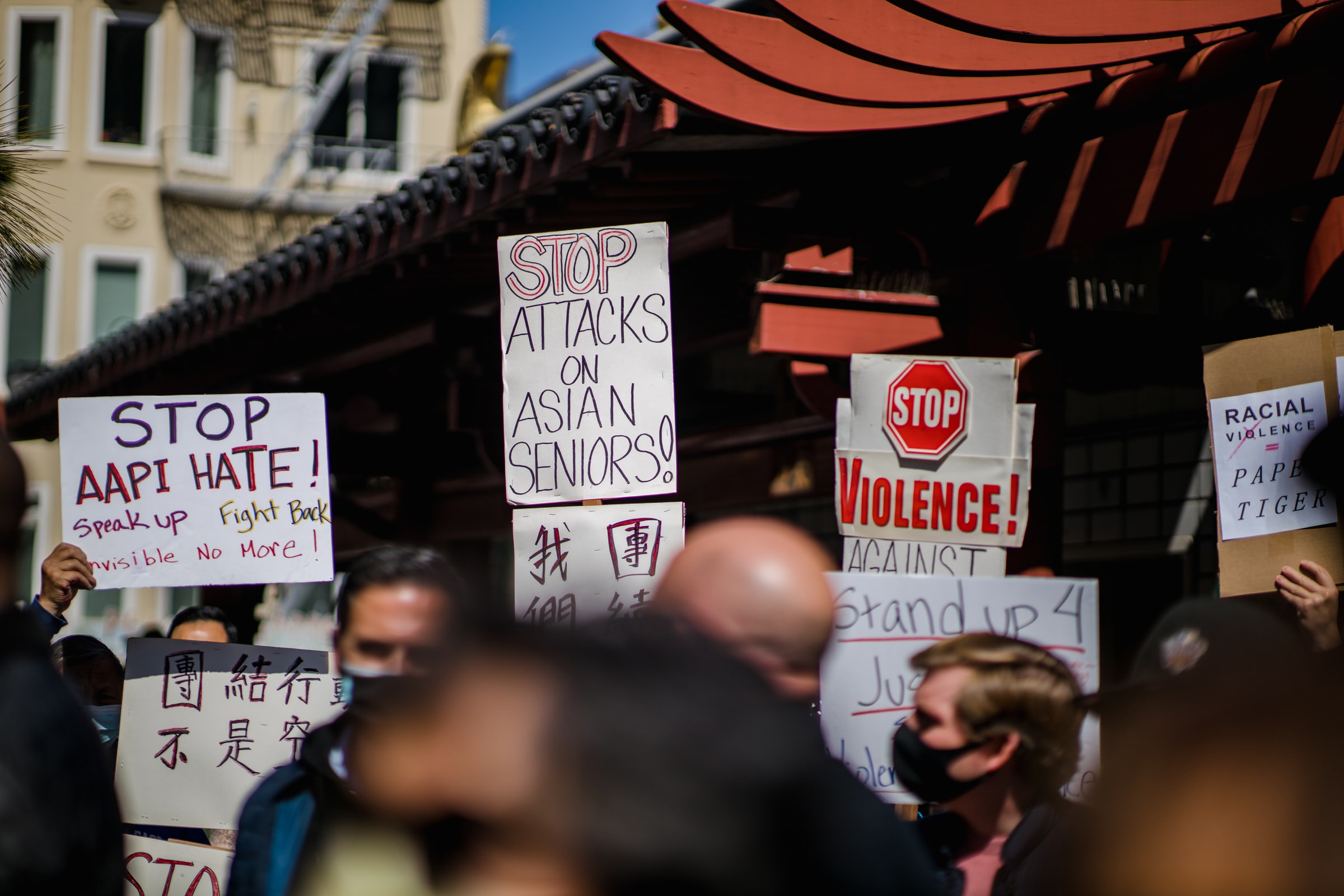 A NEW report shines a light on how the past two years exacerbated threats to the safety and wellbeing for Asian American elders ages 60 and up.
The report takes a close look at data released by Stop AAPI Hate and AARP on the 10,905 reports it received of hate incidents against AAPIs from March 2020 to December 2021.
Of these 10,905 hate incidents, 824 were reports of hate incidents against Asian American elders aged 60 and up.
The new report shows that Asian American elders were most likely to face discrimination on public streets (36.7% of all reported incidents) and at businesses (26.7% of reported incidents). It further indicates that 26.2% of the reported incidents against Asian American elders involved physical assault.
The report, also released during Older Americans Month and Mental Health Awareness Month, demonstrates how these incidents have resulted in Asian American elders experiencing increased fear, stress, and anxiety since the pandemic, with nearly all of them who reported (98.2%) indicating that they believe the United States has become more physically dangerous for Asian Americans, according to the Stop AAPI Hate Follow-Up Survey. The elders who experienced hate incidents also stated they experienced higher levels of stress and anxiety.
Among of the finding of the report:
Six out of 10 (57.6%) incidents reported by adults aged 60 and up involved verbal harassment or shunning, the deliberate avoidance;
One out of four (26.2%) cases against adults 60 and up were physical assault
In one in 11 incidents, elders were coughed and spat upon (7.8%); and
Elders reported being barred from establishments in 5.7% of incidents and having their property vandalized in 7.2% of incidents.
"Elder Asian Americans deserve to feel safe – but for the past two years have been struggling with hate, fear and isolation," said Russell Jeung, Ph.D., co-founder of Stop AAPI Hate and professor of Asian American Studies at San Francisco State University. "This AAPI Heritage Month we need to recommit to their safety and support."
"I am submitting this on behalf of my parents, who are 70 and 65 years old. My parents were pumping their gas at a gas station when a group of men started yelling at them. They couldn't understand them completely but heard them say, 'China virus' and 'Chinese.' They were scared and got in the car and drove away."
The number of incidents against older Asian Americans that have been reported to the Stop AAPI Hate reporting center is just the tip of the iceberg.  Stop AAPI Hate is asking members of the Asian American community to support elder Asian Americans by reporting incidents on their behalf.
"We are recognizing AAPI Heritage Month this year by honoring the members of our community who have fought against racism and discrimination of all kinds," said Manjusha Kulkarni, co-founder of Stop AAPI Hate and executive director of AAPI Equity Alliance.  "That includes those who report their experiences with hate to our website, enabling us to advocate for real solutions."
Real solutions include supporting community based organizations that provide services for elder Asian Americans around the country. The report spotlights the work of San Francisco's Self Help for the Elderly, the Center for Pan Asian Community Services (CPACS) in the greater Atlanta area, the Chinese Information and Service Center (CISC) in Seattle, and the Korean Community Services of Metropolitan New York.
"We're asking that elected officials honor this month with action by creating safer public spaces for AAPI communities and all communities of color,"  said Cynthia Choi, co-founder of Stop AAPI Hate and co-executive director of Chinese for Affirmative Action. "Funding and supporting community-based organizations across the country is key to building safe places for elder Asian Americans."
Stop AAPI Hate issued the following recommendations in order to address the ongoing crisis:
Community-based organizations: To address fear, isolation, and mental health challenges among Asian American elders, organizations should provide resilience programs that foster a sense of safety and community, offer mentally stimulating social activities, and leverage culturally and linguistically responsive frameworks in services and offerings.
Local, state, and federal government: To address fear, isolation, and mental health challenges among Asian American elders, governments should increase support to community-based organizations within a culturally and linguistically responsive framework to serve Asian American elders.
Local, state, and federal government: To best target resources, governments can improve data collection by tracking hate incidents across the Asian American elderly community, and disaggregating data to identify how racial subgroups across the umbrella Asian American elder community experience and address fear, isolation, and mental health differently.
Local transit agencies: To reduce fear and anxiety among Asian American elders using public transit, transit agencies should collect data and engage with community groups on culturally relevant approaches to reducing harassment on transit systems.
Federal government: To better support the 60% of Asian American elders with limited English proficiency, the federal government should pass the "Mental Health Workforce and Language Access Act of 2021 (HR 5937), a pilot program to increase language access at federally qualified health centers.
The Stop AAPI Hate coalition encourages any member of the AAPI community who has experienced hate during the pandemic to report the incident at: https://stopaapihate.org/reportincident/. (AJPress)