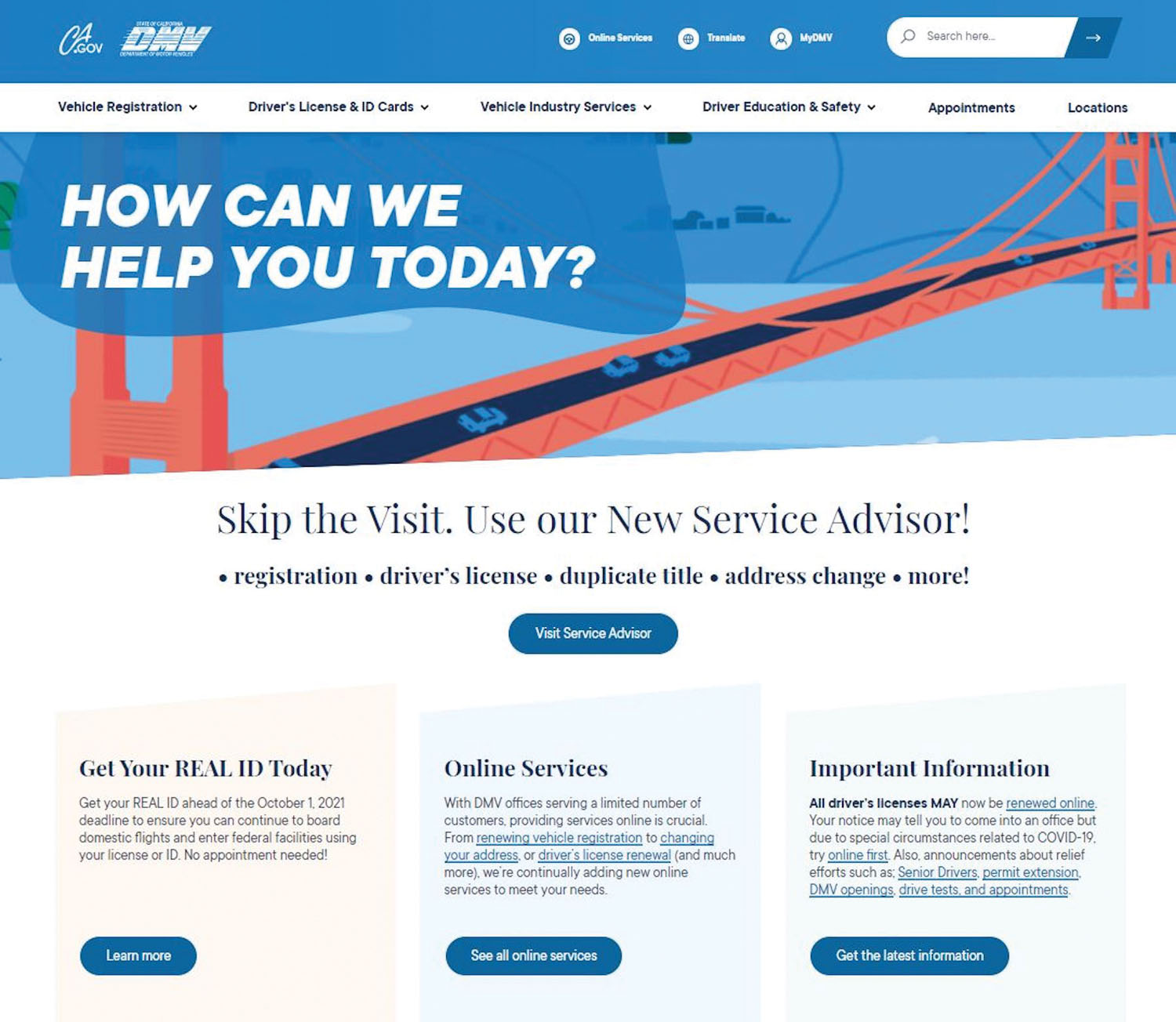 THE kids are back in school, businesses have reopened, and while COVID continues to be a threat, life is busier than ever. The days are getting shorter and the holidays are quickly approaching, giving us less time to complete many small but important tasks, such as registering your car or renewing your license.
Fortunately, the DMV's expanded online services can help Californians avoid a trip to the DMV. Customers can now complete several transactions online. Fast and convenient, there is no need to wait in line or even leave home. In fact, services can even be completed from your phone!
Whether it's requesting a duplicate driver's license, title or disabled parking placard or renewing a complex vehicle registration, motor carrier permit or commercial driver's license, or more, Californians can go online at dmv.ca.gov/online to get started with their transactions.
There is no reason to be nervous about using the DMV's expanded online services. Safe and secure, the DMV's newly redesigned website is user-friendly, easier-to-navigate, and offers 100+ translation options, making services easy to find and complete.
For customers who are on-the-go, another good alternative to visiting a DMV office is taking advantage of one of the 365 self-service kiosks, available in supermarkets and other convenient locations throughout the state.
With a few simple taps on the touchscreen, customers can instantly renew their vehicle registration, replace a registration card or sticker, request a driver or vehicle record, or pay a reinstatement fee for a suspended vehicle registration, among other transactions.
For registration renewals, customers need their renewal notice, most recent registration card or vehicle insurance program letter. Kiosks offer services in multiple languages and customers can pay by debit/credit card and, in some locations, cash. Find a list of kiosks on the DMV website.
Stay safe, save time and take advantage of DMV services by going online. Get started today by visiting  dmv.ca.gov/online.
(Advertising Supplement)