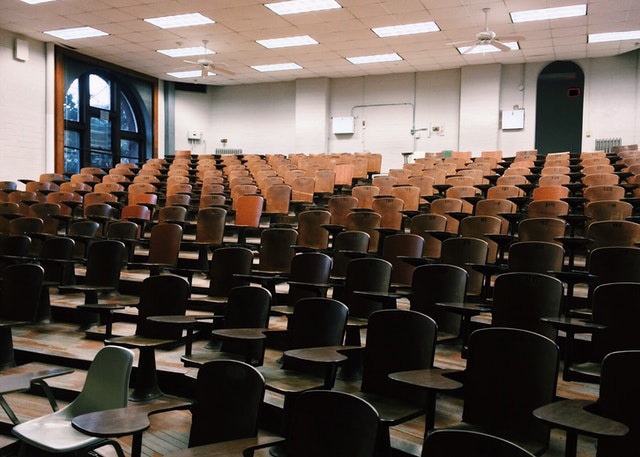 AB 1460 overrules similar requirement set by CSU Board of Trustees
California Governor Gavin Newsom recently signed a bill that requires undergraduate students of the California State University (CSU) system — the largest public university system in the United States — to take an ethnic studies course to graduate.
Students who will be graduating in the 2024-25 school year will be required to take at least one three-unit class on any of the "four historically defined racialized core groups," being Native Americans, African Americans, Asian Americans, or Latino Americans.
"Studies have found that both students of color and white students benefit academically as well as socially from taking ethnic studies courses. Ethnic studies courses play an important role in building an inclusive multicultural democracy," reads the bill.
The bill, AB 1460, was authored by Assemblymember Shirley Weber who has worked at the university system's San Diego State University since 1972, and is chair of the California Legislative Black Caucus.
Weber called the signing of the bill "great news" on Twitter.
"This bill reflects 50 years of student, faculty, and community advocacy for curriculum reflective of and responsive to our diverse state," tweeted Weber.
Also praising the bill's signing was the California Faculty Association (CFA), a labor union that represents about 29,000 CSU faculty, coaches, counselors, and librarians.
"Governor Newsom, by signing AB 1460, has demonstrated his understanding of the power of a true Ethnic Studies graduation requirement to change people's lives and to change the racial trajectory this state and country are on," wrote CFA President Charles Toombs.
"Moreover, Governor Newsom, unlike so many others, has listened to and really heard the voices and lens of Ethnic Studies faculty, students, and the community. I applaud this leadership," Toombs added.
The new requirement overrides a similar, but broader, requirement made by the CSU Board of Trustees in July that received a lot of criticism from professors, activists, and organizations like the CFA and the CSU Council of Ethnic Studies.
The Board of Trustees' "Ethnic and Social Justice" requirement allowed students to fulfill the graduation requirement without having to actually take an ethnic studies course, which critics said diluted the requirement's impact.
Tracy Lachica Buenavista, a Fil-Am professor at California State University Northridge's (CSUN) Department of Asian American Studies told the Asian Journal that before AB 1460's passing, the Board of Trustees failed to consult with ethnic studies advocates like the CSU Council of Ethnic Studies was further troubling.
"One should question an Ethnic Studies and Social Justice requirement that is largely favored by white decision-makers but largely opposed by BIPOC (Black, Indigenous, People of Color) constituents," said Buenavista.
Melanie Sabado-Liwag, a Fil-Am public health professor at Cal State LA's Rongxiang Xu College of Health and Human Services, previously told the Asian Journal  ahead of AB 1460 that from a public health perspective, an Ethnic Studies course requirement "brings value."
"But I think that whoever's teaching the course needs to show, explain, and drive the importance of how this impacts the person," added Sabado-Liwag.
The CSU system had 481,929 undergraduate enrollments across its 23 campuses and two off-campus centers for its Fall 2019 school year.
According to its website, 38% of all California's undergraduate Asian and Asian American students receive their bachelor's degrees from the CSU. (Rae Ann Varona / AJPress)