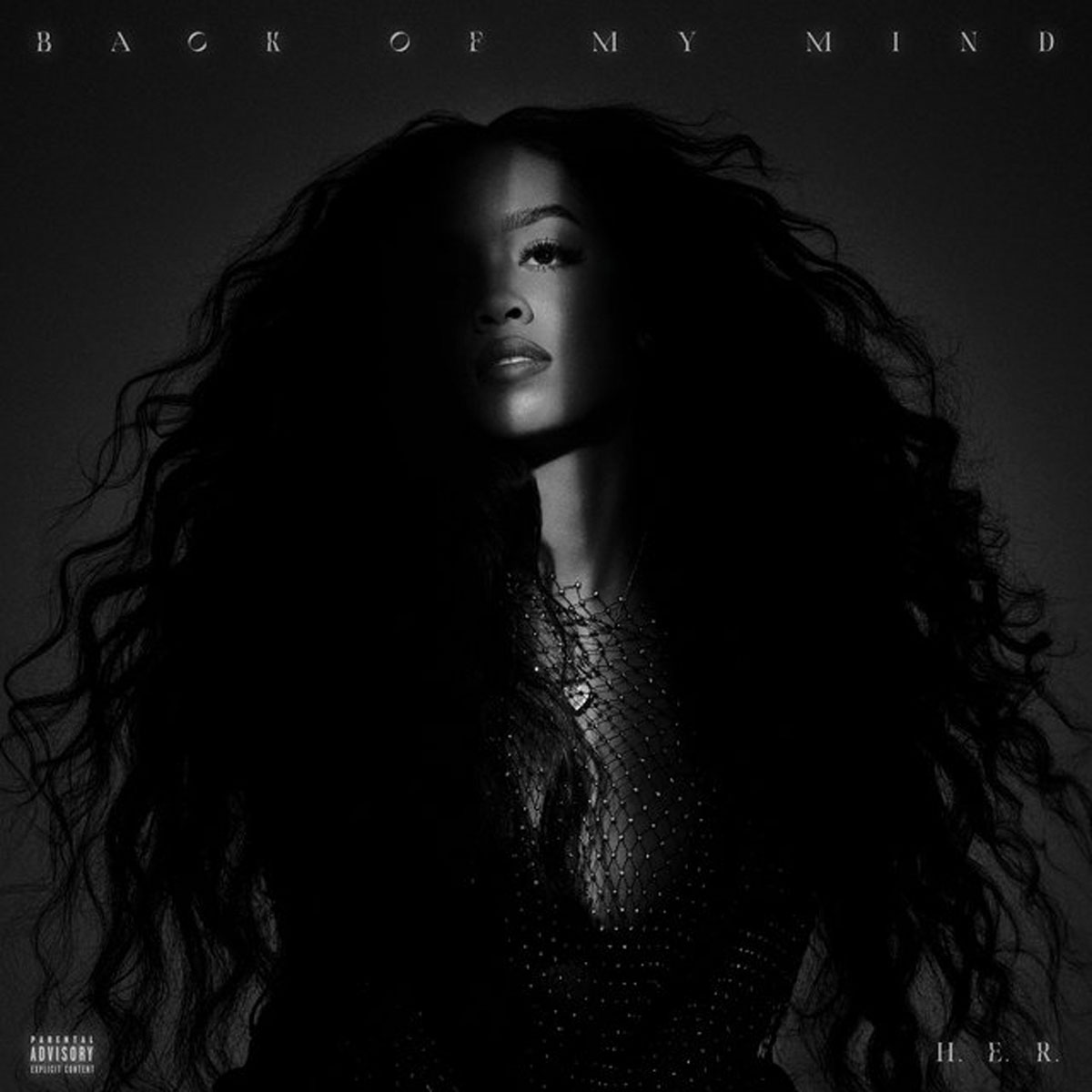 'Back of My Mind' is a refinement of the 23-year-old's trademark dreamy aura
It seems strange to learn that H.E.R. has just now released her debut album.
For the last few years, the dazzling Filipina and Black American Bay Area native has been a ubiquitous presence at awards ceremonies; this year, winning both an Oscar and Grammy Award for the anti-police brutality anthem "I Can't Breathe" from the film "Judas and the Black Messiah."
When she won both awards this year, many people were surprised to learn that she had yet to release a debut album. Speaking with the Asian Journal in early 2019 when she was nominated for five Grammy Awards (of which she won two), H.E.R. had said that she had been working on her debut album.
More than two years, several awards and countless iconic performances later, the 23-year-old released her debut album on Friday, June 18 to glowing praises from fans and critics alike.
"Back of My Mind" is far from her first major body of work. H.E.R. (born Gabriella Wilson) previously released two compilation albums — "H.E.R." in 2017 and "I Used to Know Her" in 2019 — that coalesced previously released extended plays (EPs).
These were released at the apex of the artist's curated anonymity which juxtaposed the honest and personal stories she imparts in her music. But "Back of My Mind," the most revealing of H.E.R.'s body of work, peels back the layers of the singer's trademark mystery.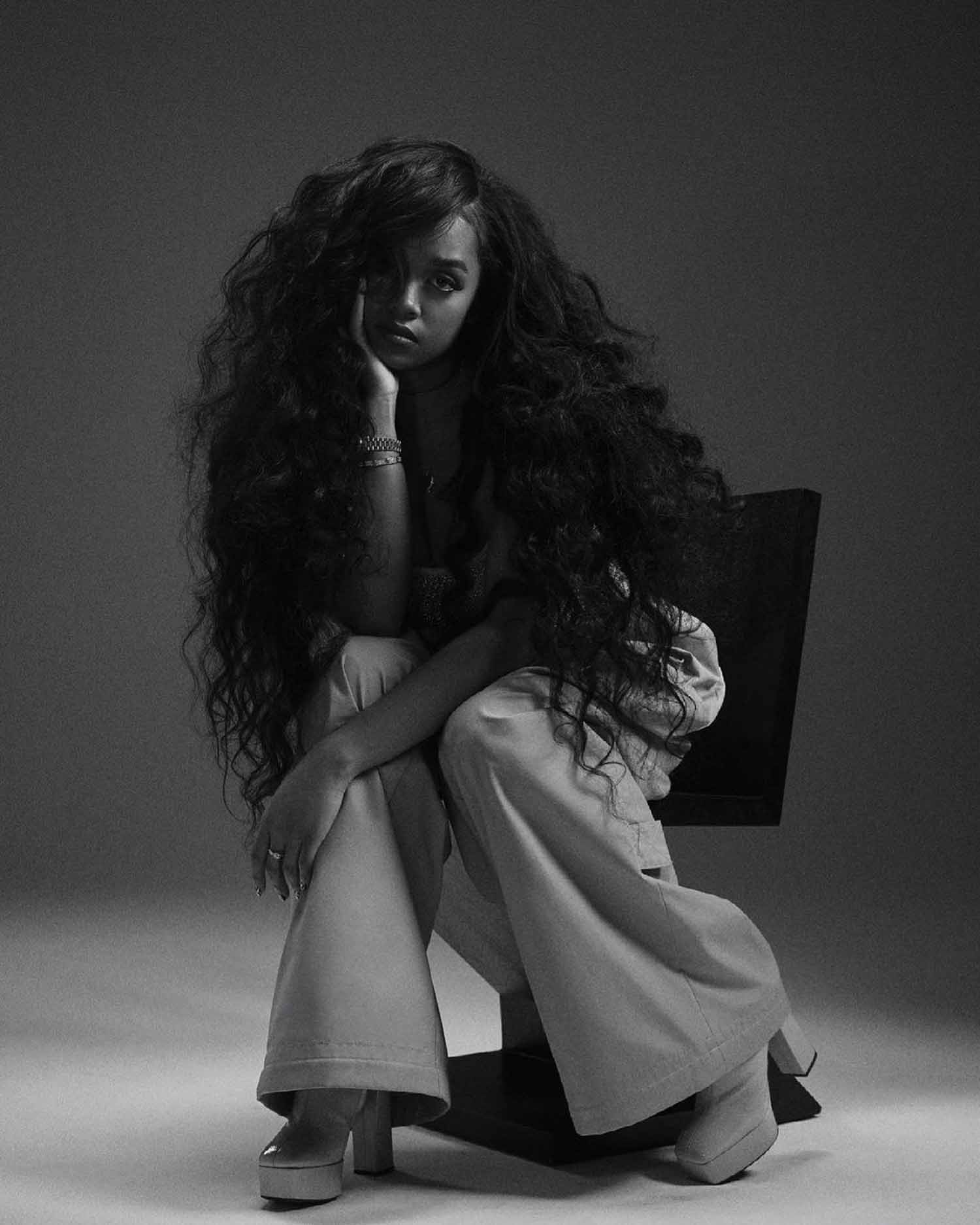 Since launching her musical career in 2016 at the age of 19, H.E.R. — whose mother is Filipina and a major influence to the artist — kept her face hidden and name unknown from early promotion of her work. But the "Back of My Mind" album cover itself features a stunning portrait of the artist in the dark, peering through a sliver of light without her emblematic sunglasses.
"Right now, it's a lot of searching," H.E.R. says in an Apple Music Behind the Scenes video about the album. "'Back of My Mind' is [about] accepting vulnerability, being able to quiet the noise around me and listen to my own voice. This music is the many layers that make me, me."
The 21-track album explores vulnerability in a variety of contexts and vibes that showcase the multi-talented singer-songwriter's musical diversity. Working with big industry names like Thundercat, Darkchild, D.J. Khaled, and Kaytranada to name a few, H.E.R. "is in total control of her sound, with masterful command of her artistic direction," writes Antoine-Samuel Mauffette Alavo for Exclaim! Magazine.
The theme of vulnerability is common among H.E.R.'s repertoire, but "Back of My Mind" takes that vulnerability and meshes it with the artist's burgeoning confidence, which is best showcased in the track "Cheat Code." Though her sound is overall contemporary, she imparts bold strains of Lauryn Hill, Aaliyah and Sade in a way that feels celebratory, but not plagiaristic.
Her buttery vocals — it's almost like she sings in italics — shine especially on low-key ballads like "For Anyone" and "Hard to Love" that allow her to meander and explore the complicated depths of romantic love with wise ingenuity and, again, a compelling vulnerability.
---
She has a particular cogency when she sings about the trials and tribulations of romantic love, but the album wouldn't truly be H.E.R.'s without at least one politically charged track. Coming off the success of the single "I Can't Breathe," the song "Bloody Waters" bemoans the lethargic progress of racial equality, calling out "corporate racists" and the continuing assaults from racist white America.
She continues this critical tone in "We Made It" which more of a personal and cathartic roasting of music industry bigwigs who told the young artist that she would never make it: "They said I won't come up with the family and cop a couple Grammys / All the things they said I can't be, revenge taste just like candy."
The budget cuts made throughout the music industry writ large during the COVID-19 pandemic meant that a lot of new releases were truncated, punctuating the years-long trend of songs and albums becoming shorter to cater to shortening attention spans.
That being said, "Back of My Mind" may be a tough listen, capping in at just over 79 minutes from beginning to end. But that's what makes artists like H.E.R., who enjoys the leisurely stroll of guiding us through her neuroses and idiosyncrasies, so deliciously refreshing.
In the track "Find A Way," H.E.R. admits that life is short and being a young 20-something comes with the pressure to have it all figured out. "Twenty-three, ain't got no time to waste," she sings. But she doesn't sweat the cruel quickness of time, assuring us "No GPS, I bet I find a way."