"Just one more episode" — it's something we whisper to ourselves to resist ending a Netflix binge-watch, despite the clock ticking or other responsibilities calling.
There are several factors that allow us to succumb to the continuous entertainment on the platform, from captivating content to no interruptions from advertisements. But perhaps a component we take for granted as viewers is how smooth and buffer-free the video experience is, whether viewing on a TV, laptop, tablet or smartphone.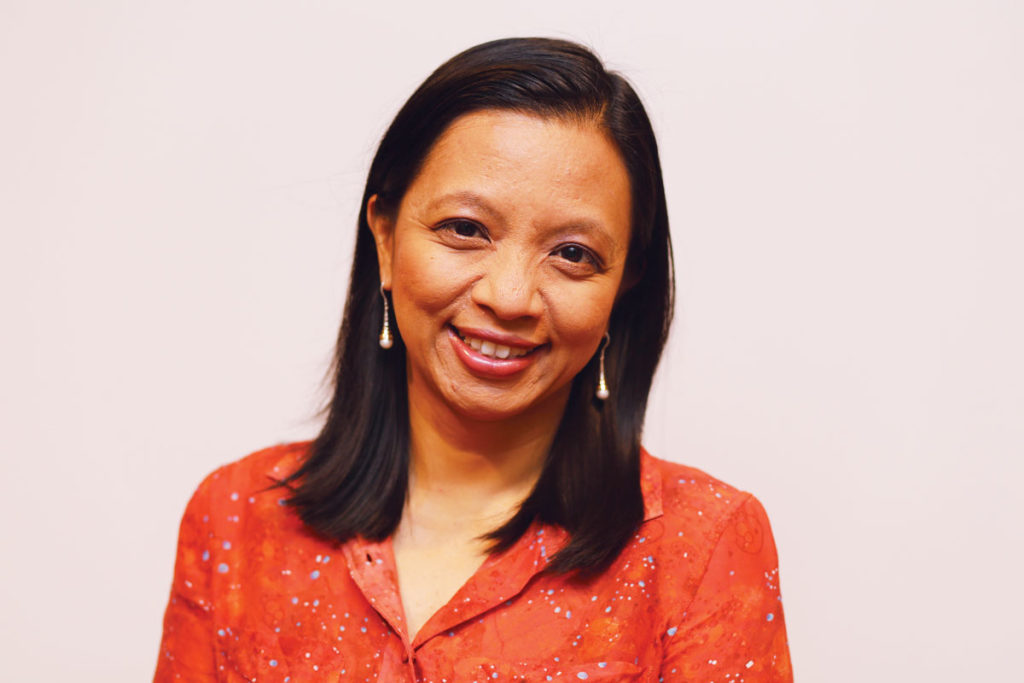 The next time you're on the video streaming service, think of (and thank) Filipina-American engineer Anne Aaron, the director of video algorithms at Netflix, whose job it is to ensure that your video is delivered at the best quality using the least amount of bandwidth possible.
"You don't even notice. You are just engaged in the story and don't have to think about, let's say the rebuffering or whether the picture is blurry," Aaron tells the Asian Journal in a recent interview. "We worry about that for you. If you don't have to think about this, that means we're doing our job correctly."
Growing up in the Philippines, Aaron quips that she was a "math and science nerd" who determined early on that she wanted to be in that realm of study. She was accepted to Philippine Science High School in Quezon City, which is the top school in the country offering science, technology, engineering and mathematics (STEM) education. 
That led to Ateneo de Manila University for college, where she received a Bachelor of Science degree in physics in 1998 and another in computer engineering the year after.
Aaron vividly remembers an image compression class that captivated her because of how math contributed to the visual aspect. "You had to do some programming, you had to do some math," she says. "But at the end of it all, you would see the picture and it was so visual. You could see the product of your work."
Knowing that she didn't want to "join a multinational company" in the Philippines, which was a conventional route for other family members, she asked herself: "Do I move to Silicon Valley?" 
She would go on to Stanford University for master's — under the Stanford Graduate Fellowship — and doctorate degrees, both in electrical engineering. During this time, she received the AT&T Asia Pacific Leadership Award and C.V. Starr Southeast Asian Fellowship.
"I tried out a bunch of research groups at Stanford and ended up in video because… it's abstract, it's sentiment, but at the end of the day, it's something you can enjoy with your eyes. It delivers entertainment so it resonated with me," Aaron recalls.
After Stanford, she dove into video streaming companies in the area, such as Modulus Video and Dyyno, before a position as a senior software engineer for Cisco's FlipShare Video desktop software.
Seizing opportunities
Aaron initially received an offer to join Netflix in 2009, but decided to go elsewhere. Another opportunity came two years later in 2011, which she accepted as a senior software engineer. "My boss still teases me that I should've accepted the offer in 2009," she says.
"I started as an individual contributor, as an engineer. But the good thing about Netflix is that even if as an engineer, as an individual contributor, you can lead projects yourself and you can drive projects," she recalls. "That's how it started. I led a big project that went across teams. It was very technical but also needed a lot of coordination because it had a big impact through our current members."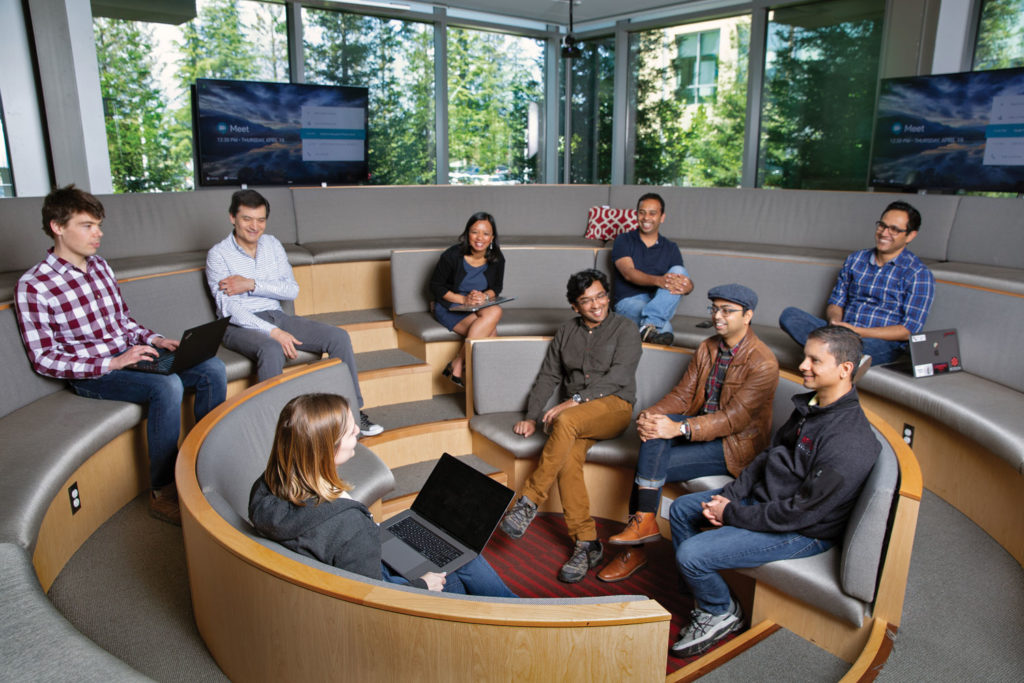 Three years later, she moved to manager of video algorithms and then her current role as director of the team in 2016.
At the company's Los Gatos headquarters, Aaron is at the helm of a 16-person team comprised of software engineers and researchers who focus on video encoding and experiment and tailor algorithms based on the type of content so that it's presented at optimal speed and visuals. 
"The fun part of my day is really brainstorming with them — finding a problem in our space. How do we reduce the bits more or this algorithm doesn't work well for this particular content so trying to brainstorm and find why it's not working well for that particular content," she says. "The types of problems are here's a video clip, how could we reduce the bit rate or the bandwidth, while still maintaining good quality." 
"…If you don't have to think about this, that means we're doing our job correctly," says Aaron. 
The Netflix culture memo, which emphasizes freedom, responsibility, and trust in the work and feedback from colleagues, is part of what Aaron says has shaped her leadership style and creativity to spearhead projects. There aren't "a lot of rules and processes because we have trust in our colleagues to do the right thing," she says. "That's why I like it here." 
About 80 percent of her direct reports also hold doctorate degrees and are very technical, but as the director, she has to balance that with the business strategy and well-being of the team. 
"I think my team knows that I am someone they can trust and they can trust that I am looking at both the business aspect but also people's well-being personally as well as career-wise," she says. "[It's] a balance with…the empathy for the team because people have to be happy to feel fulfilled to be at their most productive best."
At the end of December 2018, Netflix released "Black Mirror: Bandersnatch," an interactive, choose-your-own-adventure film under the science fiction series. Available in 28 languages, it was the first hands-on release for the adult demographic in which they could make choices at various points throughout the film that would shape the storyline.
It was one of the recent major projects in which Aaron's team contributed to. "'Bandersnatch' was a cross-team effort all from creating the content to delivering it seamlessly to our members," she says.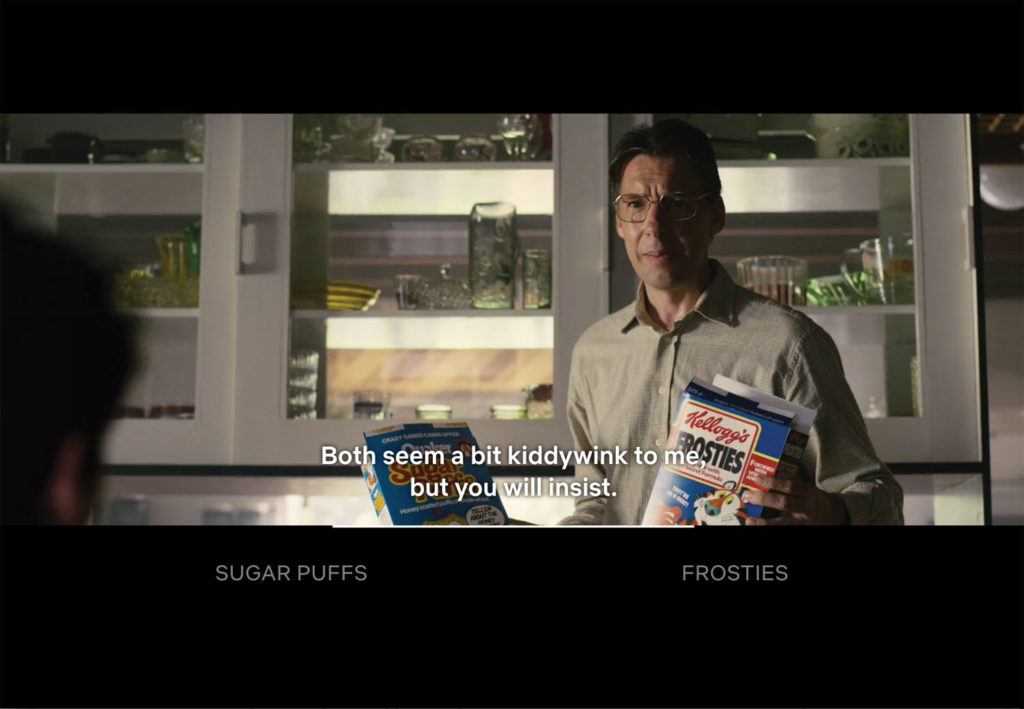 "It's a very seamless experience and part of the seamlessness is in how you prepare the video stream — you have to put in points in the video where you can easily switch, but the viewer can't notice the switch," she describes. "So my team, as partly coding, producing this video stream had to do a lot of work to adapt how we did the encoding so the switching points were seamless."
But one of the video algorithm team's on-going efforts Aaron boasts about is reducing the bandwidth needed to stream any type of content anywhere in the world, especially in areas that may have limits to data and connectivity like the Philippines.  
"Say you want to watch one episode of 'Stranger Things.' In the past, typically if you wanted to have decent quality for that show, that would require you one megabit per second," she explains. "That's quite a lot of data and for some places in the world, where you have some fixed data caps, like the Philippines where you have prepaid data, you have to pay a certain amount for four gigabytes of data, that would limit the number of hours of Netflix you can watch."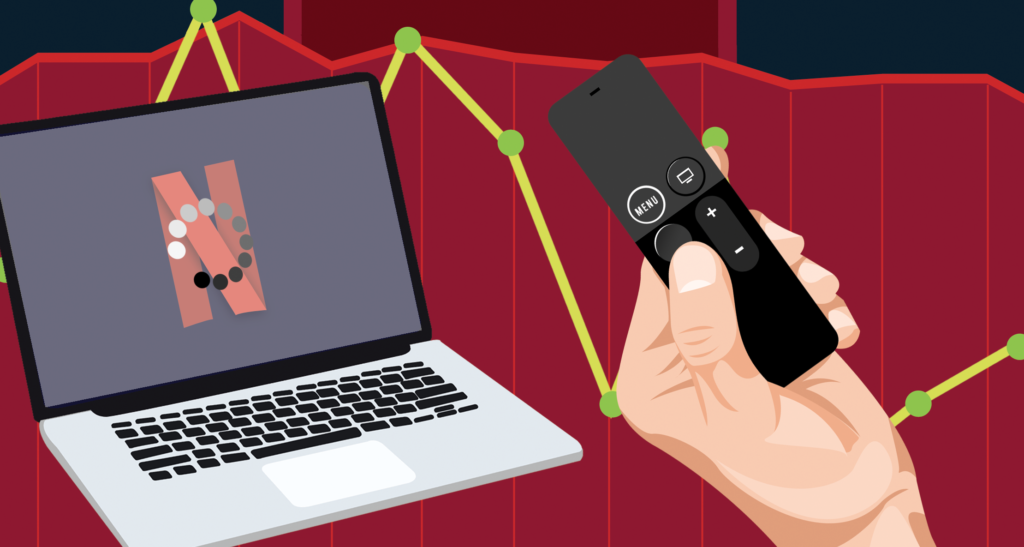 Her team goes in to encode each video file and see how to reduce each bit rate and the required amount of data to watch one hour of video for example, while still maintaining the picture quality.
"Ultimately what that means is that, for the same, prepaid data card that someone has out there in the emerging markets, you can just watch more Netflix and the picture is still going to be more enjoyable," she says. 
Another feature she helped carry out was the Smart Downloads, which enables members to download a film or TV series on the Netflix app and watch it without internet connection. 
"It's not necessarily big features that make [Netflix] great — I mean 'Bandersnatch' was good and Smart Downloads were good features — but it's also the small iterations to just make it better bit by bit that makes people stick to the service," Aaron argues. 
There are over 300 streaming video services available today, according to Deloitte's digital media trends survey released earlier this month. Apple announced that it would jump into the already crowded market and have its own TV and movie streaming service as well. 
Despite this, with now 139 million subscribers across 190 countries — 58.5 million in the United States — Netflix continues to be the leading provider in the subscription video on demand space. In 2017, its 117.6 million subscribers watched 140 million hours of content per day, which was estimated around 71 minutes per user.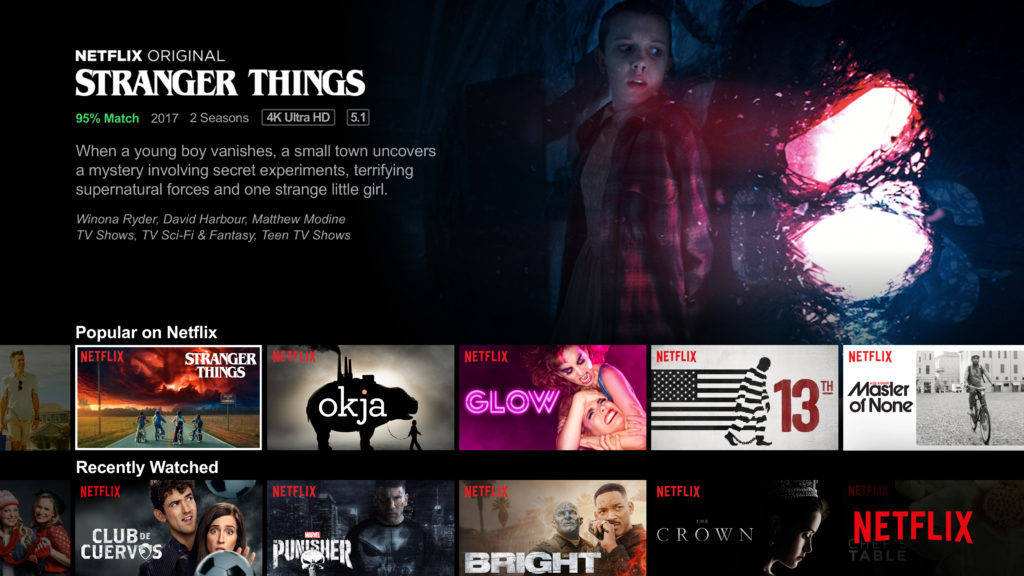 "People like having the control that they can watch whenever they want to on whatever device…," Aaron says. "Netflix is going to be here to stay, as long as we build a good service, build a good product and build good content."
Technicality aside, Netflix's offerings, especially its original titles, continue to bring members in.  
As for Aaron's recommendations? She confesses that teen dramas are her "guilty pleasures." "I know I'm not in high school, but I do really like 'Sex Education' and 'Elite,'" she says. Other favorites include "BoJack Horseman," which she watches with her husband and "One Day at a Time," which "tackles serious topics like immigration and gay rights and shows powerful women, so it's relatable." 
"There are a lot of good recommendations," she says. "There's a personalized experience for you. We can look at your case and recommend things you may like watching. That's a big part of the experience, the personalization." 
A 'powerful' female engineer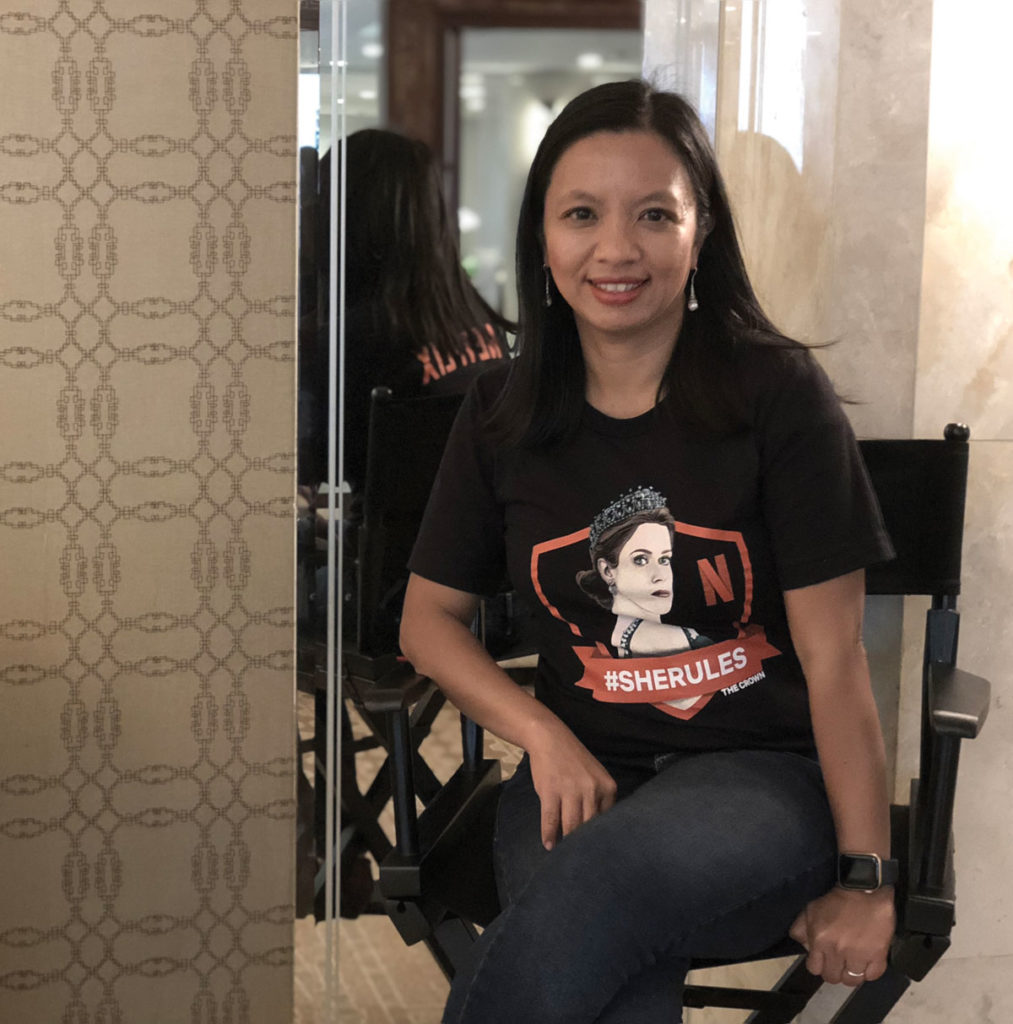 The Filipina-American engineer landed the No. 32 spot on Business Insider's "43 Most Powerful Female Engineers of 2017" — alongside a roster of extraordinary women from companies like Microsoft, Apple, Facebook and SpaceX. 
"How can I help in bringing more opportunity to other Filipinas who are as smart and as hardworking or as passionate in technology as me?" 
Aaron was also named in Forbes' inaugural "The World's Top 50 Women in Tech" list in 2018 who are "three generations of forward-thinking technologists leading more than a dozen tech sectors across the globe," the publication wrote. 
"When people think about tech, it's usually not my gender-country-of-origin-face that comes to mind," Aaron wrote in a Twitter post last November in response to the Forbeslist. "I'm thrilled to have my photo as the first on the list ("AAron"), and be an example to Filipina girls out there. Yes, we belong in tech." 
With almost two decades in Silicon Valley, Aaron has noticed a shift in the conversations around females in the industry. It's progress, but she doesn't think "anyone has cracked it" yet. 
"In the past, it's just been taken as a default. At Stanford, in the whole electrical engineering department, I think there was like eight to 10 of us. We accepted this. At least now I appreciate that all the big companies are talking…about making the workplace more inclusive to women," Aaron says. 
An anecdote she has candidly shared from earlier in her career was when she applied for an engineering position at another big tech company but instead was offered a project manager position. 
"They talk about impostor syndrome and figuring about whether you belong but I just tried to forget that I was the only woman in the room," she says. "Once in a while, I would notice…but right now, I'm glad that there's more visibility on this topic and everyone is talking about how do we change the environment to encourage more women to join and also to encourage women not to leave." 
She identifies that one of the big problems to tackle is retention and how to prevent women from leaving these engineering roles. In her eight years at Netflix, Aaron says that mentors and managers have validated her role and contributions, particularly as an engineer whose work can traditionally go unnoticed. 
In a #WITBragDay tweet, Aaron wrote, "When you watch #Netflix: picture doesn't suck, and is actually awesome, because of the team I lead (& my code)."
"The good thing is that the people around me — my managers and leaders — recognize that. The one advice is to be in a place where you really trust your leaders and they appreciate you," she says. "Find working environments where you can be with people that can recognize your impact."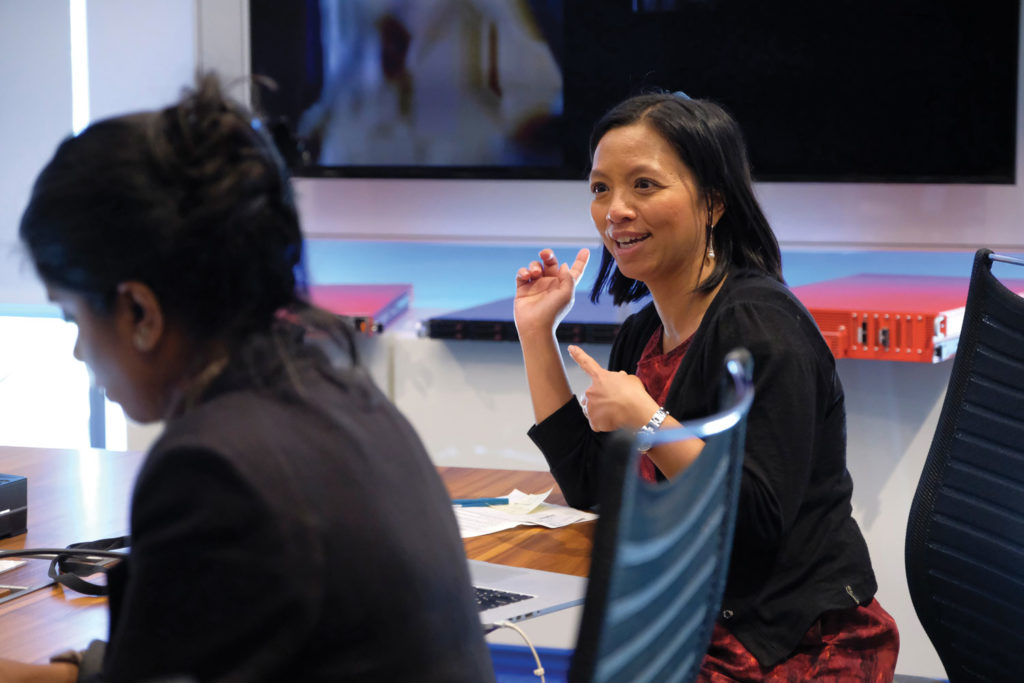 David Ronca, director of encoding technologies at Netflix and Aaron's manager, shares for this interview that she's "incredibly smart, unafraid to take risks, and has very good business sense." 
"Her team has been responsible for pioneering new video technologies, and with these innovations, members can enjoy Netflix on their cellphone almost anywhere in the world without worrying about bandwidth or data caps. Anne is an exemplary role model both inside and outside the walls of Netflix," he adds. 
With the same encouragement and inclusivity, Aaron extends the same to her own team. 
"If all managers and all leaders are conscious about it and you try to make your own team more inclusive, I think that's going to have a ripple effect so I'm happy right now starting from being the only woman on my team," she says. "Now I have about 30 percent women, which I think will encourage more women and more diversity, not just from a gender perspective but from a country of origin." 
In addition to lauding women's accomplishments in STEM, Aaron's background adds another layer as a Filipina and immigrant to which she says she feels "a bit of responsibility" given her visibility in the community.
 Aaron — together with FASTER, a network for Fil-Ams in the Silicon Valley tech community — spearheaded a "Filipinos in tech" event at the Netflix headquarters in mid-March as a way to meet other Fil-Ams in the industry since she doesn't on a daily basis. 
"I feel fortunate, but also at the same time, I do think about that, like what about my background has brought me here because…compared to the other Filipinas I know back in the Philippines, they're as hardworking but I think there's just a lack of opportunity," Aaron says. "How can I help in bringing more opportunity to other Filipinas who are as smart and as hardworking or as passionate in technology as me?"