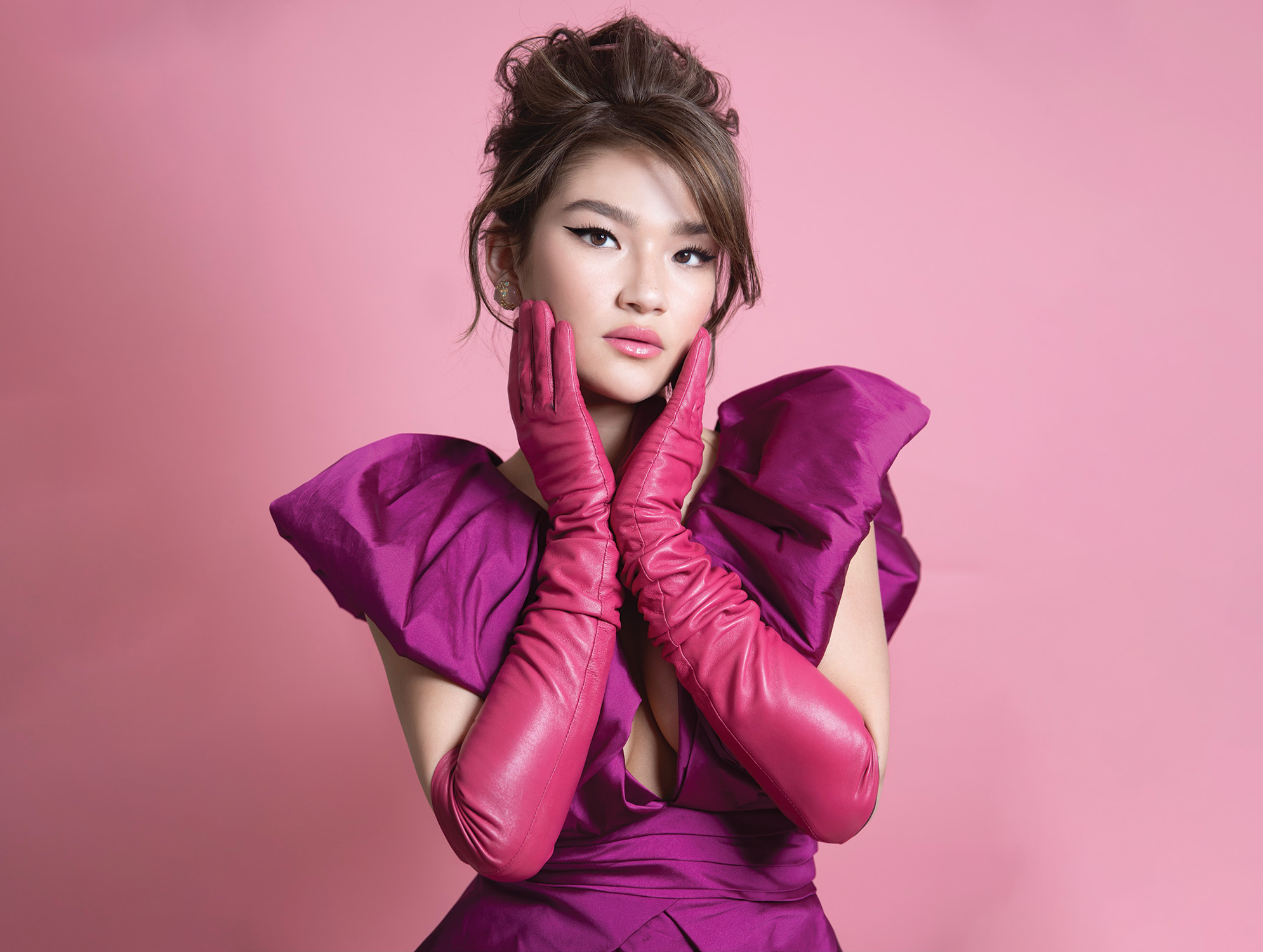 MEET Frankie McNellis, a 16-year-old Filipino American triple threat – she's an actress, singer, and dancer prodigy.
The young star plays the role of Lucy in the new Netflix feature adaptation of Broadway's "13: The Musical," streaming on Netflix starting this Friday, August 12.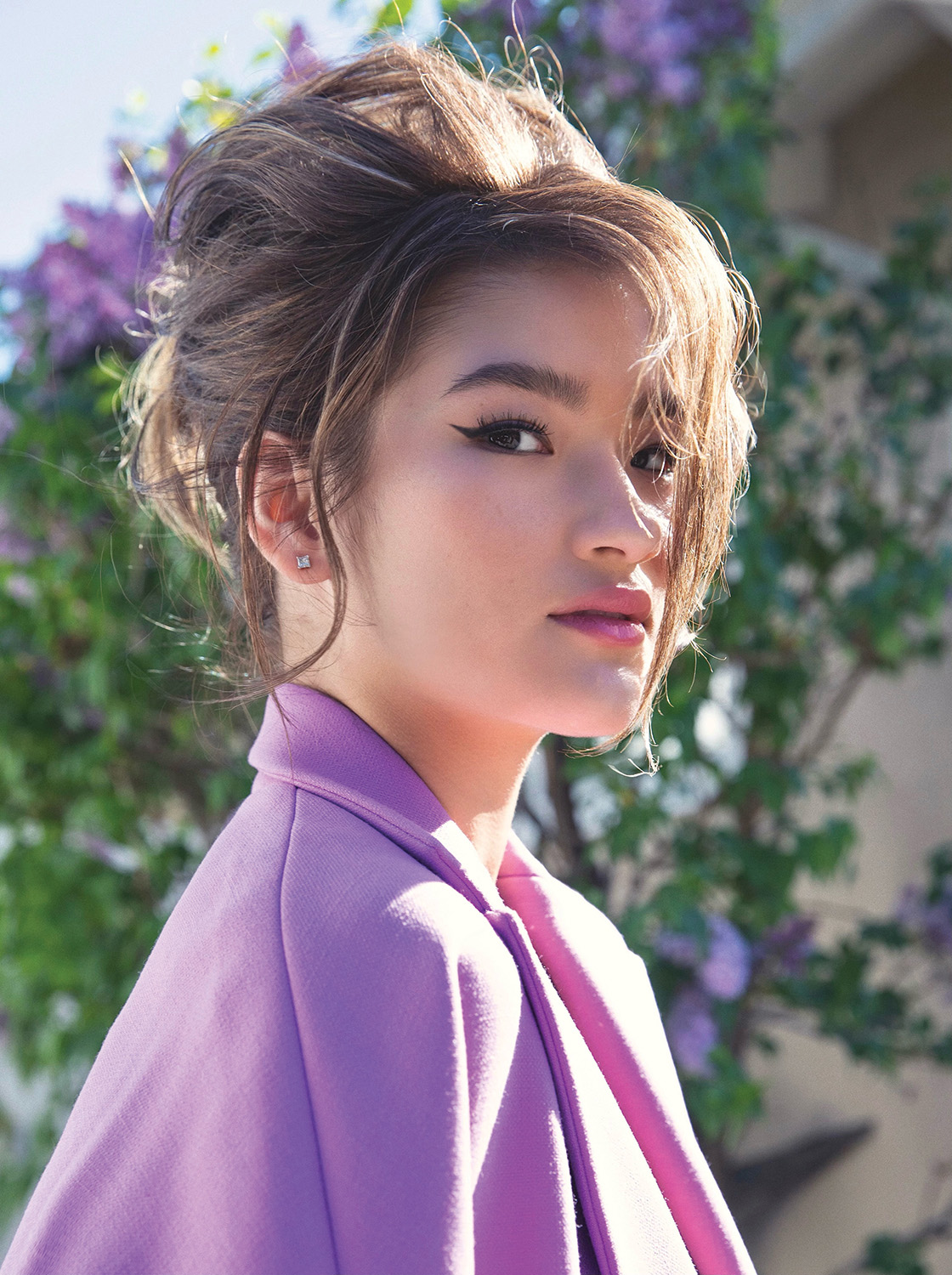 "I am so honored and blessed to be playing Lucy Hallman in the film," McNellis told the Asian Journal. "Liz Gillies originated the role on Broadway back in 2008, so it is so cool getting to play the role for the next generation."
The musical follows 12-year-old Evan Goldman (played by Eli Golden) who, following a move from NYC to a small town in Indiana, plans to have the ultimate Bar Mitzvah, while grappling with his parents' (Debra Messing and Peter Hermann) divorce and the complicated social circles of a new school.
The film also features new music from three-time Tony Award winner Jason Robert Brown, who served as the composer and lyricist for the Broadway production.
McNellis remembers she was on the set of another project — "Honey Girls" — working in her very first dance rehearsal for the film when she learned about bagging the Netflix project.
"I was asked to join a call where the Netflix team told me and the rest of the cast we booked the job. The audition process was long but so worth it in the end," she recalled.
She played a lead role in Sony Pictures' "Honey Girls," a Build-A-Bear Entertainment's live-action feature film based on the top-selling product line from Build-A-Bear Workshop. She appeared opposite Ashanti, Tessa Brooks, Aliyah Mastin, and Ava Grace in this film which was released in the fall of 2021 and is also streaming on Netflix.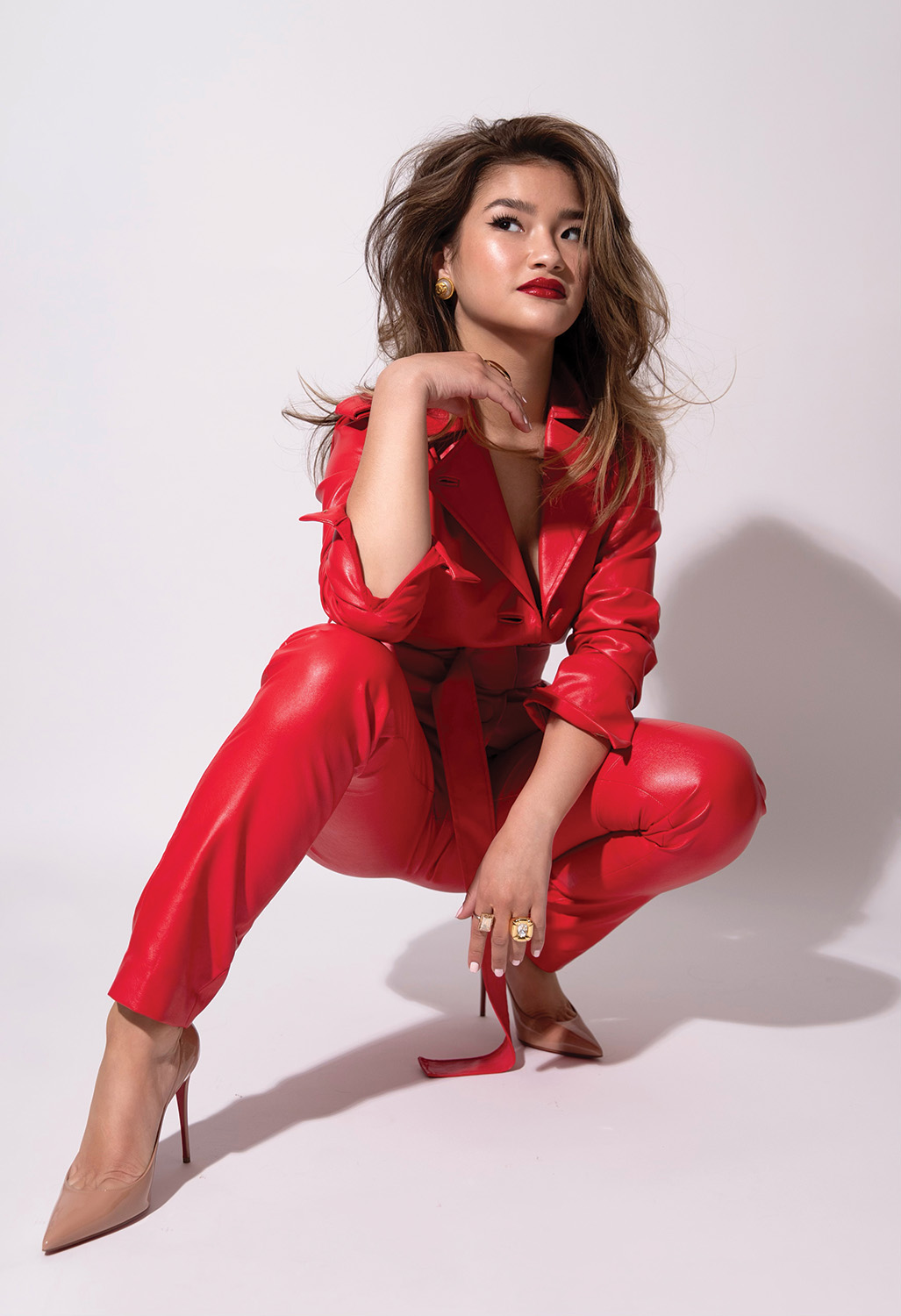 Her story
Francesca Angelika Santos McNellis was born in Gilbert, Arizona on March 28, 2006. Her dad John McNellis is from Butte, Montana while her mom Agnes traces her roots to San Fernando, Pampanga in the Philippines.
Her great grandfather's middle name was Frances and the closest female name was Francesca. Her nickname Frankie came from her Auntie Amy who said it once and it just stuck.
She hopes she can go back and visit the Philippines again soon.
"I used to go to the Philippines almost every summer when I was younger," she recalled. "I remember always drinking mango smoothies."
She is thankful and grateful that her parents helped her develop her passion for performing as she admits she has been singing ever since she could talk. Dancing, piano, and vocal lessons followed suit to further hone her talent.
"I feel like I've always known wanted to be a performer and I am so grateful for my parents because they are my biggest supporters. They put me in private lessons when I turned 5," she said.
More than that, she is thankful to her mom Agnes for inculcating her traditional Filipino values, and for teaching her how to cook.
"My mom taught me how to sing and pray in Tagalog. She also loves to teach me how to cook Filipino dishes and they're so yummy; my favorite is tocino," she added.
The best advice they've given her?
"My parents taught me that practice doesn't make perfect, but permanent," she shared proudly.
13: The Musical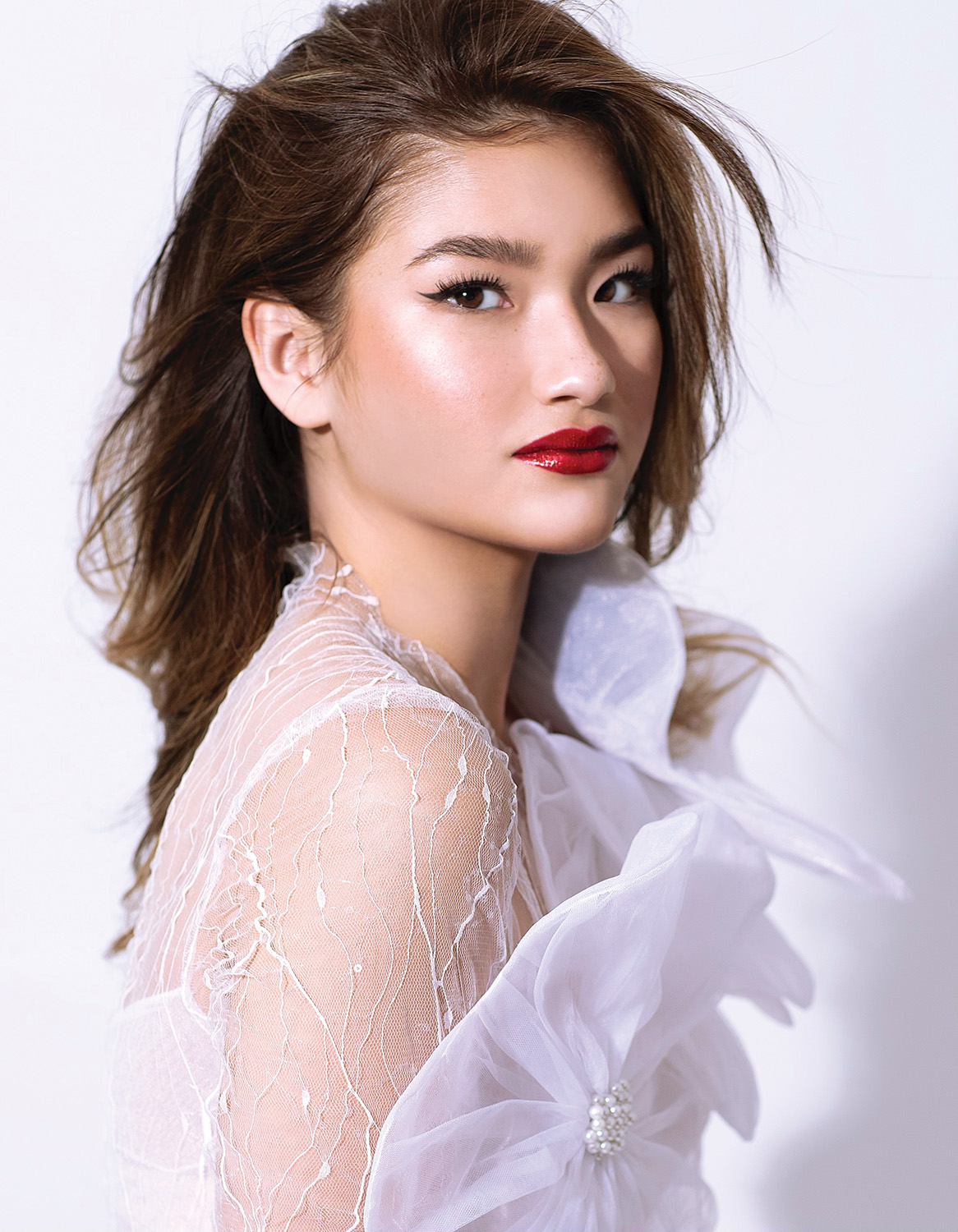 McNellis said working on 13: The Musical was an amazing experience and she is thankful for the opportunity to work with a wonderful cast.
"The cast of 13: The Musical is so insanely talented and I have never met kids that work harder. They are my best friends and we are all so incredibly close now," she revealed.
She said she was pretty familiar with the musical when she first auditioned because she used to watch YouTube videos of Ariana Grande and Liz Gillies on Broadway back in 2008, which is why it excited her no end when she found out she got the role of popular cheerleader Lucy.
The film was shot during the pandemic from March 2021 to August 2021. They got tested multiple times a week and rehearsed with masks and shields. They also had sanitary carts for each person.
Her IMDB bio describes McNellis as "an actress, singer, and dancer prodigy" so we asked if she prefers to focus on all three or if she has a preference, and she was quick to respond.
"I could never choose one over the other. I have a love and passion for all three and I couldn't live without them," she explained.
As if that's not enough, she also enjoys writing songs and making music, her priorities whenever she gets free time.
For now, it is all about nurturing her dream and working extra hard to achieve her aspirations.
"My dream is to be a successful pop star and to inspire others to follow their dreams and do what they love," she said.