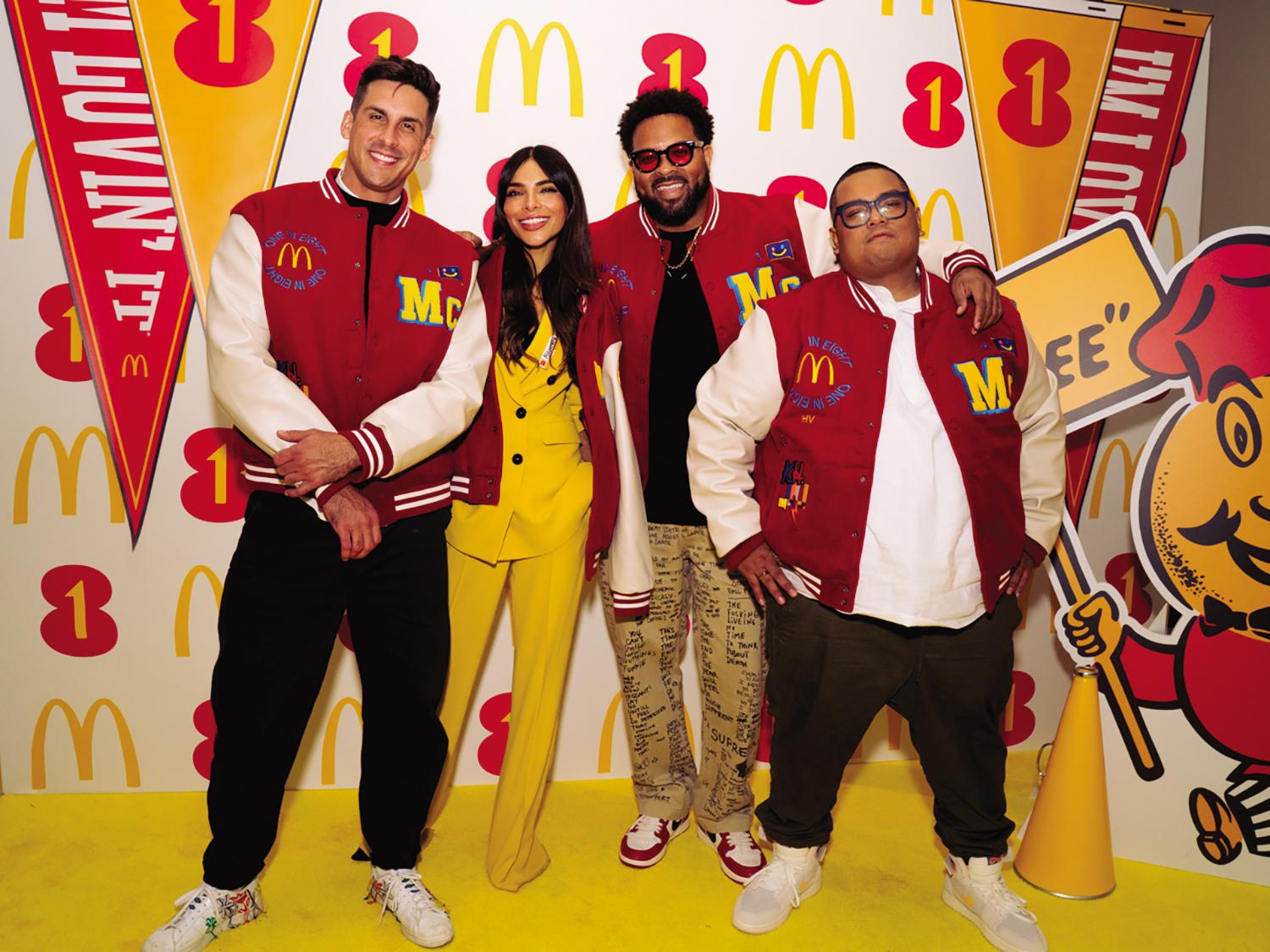 In a heartwarming tribute to the diverse community of former and current crew members, McDonald's rolled out its new initiative last week, aptly named "1 in 8." The numbers say it all – 1 in 8 Americans has donned the iconic uniform of the Golden Arches, whether as a launchpad for their careers or a step on a broader journey.In a heartwarming tribute to the diverse community of former and current crew members, McDonald's rolled out its new initiative last week, aptly named "1 in 8." The numbers say it all – 1 in 8 Americans has donned the iconic uniform of the Golden Arches, whether as a launchpad for their careers or a step on a broader journey.
This initiative aims to connect members of this special community through a range of unique offerings. They include exclusive events, mentorship opportunities with accomplished alumni who've made their mark in various fields, and reunions with old team members, among other exciting prospects.
Among those honored at the homecoming event in NYC was celebrity chef Harold Villarosa, a Filipino American from South Bronx.
In an interview with the Asian Journal, Villarosa recalled his stint at the McDonald's store at the corner of 34th Street and Eighth Avenue. He was then 15 years old and was driven by a singular desire: a pair of coveted Penny Hardaway sneakers. It was a modest beginning for a young man whose culinary journey would traverse continents and scale culinary heights.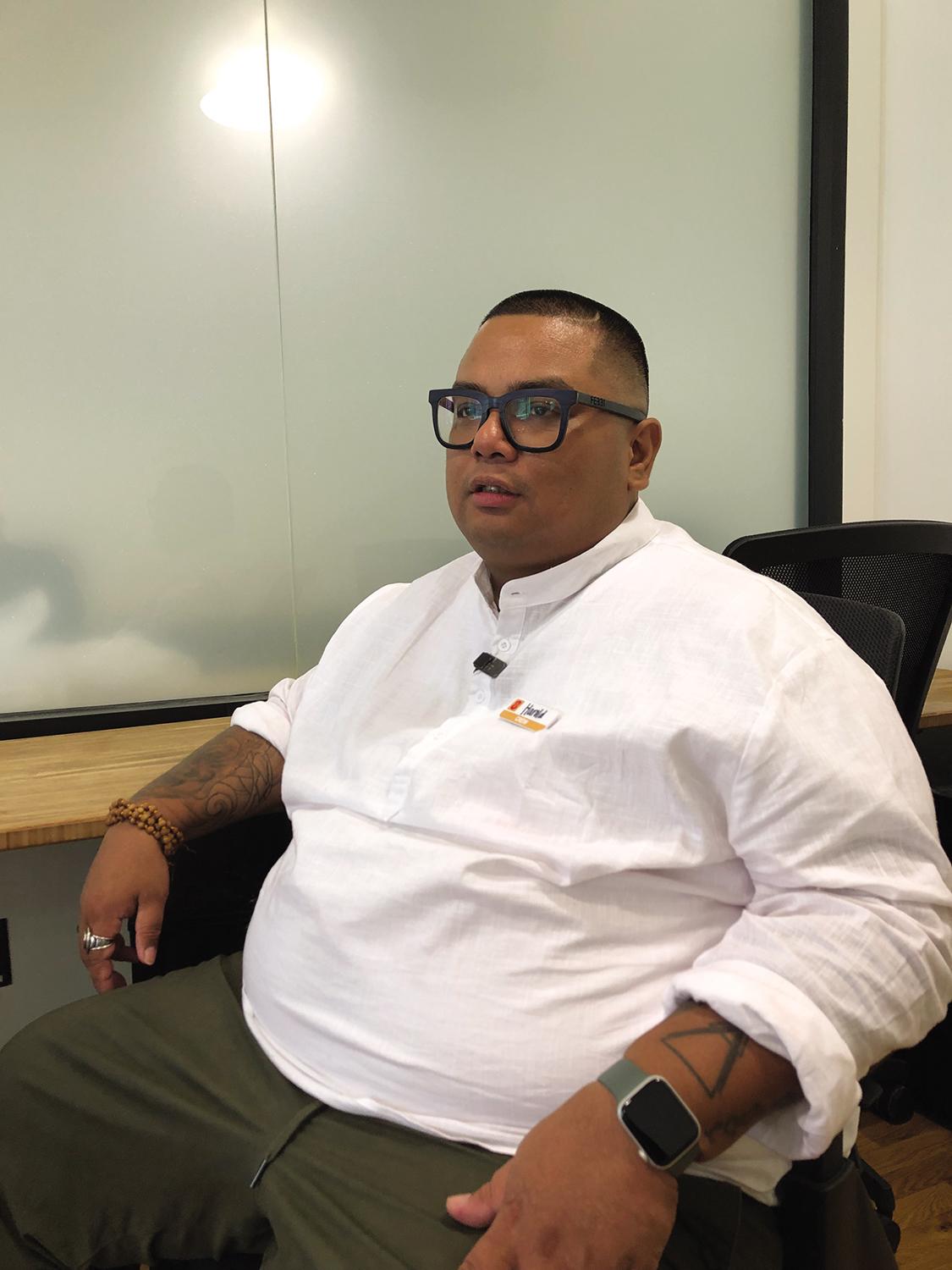 Born in Mandurriao, Iloilo, Philippines, Villarosa's early years were steeped in the rich tapestry of Filipino culture. At the tender age of nine, he found himself uprooted, his family's journey taking them from the tropical shores of Iloilo to the vibrant streets of South Bronx. It was here that the foundation of his culinary odyssey would be laid.
The world of fast food was Villarosa's first canvas, and that particular McDonald's was his inaugural stage. "It was a surreal experience," he recalls, looking back on those early days. He immersed himself in the rhythms of the kitchen, earning $7.95 an hour and discovering that this first taste of the culinary world held invaluable lessons. It was not just about flipping burgers or assembling sandwiches; it was about discipline, teamwork, and the ability to thrive under pressure.
Years later, armed with these early lessons, Villarosa embarked on a culinary pilgrimage that would take him to the hallowed kitchens of some of the world's most prestigious establishments.
In 2009, Chef Harold found himself at a crossroads. He had tried various paths, including pursuing higher education, but none seemed to align with his true passion. It was in the realm of cooking that he discovered his true passion.
Determined to forge a meaningful career in the culinary world, he took on an internship at the Food Network, immersing himself in the culture of cuisine. His fascination with the journeys of renowned chefs led him to delve deeper into their experiences, tracing their steps and uncovering the secrets to their success. This pursuit guided him to pinpoint specific kitchens he aspired to be a part of, eventually becoming a vital thread in the rich tapestry of culinary lineage that he now proudly shares with those who work alongside him.
Among his culinary influences are Thomas Keller, Gordon Ramsay, and Alain Ducasse, and admires Chefs Rod Aglibot and King Phojanakong who both left a legacy, something that Chef Harold wants to do as well.
"Both chefs King and Rod really set the pavement for us, probably without even knowing it. I am standing on their shoulders. Hopefully, when I go, our culture and our food will be in a better place and the next generation have an easier time getting into what they love and be able to speak their truth," he shared.
"The restaurant business is a dog-eat-dog world… You need to be a strong person to stand on your own," he added, accentuating the hurdles one may encounter in the cutthroat culinary arena.
From the Upper West Side's West restaurant to the refined elegance of Aureole, Villarosa honed his skills, his hands infusing every dish with a unique blend of passion and precision. The culinary map unfurled before him, leading him to acclaimed kitchens like Acquavit and Rayhuela in the Lower East Side. It was here that he began to understand the subtle alchemy of flavors and textures, honing his ability to create dishes that resonated with diners on a deeply visceral level.
He also found himself at the famed Noma in Copenhagen. The celebrated restaurant, under the helm of Chef René Redzepi, was renowned for its avant-garde approach to Nordic cuisine. Here, Villarosa was immersed in a world where culinary boundaries were not just pushed but shattered.
Returning to New York, Villarosa embarked on a series of culinary adventures that included stints at Fedora in the West Village and the acclaimed, Michelin-starred Batard and Per Se. His tenure at Freemans and The Stand showcased his ability to navigate the vibrant tapestry of New York's culinary scene.
When the pandemic happened, it wrought a shift in the culinary landscape, prompting Villarosa to pivot toward food media at Bon Appétit. It was a year and a half that saw him delve into the intricacies of food culture, sharing his insights with a global audience.
Now, on the cusp of a new chapter, Chef Harold finds himself at the threshold of opening his establishment in San Francisco. Villarosa, as he fittingly names it, is not just a restaurant; it is a manifestation of his culinary philosophy, a testament to the myriad influences that have shaped him.
"It is going to be a modern Filipino food. Our ethos is 'we're colonizing the colonizers' so we're taking our flavors and we are going to colonize the other spots," he shared, a nod to his bold approach to flavor and technique. "We want to educate but we also want to create flavor profiles that people have never seen before."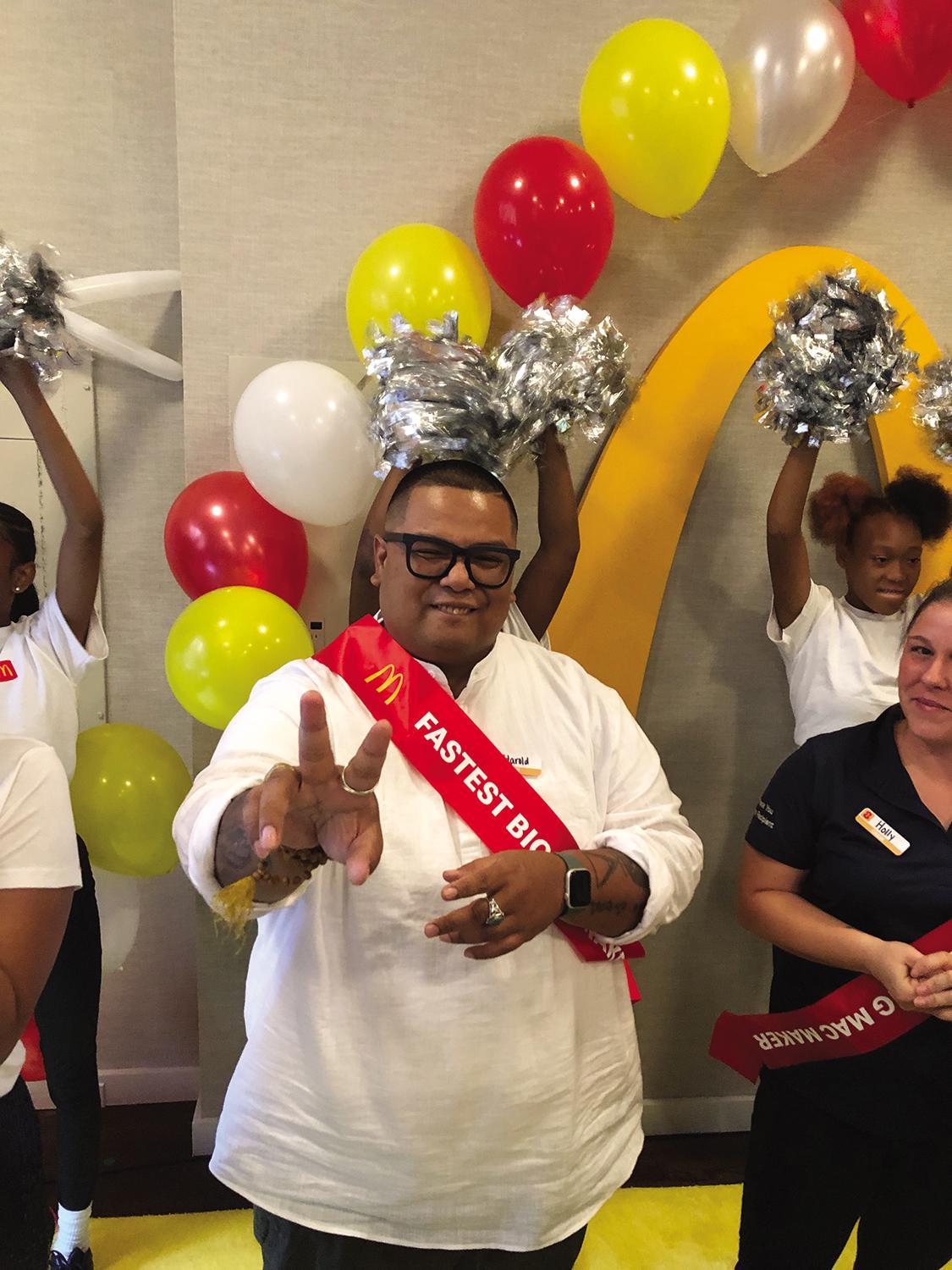 The menu at Villarosa promises to be a symphony of taste, a fusion of Filipino heritage and contemporary gastronomy. Think kare-kare pasta, their own style of paella, own siumai flavors. He also plans to go back to the roots of the native Filipino food and understand that flavor profile, like cooking adobo without soy sauce.
He is also hoping to impart his knowledge to younger Filipino Americans who want to learn the ropes of establishing a restaurant.
"If a young Filipino kid ends up reading this and wants to do something with their life, just go for it. You have nothing else, you have one life to live. You can work at McDonald's, then if you want to start a restaurant business, you can work for me, and I'll give you that work," he said. "McDonald's is the best way to start to learn how to be an independent person with a check, learn how to deal with people, work in a restaurant business, and learn the value of money."
Returning after three decades
After an absence of 30 years, Chef Harold returned to the Philippines early this year in an eye-opening journey that rekindled connections with his family and filled him with a sense of homecoming. The flavors and dishes of my homeland flooded his senses – oysters crowned with cheesy garlic, pato tim, native chicken, and the comforting embrace of chicken tinola and sinigang soured with batwan. But it was a humble bowl of monggo that stole his heart. These tastes, these memories, have become my compass, grounding me in my roots and infusing me with the confidence to create food that carries the essence of where I come from.
As a Filipino-American, the path back to his motherland was not without its challenges. The journey was a vital chapter in his life story, one that paved the way for an extraordinary venture.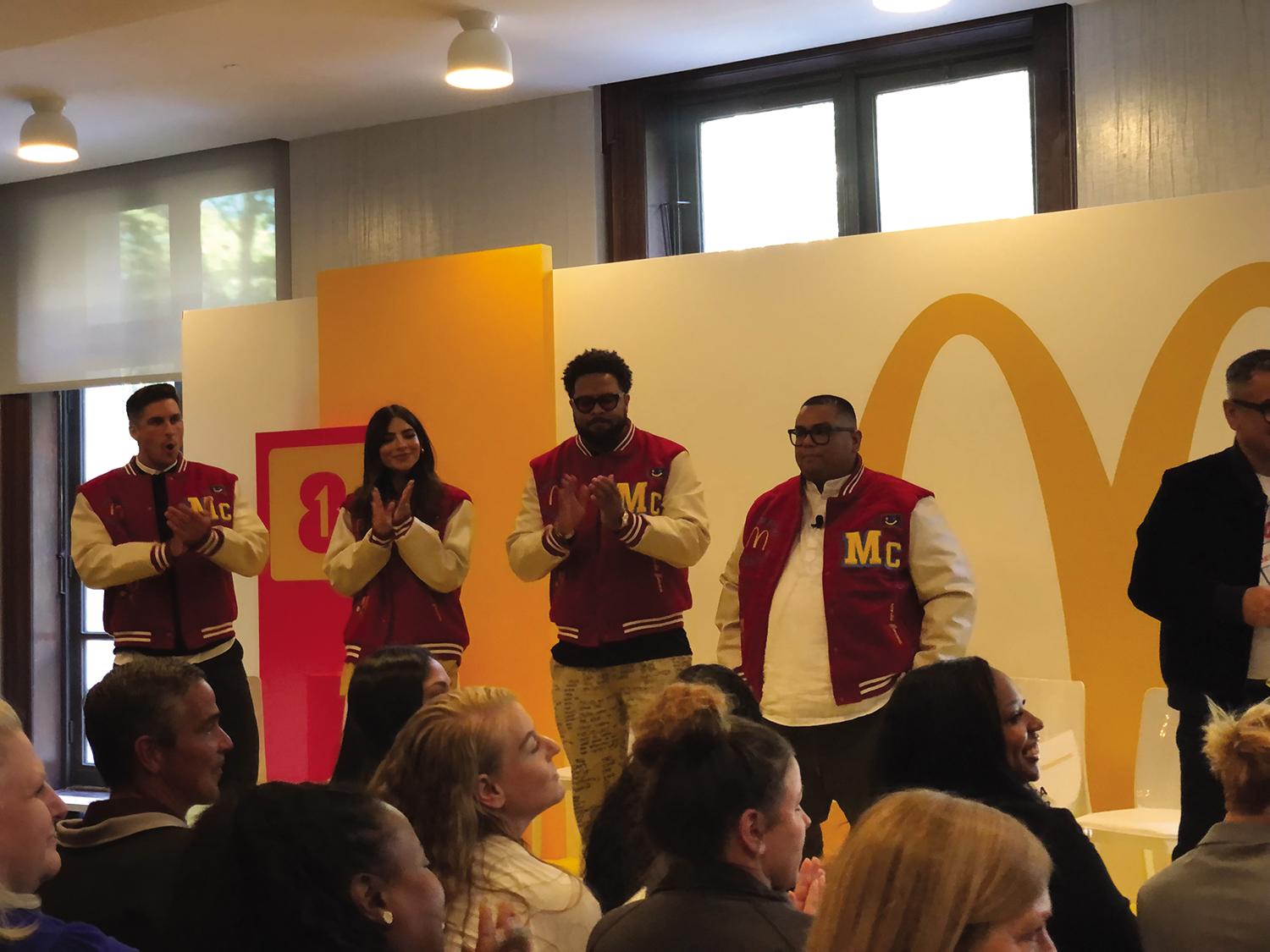 Now, on the brink of opening a Filipino restaurant in the heart of San Francisco, nestled within the vibrant Filipino community, he is struck by the magnitude of this achievement. From a young, brown-skinned kid in the South Bronx, to a culinary artist in one of the world's most diverse cities, the trajectory of his life feels like a dream woven with threads of determination and destiny.
"Being a Filipino is hard already, being a Filipino child to come to this country is super hard," he reflects, acknowledging the challenges he and countless others have faced. "That was something I realized when I came back, and I am super grateful to my parents my parents got me here."
As he stands on the precipice of this new endeavor, Villarosa is not just a chef; he is a torchbearer for Filipino pride and identity. His journey from a McDonald's employee to a chef of international acclaim is a testament to the boundless possibilities that await those who follow their calling with dedication and unwavering resolve. n