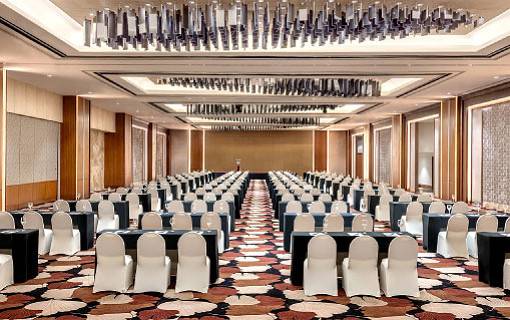 A landmark as your backdrop, outstanding culinary delights, and more than a decade's worth of excellent service – these are just some of the compelling reasons why Marco Polo Plaza is an ideal venue for meetings and conferences.
Majestically situated 600 feet above sea level along the prestigious Nivel Hills district, Marco Polo Plaza, is an urban resort and business hotel that offers a panoramic view of the city. This includes the Mactan Channel and other neighboring islands, with land surrounded by 7.5 hectares of lush greenery. The 24-storey hotel is 45 minutes from the Mactan International Airport and 10 minutes from the main business district and shopping malls.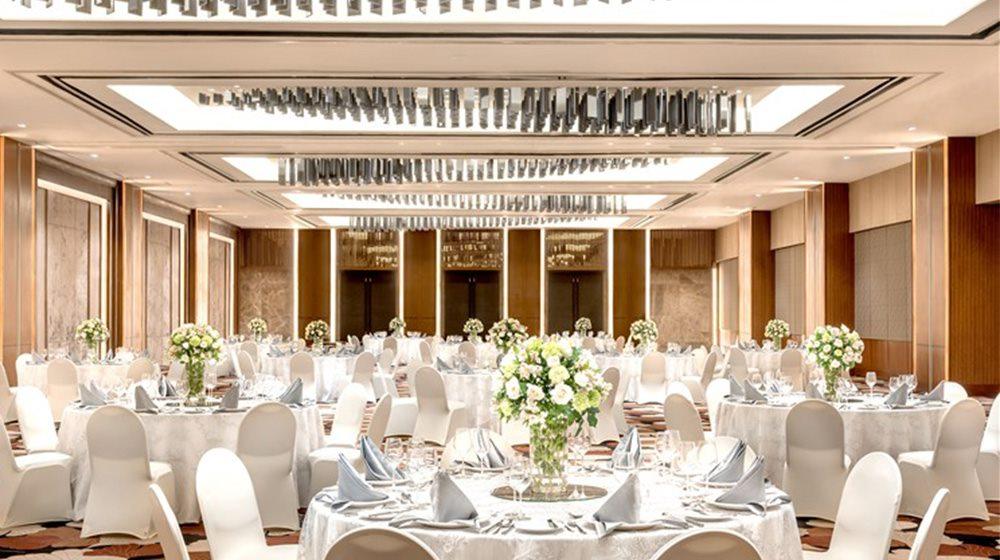 Marco Polo Plaza has eight function rooms and a grand balcony.  These events spaces can be used in 16 different ways depending on guest requirements.  The total area available is over 3,600 square meters with the grand balcony having the largest space at 1,480 square meters and the Cebu Grand Ballroom at 1,000 square meters
The Cebu Grand Ballroom underwent a major renovation which involved an expansion and improvements on aesthetics and facilities. From its original size of 756 square meters with the capability to accommodate 500 guests on a banquet set-up, it is now 1,099.6 square meters with the ability to accommodate up to 800 guests. It can also be divided in three different ways, making it a more flexible venue for different kinds of events. The first event held at the newly renovated ballroom was the APEC Summit 2015.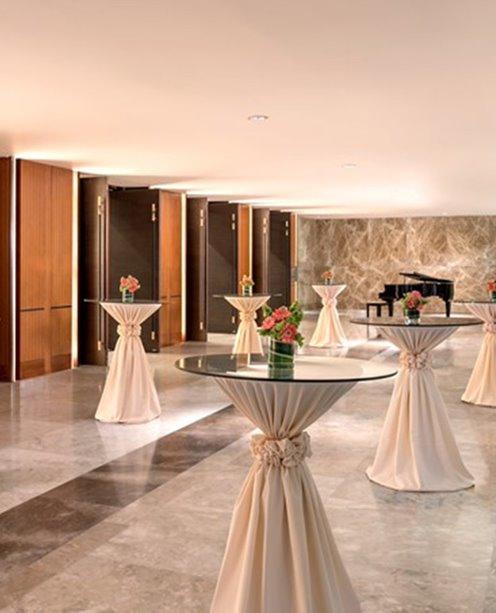 One of the special features that the hotel takes pride in is having a magnificent view of the city. This has been incorporated to some of our event spaces that offer natural lighting and breathtaking views. For a better look, bring your event outdoors! Marco Polo Plaza is the only hotel in Cebu with a grand balcony which offers a refreshing open space and a beautiful view of nature and the city skyline. It is famous for the hotel's iconic New Year's Eve countdown party where one can view the fireworks all over the city from 600 feet above sea level.
Marco Polo Plaza is fully capable of providing requirements for meetings and conferences.  The hotel has 309 guest rooms and 20 suites with the best views because of its hilltop location.
It has four outstanding restaurants, known to serve the best food in town. There is a spa, gym and a pool. There's nightly live entertainment, seasonal in-house events and other exciting things crafted to ensure a wonderful stay for the guests.
Finally, the hotel has a passionate team of professionals – from event specialists, to banquet service, to culinary experts, to security personnel and housekeeping associates. They have been trained to give the true Marco Polo Way of service, always putting client's needs above anything else.
Make it Cebu. Make it Marco Polo Plaza Cebu.
About Marco Polo Plaza, Cebu
Majestically situated 600 feet above sea level along the prestigious Nivel Hills district, the 24-storey Marco Polo Plaza, Cebu sits among over seven hectares of lush greenery in Cebu City, Philippines.  It is located 14 miles from Mactan International Airport, close to the main business district and shopping malls, and within easy access to the Mactan Channel and neighbouring islands.  The hotel combines the attractions of an urban resort and business hotel, and is home to 329 well-appointed rooms and suites with panoramic city and mountain views, as well as four restaurants and a Continental Club for discerning travellers.
About GHA DISCOVERY
Launched in 2010, GHA DISCOVERY is the world's largest loyalty programme for independent hotel brands, featuring more than 500 hotels, resorts and palaces across 35 brands.  Members enjoy VIP recognition, thoughtful benefits and generous rewards at home or away.  Recently the programme has evolved to include an additional tier and flexible paths to upgrade through nights/stays, eligible purchases or number of brands stayed, making it easier and faster for members to reach elite status.  Unlike more traditional programmes, GHA DISCOVERY does not ask members to count points towards their next upgrade.  Instead, members earn and spend DISCOVERY Dollars (D$), an exclusive rewards currency. They also enjoy members-only Experiences curated by each hotel and have access to properties close to home, without a stay, through member-only Local Offers.
For more information about GHA DISCOVERY or to join, visit www.ghadiscovery.com or download the GHA DISCOVERY mobile app.  Travellers can also connect with GHA DISCOVERY on Instagram and Facebook.