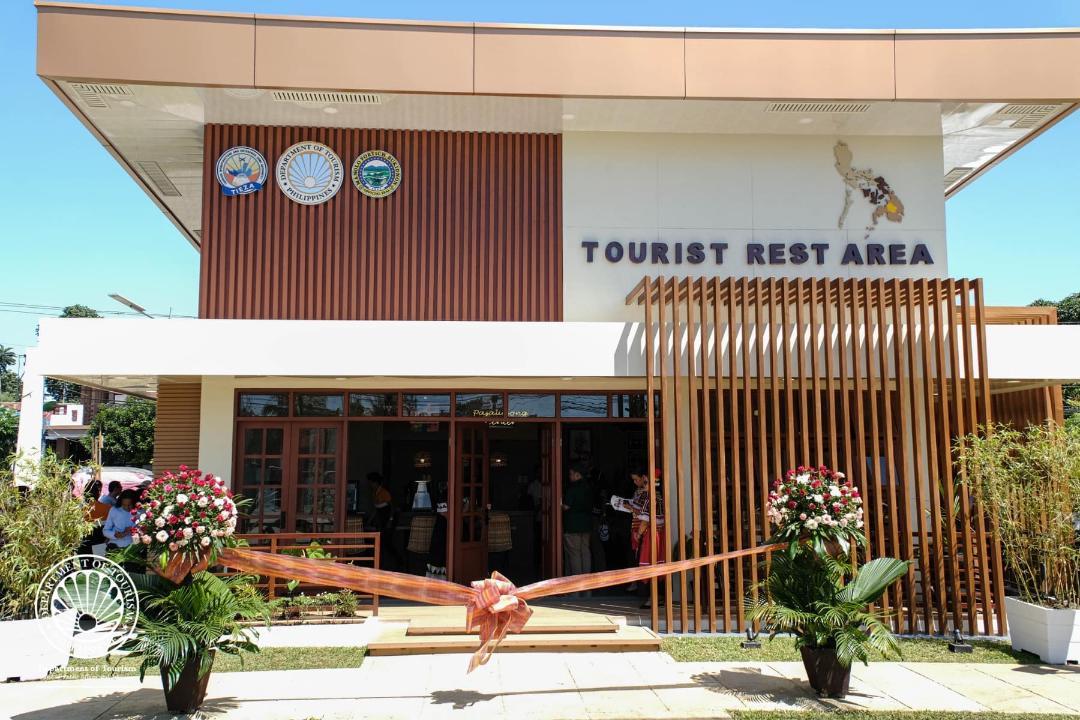 MANOLO FORTICH, Bukidnon—In a move to further spur tourism development in Mindanao, the Department of Tourism (DOT), led by Secretary Christina Garcia Frasco, has formally inaugurated the first Tourist Rest Area (TRA) in the region located at the scenic Manolo Fortich town in Bukidnon province on Friday (August 4).  
This is the second TRA that was formally handed over to a local government unit (LGU) by the DOT, next to Medellin, Cebu in July.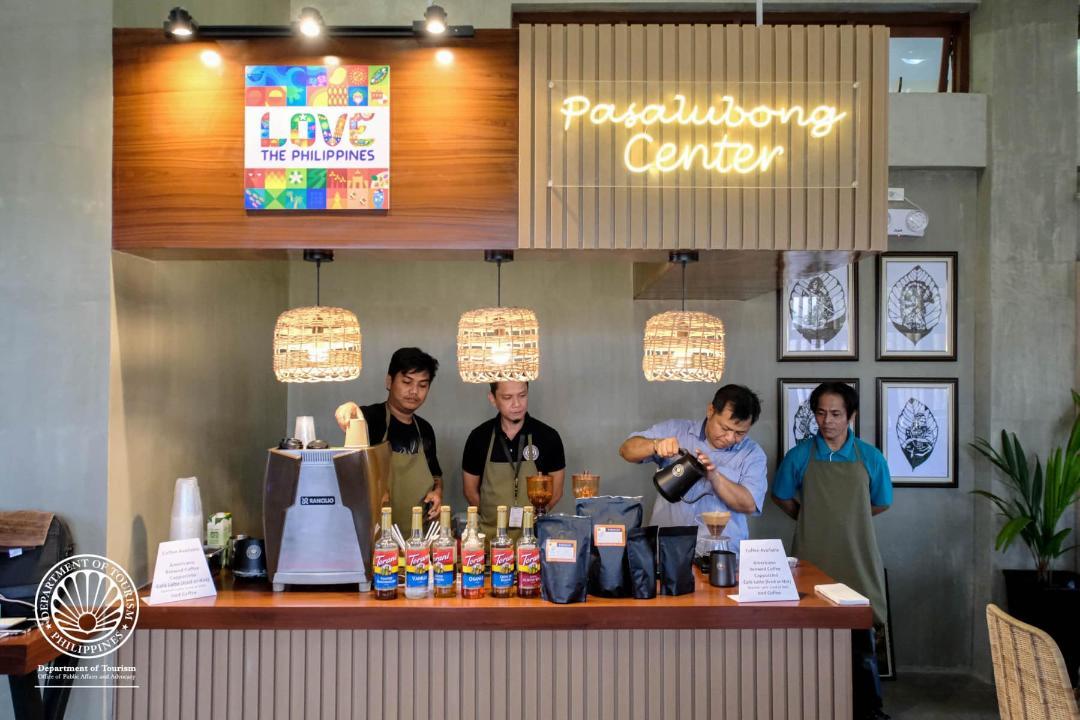 The newly inaugurated facility features an information center, lounge and charging stations, a coffee shop, clean restrooms with showers, a lactation room for breastfeeding mothers, and a pasalubong center to showcase local products from Micro, Small, and Medium Enterprises (MSMEs) such as the famous Bukidnon coffee, beaded items from T'boli tribes, and more. It also showcases artworks made by Bukidnon's local painters and leaf carvers which add vibrance to the overall look of the tourist facility.  
The tourism chief was joined by TIEZA Chief Operating Officer (COO) Mark Lapid, Bukidnon Governor Rogelio Neil Roque, Vice Governor Clive Quiño, Mayor Rogelio Quiño, Vice Mayor Reynaldo Bagayas, Jr., 4th District Representative Laarni Lavin Roque, DOT Undersecretaries Shahlimar Hofer Tamano and Ferdinand Jumapao, and Regional Director Marie Elaine Unchuan during the ribbon cutting ceremony.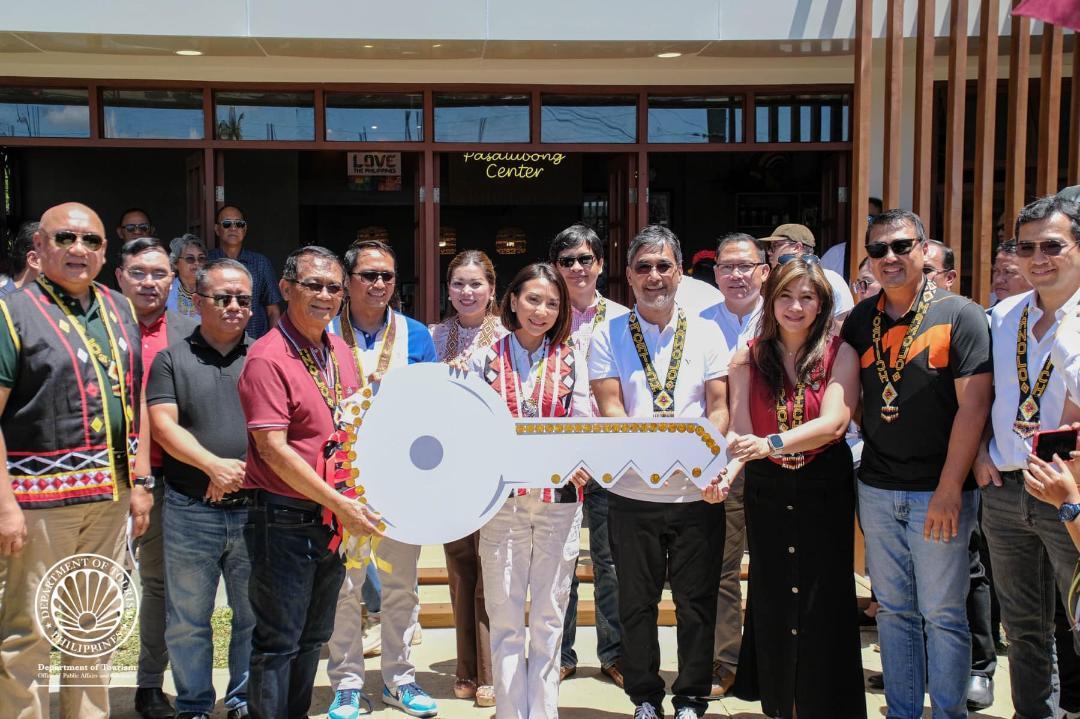 A symbolic key was also turned over to the LGU during the inauguration ceremony. A leaf art showing a "key" created by local town artist Wilmar Sumahoy was also ceremoniously hung at the TRA site after the ribbon-cutting event as a manifestation of the DOT's unwavering commitment to the enhancement of the overall tourist experience in the country.  
In an address, Secretary Frasco shared that the establishment of the TRA is pursuant to the directive of President Ferdinand R. Marcos. Jr. to improve the country's tourism infrastructure as well as to enhance the overall tourist experience in the country.  
"It fills me with great joy to be back in the beautiful province of Bukidnon to fulfill the promise of our President Ferdinand "Bongbong" Marcos Jr. to give tourism development priority under his administration, to invest in infrastructure, connectivity, innovation, digitalization, and most of all to equalize tourism opportunities," the tourism chief said.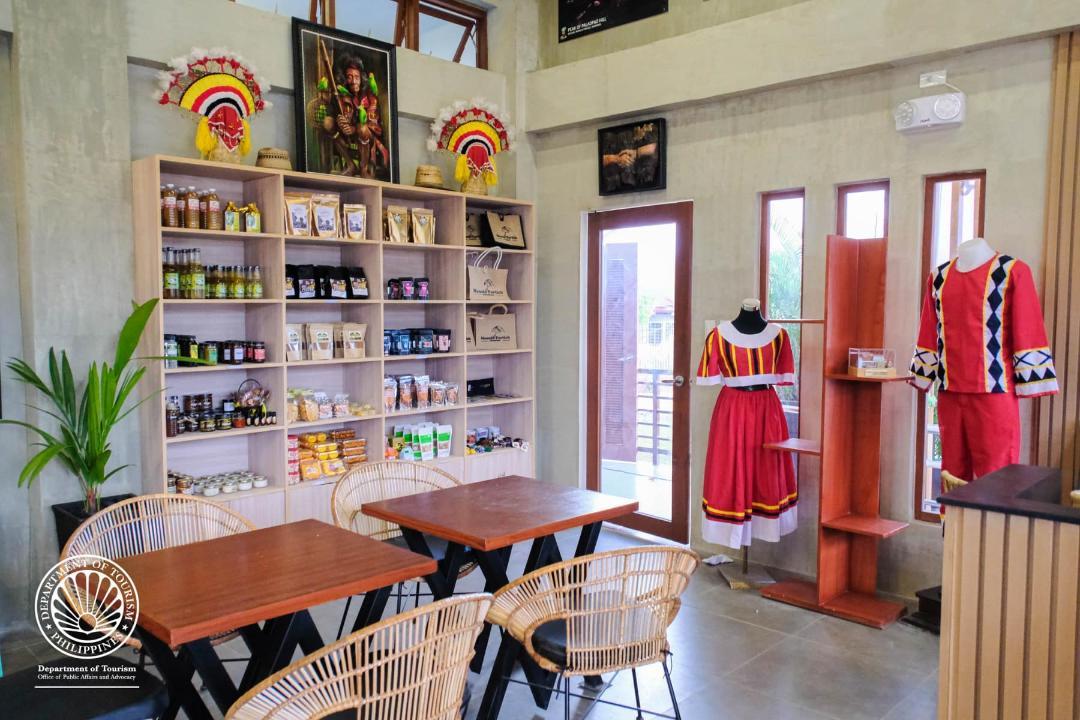 "This Tourist Rest Area is one of the ten that are already under construction, some of which have been completed all over the country. We have a Tourist Rest Area in Ilocos Norte, we have one in Baguio City, we have several in Cebu, in Bohol, we also have in Palawan, in Samal Island, in Davao del Norte, and of course here in Manolo Fortich. The good news is this is only the first of ten as we are breaking ground on fifteen more tourist rest areas all over the Philippines in the hopes of spreading countrywide development and progress through tourism," the tourism chief announced.  
For their part, the local government heads of Bukidnon province thanked the DOT for prioritizing Mindanao in its tourism projects which would further boost tourism in the province.  
"Bukidnon's tourism potential has barely been scratched. Our province offers the top ten of the country's highest mountain peaks. Today, we wish to express our special thanks to Secretary Christina Garcia Frasco and the Department of Tourism for giving us this tourist service center and rest area. This infrastructure project will be a great asset to the development of Bukidnon's tourism industry," Governor Roque said.  
"Thank you to the Department of Tourism Secretary Christina Frasco and Regional Director Marie Elaine Unchuan for their confidence in choosing Manolo Fortich as one of the first towns across the country where tourists can rest well and be assisted while enjoying tours to and from so many beautiful places in Mindanao," Mayor Quiño said.  
"Manolo Fortich will continue giving wonders and inspiration to tourists as [having] the only aerial, music, arts, and food festival in the country. As we support President Marcos' economic agenda to boost the tourism industry, we commit that this tourist rest area shall be well-maintained and one with the best-managed tourist rest areas in the Philippines," the mayor signified his commitment before the tourism chief.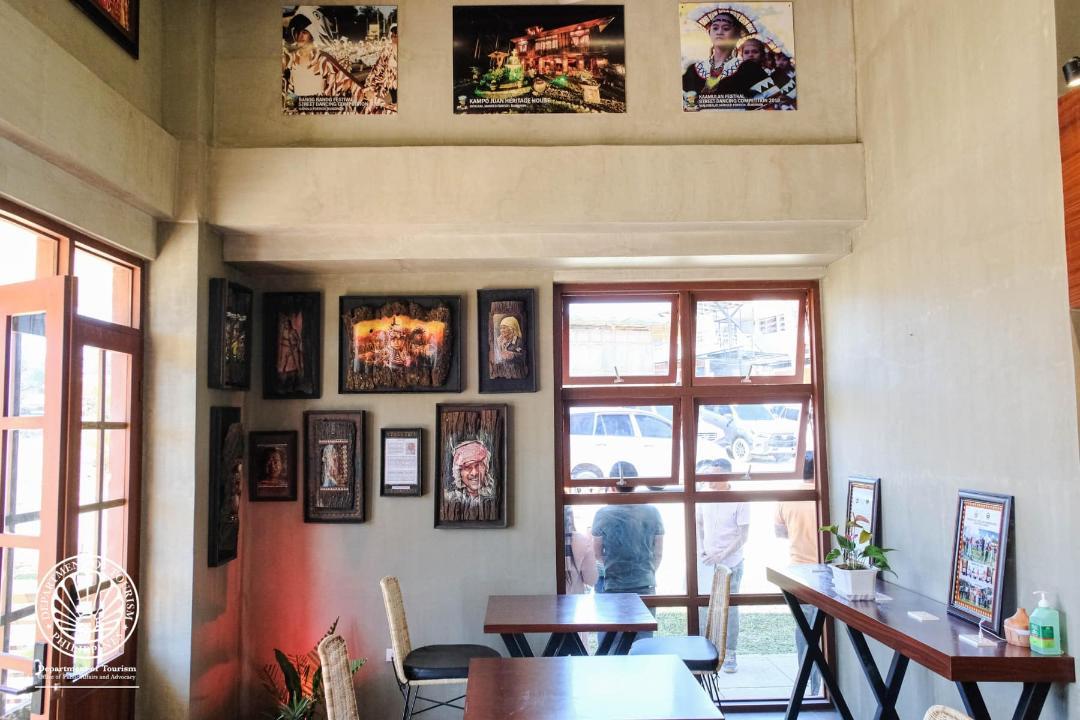 The TRA in Bukidnon province was built in a strategic area that will particularly cater to the tourists traveling to and from the municipalities of the Manolo Fortich, Impasug-ong, Sumilao, and Libona.  
Initially, 10 TRAs were broken ground last year, including eight other facilities that are currently under construction located in Samal Island in Davao del Norte; the towns of Carcar, Carmen, and Moalboal in Cebu; Dauis in Bohol; Pagudpud in Ilocos Norte; Roxas in Palawan; and Baguio City. Fifteen more TRAs will be added to the roster this year.  
"Tourism is for the benefit of Filipino families. Every time you buy a pasalubong, you book a hotel, you ride a tourism transport, you visit our local destinations, you are able to help a Filipino family that is in the tourism industry.That is why it is so important for us to come together to ensure that we continue tourism development as envisioned by our President. The commitment I can give you is that the Department of Tourism will be there, ready to assist you with what you need in order for the progress and development of the Province of Bukidnon to continue," enthused the tourism chief.  
Assistance to community-based tourism organizations  
On the sidelines of the inauguration, Secretary Frasco met with Bukidnon-based tourism frontline workers to extend tourism-related assistance.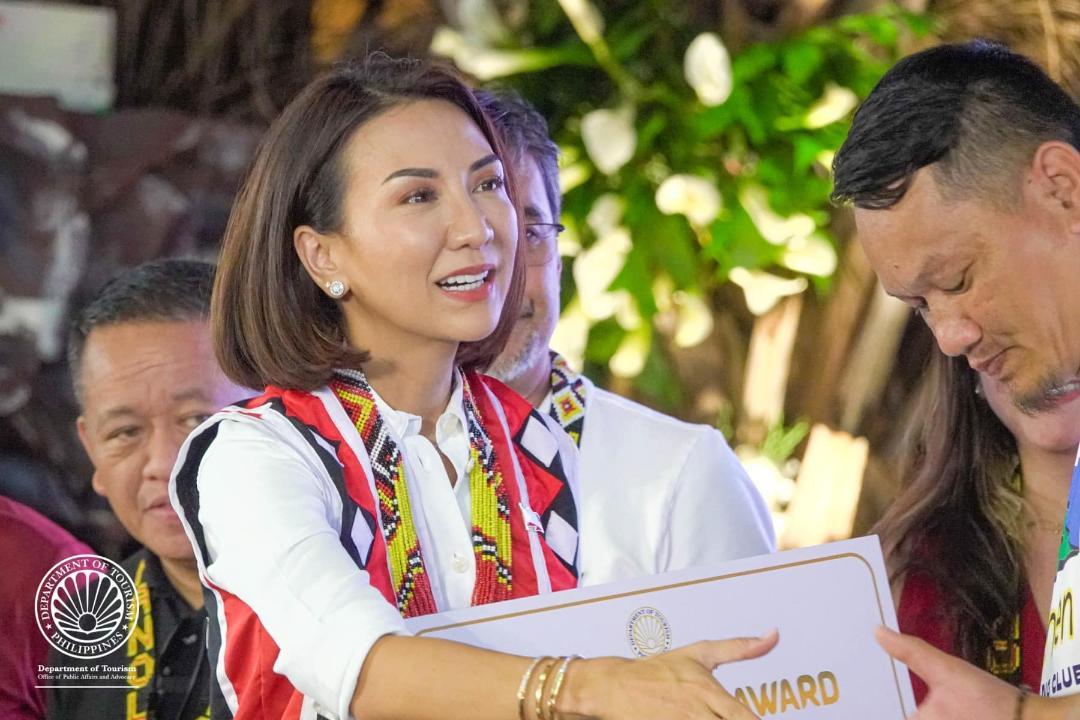 Frasco awarded Basic mountaineering training and livelihood kits amounting to P300,000 to the community-based tourism organization Kalasanen Mountaineering Club (KMC) for mountain activities for tourists.  
"We are very thankful for the support of the Department of Tourism, headed by Sec. Christina Garcia Frasco. This support is a such a huge help in our livelihood and the future of our advocacy in protecting our mountain treasure and would help each and one of us. Thank you Sec. Garcia-Frasco, we are happy and thankful for the gift that you have given us. We are here to support you and the Department of Tourism for the future of the tourism industry here in Bukidnon, Northern Mindanao and the Philippines," said Junell Wayan, President of KMC.  
Meanwhile, fifteen DOT-accredited tour guides also received tour-guiding essentials such as hats, electronic lapels, sunblock, bamboo tumblers, bamboo sunglasses, and tour guide journals.  
"Thank you so much for your hard work and sacrifice. You are the prime movers of the tourism industry. May these tour guide kits help you continue to tell the Filipino story with love," Frasco tells the tour guides present.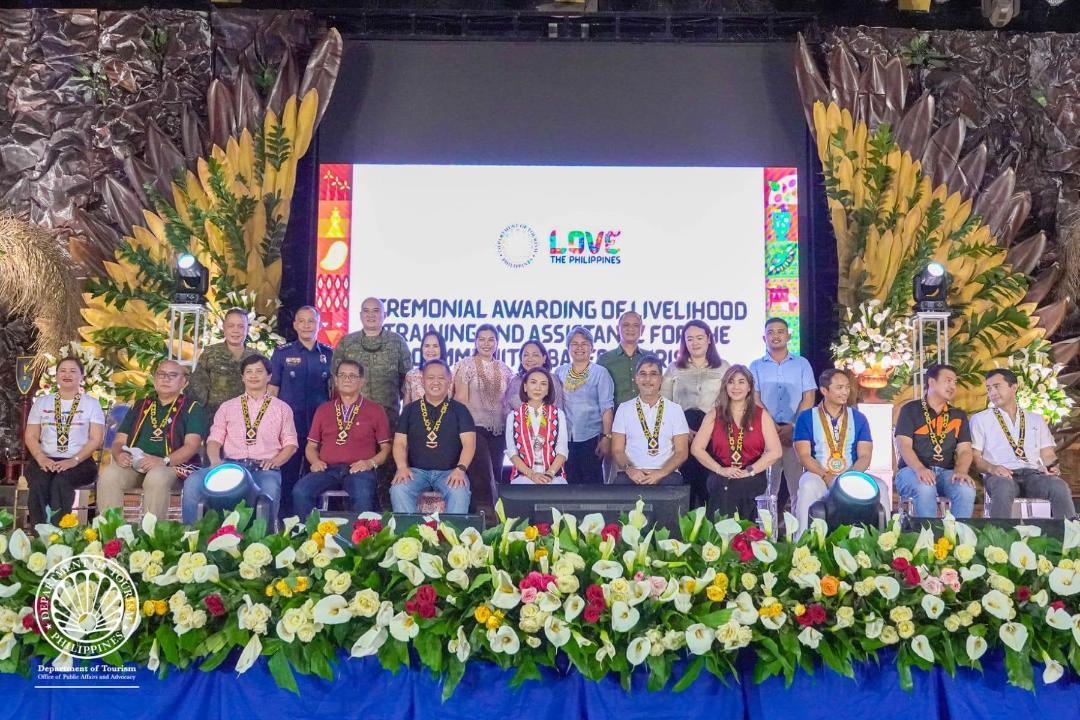 Other guests present during the inauguration are 1st District Representative Jose Manuel Alba, Lanao del Norte town Mayor Marcos Mamay, members of the Sangguniang Bayan of the Municipality of Manolo Fortich, representatives of the municipalities of Malaybalay City, Pangantucan, Maramag, Don Carlos, and Quezon, and Philippine Army 52nd Brigade Philippine Army BGen. Francis S. Wong.