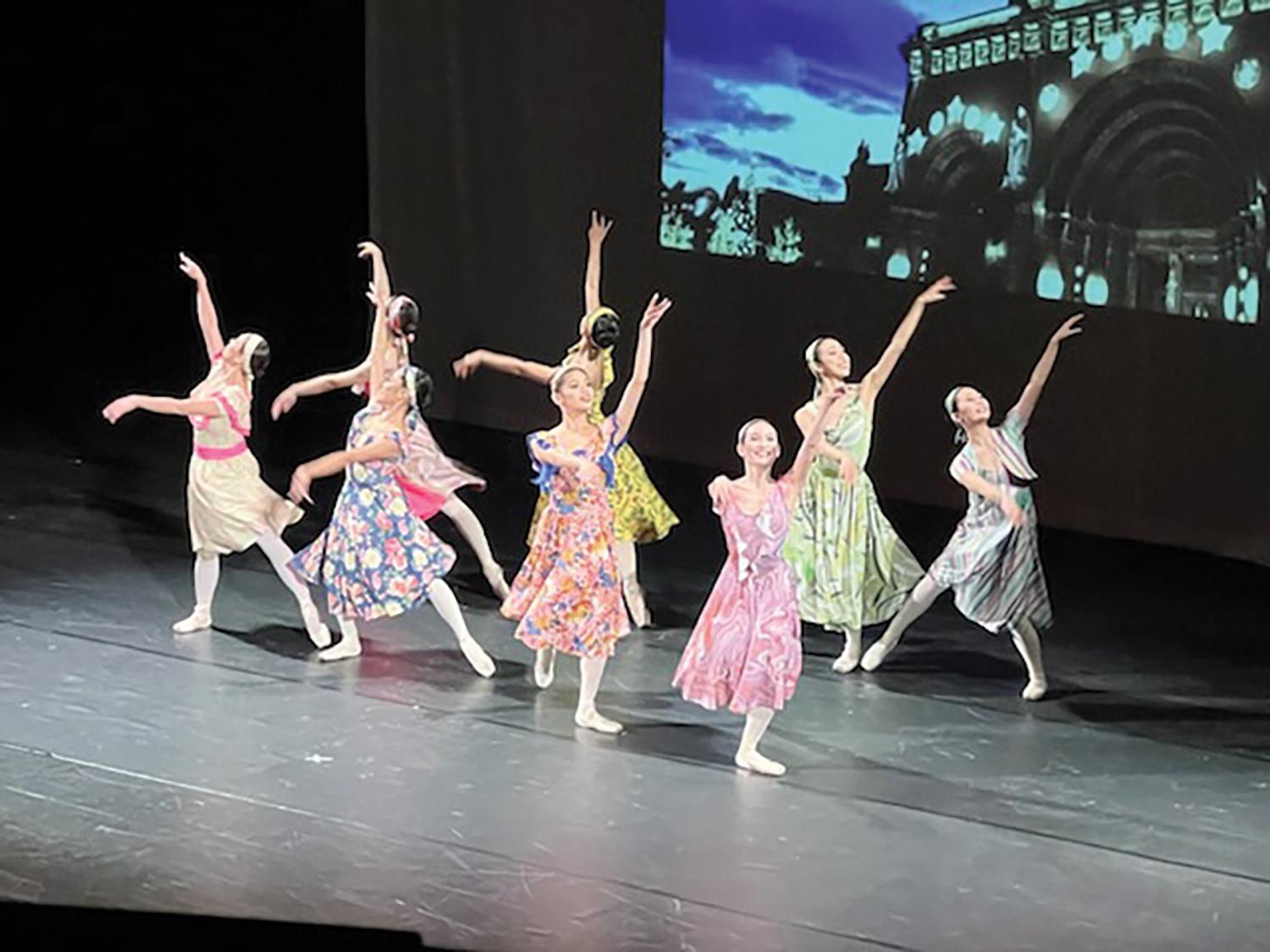 "Panta hypoménei. This means that love bears every trial with a positive attitude. It stands firm in hostile surroundings. This "endurance" involves not only the ability to tolerate certain aggravations, but something greater: a constant readiness to confront any challenge. It is a love that never gives up, even in the darkest hour. It shows a dogged heroism, a power to resist every negative current, an irrepressible commitment to goodness…."even the race that hates you most has some good in it." – Pope Francis, 'The Joy of Love', 2016
I got this gift, a book on "The Joy of Love" from Fr. Camilo Pacanza in 2016, with a dedication: "The joy in loving is guaranteed by loving one another As Jesus loves us. Thank you for giving me that kind of love."
I wanted to capture an inspiring quote that describes the dogged determination of Ted Benito, Acting Executive Director of Apl.de.ap Foundation, to showcase Philippine culture with so much love. Ted has shown a growing love for his Philippine roots and culture.
Each October, Ted meticulously shares vignettes of Filipino American icons, heroes and public figures. From August through October, he produces public events to share the graceful, artistic, and elegant features of our culture in its highest evolved forms.
In three decades, performing artists have been privileged by good sounds, good acoustics, good staffers, well maintained artistic spaces at the The Aratani Theater at the JACCC, The Hollywood Bowl, the Walt Disney Concert Hall, The Historic Wilshire Ebell Theatre, Carnegie Hall (just tossing in for fun!) and The Kennedy Center in Washington, D.C.
With adequate sound checks, and proficient sound engineers, memorable cultural experiences become heartfelt gifts for families.
Artistic and cultural development for families
Much has changed since the first poster that came out in the 1920s: "Positively No Filipinos Allowed", captured by Sprague Talbot at the lobby of an American hotel. As we aspire to grow hallowed, highly respected beings in our community, our exposures to culture cannot ever be empty, hollowed out, or depicting hateful and mean traits of the American society.
California Attorney General Rob Bonta who posted this image on Instagram: "It's a constant reminder of BOTH where we've been –the hate we've endured, the injustice we've suffered—AND how far we can go if we fight, demand and push."
Isn't it fitting that the Philippine Ballet Theater (PBT) performed in NY, Florida and Los Angeles during Filipino American History Month last year, with performers from the homeland, Ted reflected on what that evening was, as producer?
"I am delighted to bring the PBT experience to our LA audience, I'm also very happy that Rev. Fr. Rodel Balagtas, the first Filipino pastor at Incarnation Church in Glendale, and the Filipino Ministry are part of this special night," said Rosie Chua, who donated a significant portion of the ticket sales to the Filipino Ministry of the Archdiocese of Los Angeles, as the event's executive producer.
These cultural spaces have evolved into giving opportunities, but also exposures to our children, on what they can become.
As first generation Filipino immigrants and parents of second generation Filipino Americans, a Filipino connected to our cultural roots is a must. Or we become empty gongs. It is a conscious undertaking for aspiring to see our own role models represented in the mass media, newspapers, and cultural spaces. Unless these spaces are consciously created, our culture is left on the wayside, for casual appropriation. Hence the conscious undertakings of Ted, supported by Rosie Chua and an array of sponsors to have these artists perform, and as respectfully and with integrity.
Charles Akau and Jamie Borromeo Akau, drove an 80 mile-round trip to attend the PBT's event with Ava, their four year old daughter. Even before the show began, Ava instinctively jumped, rotated her body, leaped with hands extended, and smiled. She was practicing her ballet moves.
Mom Jamie posted: "We went to the Philippine Ballet Theatre tonight [October 30, 2022] and it was so inspiring! Why representation matters… as someone born and raised here in the States, I never saw a professional Filipina ballerina when I was growing up. I didn't want Ava to have that same experience. I wanted to show her what is possible for people who look like us. Tonight was important for the dreams of my 4yo and I can tell it affirmed her identity. After the show she told me, "Mama, I wanna be a ballerina when I grow up!" Yes, my love. One day you will be!"
Creating respectful cultural spaces are a gift from Ted's and Rosie's hearts, and a gift of conscious parents to their child, Jamie and Charles, resonating richness to multiple souls for weeks to come, where over 400 came to watch PBT.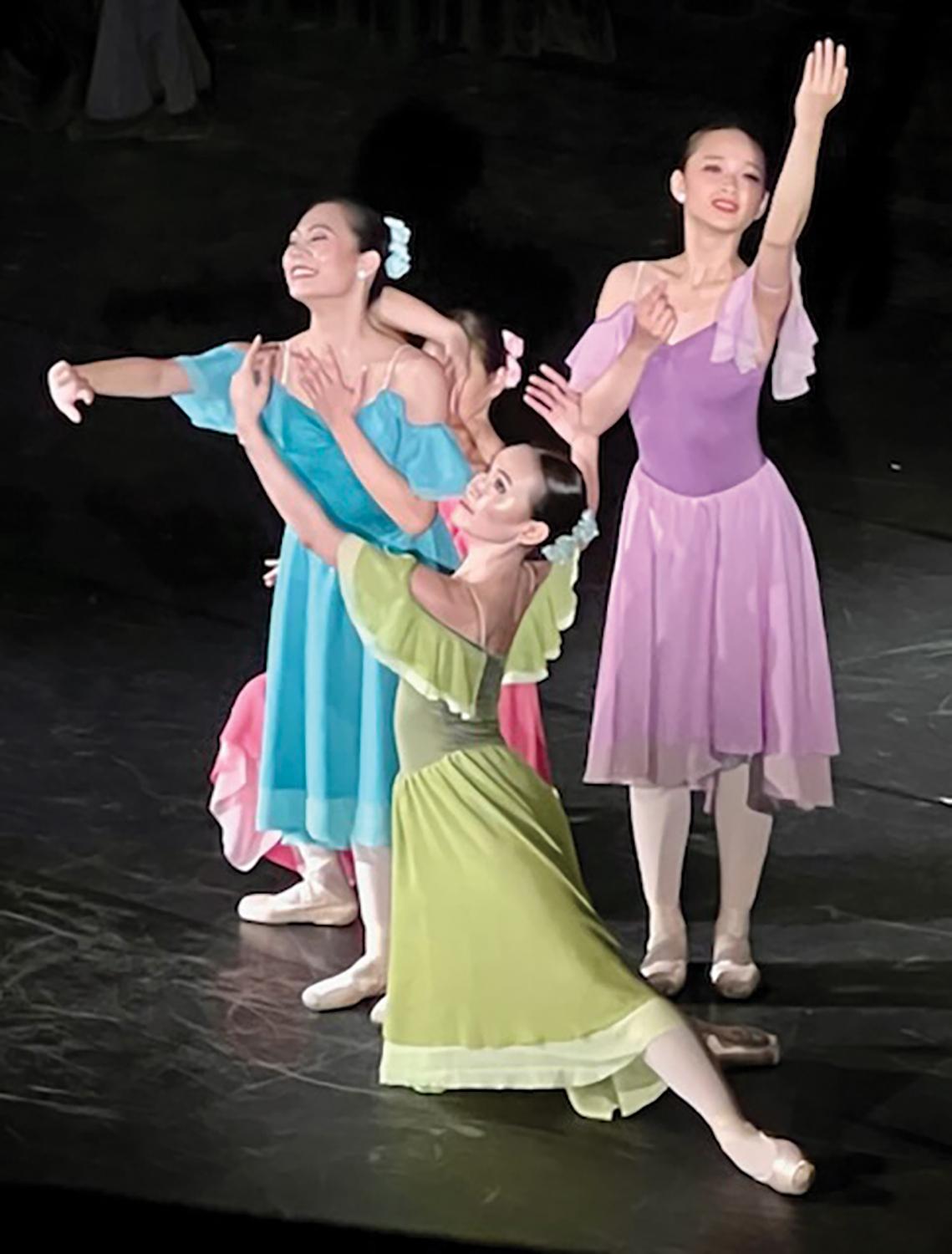 'Creativity is the natural attitude of the soul'
We all know that businesses thrive on a sense of purpose and growth, while individuals grow with creativity and soulful activities. With these creative spaces, we shoo away the blues and withering of the human spirit.
In 2020, when arts in public squares were frozen by the coronavirus pandemic, we said prayers for our collective wellness in the world. No country was spared by this pandemic.
In August 2021, producer Ted Benito mustered his courage and filled up Ford Amphitheater, all 700 spots, showcasing the best Filipino American performers in hip hop and comedy. It felt like a reunion of Northern with Southern Californian residents, some even flying from the East Coast.
In August 2022, Ted produced a spectacular over-two-hours show showcasing #M4D, Martin Nievera's 40 years in music, as a composer and as a singer in the best acoustical stage, Disney Hall [though with acoustical glitches from a less than seasoned sound engineer for the louder songs]. That night, 1,201 folks attended.
I showed vignettes of PBT's ballet scenes to my 7-year-old granddaughter, for this piece, #princess2015la, a pseudonym, who enjoyed ballet lessons taught by her French teacher, chosen by her consciously loving parents. Each time we passed by the mall strip, she would recall how she took ballet and now, her teacher has returned to France. The longing for ballet lessons is quite palpable.
These are her observations:
First part is where a pair dances to "On the Wings of Song", and my 7-year-old granddaughter said: "As the lovely music was playing, the ballerina danced along the spotlight. With her partner, they made gentle moves. They pirouetted [a rotation of spin with a complete turn of the body on one foot], and leaped. After, they bowed, and got up."
When I asked her what pirouetted meant, she demonstrated it and added,"they also had beautiful dresses."
Her first level observation synchronized with the synopsis. It was a story about a boy who grew up in the province, alongside a girl whom he played with, until sunset. In that playful interaction, they grew to love one another. But, the boy has dreams and sets out to chase them. Tempted by the city's other beauties, he kept pushing them away, recalling his happy memories of love and finally returns to the countryside where his heart belongs to the woman he left behind.
Full cast in Act I had Alexis Piel, Carl Lacaba, Gabrielle Jaynario, Gladys Baybayan, Jimmy Lumba, Kim Abrogena, Maika Samson, Mara Francisco, Matthew Davo, Regine Magbitang, Sophie Tiangco, Therese Riego, and Veronica Atienza.
Of the twelve dance scenes, what appealed to me were dances to the images of the 'sorbetero' – a portable ice cream cart with three chambers, encased by dry ice and a vendor scoops from the three available flavors onto an ice cream cone. It made me feel warm inside, recalling ice cream treats given to us by our hard working parents, including a trek to the cinema to watch the latest movies, exposing us to a better imagined future, distancing us from the squalor of poverty just feet away from where we lived, with the constant smell of stench of decaying garbage, coming from improper waste management by government authorities.
When the theme song to "Please Be Careful With My Heart" was played, I started singing along some of the lyrics of this famous teleserye that we collectively raved about amongst friends and community. I recall falling in line for hours just to get a glimpse of my then favorite stars when they visited Los Angeles on an ABS-CBN sponsored tour. I came to represent the Asian Journal in Los Angeles' writer.
I recalled the stolen glances of Maya (Jodi Santa Maria) to her Sir Chief (Richard Yap) and Sir Chief admiring Maya's transformation from nanny to an educated professional.
It was that chemistry we were looking for from the pair of Alexis Piel and Veronica Atienza, "You are my first romance and I am willing to take a chance/ that till life is through/ I'll still be loving you. I will be true to you/Just a promise from you will do. From the very start/Please be careful with my heart."
It is a forever love that we swoon over, to never be forgotten and that dance sealed Act I for me and even more so with the beautiful women who danced at the very end. The dancers were Kim Abrogena, Veronica Atienza, Sophie Tiangco, Maika Samson, Regine Magbitang, Gabrielle Jaynario and an all 13-member cast, with five men.
Serye at sayaw resonated beyond
When Act II introduced the songs of Jose Mari Chan — a legendary 55-year presence in the music industry as a singer, composer and lyricist — the music even gained heightened meaning. Amongst friends, these songs by Gary Valenciano, Martin Nievera and Piolo Pascual are well liked.
I, too, was having my own 3D experience as Veronica Atienza brilliantly interpreted the song of "Ikaw."
"Ikaw" was sung by Martin Nievera; the lyrics below were so endearing that it made me remember his spectacular Disney Hall performance months before.
Ikaw ang bigay ng Maykapal (You are a gift from God)
Tugon sa aking dasal (The answer to my fervent prayer)
Upang sa lahat ng panahon (So that for the time that goes by)
Bawat pagkakataon (Every opportunity)
Ang ibigin ko'y ikaw (I get to love you)
Ikaw ang tanglaw sa aking mundo (You are the light in my world)
Kabiyak nitong puso ko (The other half of my yearning heart)
Wala ni kahati mang saglit (No one even in a split of time)
Na sa iyo'y may papalit (There will be no one else)
Ngayong kailanman ikaw (Now and forever, but you) 
I showed the ballet dance vignette to my 7-year-old former ballerina, a descriptor that my granddaughter wants me to stress, former: "The man is performing with a woman. It is a love scene and they are dancing with split kicks, leap kicks, circle split and pirouetted. The girl is a better dancer."
That particular dance scene gained a deeper significance to a good friend, Glenn who was missing Mary Jane, his wife of over 25 years, who wasin the Philippines for a family reunion. By the time the dance was over, Glenn shared that he cried three times.
We all raved with the ballet moves of Regine Magbitang, Jimmy Lumba and Matthew Davo. My granddaughter described it as: "she's divorcing from two men, pushing them apart. Then, one of them got very angry, he pushed him. We also heard the memorable slap and her red dress. She pushes both of them, does more half splits and bounced really well. One of them married her, and earlier when he got divorced, the song is about losing his wife and now she's all alone. Until she finds her partner again."
My granddaughter knows only two Tagalog phrases, salamat (Thank you) and mahal kita (I love you), but the ballet moves allowed her to pick up the story.
Her young mind's observations synchronized in part with the story. It was about Marguerite and her love for dance, forced to do it at age 14 by her mother. Teased by her dance mates to find her soulmate, she then meets a wealthy diplomat, Antonio. Her fame in her dancing career grew as the fame of this diplomat, a fame plus fame combination that makes each partner lonely, until Marguerite meets Roberto, a gorgeous dancer and an affair ensues. She dances her final dance with the dance company and realizing how wrong she had been, she reunites with her husband.
Thank you, Ted Benito and Rosie Chua, for inflaming our hearts with love for The Philippine Ballet Theater. I learned that more dreams can be had from Ava, a four year old, and ballet moves and stories from my granddaughter.
* * *
Prosy Abarquez-Delacruz, J.D. writes a weekly column for Asian Journal, called "Rhizomes." She has been writing for AJ Press for 12 years. She also contributes to Balikbayan Magazine. Her training and experiences are in science, food technology, law and community volunteerism for 4 decades. She holds a B.S. degree from the University of the Philippines, a law degree from Whittier College School of Law in California and a certificate on 21st Century Leadership from Harvard's Kennedy School of Government.
She has been a participant in NVM Writing Workshops taught by Prof. Peter Bacho for 4 years and Prof. Russell Leong. She has travelled to France, Holland, Belgium, Spain, Portugal, Japan, Costa Rica, Mexico and over 22 national parks in the U.S., in her pursuit of love for nature and the arts.