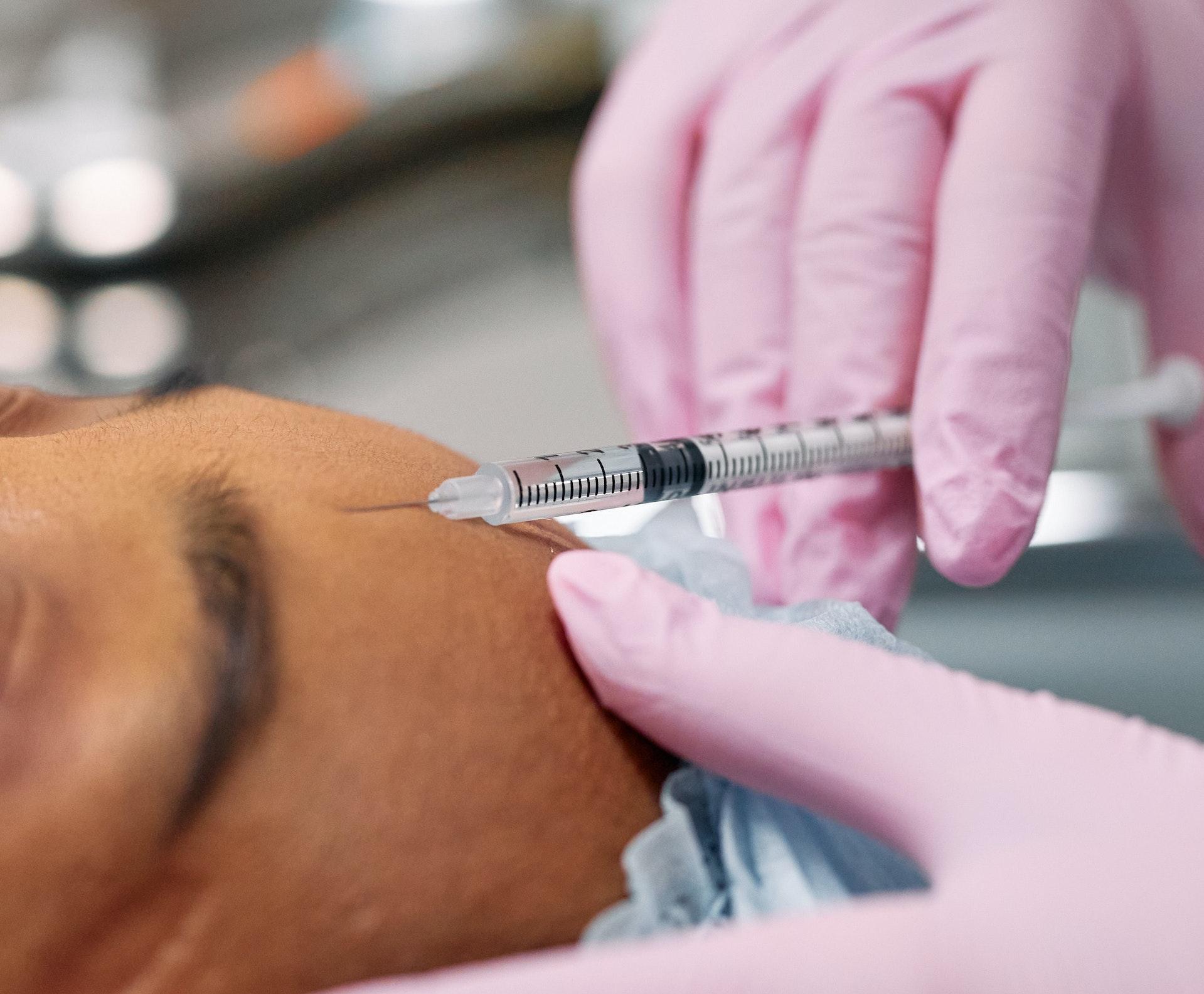 Did you know that there is a faster way to slim down your face in a matter of weeks?
And if you think I am referring to those small and thin V-shaped faces that most Korean female celebrities are famous –– and are widely envied for –– you are absolutely right. You would also be  thrilled to know that aside for the cosmetic benefits I've mentioned, it also provides relief from  symptoms of severe Bruxism, which is a condition that causes involuntary teeth clenching, jaw pain, headaches, and tooth damage.
The procedure involves injecting the Masseter muscles with Botox or Dysport. Botox and Dysport  are the two leading brands available in USA. They are types of injectables that help smooth out  fine lines and wrinkles. Dysport is made from botulinum toxin type A, which is similar to Botox. Both Botox and Dysport work by temporarily preventing muscle contraction, which leads to a slimmer and more angular facial structure and also reduces any associated tension and discomfort.
At this point, I am sure that achieving a V-shape face and getting relief from pain are enough to  get your attention. But first, let's understand what Masseter muscle is.
What is masseter muscle? 
The masseter muscle is located on each side of your jaw and is one of the main muscles involved with chewing. When someone chews or grinds their teeth too often, the masseter muscles can  increase in size and cause issues with the shape of your face. The most common reasons for  increased size of the masseter muscles are: genetics, ethnicity, clenching (bruxism) particularly at  night, teeth grinding, excessive chewing or chewing on only one side of the mouth.
Botox or Dysport injections in the masseter muscle will relax this facial muscle, and in turn,  shrink the jaw line, otherwise known as "Jawline Slimming." This results to a reduction of the  square appearance of your jawline. Ergo, injecting Botulinum toxin into the masseter muscle causes  a "square face" to morph into a more V-shaped appearance.
On the other hand, the non-cosmetic benefit of injecting Botulinum toxin into the masseter, weakens the masseter and relaxes the jaw. This stops the jaw and teeth from involuntarily clenching.
While teeth grinding or bruxism is typically treated with mouth guards and some lifestyle changes, Botox or Dysport may be a more effective solution if you have severe bruxism. Nonetheless, the whole procedure is safe and non-invasive.
Typically, there is no special preparation required before the procedure. It is relatively short, taking about 30-60 minutes to complete. The short procedure is a plus for patients who don't have much time to spare.
Masseter Botox or Dysport injections to the jawline require no downtime. After your treatment, you can resume your usual activities. It is recommended, however to avoid rubbing or placing pressure on the injection sites for the first 24 hours following treatment.
Whether it is for aesthetic purposes or for relief from Bruxism symptoms, I highly recommend  that you find a reputable practice who can evaluate your face better and are equipped to help you achieve you the "V-shape face of your dreams." iSkin and MiSkin Medspa are two of your best  options. Operating for over 20 years, both MedSpas are qualified and equipped to perform Masseter Botox or Dysport. You are welcome to visit us and get a free consultation.
Give us a call. We'd love to help you. If you are in the LA area, feel free to swing by at our iSkin  Beverly Hills. And if you happen to be in the Inland Empire and Orange County, we have MiSkin Spa for you self-love and self-pampering needs.
For more information you may visit iskinbeverlyhills.com.
Visit iSkin Med Spa and MiSkin MedSpa for a free consultation. iSkin is located at 8665 Wilshire  Blvd. Penthouse Beverly Hills ,90211 or call 424-382-1002
MiSkin MedSpa is located at 9227 Haven Ave. Suite 120 in Rancho Cucamonga, 91370 or call  909-9898464.
You may also follow us on social media: @iskinmedspa and @miskinmedspa.
* * *
Imee Ong-Maghanoy is an established aesthetician, a business owner and CEO of iSkin  Beverly Hills, iSkin MedSpa and MiSkin MedSpa. Imee has been in the aesthetics  industry for more than 20 years. She has a degree in Biology and Doctor of Dental  Medicine. iSkin MedSpa and MiSkin MedSpa are fast emerging as a top Spa  destination in LA. iSkin is located at 8665 Wilshire Blvd penthouse Beverly Hills, CA  90211. MiSkin MedSpa is located at 9227 Haven Ave. Suite 120 in Rancho Cucamonga,  CA, 91370.
                (Advertising Supplement)