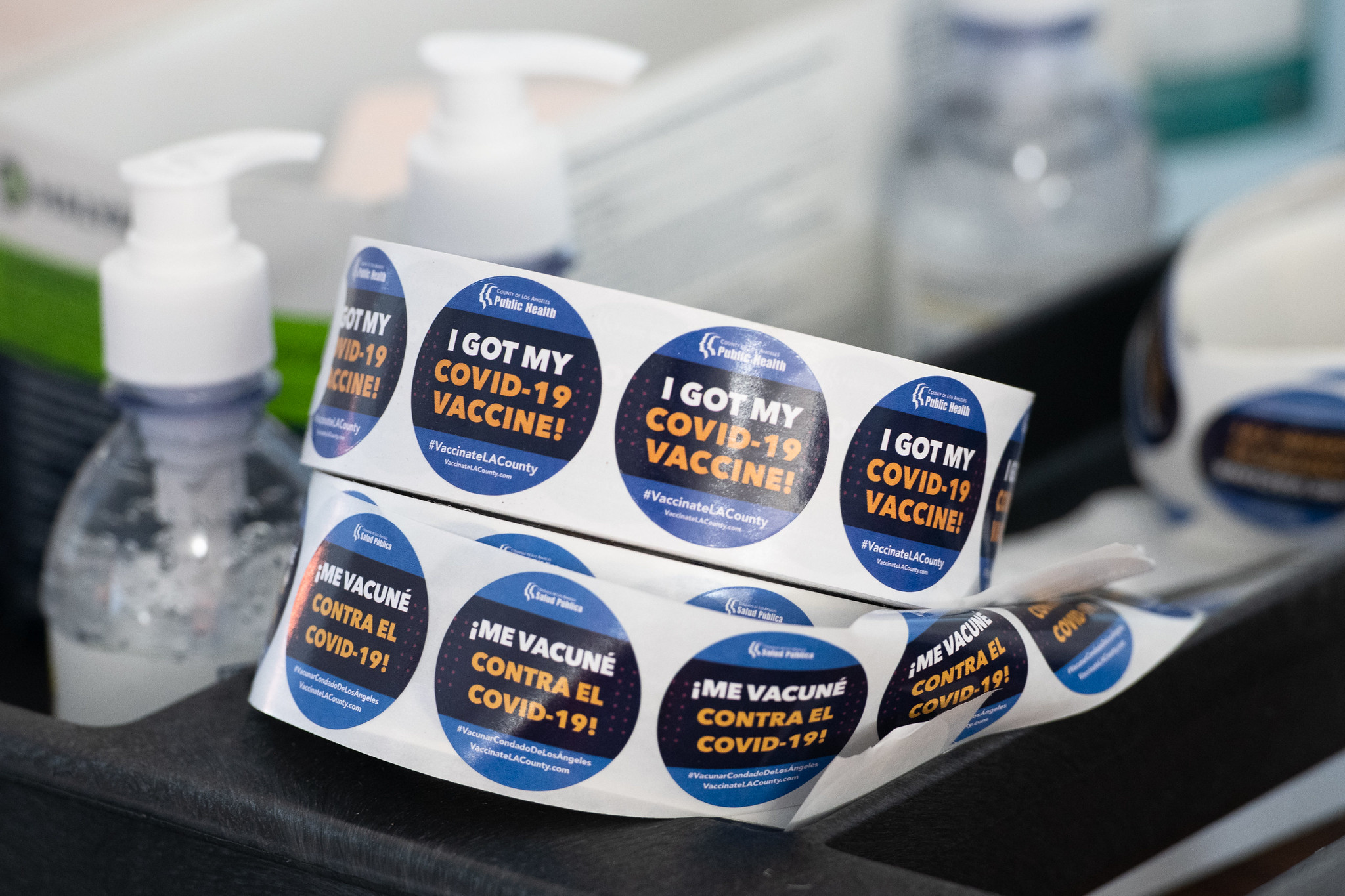 Church leaders discuss safely reopening for in-person worship
With our community at much higher risk from the COVID-19 virus, Filipino faith leaders like me recently gathered for an online roundtable entitled "Vaccinating in Good Faith: Filipino Families & Frontline Workers" to hear from medical experts and to honor our many essential healthcare workers, while we praised the safety and effectiveness of the available vaccines.
A fifth of all California nurses, among the most important front-line workers in the battle against COVID-19, are Filipino. Our culture is also very family-oriented, and many of us are caregivers at home and are members of large, extended families.
"The combination of these factors puts the Filipino community at a much higher risk than others," explained Dr. Marc Concepcion, a Filipino American family physician affiliated with Mercy & Sutter hospitals in the Sacramento area. Concepcion was a panelist during the online roundtable.
Nationwide, Filipino Americans make up about 4% of the nation's nursing workforce but account for more than 30% of its COVID-related deaths, according to data compiled by National Nurses United. And in California, where about 20% of nurses identify as Filipino, they account for 11 of the 16 COVID-19 deaths in the profession, or nearly 70%, according to the California Nurses Association.
The Filipino faith leaders joining me on the webinar represented Catholic and Protestant churches throughout the state. As one of the panelists for the program, I joined Dr. Concepcion to stress the urgency of vaccinating everyone in our faith community, including our large percentage of health workers and many in the agricultural sector.
I shared how I got vaccinated in February to model for my parishioners how important it is to get everyone vaccinated. To reach this goal, fighting misinformation and fear will be paramount.
Our families want the best for each other, so it is important that we share correct information. The available COVID-19 vaccines have all been thoroughly tested and received by millions of people with only minor side effects. Most importantly, they protect against serious COVID disease, hospitalization, and death. We have lost too many and we don't want any family to suffer further losses due to COVID.
Increasing vaccine acceptance by those aged 12 and up in the Filipino community protects our community's health. It also means that our places of worship can continue to reopen for in-person worship and all the church activities, potlucks, Sunday School, meetings, and events that everyone enjoys.
Previous stay-at-home orders meant many churches moved to online, hybrid and outdoor worship and many of my fellow faith leaders say this left their members isolated, especially young people. With vaccines now available for youth 12 years old and older, we hope young people can return to church youth groups, service projects and mission trips.
Our youth gave up a lot during the pandemic. They had to do school online, and they missed seeing their friends. These vaccines represent a hope for a summer and fall of normalcy, and of seeing our faith communities and activities revitalized and all of us worshipping together again.
The online roundtable was organized by the State of California and The Center at Sierra Health Foundation to bring together trusted faith leaders so they can share guidance and information about the importance of COVID-19 vaccinations and a safe return to worship. During the meeting, faith leaders learned about opportunities for places of worship to serve as pop-up vaccine clinics. Those interested in hosting a vaccination event can email [email protected] for details and requirements.
My fellow panelists also answered questions about returning to in-person worship services. Dr. Concepcion encouraged common sense approaches. "Wear masks if you are unvaccinated, increase ventilation and wash your hands frequently," Dr. Concepcion said. "Most importantly, stay home when you are sick."
With vaccines providing new hope of normalcy to Filipino churchgoers and frontline workers, faith leaders in our community recognize our status as trusted messengers. All of us signed off the online meeting totally inspired by our community's resilience and thankful for the promise of the vaccines. I know we are all looking forward to a summer and fall filled with inspiring activities and worship services, not to mention the sense of relief being fully vaccinated provides.
All Californians aged 12 and up are now eligible for vaccination. Residents can visit MyTurn.ca.gov or VaccinateAll58.com, or call (833) 422-4255 to schedule an appointment if eligible. For those who need a nudge, incentives are available. To learn more about current prizes and rewards for those who are fully vaccinated, visit https://covid19.ca.gov/vax-for-the-win.
Father Rodel Balagtas is Pastor of Incarnation Catholic Church in Glendale, CA.