FILIPINA visual artist and activist Pacita Abad was celebrated as a Google Doodle on Friday, July 31.
On July 31, 1984, the late artist became the first woman to receive the Philippines' prestigious Ten Outstanding Young Men award from the Junior Chamber International in Manila.
The doodle, featured on the search engine website's homepage on Friday, paid tribute to the famed Ivatan artist, who was known for her colorful, abstract art.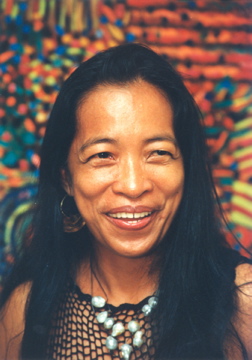 Born in 1946 in Basco, Batanes, a small island in the northernmost part of the Philippines, Abad spent over three decades as an artist, creating over 4,500 pieces.
Abad earned a political science degree at the University of the Philippines. In 1970, she moved to San Francisco, California because of her political activism during the Marcos years and to study law, but switched gears to pursue a career in art. While in the city, she worked at the Dooley Foundation and then enrolled at the University of San Francisco for a graduate degree in Asian History.
While writing her dissertation on "Emilio Aguinaldo and the American Colonization of the Philippines in 1898," she was also working part-time as an art exhibitions coordinator, according to her website.
She traveled across Asia with Jack Garrity, whom she married, and returned to the U.S. to study painting at the Corcoran School of Art in Washington D.C. and The Art Students League in New York City before embarking on a mission to "paint the globe."
Known for her use of vibrant colors and mixed media, she painted as she traveled to over 50 countries — from Yemen to Papua New Guinea — and raised awareness of global issues, such as Filipino workers' strikes ("Global steel factory strike," 1984) and poverty in Cambodia.
"I have always been hard to classify, and my work is an extension of me. People are always trying to put things in neat little boxes. My work doesn't fit into any of those. I believe that as long as my work is original and has a strong artistic quality, that it will be appreciated," Abad once said.
Abad leaned toward abstract art and pioneered a painting technique called trapunto (Italian for quilting), according to the Google dedication. The technique involved stitching and stuffing canvases to give them a three-dimensional effect and transformed the painting surfaces with materials found from the areas she traveled, such as traditional cloths, shells, beads and more.
In her 30 years as an artist, she went on to have 60 solo exhibitions and her paintings were exhibited in more than 200 museums and galleries around the world.
"Although I have tried to raise awareness of these issues through my paintings, I know that it is but a small effort to help address these problems and so much more needs to be done. As women, we all have an obligation to help improve the lives of other women, both in our own countries and around the globe," she said, according to her artist statement on the Brooklyn Museum website.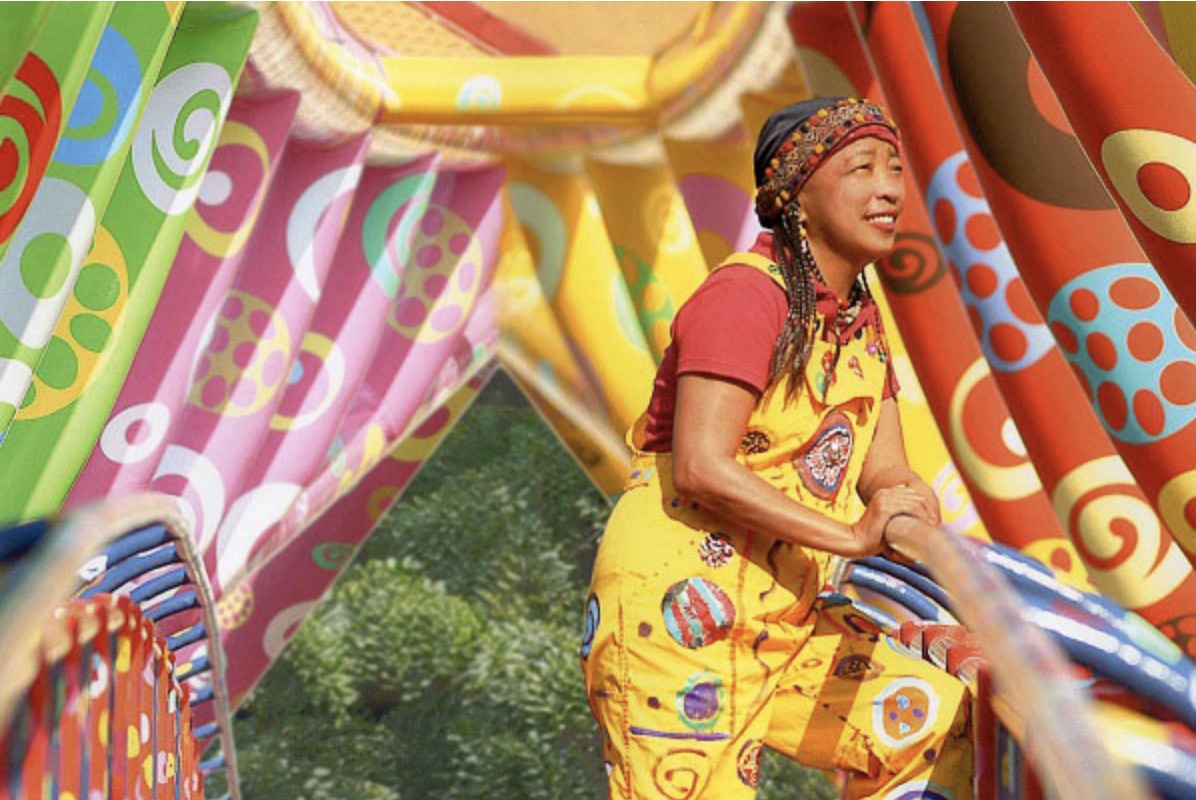 Abad and Garrity spent the 1990s traveling back and forth between the Philippines and the U.S. before they lived in Indonesia for seven years. The couple moved to Singapore in 2000 and lived there until 2004.
Abad was diagnosed with lung cancer in 2001, but continued to paint, creating 1,000 pieces. She also painted the 55-meter long Alkaff Bridge in Singapore with 2,350 circles in 2003.
She died at the age of 58 in December 2004 and was laid to rest at the Fundacion Pacita Batanes Nature Lodge in Basco, Batanes. Her husband is currently the director of the Pacita Abad Art Estate.