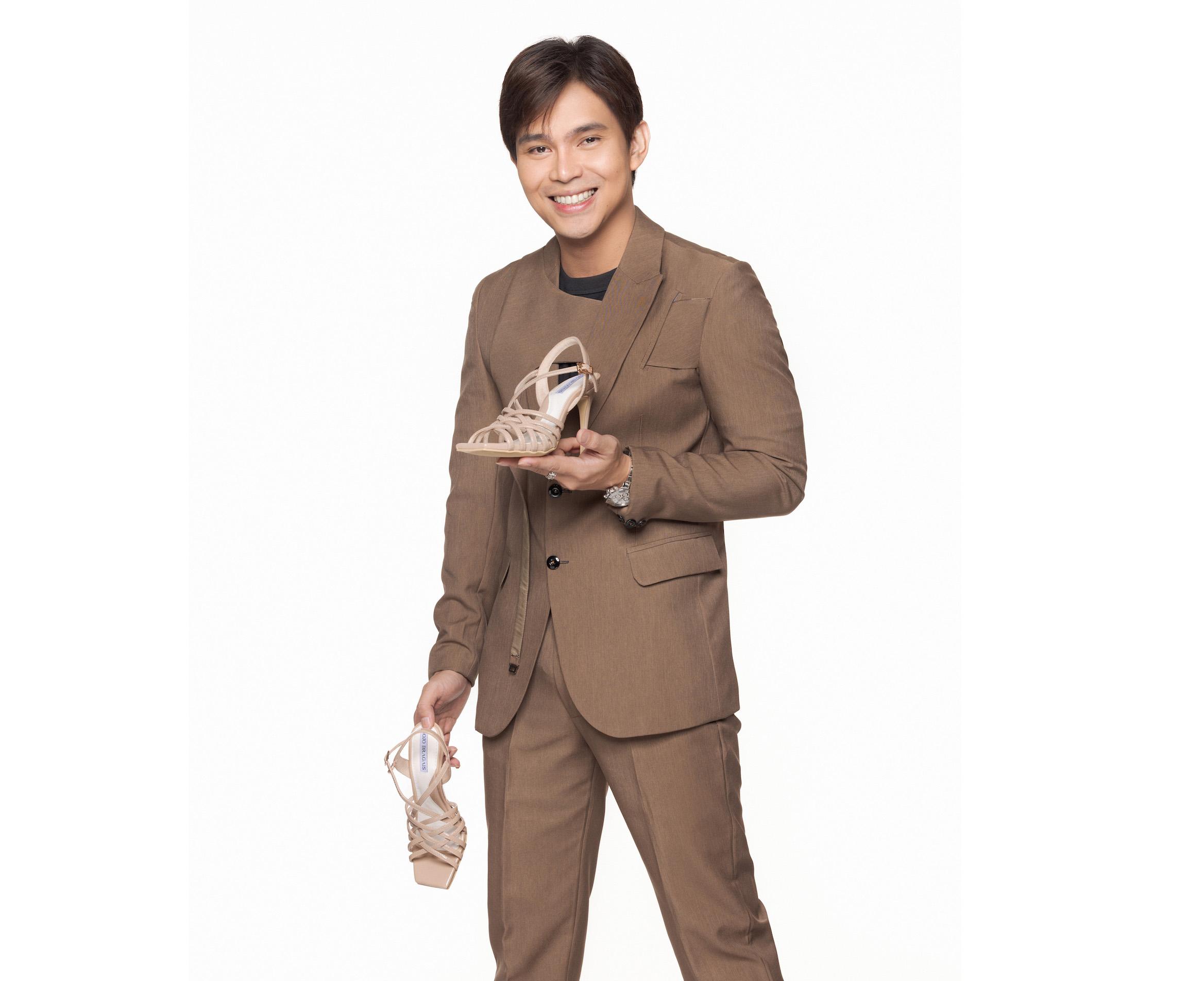 Jojo Bragais, the young Filipino shoe designer and entrepreneur who made a fashion coup when his quality platform high-heel shoes were worn by the candidates in the 2023 Miss Universe pageant, is a proud sponsor of the 10th Miss Filipina International (MFI) pageant to be held on August 5, 2023 at the International Ballroom of The Beverly Hilton.
The talented and trailblazing impresario, who is proud that his well-made shoes are handmade by Filipinos in Binangonan, Rizal Philippines, has earned the respect of leaders and influencers in the fashion and beauty industry. He has been the go-to person when it comes to designing comfortable shoes not only for the runway or the beauty pageant stage but also for regular people who simply want to stand tall and look queenly in their Bragais shoes.
Born Jojo Bragais, the news-making Pinoy grew up in Albay, Bicol. He is a licensed midwife and nurse by profession but fate brought him to shoemaking and shoe designing. He was instantly hooked. In such a short time, Jojo Bragais Shoes have made a mark in the fashion and beauty pageant world.
The more than 40 lovely candidates of MFI will be wearing a pair from Jojo Bragais Shoes when they compete during the black-tie gala event. They will vie for these titles: Miss Filipina International; Miss Tourism; First Runner-up; Second Runner-up; and Third Runner-up.
Miss Filipina International (MFI), now owned by Geoffrey Jimenez, chairman of the board of directors of Worldwide Media Entertainment Corporation, lauded the sponsorship of Jojo Bragais Shoes.
"Having Jojo Bragais Shoes as one of our major sponsors is another big step in our commitment to give the best incentives to our candidates," said Jimenez, a Filipino American community leader, arts and culture patron.
Follow and connect with Jojo Bragais Shoes on their Facebook Page (BRAGAIS SHOES) and their Instagram and TikTok @jojobragaisofficial).
In addition to the previously announced top prize of either a BMW 3 Series car or a $10,000 cash prize, the winner will also receive a $10,000 gift certificate from iSkin Beverly Hills in the prestigious pageant that will be held on Saturday, August 5, at The Beverly Hilton's International Ballroom, the venue of the Golden Globe Awards, the Academy nominees luncheon, Clive Davis' pre-Grammy party and other prestigious events.
MFI also offers the exciting incentive that three winners will be eligible to compete next year in Miss Universe Philippines (MUP) while two winners will vie in The Miss Philippines pageant.
The Philippines is considered a beauty pageant powerhouse, having produced many winners and top finalists in Miss Universe, Miss World and Miss International, among others. The MFI winners this August will be welcome additions to the Philippines' roster of beauty queens.
For sponsorship inquiries, email: [email protected]