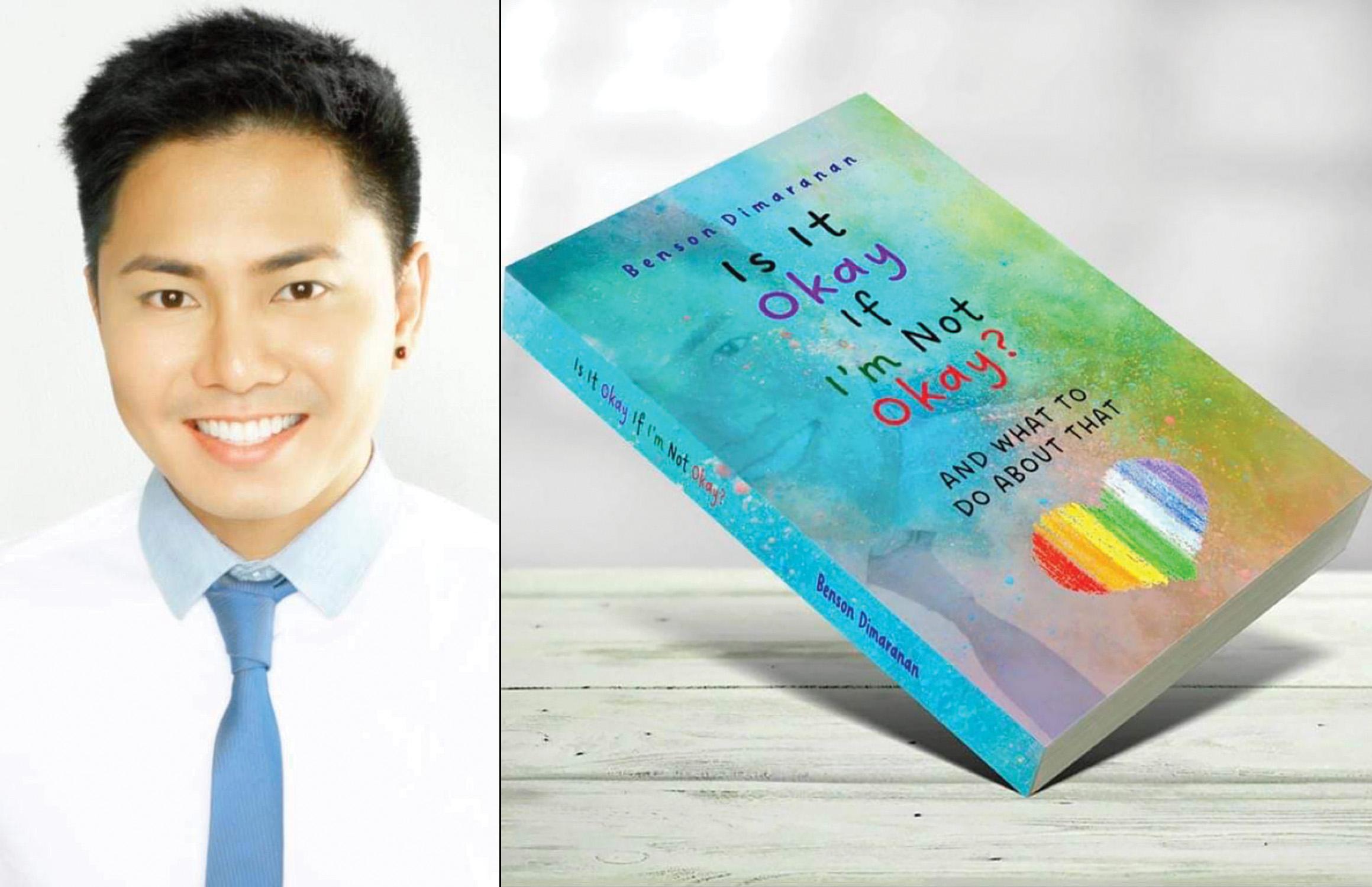 Oftentimes in the Filipino American community, there are conversations that are not had, specifically regarding emotions and the concept of "not being okay."
In his new book, "Is It Okay if I'm Not Okay? And What to Do About That," Fil-Am author Benson Dimaranan explores this significant concept, additionally acting as a form of guidance and encouragement for readers.
Dimaranan opens the book with an introduction that feels very personal, even introducing himself in order to relate with the audience through his own experiences. These experiences brought him to author this book as it is something he wishes he had growing up. He additionally outlines the purpose of this book, which is to encourage the readers, no matter who they are or where they may come from.
The book feels vastly different from works that are written for the same purpose as throughout, Dimaranan feels to be having a direct conversation with readers. This helped emphasize how he wanted the book to provide guidance for the audience.
Instead of having a strict guide to follow, Dimaranan encourages readers to take what they read in his book, even if it is only specific parts, to get a better sense of who they are.
Though, when the book is read in order, it flows well, allowing for readers to connect each specific part to their own experiences and relationships in their lives. When thinking about one's emotions, there is usually a sense of self, however, Dimaranan emphasizes how this perception of self can be connected completely to those that surround us.
One chapter of the book focuses primarily on family dynamics, specifically parental and sibling relationships. Dimaranan points out how these relationships, or even lack of, can shape our identity, perception of who we are, and also outside relationships, such as friendships or romance. This specific part of the book really spoke to me due to how in-depth Dimaranan went into explaining several types of dynamics, which I have seen in my own life as well as outside of it.
Throughout the book, Dimaranan often also provided definitions for words that one would already know the definition for, such as "family." However, this simple definition was something he ended up breaking down throughout the chapter in which it was placed. The audience can see how complex a definition can be, just as the emotions and experiences that one may have throughout their life.
The book also was astounding in how it was able to break down the layers of one's identity, whether that be gender, sexuality, or simply one's perception of who they are, both physical and emotional. Dimaranan makes what seem like complex ideas easy to comprehend, such as how our sense of self connects deeply to our environment and those around us.
Dimaranan did not, however, only limit his guidance to his own words and thoughts, he also provided direct resources and contacts for readers to turn to if they need additional or direct help.
While, again, there is no specific order in how you are to read the book, each separate part feels to be a piece of a puzzle that Dimaranan has you solving, where the complete work is an understanding of who you are or even steppingstones to figuring out your self-identity. Dimaranan highly encourages readers to take his guidance not as something to take and immediately apply to their lives but at their own pace.
The majority of the topics he talked about emphasize the different boundaries, especially emotionally, when it comes to Filipino family dynamics and how Filipino generations have grown up, especially in recent times. These topics are not traditionally brought up at the dinner table or family gatherings, but Dimaranan is not afraid to completely bring them out in the open.
While you may not need the book or find yourself in a moment of self-exploration, this book is definitely one that should be given a chance. You should be given a chance as well to experience the self-exploration that Dimaranan provides throughout his work. It is also a piece that is a step towards breaking the barriers and boundaries we have so comfortably kept within the Filipino community.
The digital and print versions of the book can be ordered on Amazon through this link: https://www.amazon.com/OKAY-IM-NOT-WHAT-ABOUT/dp/B0C1JJVBGY.