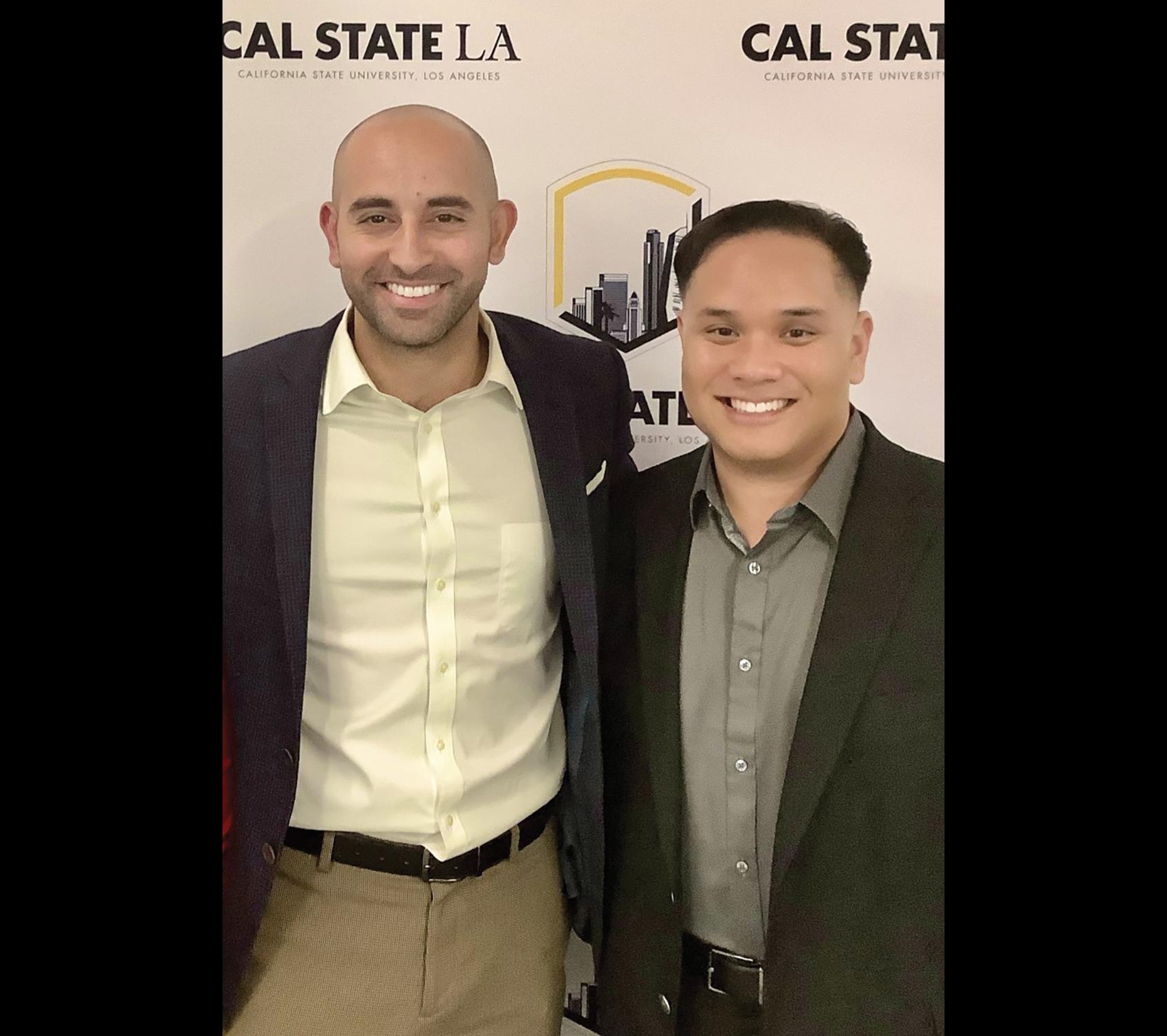 ON Wednesday, May 10th, University of California, Los Angeles (UCLA) Filipino Alumnus and Associate Professor Bobby Rimas of the American Legal Systems course at California State University, Los Angeles' Downtown L.A. campus had a lecture regarding the importance of subpoenas and what should be done to ensure subpoena compliance.  Additionally, Mr. Rimas indicated that subpoenas allow for parties to learn about information or evidence that may be used for their cases.  Mr. Rimas then introduced guest speaker Andrew Beshai, an Associate Attorney at Larson LLP.  Mr. Beshai spoke about the difference between civil and criminal subpoenas, how subpoenas can request for court appearance, document productions or both.  Furthermore, civil subpoenas can be issued by any lawyer but not a prosecutor.  Mr. Beshai also discussed the United States 5th Amendment Constitutional right not to self-incriminate and more.
Prior to his role as a federal prosecutor, Mr. Beshai was a trial attorney with the United States Department of Justice (DOJ), Civil Rights Division where he investigated and litigated discrimination cases against state and local entities in Mississippi, Alabama, Tennessee, Louisiana, and Colorado.  As a trial lawyer with the DOJ Civil Rights Division, Mr. Beshai also worked on complex matters, including taking depositions, developing discovery strategy, and arguing motions.  He graduated valedictorian from Loyola Law School, where he served for two years as an adjunct professor teaching legal drafting.  Professor Rimas indicated that Mr. Beshai's presentation was "…very informative and gave students a clear picture as to the significance of subpoenas and what they should consider doing when assisting their legal teams with such matters."
In addition to being an Associate Professor, Bobby Rimas is a Paralegal at the Larson LLP law firm and an Adjunct Faculty Member at the University of La Verne.  He is also the Vice Chair of the Special Committee on Diversity, Equity & Inclusion for a Los Angeles-based non-profit organization and a Board Member for the UCLA Lambda Alumni Association.  Mr. Rimas graduated with a Bachelor's degree in History from UCLA and a Master of Legal Studies degree, cum laude, from the University of Arizona James E. Rogers College of Law.  He is the Past Chair/President of the UCLA Pilipino Alumni Association and Past President of the Los Angeles Paralegal Association.