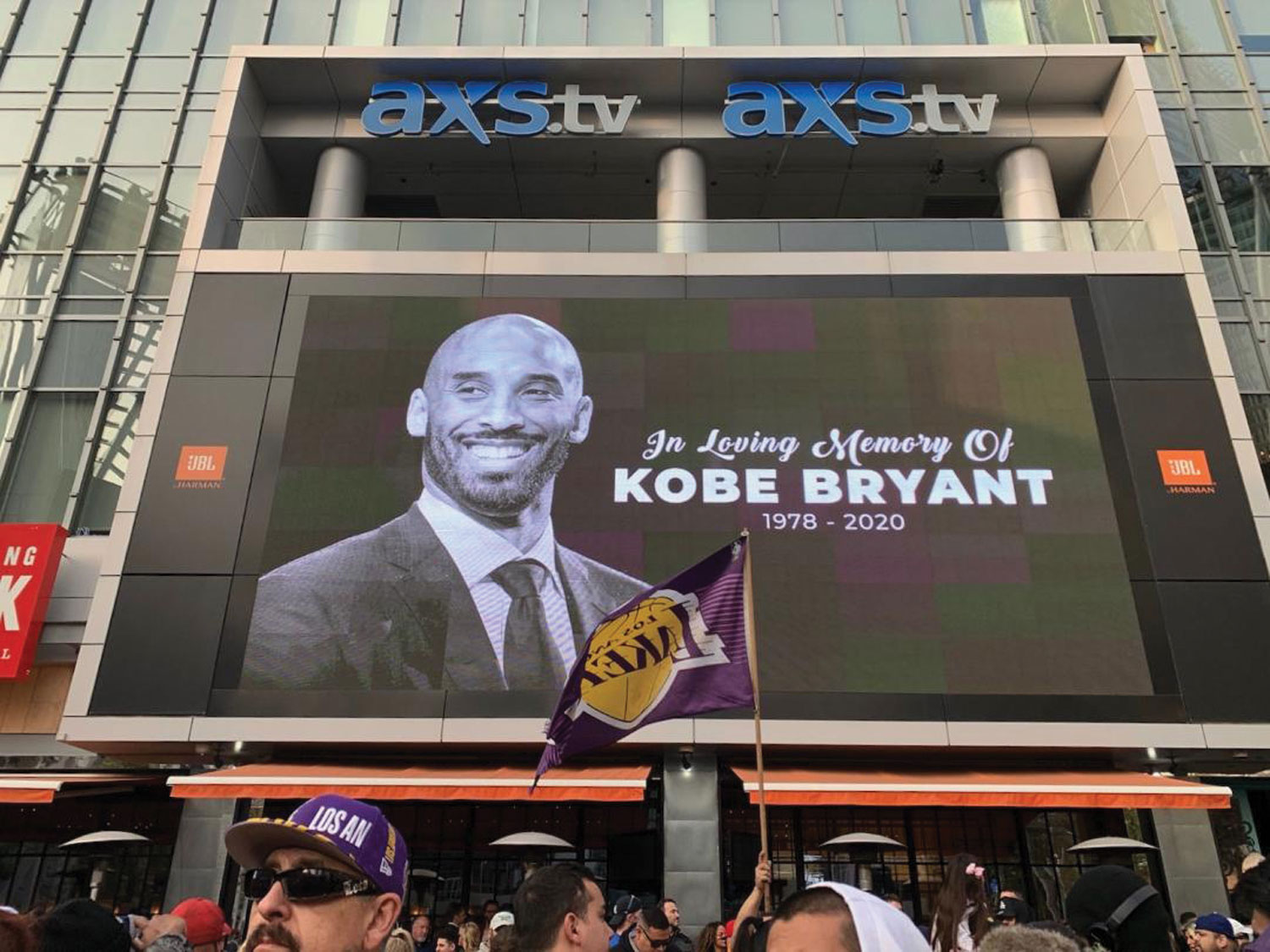 Filipino-Americans recall the Black Mamba and what made him a standout superstar, philanthropist and ally
The air in Los Angeles was still on Sunday, January 26.
TMZ first broke the news of Kobe Bryant being killed in a helicopter crash near Calabasas, California, and nobody wanted to believe it. When more details were released and it was confirmed eight other passengers had died including Bryant's 13-year-old daughter Gianna "Gigi" Bryant, the world seemed to stop. 
Sunday brought forth worldwide shock and confusion. Los Angeles was a city in disbelief: distraught fans flocked to the Staples Center to cope, many hoisted up Lakers flags on their cars, and crying together on the street were strangers finding meaning in what just happened.
Slowly, the realization is settling in for fans everywhere that the 41-year-old beloved NBA MVP, lifetime Los Angeles Laker, and dedicated philanthropist had tragically passed away. 
A collective sadness washed over the entire Southland and the global community of Bryant fans, leaving a deep, emotional wound that will surely take a long while to heal.
For Los Angeles, the 20-year lifelong Laker was even more than a luminary who broke records and directly inspired young athletes; he was a part of our families.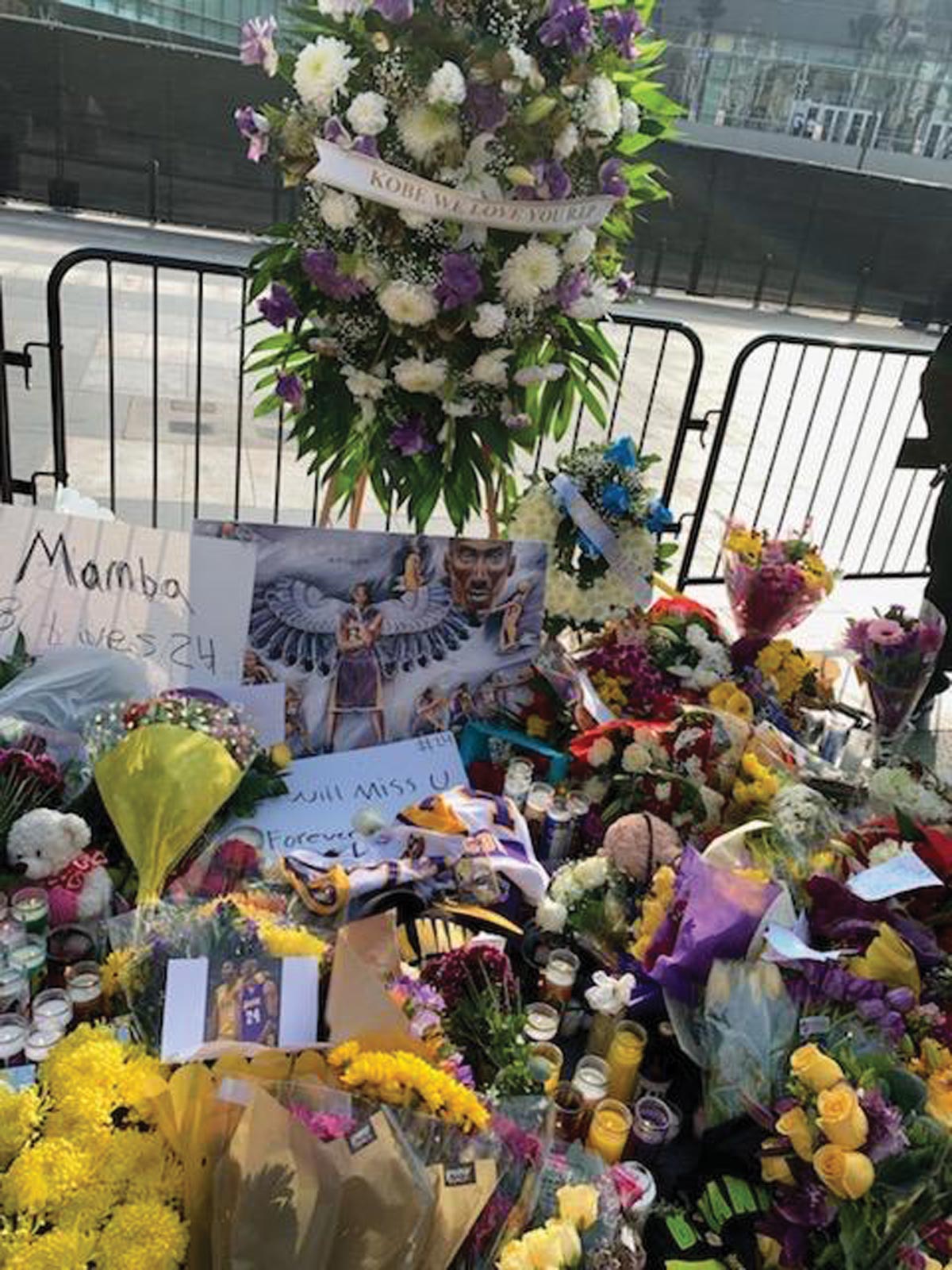 "The Lakers were everything to him, and LA was everything to him. He really loved LA and his name will always, always be synonymous to the Lakers and to LA," said Filipina American media personality Jen Braff in a phone interview with the Asian Journal. She was the nanny and personal assistant to the celebrated late owner of the Lakers Jerry Buss for 25 years.
"His passing is a lot for everyone, and he was a part of all our families," Braff who spent a lot of time in close proximity to the team during Bryant's heyday. "We watched him grow, we felt his pain and we lived it along with him. I don't think other parts of the country understand this grieving we have for Kobe. He wasn't just this basketball player to us."
Braff added, "He was someone who was in our home. That's why people are grieving so deeply because he was really a part of our tradition and our culture. He was family."
She first met Bryant when he was a 17-year-old rookie who wasn't even playing on the team yet. From that moment she knew he was different. Throughout his career she had a pedestrian view of Bryant's famous Mamba Mentality, seeing him hone his craft with laser-focus, play through injuries and remain steadfast and committed to winning championships.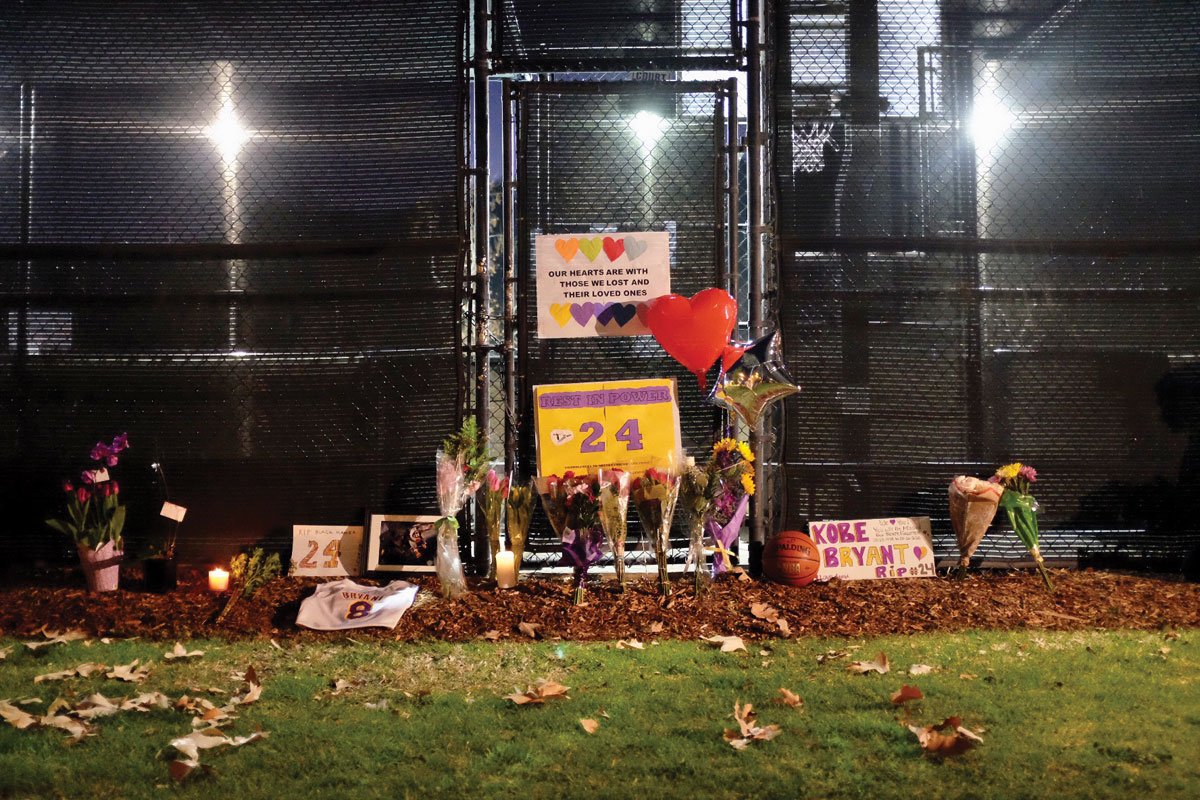 "Growth isn't even a big enough word. He just soared," Braff shared. "He had that kind of presence that you could feel, even as a teenager. When he walked into the room, you could feel it. And to watch him mature and seeing his talent just blossom right in front of your eyes."
A beacon of hope for Filipinos
Basketball is the most popular sport in the Philippines, stemming from a deeply-ingrained adoration borne from the days of Kareem Abdul-Jabbar, Larry Bird and Julius "Dr. J" Irving. But no other athlete has made a greater impact than Kobe Bryant.
To much of the international community, Bryant was more than just a fixture on highlight reels, especially among Filipinos. Throughout his 20-year career as a lifelong Laker, he inspired generations of Filipinos through his record-breaking athletic prowess: the countless buzzer-beaters, the 81-point game against the Toronto Raptors the superhuman endurance that allowed him to play through injuries and illnesses.
"I think Kobe represented what we like best about ourselves as Filipinos," LA-based entrepreneur Celeste Perez told the Asian Journal. "He worked hard and you could see it, which is a trait many of us value, especially [for immigrants]. What made him different for us Filipinos in LA was that he was accessible. Our kids could go and meet him, play in his basketball camps, be inspired and see him play up close and in person week after week."
In a heart-rendering Facebook post, Perez also recalled a time when she and her family had run into Bryant at the Universal City Walk in 1996. The then-16-year-old had just been signed to the Lakers and was hanging out by himself, going unrecognized in a crowd for possibly the last time in his life.
Perez wrote that when they approached him and asked if he was Kobe Bryant, "I clearly remember his face lighting up when she asked if he was Kobe Bryant. He motioned for all of us to come over, and so we all did."
The family had run out of film for a photo and didn't have any paper or pens to ask for an autograph, but Perez remembers Bryant greeting "our entire family warmly, answering all of our questions."
According to Perez, after he had declined an offer to have dinner with the family, Bryant "tracked" the family down at Bubba Gump's and gave the family postcards with his signature. He stayed with Perez's family who "promised we'd watch every one of his games as a Laker."
"Kobe inspired so many of us, in my family and in this town. From him we learned to never be afraid to be the best, to demand excellence from yourself and those around you, and to commit yourself to your craft, your family, whatever it is you choose to create," Perez wrote.
It seemed that Bryant transcended the traditional bounds of athletic stardom and became the champion for hard work, humility, and community for Filipinos everywhere.
Brian Valdez, who lives in the San Gabriel Valley, has been a diehard Lakers fan for more than 20 years, taking his wife and kids to meet players, including the Black Mamba himself.
Valdez is a proud collector of Lakers memorabilia and, like so many Filipino who became fans in the Magic Johnson/Kareem Abdul-Jabbar era, said that Bryant solidified his love for the Lakers.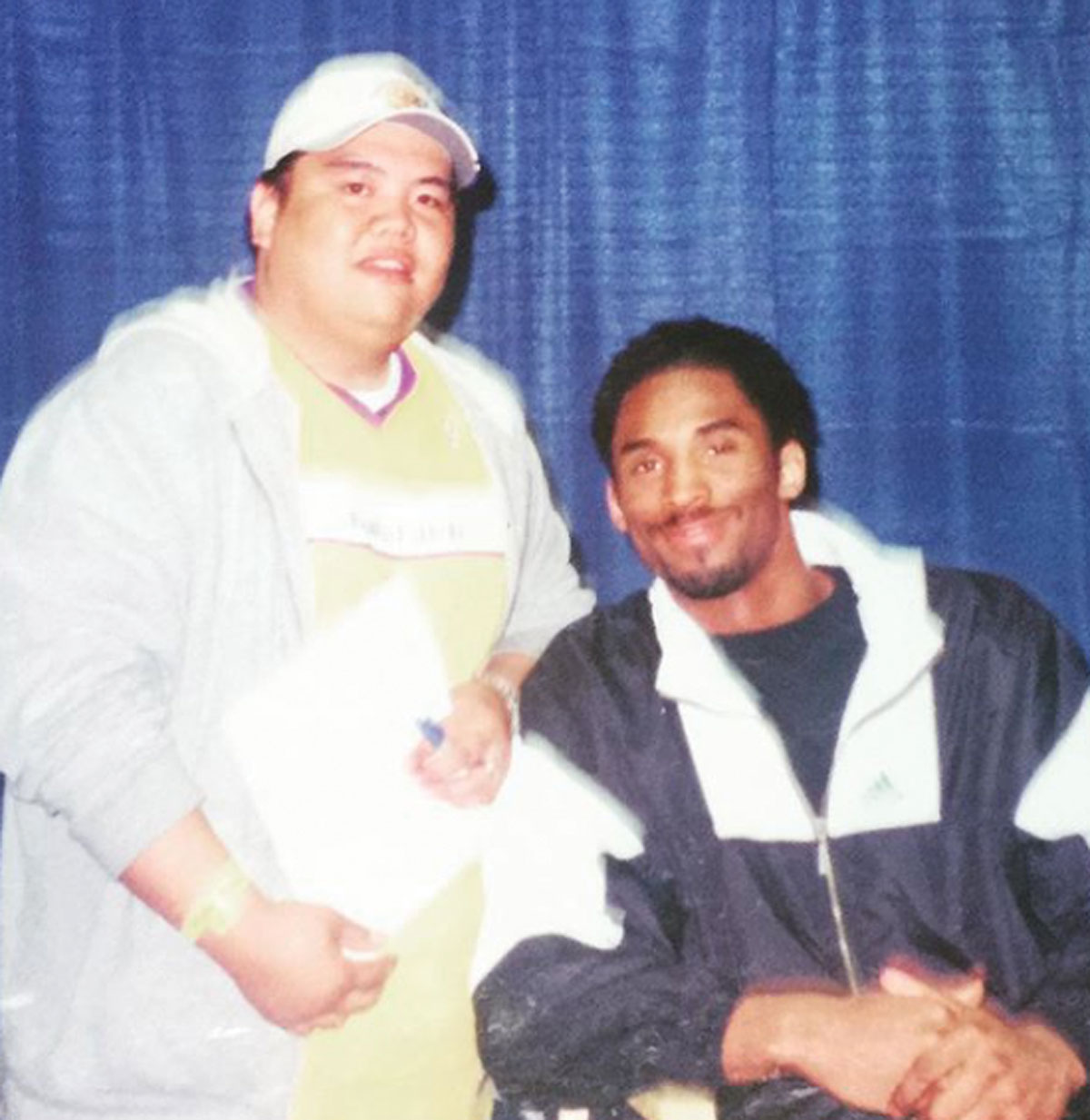 "I never really felt that I looked up to him in the beginning. He was younger and in typical Asian fashion you don't really look up to people who are younger, but that quickly changed as the years of following him went by," Valdez shared with the Asian Journal.
"I noticed a young man perfecting his craft, dedicating his life to his craft and although no one is perfect this guy came close to it on the court. I learned to be passionate and give it my all in everything I do, no half-ass actions. Either you do it 150% or you don't do it at all," Valdez added, remarking that, to him, Bryant was an "icon who went through life chasing perfection while living in an imperfect world."
As a player during the offseason, Bryant began embarking on a yearly Asia tour where he would host speaking events and host basketball workshops in which he would teach young aspiring ballers the fundamentals of the game.
The Philippines, a country in which basketball is embedded in the national identity, fell in love with Bryant in a big way. Bryant first visited the Philippines in 1998, but when he first began his Asia tour in the 2000s, he made it a point to revisit the country several times, which he had so warmly welcomed him and canonized him as a national hero.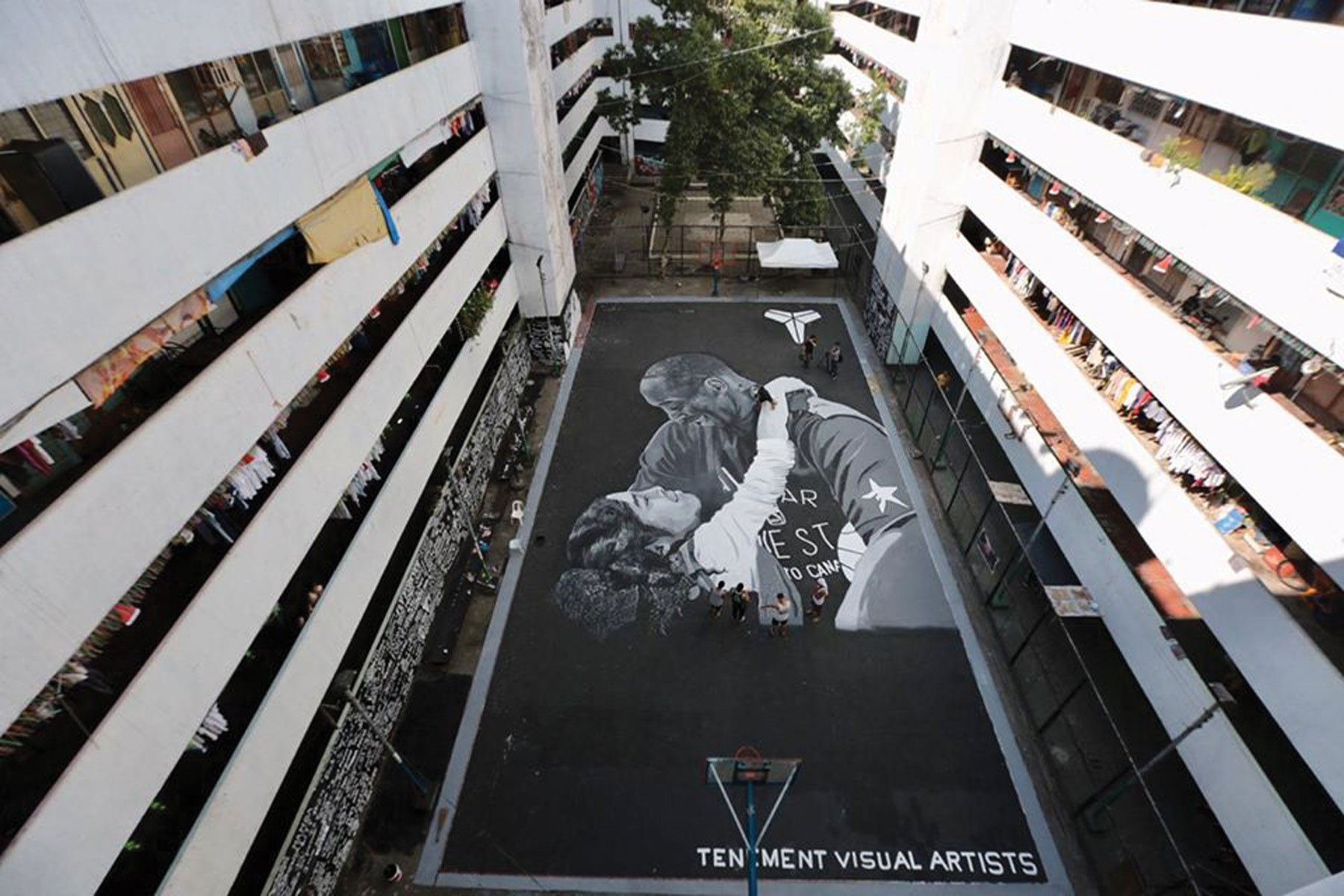 The news of Bryant's passing cast a shadow over the Philippines. In the 24 hours after his passing artists, fans and other residents came together to paint an on-court mural of the NBA legend and his daughter in The Tenement residential complex in Taguig.
On the day of Bryant's passing, Valenzuela City in Metro Manila had inaugurated the "House of Kobe" a community center with a basketball court adorned with murals and photographs of the Laker.
"I can't understand it. Just 12 hours' gap from ribbon cutting and hearing the news," said Congressman Eric Martinez of Valenzuela City who was behind the construction of the House of Kobe. "Everyone has been fighting back tears today."
Actress and singer Jules Aurora met Bryant when she sang the national anthem at a U.S. Women's Soccer game last summer. On Instagram, she shared a video of her greeting Bryant on the field and reminisced on the impact Bryant had on the world
"My heart is still so heavy just thinking about the families that lost their loved ones yesterday," Aurora wrote. "Tragedies like this remind us that tomorrow is never promised and to make the most of the precious time we have in this life. It is truly mind-blowing to see the powerful impact #Kobe has made on so many people…through his career, his mindset, his dedication to his family, and the messages he spreads."
Giving back
Perhaps one of the most prolific things about Kobe Bryant was his dedication to sharing his knowledge. As he grew into a team leader and began mentoring younger guys on his team, he became a teacher, a sensei on the paint.
That manifested itself into youth basketball camps, speaking events, and workshops teaching the fundamentals.
On the day of his death, he was en route to his Mamba Sports Academy in Thousand Oaks, California, a large facility for athletes of all ages and genders to hone their athletic performance through physical and mental training.
But as a philanthropist, Bryant also found it important to teach aspiring athletes who come from disenfranchised communities, including the Filipinos.
Filipina-American handbag designer and philanthropist Gina Alexander developed a close working relationship with Bryant and his wife Vanessa through the Kobe and Vanessa Bryant Family Foundation (KVBFF).
Bryant's team had reached out to Alexander after seeing her designs in People Magazine and asked her to create bags for his eldest daughter, Natalia. A philanthropist herself who works with underserved kids in the Philippines, Alexander asked Bryant if she could bring some kids to his basketball academy.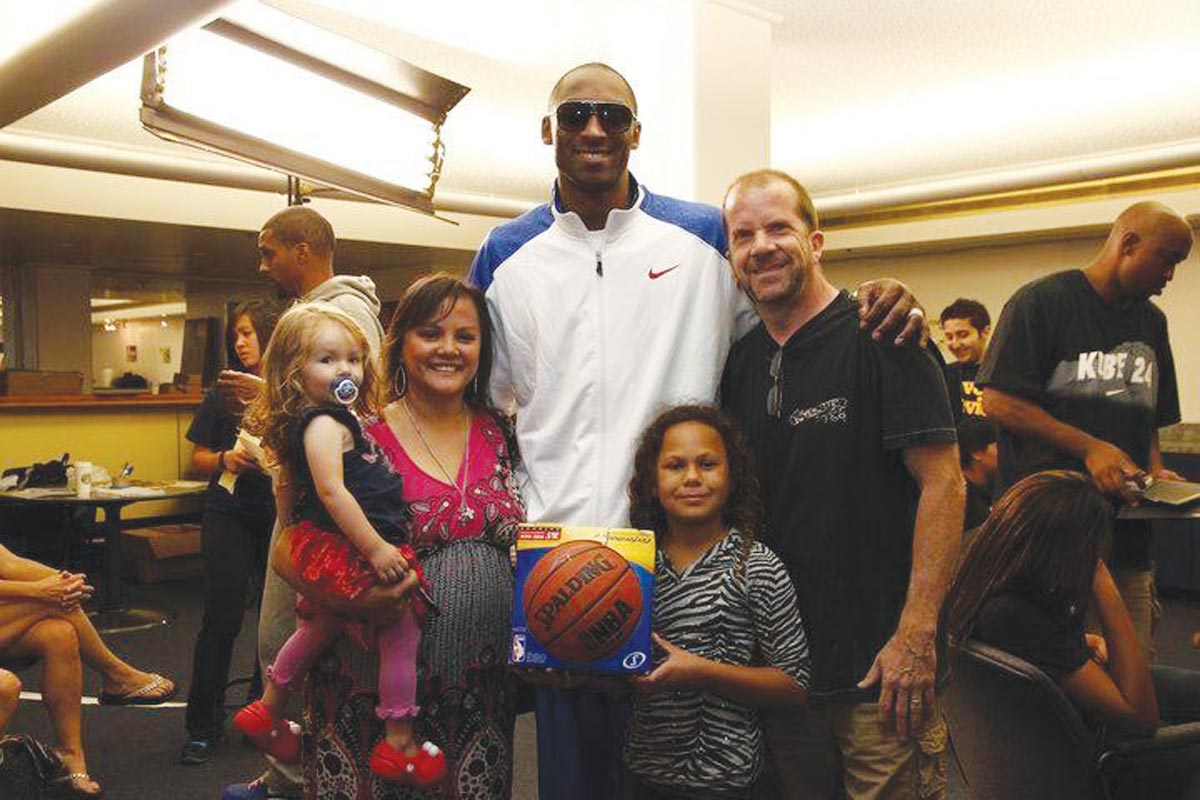 Bryant told Alexander that that was something he had been planning to do, and Alexander was able to bring a group of lucky youngsters to meet and train with the Black Mamba himself. 
"You have this global icon whom so many people try to get near, and here he is treating all these kids like his own," Alexander shared with the Asian Journal. "It really showed me a lot about his character and just know how much he loves kids and giving what he can to kids."
There was one moment in particular during the camp when a 9-year-old Filipino boy named Vincent, who had never been out of the Philippines, began crying hysterically. Unsure of what to do, the other kids and staff tried consoling the young boy.
"It was like serendipity; Kobe and Vanessa walk in and they tell Vincent, 'It's going to be okay. You're family to us now. We love you. I know you miss your mom but just know you have family now here,'" Alexander recounted.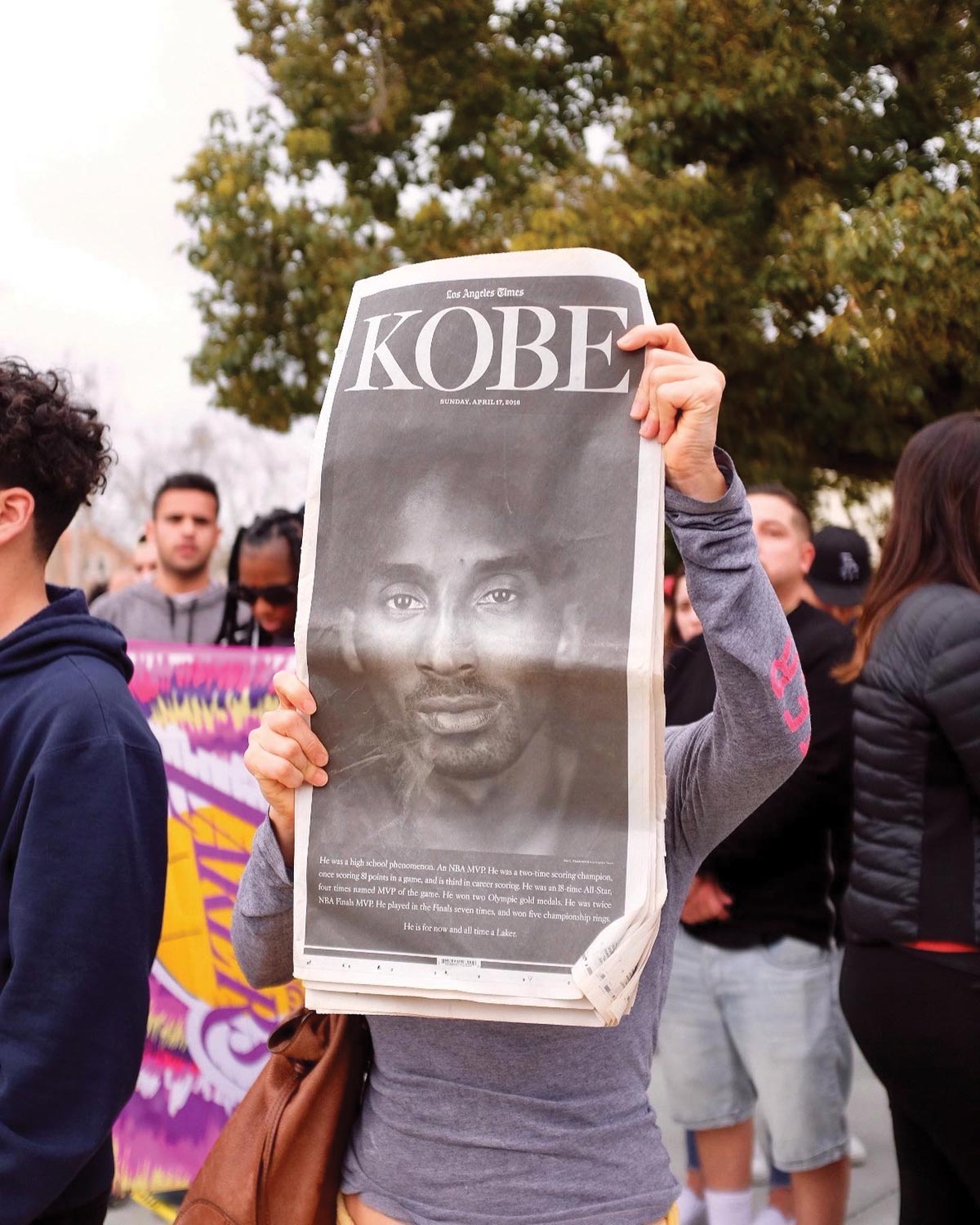 And this kind of solidarity for athletes — of all skill levels, ages, and genders — was the foundation of Bryant's post-retirement second act, imparting pearls of wisdom to future basketball players as well as female athletes, not the least of which include his very own daughter, Gianna.
After retiring in 2016, Bryant began coaching the MAMBAs, Gianna's Amateur Athletic Union (AAU) team of middle schoolers, a move that confused a lot of fans, remarked Filipina American policy expert and lifelong Lakers fan Stephanie Uy, who considered Bryant's devotion to women's professional sports as one of his most admirable traits.
"People maybe thought he should do something that they considered greater, like why wouldn't he put his helm to use for some greater caliber of sport?" Uy said. "But I think by focusing on his daughter's team and middle school women's basketball, he was saying, 'Hey, women's sports matters, too. They deserve equity and respect and visibility.'"
In the last few years of his life, Bryant uplifted the world of women's sports, whether it was taking his family to see the U.S. Women's Soccer team win the World Cup in 2019, regularly attending WNBA games, mentoring female college basketball players and celebrating women dominating the world of professional sports like tennis players Naomi Osaka and Serena Williams.
"He put the WNBA on the map more than any other professional athlete," Uy shared. "He shone a spotlight on women's sports, and I think it was because he was a father of four daughters. He saw the potential in Gigi and wanted her to know that she could join the WNBA and play college ball, that this was a career path that women can successfully pursue."