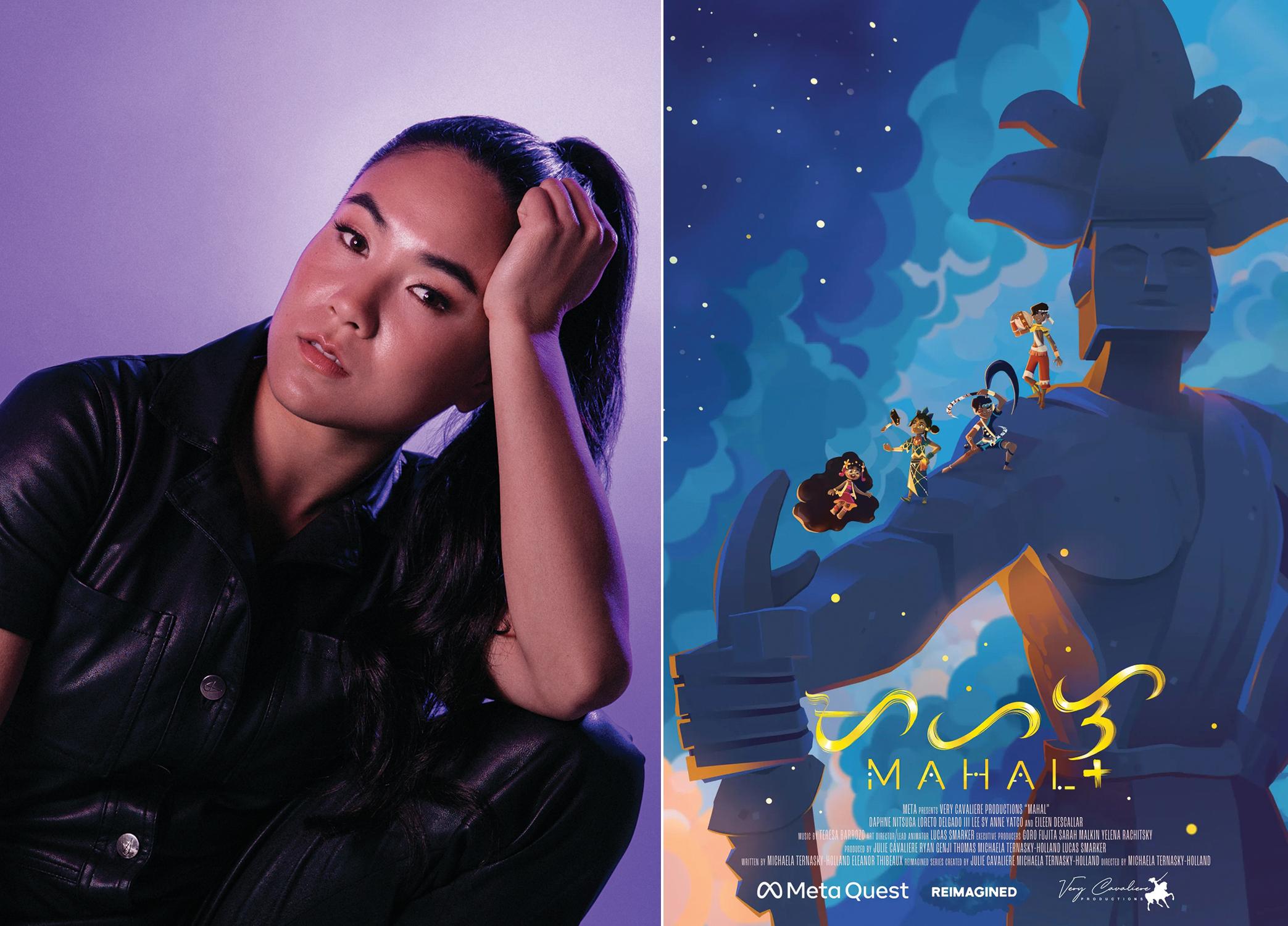 Michaela Ternasky-Holland: A journey of love, grief, and immersive storytelling
In a world where storytelling takes on new dimensions through emerging technologies, Filipino American director and producer Michaela Ternasky-Holland stands at the forefront of innovation. Her latest creation, "Mahal," a captivating immersive film, premiered at the Tribeca Film Festival this year, leaving audiences in awe.
With its roots in her personal journey of grief and love, "Mahal" is a heartfelt tribute to her father and a testament to the power of storytelling as a means of healing.
For Michaela, the motivation to create "Mahal" as a love letter to her father and a platform to confront her grief journey was deeply personal. Originally conceptualized as a story about compromise, Michaela realized that she needed to share her experience of loss and her lifelong journey with grief.
"When I originally created an outline for Reimagined Volume II: Mahal II, it was a story about compromise," she told the Asian Journal. "My producer and executive producer at Meta felt that the script needed more depth and clarity, and so I dug deep and realized it was time to share about my loss and life-long journey with grief."
Michaela is an Emmy and Webby award-winning filmmaker who specializes in creating socially impactful stories using immersive and interactive technology. She is also an XR/metaverse creator, consultant, and speaker. (XR (Extended Reality) is an umbrella term for digital reality technology that works in tandem with physical reality, which includes virtual reality (VR), augmented reality (AR), and the metaverse.)
Translating personal grief into a film that resonates with others experiencing loss was a complex process for the young director. Collaborating with the project's producer, Julie Cavaliere, and co-writer, Eleanor Thibeaux, they worked together to clarify how each deity in the film processes their grief. By infusing her own experiences into the later drafts of the script, Michaela ensured that the characters' personal connections reflected the universal emotions of grief.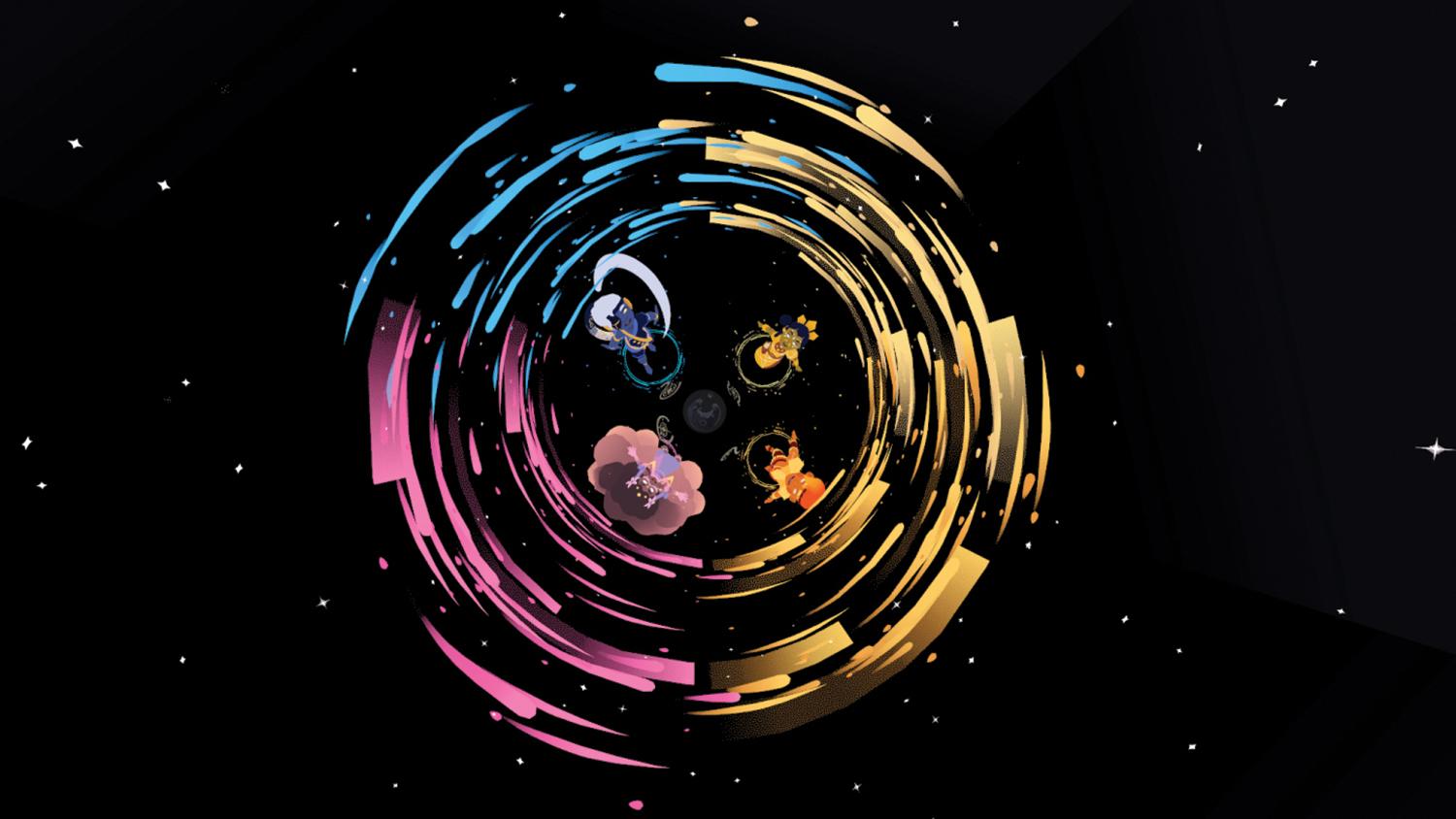 She shared, "I think the main piece that the team and I worked to unlock was to make sure none of the deity characters felt like an antagonist. Rather, we wanted to be sure that the audience could empathize with all of the characters despite the conflict, destruction, and chaos that unfolds."
In the story, grief is not a singular idea. Sun god Apolaki masks his denial by struggling to keep a level of normalcy and routine in his family, but moon goddess Mayari holds anger and resentment that smothers her will to carry on her familial legacy. Star goddess Tala disconnects and numbs herself by intensely focusing on her creative outlet, while powerless youngest sister Hanan forgets how to voice her own needs to support her family.
"Only when a shroud of darkness covers the earth, do the siblings learn how to forgo their pride and stubbornness to begin the vulnerable phase of accepting their loss," Michaela explained. "Ultimately, Mahal asks the question of what would happen in our world if we allowed ourselves and others to express depression, numbness, guilt, anger, and loneliness outside of the construct of time and space. Would our actions outweigh those consequences? Can healing even begin until our raw pain is truly seen and heard by our chosen family?"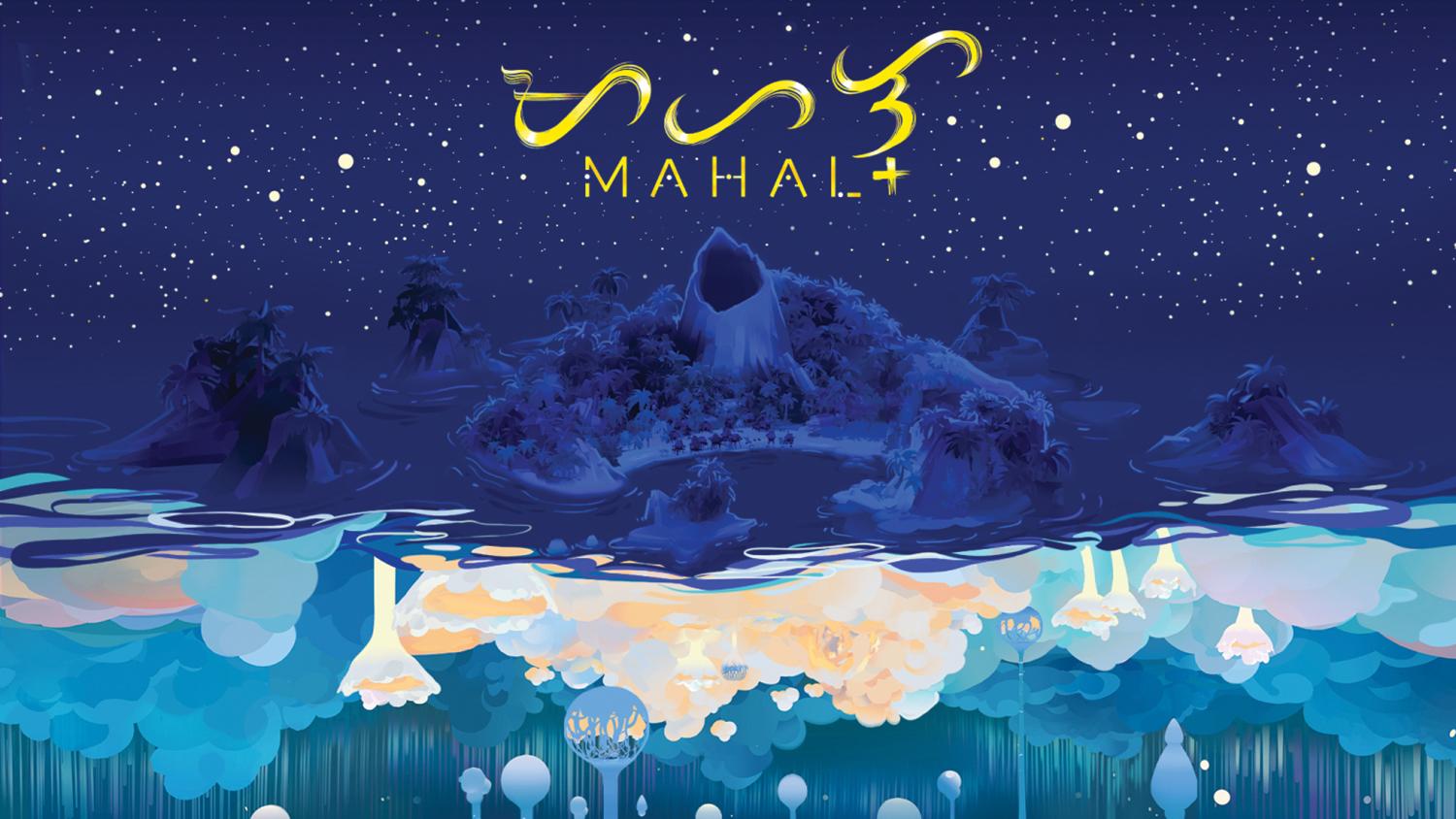 The title "Mahal" itself holds great significance, derived from the Tagalog word for love. However, it also takes on the meaning of "costly" or "expensive."
"Reimagined Volume II: Mahal" tells a story of how love comes at a cost. It revolves around four grieving siblings who, after losing their father, must confront their emotional isolation to save the world from the peril caused by their pain.
Capturing the essence of grief and healing in an immersive film format presented its own challenges. Michaela wanted to ensure that the audience felt a deep connection to the grieving deity characters throughout the experience.
Navigating camera movements and edits to create seamless transitions without causing discomfort or disorientation was paramount. With the expertise of lead animator Lucas Smarker, the team tirelessly tested different techniques to achieve the desired effect.
"Grief and loss is an emotion that a lot of diverse audiences have had personal experience with," she said. "My hope is that these diverse audiences can feel connected to these characters, to this theme, to this world in some way shape, or form, and I hope they feel empowered to see themselves as both powerful humans as well as imperfect gods and goddesses."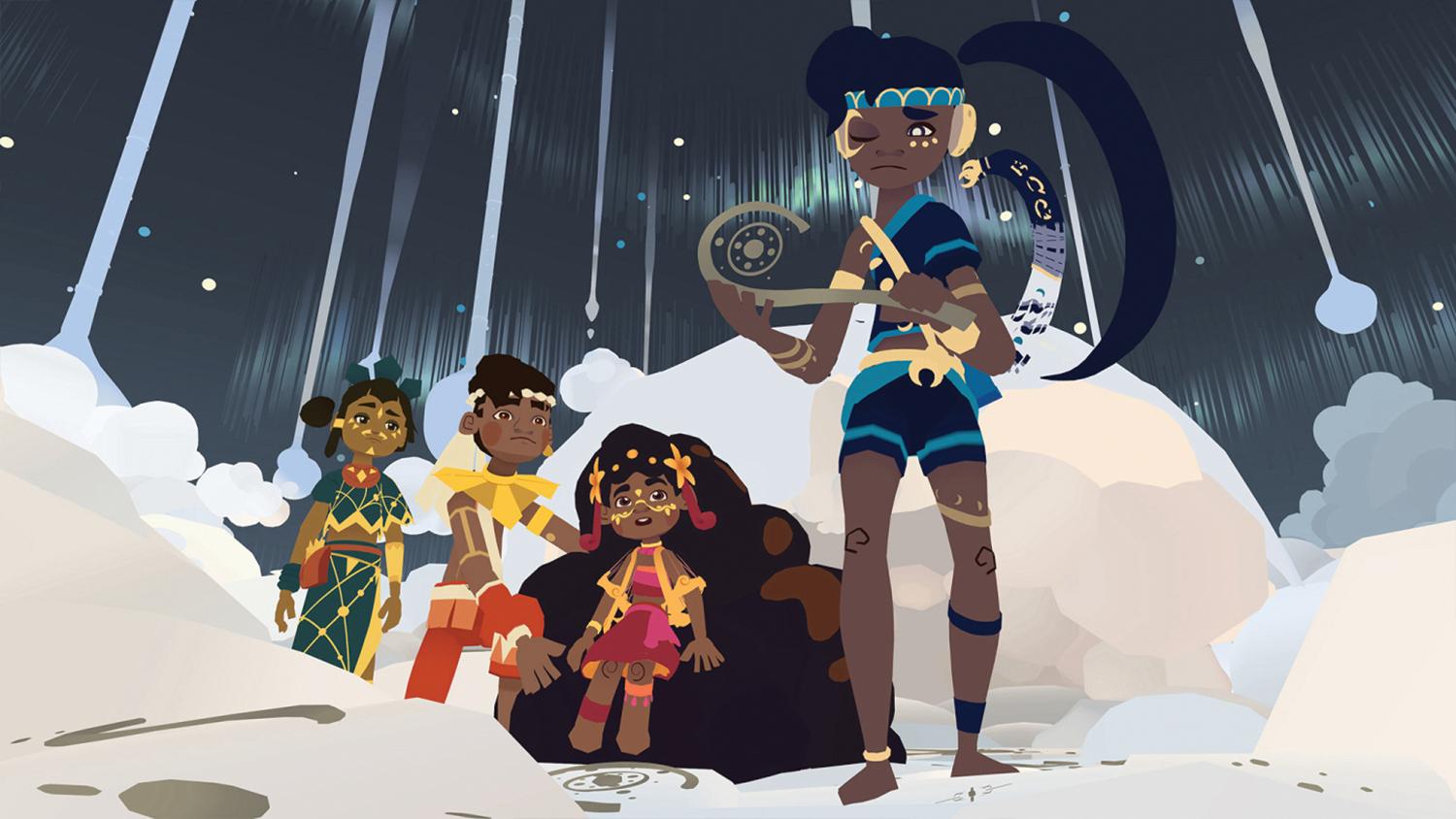 Authentic representation of Filipino and Filipino American experiences was a priority in the casting process. Working with SIDE LA, Michaela and her team reached out to the community, encouraging individuals with Filipino and Filipino American backgrounds to audition. The response was remarkable, resulting in an incredible cast that reflected the project's authentic portrayal of Filipino culture.
With "Mahal," Michaela aspires to offer solace and connection to audiences, particularly those who have experienced loss. She humbly acknowledges that the audience's interpretation and takeaways are beyond her control.
"My mentor, Jacob Rosenberg, shared with me that once you create a film, you have to let the audience have it," she shared. "It essentially means that you have to allow the audience to take what they want without you having any expectations."
Michaela's work has been featured in TIME, Forbes, The Guardian, Cannes Film Festival, Sundance Film Festival, Tribeca Film Festival, The New York Public Library, The Nobel Peace Center, United Nations New York, and United Nations Vienna.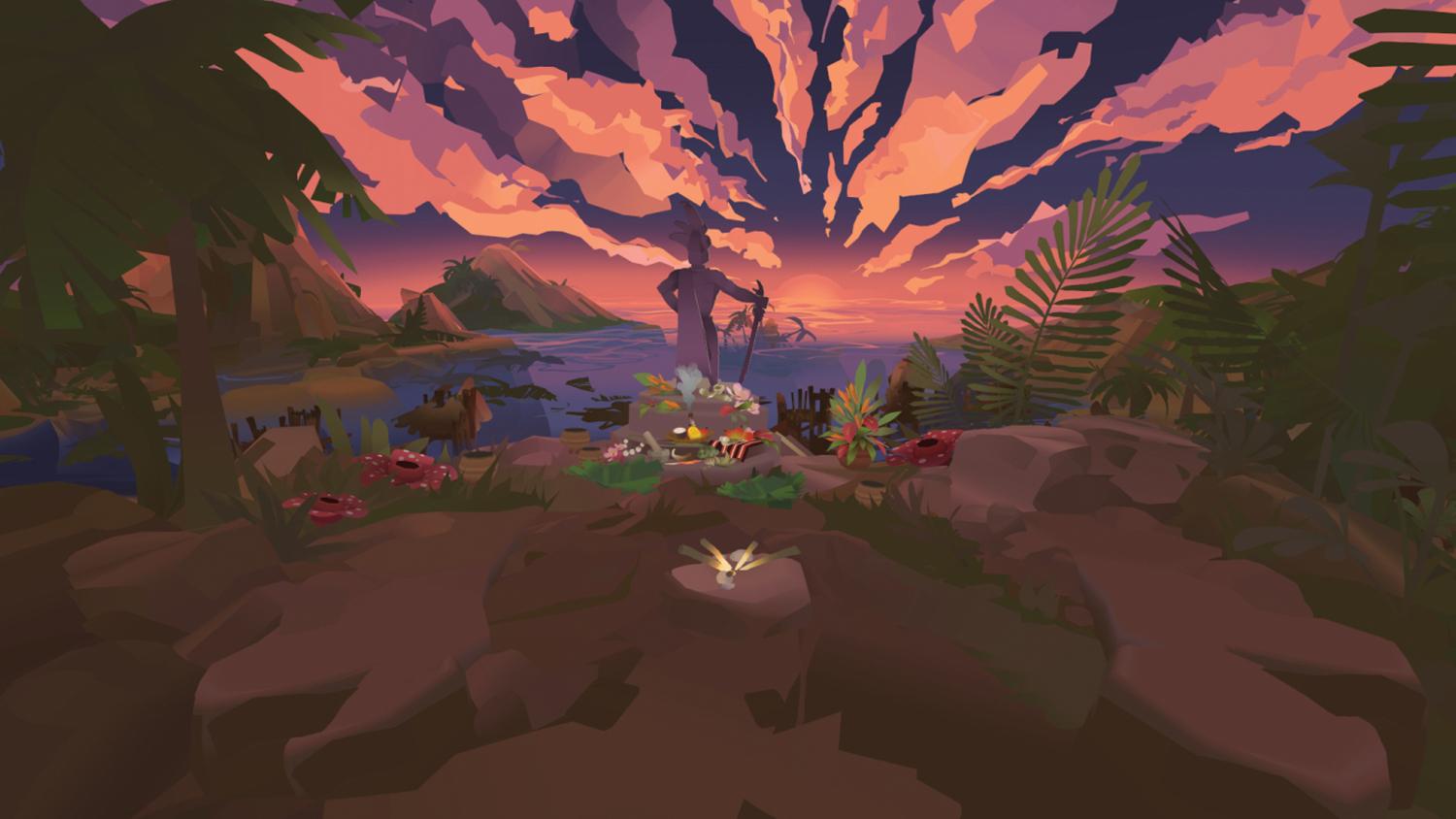 She hopes Mahal would help contribute to the larger conversation around grief, healing, and the power of storytelling. By exploring the complexities of grief through the deities in the film, she hopes to encourage viewers to express and confront their own emotions.
Moving forward, Michaela plans to further explore themes of identity, healing, and representation in her upcoming projects.
"I would love to see how we can continue to create stories within the world of Mahal, whether it is spinning this off as an animated series or a full-length feature film," she revealed. "For me, I also want to continue to work in spaces, mediums, and projects that uplift diverse voices and culturally and/or politically relevant themes and topics."