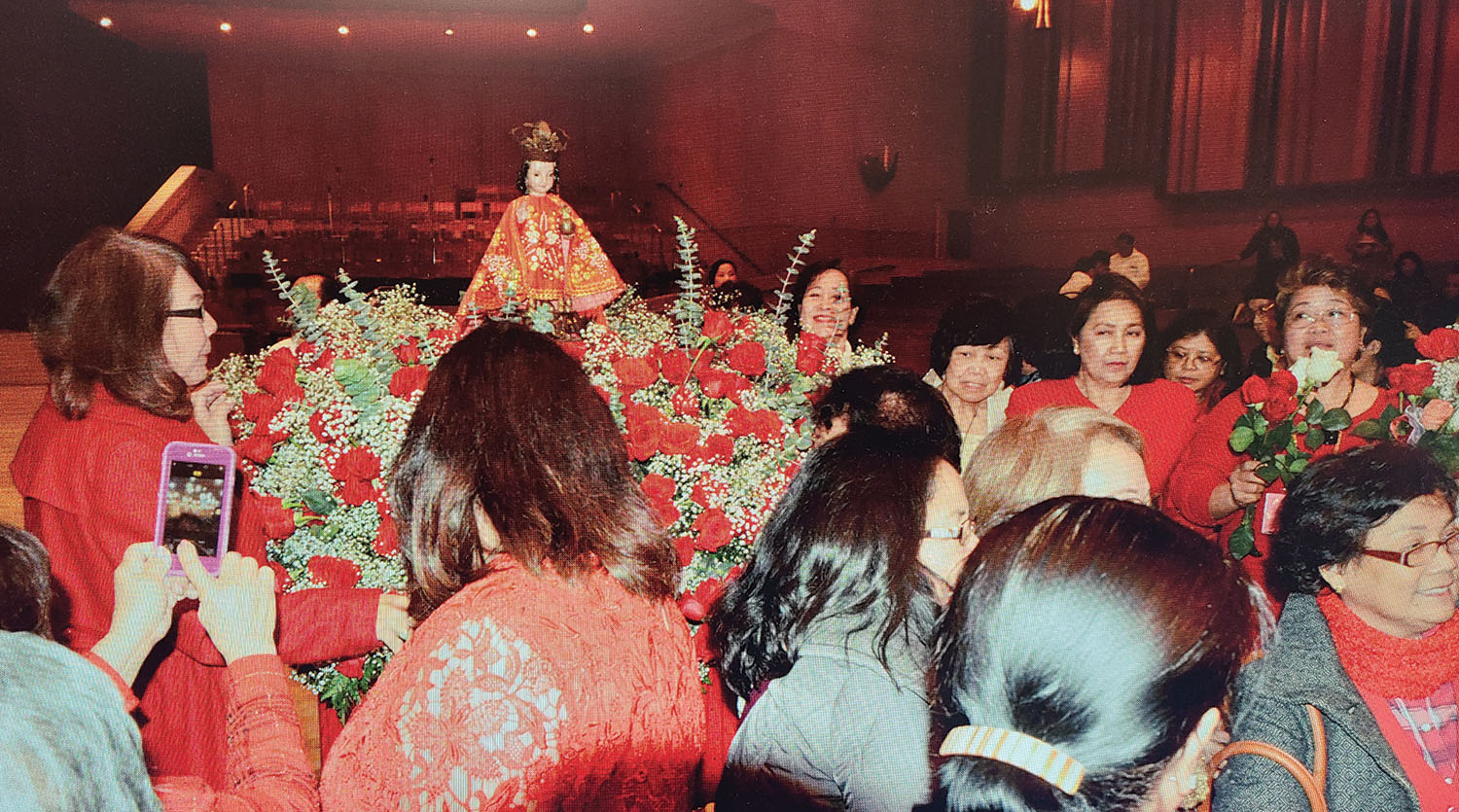 An archdiocesan celebration
ON Sunday, January 16th, 2022, the Cathedral of Our Lady of the Angels (555 W. Temple Street, Los Angles) will celebrate 500 years of Philippine Christianity and 35th Anniversary of the Feast of Santo Nino. This year's theme is" Gifted To Give."
Fr. Rodel Balagtas, Pastor of Incarnation Church in Glendale and Advisor of the Archdiocese of Los Angeles Filipino commented: "The theme itself means living and sharing love and compassion. It is evangelization -by how we relate kindly, living in peace and loving unconditionally." A Eucharistic celebration will be held at 3:30 p.m. to be presided by His Excellency, Archbishop Jose H. Gomez.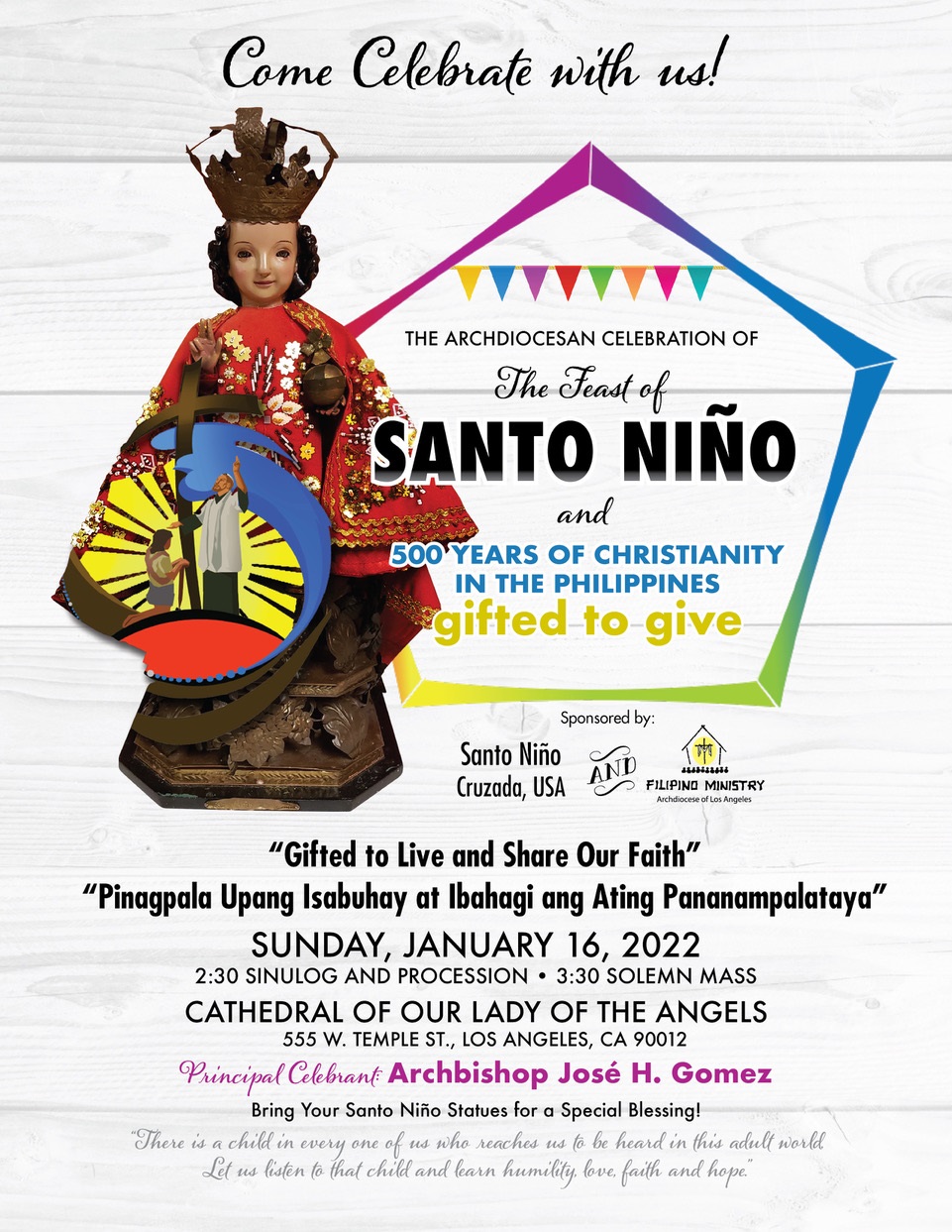 This year's celebration is quite significant in the lives of Filipino Americans.  The Filipino Ministry of the Archdiocese of Los Angeles will collaborate with Santo Nino Cruzada USA to make this event special and memorable for the faithful.  Many prayer groups from various parishes will participate in Pre-liturgy activities which include but not limited to a procession, Sinulog, a ritual dancing to call or hail Senyor Santo Nino, the Christ Jesus.
In the 16th century, the first statue Santo Nino was presented to Queen Juana, wife of King Humabon. She was overjoyed upon seeing the innocent and kind face of Baby Jesus.  She was baptized and embraced Catholicism. The natives were also baptized. Ferdinand Magellan planted the Cross of Christianity on the day baptism occurred in Cebu. To this day, Filipinos from various walks of life bring prayers to the Santo Nino. He is the protector and has power to grant and answer their prayers. Devotions to him are part of every parish's life. Every Filipino home has an image of Santo Nino.  The image is particularly revered by people from Cebu where Spaniards established the first colonial capital. The devotion to Christ Child Jesus has spread beyond that region.
A dinner banquet will follow at Casa Italiana, 1051 N. Broadway, Los Angeles, CA 90012, at 6:30 p.m.  Archbishop Jose H. Gomez will address the Lay leaders in relationship with their commitment to the Filipino faith community especially in the 500 Years of Philippine Christianity commemoration.
For more information, please call:  Romy Esturas at (213) 393-9405; e-mail: [email protected] or Lem Amit (323) 793-5144; e-mail: [email protected].
(Contributed by Jo Solomonson)