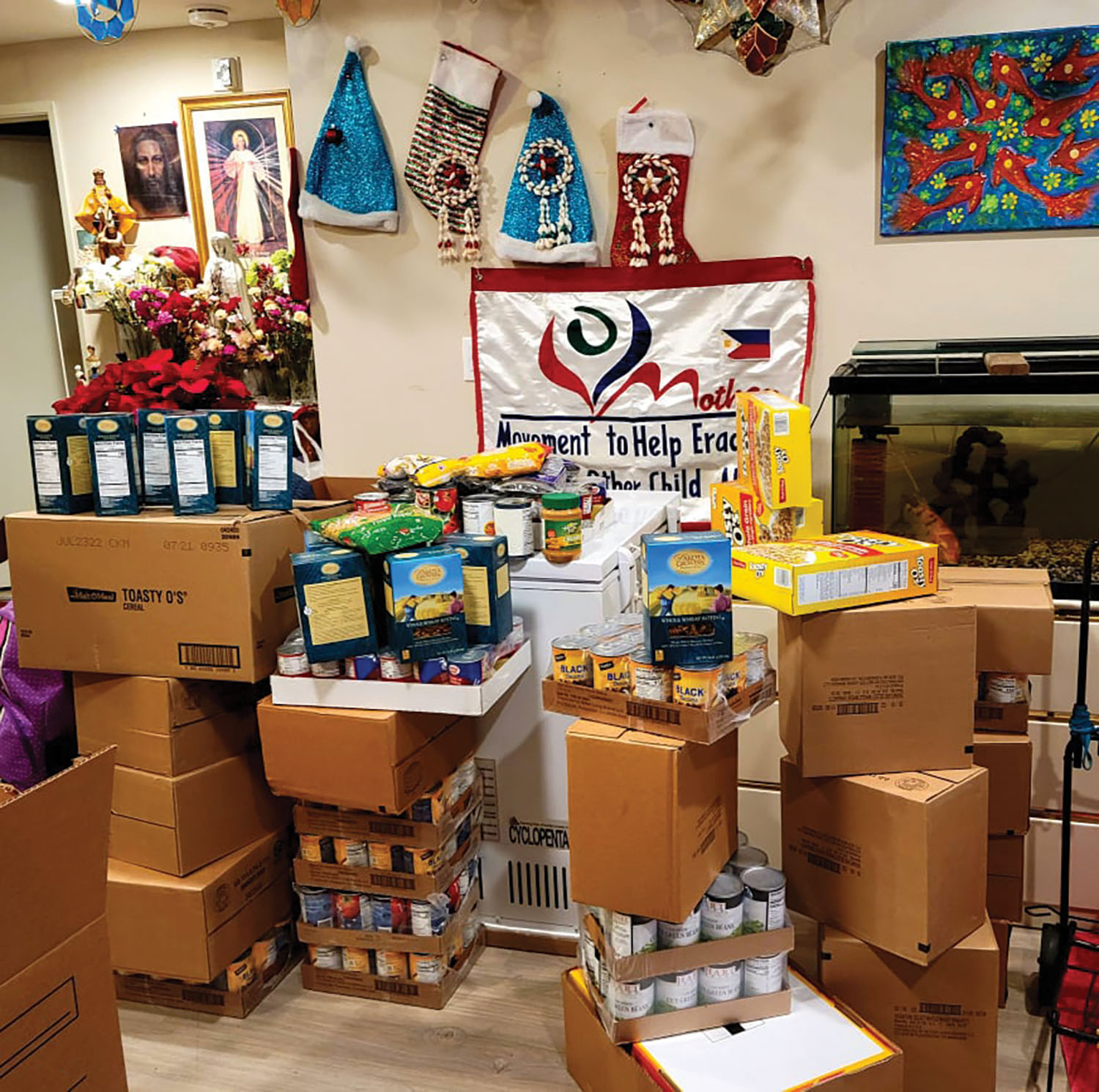 SOME guests and members of the global MOTHER Movement pose for a souvenir photo during the Dec. 20 Christmas fundraising drive to raise money and send relief goods for the organization's members who were impacted by Super Typhoon Odette.
At the height of the typhoon, founder and president of the international group Perla Santos organized the movement's members and in a very short notice together pulled their resources, invited and solicited prizes which were raffled off during the event.

Immediately a grand prize – a  50-inch smart TV with accessories courtesy of LA Progressive Lions Club headed by Bessie Caynan and Lily Tabafunda, President and VP respectively  which was won by Remy Pascual was made available.
The second prize, a home entertainment Magic Sing Karaoke was won by Teresita Abdon; other prizes were an air-fyer; 5 units Bluetooth karaoke mike, wall clocks  and many other small appliances. The group in no time raised  $1,000 and cash as well as the five boxes relief goods will be dispatched to the 20+ members of the MOTHER Movement residing in Negros Occidental whose houses and other properties were severely damaged by the Odette's strong winds.
The committee is comprised of Cres and Rosito Go, Tess Nones, Ancil Suaze, Emmylou Harris and Noel Lao, for the logistics. Santos mentioned in her remarks that this group is an extended family to its members all over the world, and thus, is demonstrating that charity begins at home.