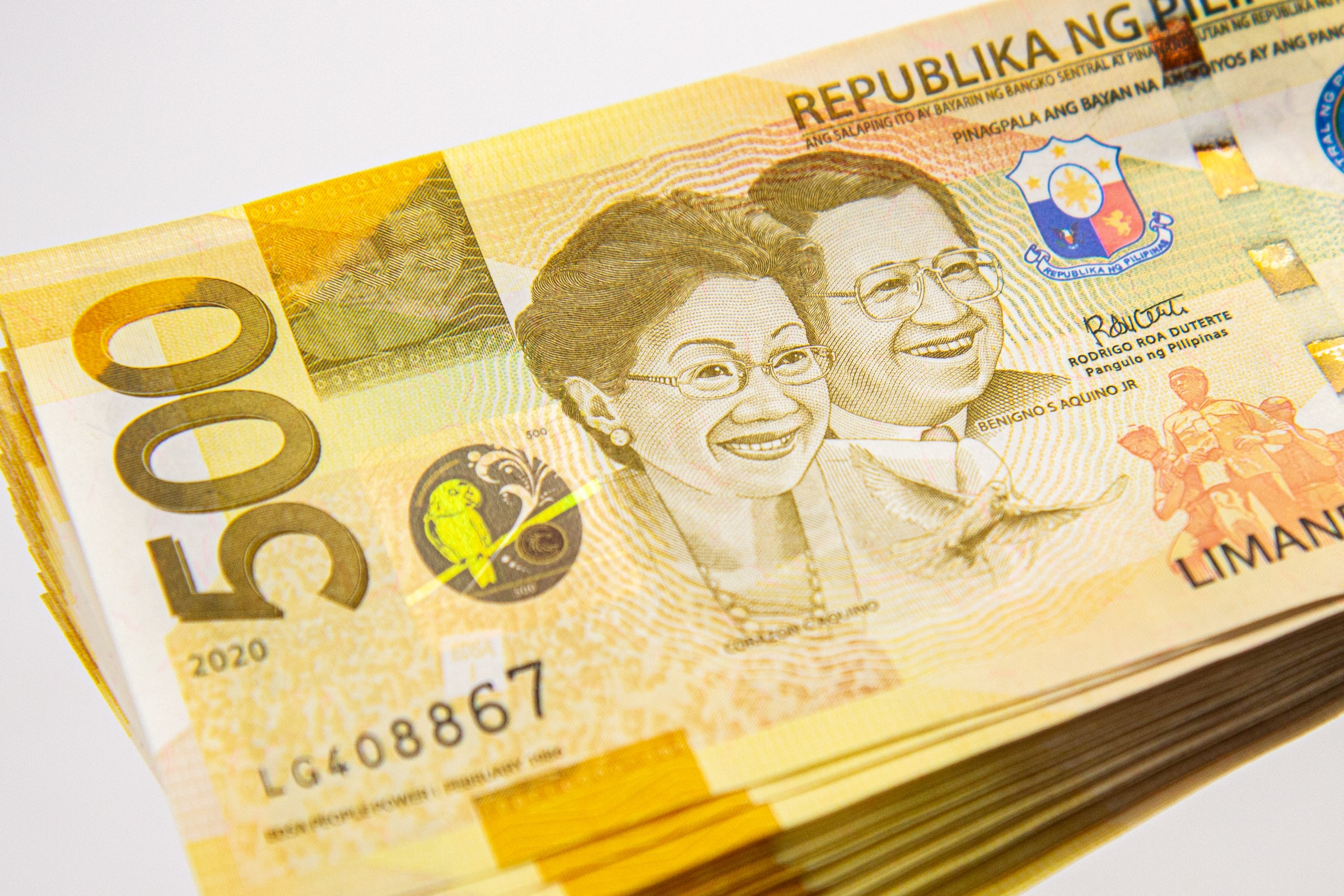 LOS ANGELES—Buoyed by optimism of higher economic growth this year, the Philippine government is encouraging Filipino Americans to pour in more investments in the country's franchise industry.
In a recent hybrid seminar on franchising hosted by Philippine Consulate General-Los Angeles and the Philippine Franchise Association (PFA), Consul General Edgar B. Badajos said this first of a series seminar is aimed at "making all of us business savvy."
Conducted through in-person and virtual participation via Zoom, the seminar was attended by members of various U.S.-based FilAm business groups such as the Coalition of Filipino American Chamber of Commerce (COFACC), Filipino American Jacksonville Chamber of Commerce, and some Fil-Am business leaders.
Badajos is particularly pushing for this kind of business venture because he believes this is the safest form of investment for Fil-Am investors, who normally have a lot of capital money but do not have the luxury of time to personally run a business.
"To me, franchising simply means that you can grow your business by letting the others do the work for you. There's no risk of losing your own money or getting into bankruptcy," the consul general said.
According to Badajos, there are a lot of positive developments in the Philippines that would definitely boost the franchising industry.
Aside from bright economic prospects, Badajos is optimistic that business climate in the Philippines will be brighter with the start of the new administration of President Ferdinand Marcos Jr.
The government official also noted that outgoing President Rodrigo Duterte had already set in place a number of legislative and administrative reforms that would propel investors' confidence in the Philippines.
"We now also have among the world's lowest personal and corporate income taxes, thanks to Tax Reform Laws  enacted by the Philippine Congress, and signed by President Duterte in 2021," Badajos said.
Early last year, Duterte signed the Corporate Recovery and Tax Incentives for Enterprises (CREATE) Bill or Republic Act No. 11534 which lowered corporate income tax (CIT) to 25% from 30% for large corporations; and 20 percent for small business from 25 percent. This previous CIT rate was the highest in Asia, which made the Philippines less attractive to prospective investors.
The Tax Reform for Acceleration and Inclusion Law (TRAIN Law) or RA 10963, on the other hand, lowers the personal income tax. Individual taxpayers with taxable income not exceeding P250,000 annually are exempted from income tax. The exemption for minimum wage earners is retained. Tax rates for individual taxpayers still follow the progressive tax system with the maximum rate of 35 percent, and minimum rates of 20 percent (taxable years 2018 to 2022) and 15 percent (2023 onwards).
Badajos also cited another significant measure adapted by the Duterte administration, the Executive Order 169 which seeks to strengthen the franchising industry and protect micro, small and medium enterprises (MSMEs) investors.
"There's a lot of opportunists and scammers who are taking advantage of small entrepreneurs by prescribing minimum terms and conditions for franchise agreements. This EO puts into place measures to ensure a transparent and business-friendly environment as well as fair and equitable business processes," he said.
Under the EO, the Department of Trade and Industry (DTI) is tasked to create an MSME Registry of Franchise Agreements, which will only accept deals incorporating specified minimum terms and conditions. Franchisors which are part of registered franchise associations must register their standard franchise agreement with the DTI and execute an undertaking that all future agreements will incorporate the specified terms and conditions.
The EO says those not part of such associations must register all agreements with MSME franchisees within 30 days from execution. These franchisors are also encouraged to join registered associations.
With the implementation of all these legislative measures, Badajos said outlook for the domestic franchising sector would remain bright.
"Given the great potential growth in the Philippine franchising industry and the complementary legislation I mentioned earlier, I hope that you have already been convinced to consider investing, at least in one franchise in the Philippines. By doing so, you'll not only be contributing to the economic recovery of our country in the post-pandemic era but also providing employment opportunities to more Filipinos back home," the consul told participants in the seminar.
Latest macroeconomic forecast show that the country's gross domestic product (GDP) is estimated  to expand 6.7 percent this year from 5.6 percent in 2021 and -9.6 percent in 2020. GDP is the sum of goods and services produced by a country's economy during a specified period of time.
Based on ASEAN 6 Economic Update Report, in the first quarter of 2022 alone, the Philippine economy grew by 8.3 percent, the highest in Asia, compared to Indonesia (5 percent), Malaysia (5 percent), Singapore (3.5 percent)and Vietnam (5.03 percent).
The net foreign direct investment (FDI) is seen to recover to $8.8 billion in 2022 from $10.52 billion in 2021 and a significant improvement from $6.5 billion in 2020. Foreign direct investment net inflow is defined as the total value of inward overseas direct investment made by foreign entities, including non-resident investors.
The country's gross international reserves, meanwhile, are expected to jack up to $117 billion this year from $108.89 billion in 2021 and $110.1 billion in 2020. GIR consists of holdings of gold, special drawing rights (SDRs) foreign investments, and foreign exchange, including reserve position in the International Monetary Fund.
OFW remittances, main driver of Philippine economic growth, are projected to increase by four percent to $36 billion from $34 billion and $29 billion in 2021 and 2020, respectively.
The seminar's guest speaker Dr. Bing Sibal-Limjoco, PFA vice chairman and Philippine Chamber of Commerce and Industry (PCCI) honorary chairman, on the other hand, noted the increasing contribution of the franchise industry to the country's GDP.
In her presentation, it showed that franchising industry is contributing about 7.8 percent to GDP. Specifically, these contributions are in food sector, 80 percent or P538 billion ($10.8 billion); and retail and service sector, 10 percent or P67 billion ($1.34 billion).
Limjoco said there are estimated 200,000 franchise outlets in the Philippines, creating direct and indirect employment of two million, and providing high backward linkages to labor-intensive agricultural sector.
She also said the Philippines has been recognized as a franchise hub in Asia "because many of the brands that we have really have to make sure that the franchisee will make money and the customers keep coming back."
The PFA official took note that franchise industry  had remained resilient and even boomed during the COVID-19 pandemic.
"It is also worth noting that many businesses have decided to go into franchising to survive the COVID-19 crisis. This is how the franchise sector is adapting to COVID-19, they went  digital through E-commerce sites; cashless transaction and online buy-and-sell communities. They went hyperlocal by opening outlets/offer delivery services in residential communities, food trucks/mobile outlets and community resellers Mister Donuts and Tokyo Tokyo were the prominent ones who adapted such strategy. They carried out intensified delivery via drive thru and pick up schemes," she said.
During the seminar, COFACC president Gerry Palon suggested a collaboration with PFA for the possible link-up of their systems to effectively address some logistics concerns including information dissemination and data availability. COFACC is an umbrella organization of 22 partner Chamber organizations in the U.S.
"We can help the PFA in linking up its portal to all our platforms. This may facilitate a systematic release of vital information like data on accredited branches, short summary sheet, franchisors' contact information, franchise fee, among others," Palon said.
Limjoco welcomed the COFACC's initiative saying that being well-informed of the ins and out of the franchising business will effectively shield potential investors from scams. Among the signs of fraud, she said, are: if they are being promised with too good to be true claims of profitability; used of pressure tactics when selling their franchises, absence of list of franchisees and outlets and vague company profile and list of officers.
"This data sharing will let the investors know if they are dealing with credible franchisors. We want to avoid these fraudulent activities because it will destroy the franchising industry," she said.
She also invited the Fil-Am investors to participate in the upcoming Franchise Asia Philippines Conference (virtually) on September 20 to 22, 2022 and Franchise Asia Philippines Expo (face-to-face) on October 14 to 16, 2022.
Badajos, meanwhile, said that the Philippine consulate is likely to hold more franchising-related seminars in the coming months to address all the concerns of the prospective FilAm investors.
Moreso, Limjoco also highlighted in her presentation some potential franchise businesses for FilAms such as: Potato Corner, World's Best Flavored Fries (Capital P300,000-P600,000; required space 4 sqm and above); The Generics Pharmacy (P700,000 to P900,000; required space 15-30 sqm); and Reyes Haircutters, Ang Salon ng Bayan (P800,00 to P3.5 million).
Other potential franchise opportunities are: Bang Bang Bangus ( Capital P450,00 to P550,000 (Franchise Fee P200,000, Required Space:6-12 sqm), first flavored big boneless crispy bangus; Farron Cafe, quality, affordable coffee for students and young professionals (Capital: P499,000 to P879,000; required space 4-10sqm) Special Promo Package Farron Fix (P119,000; 3 sqm); and Famous Belgian Waffle, country's most famous waffle (Capital: P550,000- P730,000; required space 3-8 sqm).
Limjoco said the interested Fil-Am investors may have an option to bring these franchise businesses here in the U.S. or invest/buy a franchise in the Philippines. n