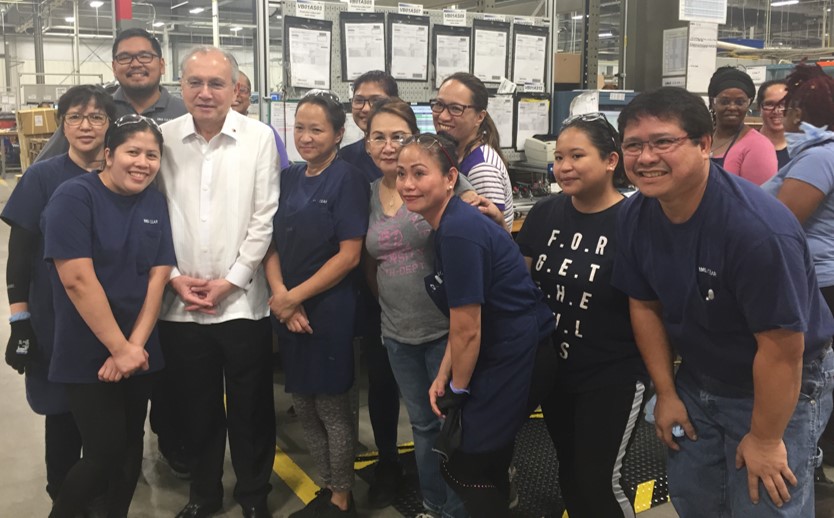 VIRGINIA 18 October 2018 — Philippine Ambassador to the United States Jose Manuel G. Romualdez heavily emphasized economic diplomacy in his two-day introductory visit to the Hampton Roads in southeastern Virginia on 04-05 October 2018.
Joined by the Embassy's Minister for Economic Affairs Jose Victor V. Chan-Gonzaga, Commercial Counsellor Raymond H. Batac, Agriculture Attaché Dr. Josyline Chio-Javelosa, Ambassador Romualdez engaged local officials and key local businesses.
"I went to the Hampton Roads with one key message—that the Philippines remains open for business, and provides one of the most dynamic and competitive environments for trade and investments in Asia," Ambassador Romualdez said.
At the Philippine American Chamber of Commerce dinner on 04 October 2018, Ambassador Romualdez emphasized the Embassy's interest in strengthening economic relations with state and local governments throughout the United States, in his discussion with Virginia Beach Vice Mayor James Wood, City Manager Dave Hansen, and officials of the Virginia Beach Economic Development Office and the Sister Cities Association of Virginia Beach.
Officials of the Virginia Beach-Olongapo Business Development Foundation office, then briefed the Ambassador on the establishments as well as on planned and ongoing investments by Virginia Beach companies in Olongapo City and the Subic-Clark corridor. They also discussed the sister city ports agreement between the Virginia Ports Authority and Subic Bay Metropolitan Authority.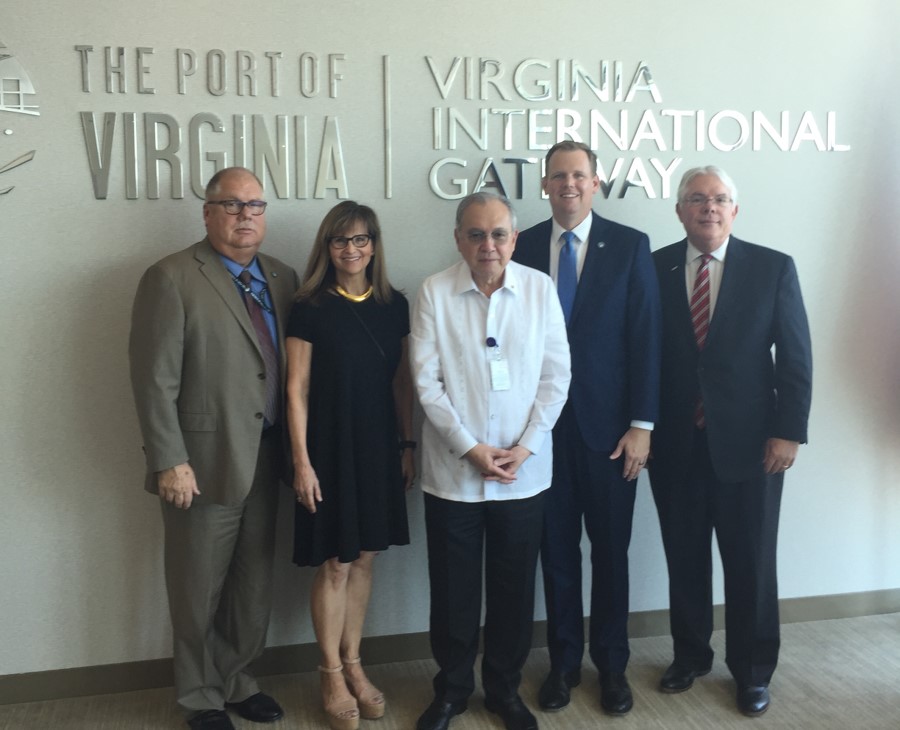 At the Virginia Port Authority, the Ambassador and his delegation were briefed on how the port has been the catalyst for growth, and a center and generator of trade and commerce in Virginia. There was mutual excitement about the potential synergies and opportunities that may result from a full implementation of the Sister Ports Agreement between the Virginia Port Authority and the Subic Bay Metropolitan Authority.
The delegation also had substantive and useful discussions with Vice President of Industry and Government Affairs for the Virginia Maritime Association Will Fediw, Deputy Commissioner of the Virginia Department of Agriculture and Consumer Services Charles R. Green, Navy Exchange Service Command (NexCom), CEO & Defense Commissary Agency (DCA) Acting Head Rear Admiral (ret.) Robert Bianchi, and senior executives of NexCom and DCA.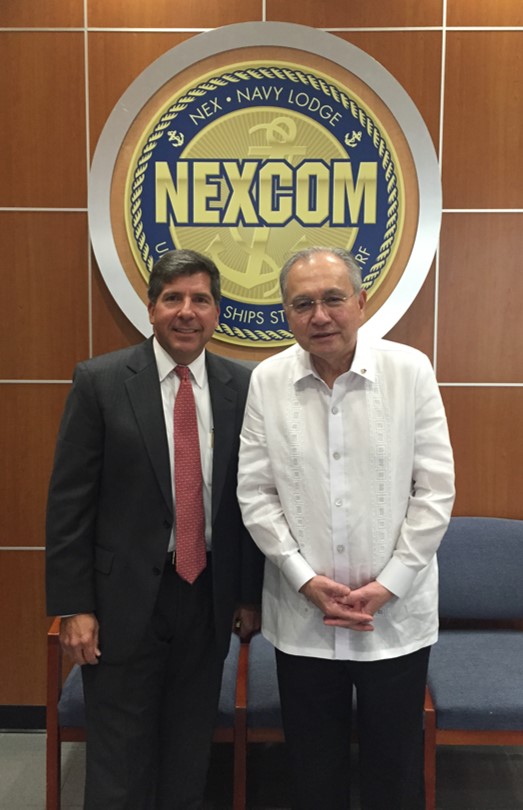 The discussions focused on how to enhance the distribution of Filipino food, beverage and non-food products in the NexCom and DCA supply chains, which include the Exchanges in naval facilities, on-ship stores, and commissaries in US bases around the world. After the briefing about potential products that may be supplied by Philippine manufacturers and exporters, it was agreed to facilitate linkages between Philippine suppliers and the NexCom & DCA purchasing managers.
The delegation also received briefings from BuyShip USA, an e-commerce service provider that provides a turn-key solution for customers to receive packages from the United States at their home countries; and from IMS Gear Virginia Incorporated, manufacturer of gear products for automotive applications and provides standard solutions for planetary gears.
"Our eyes were opened to see the varied opportunities from Virginia and Subic ports playing an active role together, to increase economic engagements in either agriculture trade or food trade in the commissaries and exchanges. I'm excited to see how we utilize our economic partnership and activate our economic development office in Olongapo in the coming years," said Raymond K. White, Business Development Manager of the Virginia Beach Economic Development.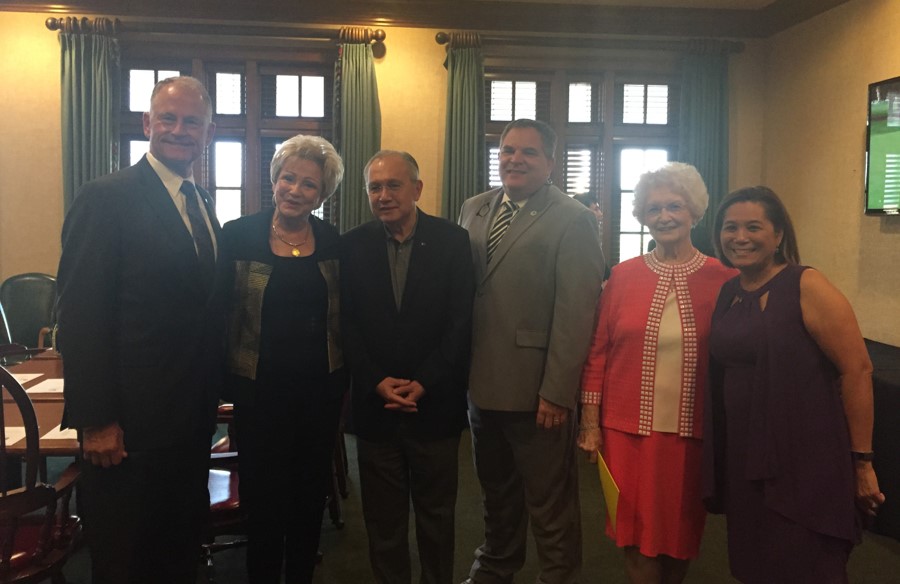 On the part of the Sister Cities Association of Virginia Beach, which has also been an important partner in economic development efforts, Ruth Fraser, Executive Director, said: "I see Ambassador Romualdez taking our Sister City relationship on to the next horizon – we have built a sisterhood of trust by being friends first and now a foundation of good business between our ports and other companies.  It has taken us five years to where we are today – imagine where the next five years will take us."
"I am amazed by what I have seen and heard during my visit to the Hampton Roads, and Virginia Beach, in particular. There are tremendous opportunities for our bilateral relations to expand and flourish. So I pledge to our partners in the Hampton Roads that we will continue to build on the gains of our collaboration, and may our success story be a part of the narrative of the enduring friendship between the Philippines and the United States," Ambassador Romualdez, added.
_
For more information, visit www.washingtonpe.dfa.gov.ph, www.philippineembassy-usa.org or https://www.facebook.com/PHinUSA, @philippinesusa on Twitter.