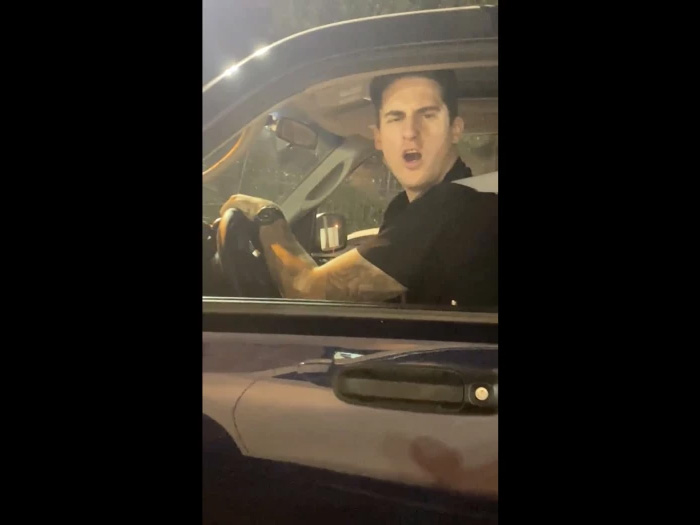 THE Southern California man suspected of attacking a Filipino American family last month has been arrested this week and faces several charges, including a hate crime allegation.
Nicholas Weber, 31, of Sylmar, California was arrested by police, officials said on Wednesday, June 22, for the May 13 attack on the Roque family in North Hollywood.
Weber faces one felony count of battery with serious bodily injury and one misdemeanor count of battery. The charges carry hate crime allegations, according to the Los Angeles County District Attorney's Office.
"The unprovoked assault on members of our community is wrong and will not be tolerated," District Attorney George Gascón said in a statement. "Our message against violence and racial hatred must be loud and clear. We will hold accountable the people who commit hate crimes in Los Angeles County."
Around 10 p.m. on May 13, Patricia Roque, 19, and her mom Nerissa, 47, were getting late-night snacks at the McDonald's drive-thru on Victory Boulevard in North Hollywood when a dark blue jeep, driven by Weber, hit their car from behind.
The younger Roque got out of the car and started taking cellphone videos of the damagers. That's when the suspect went to the side of their car and started throwing racial slurs with a mock Asian accent. The suspect threatened them by saying, "I'll kill you," Patricia recounted.
While waiting for the police to respond to their 911 call, Patricia called her dad, Gabriel, who arrived in time to stop Weber who was trying to enter the car to get to Patricia.
In the process of stopping the suspect from hurting his daughter who was seated in the passenger's seat of the car, the 62-year-old father was pushed down to the pavement by the suspect. Gabriel suffered injuries, including a broken rib and bruises on his arms.
"My family and I were victims of anti-Asian hate. What initially started off as a minor traffic collision quickly escalated to verbal and physical assaults. We were taunted, ridiculed, and belittled because of our appearance as Asian Americans. Specifically, the suspect called us 'ching chong' and made squinting eye motions as he verbally threatened us," Patricia Roque told the Asian Journal in a previous interview.
After attacking her father, Weber reportedly turned to her mother and strangled her.
"My mom tried to intervene to stop the attack on my dad. At that point, the suspect turned his anger and hate towards my mom and started strangling her with his bare hands. We all screamed for help. We all pleaded for the suspect to stop," Patricia said.
She said a bystander helped stop Weber from further attacking her family.
When the police finally arrived, Weber was taken by an ambulance to the hospital and later on, was released with a citation to appear in court last June 8 but he never did.
The court issued a bench warrant for Weber after he failed to appear for arraignment on June 8. He was arrested for an unrelated matter in Orange County and held on the warrant.
The case remains under investigation by the Los Angeles Police Department, North Hollywood Division.
The Roque family is continuing to call for a full investigation and "demand that this case be prosecuted to the fullest extent of the law," Patricia said.
The Filipino Migrant Center has created a fundraiser on its website for the Roque family's physical and emotional recovery.