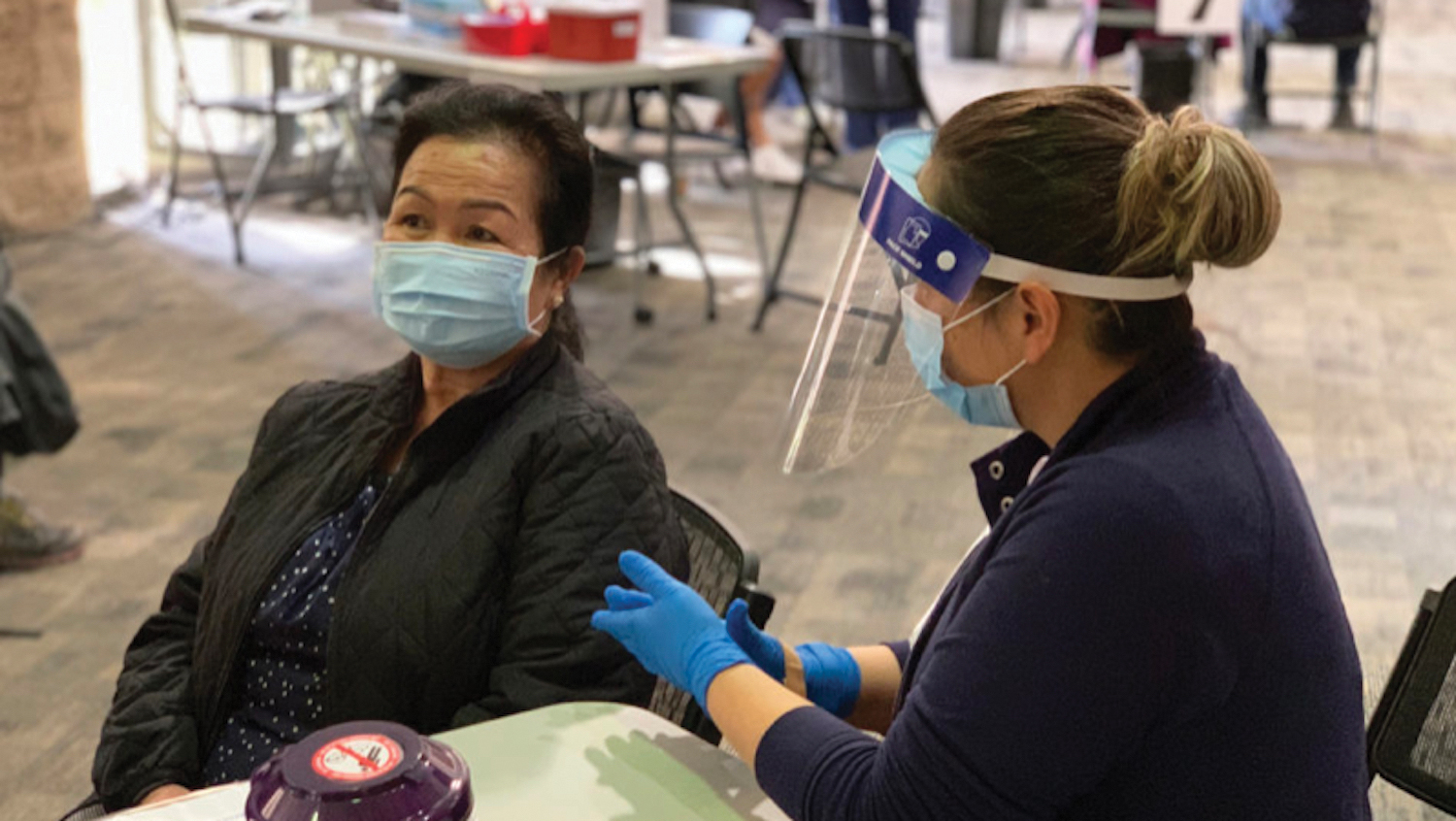 MORE than 540,000 San Diegans have protected themselves, their family and friends by getting a bivalent COVID-19 booster since it became available in September 2022. County health officials are urging more to do the same as we start the new year.
The COVID-19 virus is still widespread in our neighborhoods and county. County public health officials are specifically urging people 65 years of age and older – the group most at risk from serious complications, including death, of COVID-19 – to get a bivalent booster.
The Centers for Disease Control and Prevention and California Department of Public Health a recommend bivalent booster for everyone six months of age and older.
Numerous studies have reported that the bivalent booster is more effective in protecting people from serious complications from COVID-19, including the newest Omicron variants that now make up four of every 10 cases in the U.S.
"It's very important that San Diegans not let their guards down and continue to protect themselves by getting vaccinated if they haven't been already," said County Public Health Officer Wilma J. Wooten, M.D., M.P.H. "The virus is still circulating in the region. We're still seeing high percentages of positive COVID-19 tests and detecting high levels of the virus in wastewater. Vaccinations, including bivalent boosters, can help protect you from getting seriously ill or even dying."
The County Health and Human Services Agency reports 519,371 San Diegans chose to get the bivalent booster in the four months from when they were introduced September through the end of 2022. That included 126,772 in September, 178,256 in October, 123,450 in November and 90,893 in December. To date in January, 28,747 have obtained the bivalent booster.
COVID-19 vaccines, including bivalent boosters, and flu vaccines are widely available at local medical providers and pharmacies. The county continues to offer vaccinations throughout the region at its vaccination sites. Check online for the days and hours sites will be open at https://www.sandiegocounty.gov/content/sdc/hhsa/programs/phs/community_epidemiology/dc/2019-nCoV/vaccines.html.
Preventive measures 
In addition to vaccination and staying home when ill, San Diegans can take other precautions to protect themselves against COVID-19, as well as seasonal illnesses like the flu. These measures include:
Cleaning hands thoroughly and often.
Staying away from sick people.
Wearing a facial covering, especially in crowded indoor settings.
Regularly cleaning commonly touched surfaces.
Conducting home testing when exposed or when ill. The federal government is providing free at-home COVID-19 tests available again through the winter for a limited time. Households can order one pack of four free tests through the U.S. Postal Service. For more information about testing, go to the County of San Diego COVID-19 testing webpage at https://www.sandiegocounty.gov/content/sdc/hhsa/programs/phs/community_epidemiology/dc/2019-nCoV/testing.html.
COVID-19 vaccination progress
More than 2.69 million or 80.5% of San Diegans have received the primary series of one of the approved COVID-19 vaccines.
Bivalent boosters administered: 548,143 or 22.0% of 2,497,222 eligible San Diegans.
More vaccination information can be found at coronavirus-sd.com/vaccine.
Data updates to the County's coronavirus-sd.com website will be published Thursdays around 5 p.m., with the exception of holidays. More information about the flu is available on the County's influenza website.
(Katie Cadiao/County of San Diego Communications Office)