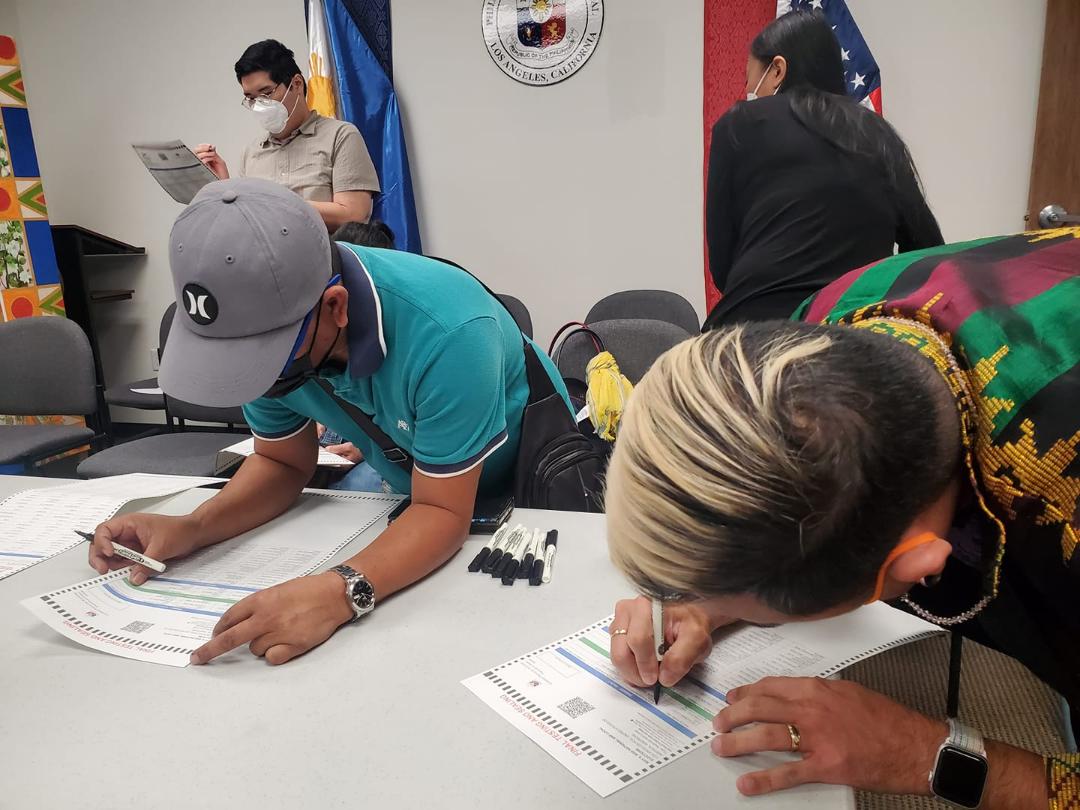 THE Philippine Consulate General in LA announced that all absentee ballots have been mailed for overseas Filipinos registered to vote in the upcoming May 9 elections.
On its Facebook page, the Consulate issued an election update, saying: "All ballots have been mailed out as of 22 April 2022. Per USPS, delivery is between 1-5 business days."
The Consulate previously announced that ballot pickup at its office is available only for registered overseas voters whose ballots were returned due to USPS failure or "for voters whose registered mailing address is 'c/o the Consulate General.'"
To pick up a ballot, voters are reminded to bring a valid government-issued photo ID, such as a state ID or driver's license, U.S. green card, Philippine passport or Philippine dual citizenship documentation for proper identification.
Eligible Filipino voters have until May 9 to cast their ballots for preferred president, vice president, senatorial and party-list representatives.
After filling up their ballot, voters can either mail their ballot back to the Consulate using the envelope and stamp provided by the COMELEC, or drop it off at the Consulate during office hours.
All ballots must be received by the Consulate before 4:00 a.m. on May 9, 2022 (PDT). Ballots received after this time will be considered "invalid" and not be counted.
Ballots received by the Consulate between April 10 and May 9 will be submitted into the VCMs by the Consulate General's Special Boards of Election Inspectors every Monday and Thursday, beginning at 9:00 a.m. during the voting period until it closes at 4:00 a.m. on May 9, 2022 (PDT), upon which a final count of all the ballots shall commence.Outside of the Philippines, over 1.5 million Filipinos overseas are registered to vote for the 2022 national elections, with nearly 200,000 registered in the United States, according to the COMELEC.
The Philippine Consulate General in LA covers Southern California (the counties of Los Angeles, Orange, San Diego, Imperial, Riverside, San Bernardino, Ventura, Santa Barbara, Kern, and San Luis Obispo); Southern Nevada covering the counties of Clark, Lincoln and Nye; and the state of Arizona.