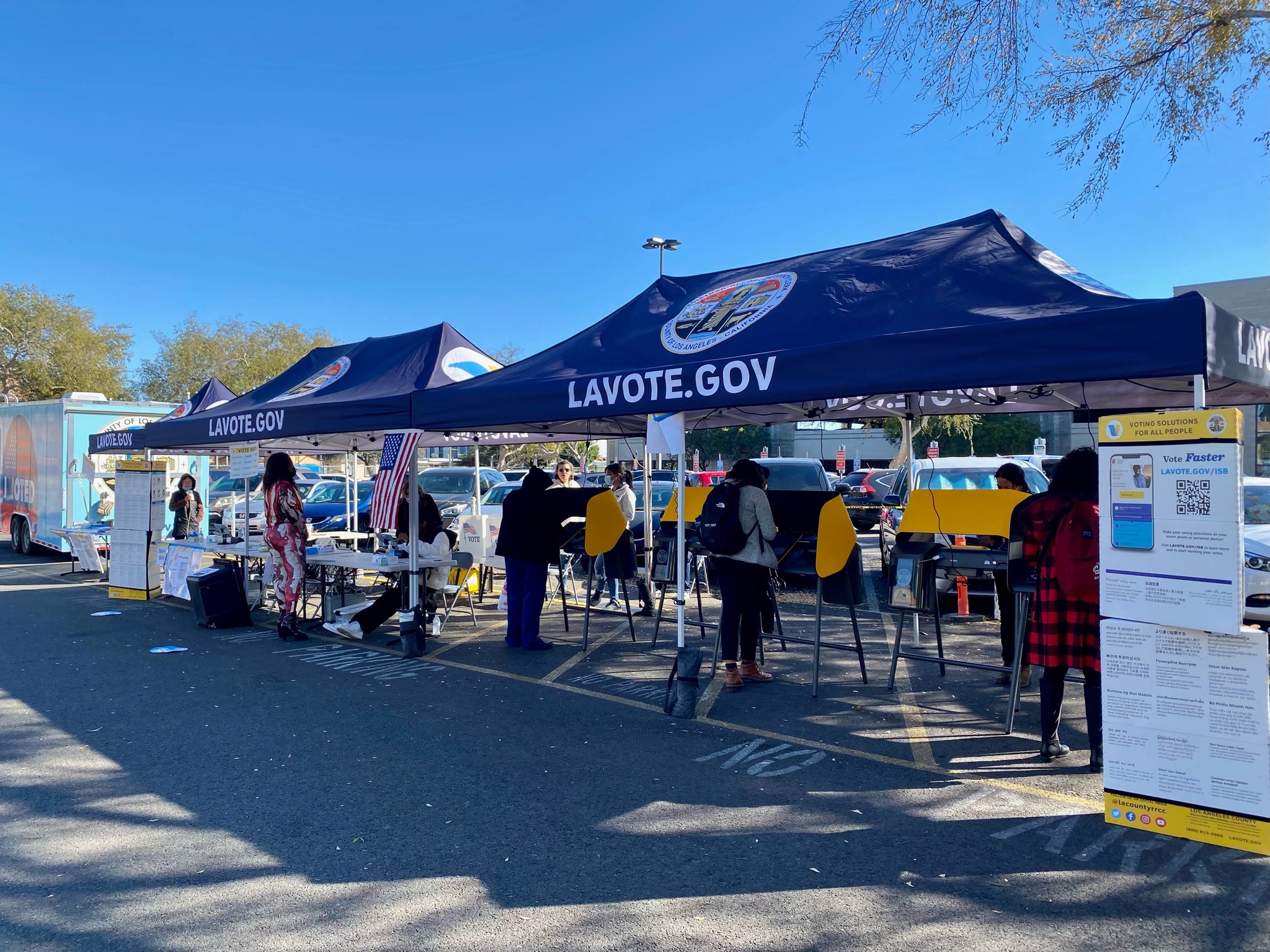 LOS Angeles County voters can head to the polls over the weekend ahead of the midterm election on Tuesday, November 8.
Over 500 additional voting centers will open across the county starting Saturday, Nov. 5, enabling voters to cast their ballots in person or drop their vote by mail ballots.
Last week, 118 vote centers were opened up during the early voting period. Starting Saturday, 640 locations throughout the county will be made available.
Those who are registered in LA County can vote at any location, outside of their city of residence.
The ballot in this election is extensive and includes contests and candidates from the neighborhood and local levels through state offices and measures as well as federal representatives. Voters can save time when they vote in person by using the Poll Pass on the LA Vote website.
The Poll Pass is an optional tool that allows voters to review and mark their selections before visiting a Vote Center.
The safest way to participate in this election is to return the Vote by Mail ballot by mail (no postage required), to an Official Ballot Drop Box, or at a Vote Center.
Voting centers are open daily until November 7 from 10 a.m. to 7 p.m. On Tuesday, election day, the locations will be open from 7 a.m. to 8 p.m.
In addition, voters can mail their ballot in until Election Day, November 8, 2022 (if postmarked by Election Day and received within seven days, it will be accepted) or by dropping it off at any Official Drop-Box or Vote Center.
To locate the nearest Official Drop-Box or Vote Center: Visit the Los Angeles County Registrar-Recorder / County Clerk's (R/CC) website at: locator.lavote.gov; call the R/CC vote center information number at (800) 815-2666, Option #1.; or call the City Clerk- Election Division at (213) 978-0444.
Eligible Los Angeles County residents who missed the October 24, 2022 registration deadline can still vote at any Vote Center in LA County. Under California Election Law, Conditional Voter Registration (CVR) allows a prospective voter to conditionally register and cast a ballot.