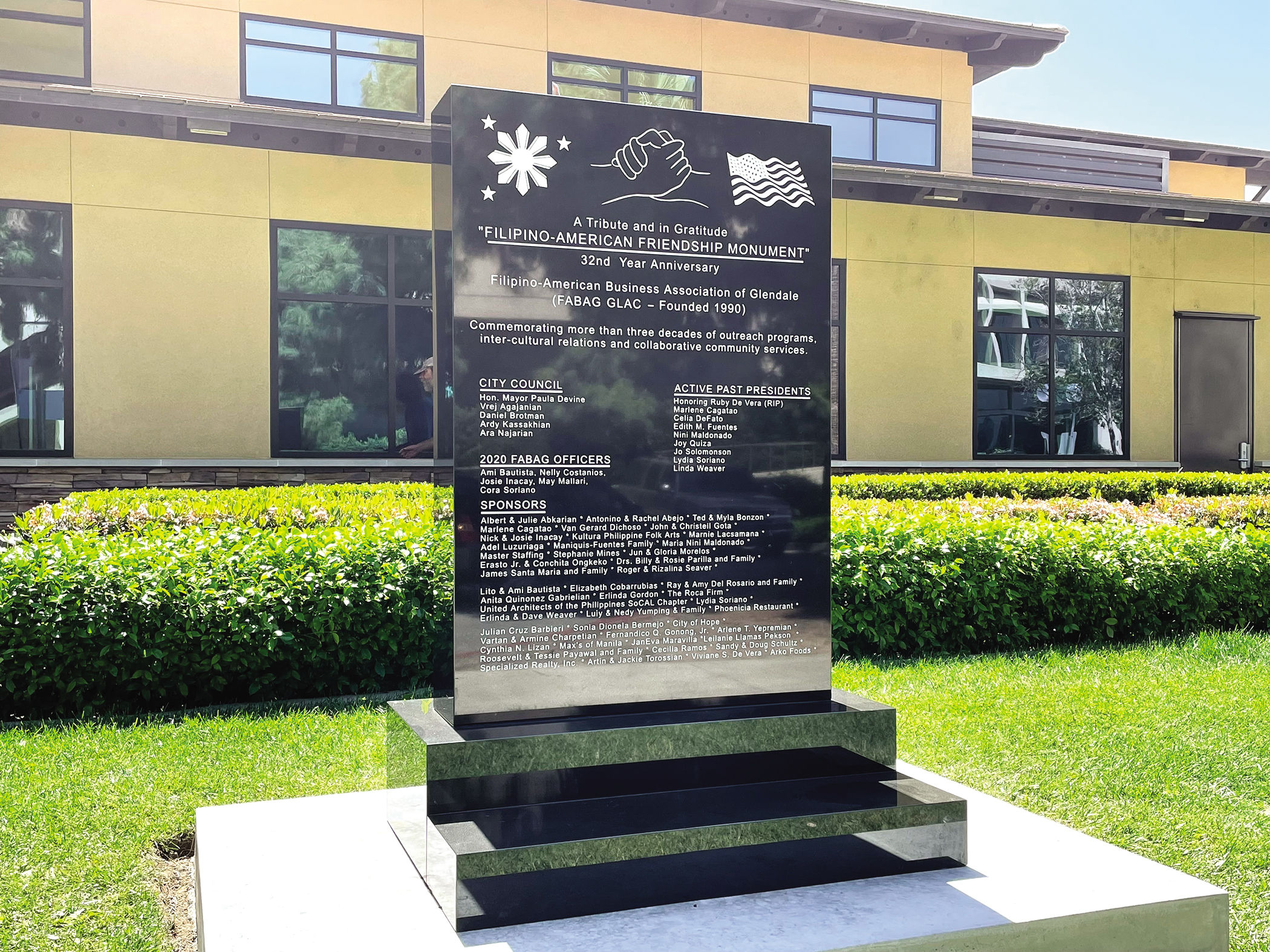 GLENDALE, California now has a monument to pay tribute to the Filipino residents in the city and in greater Los Angeles County.
The Filipino American Friendship Monument was unveiled on Monday, April 4 at 201 E. Colorado Street, Glendale, California, near the Central Library by the entrance of the Adult Recreation Center.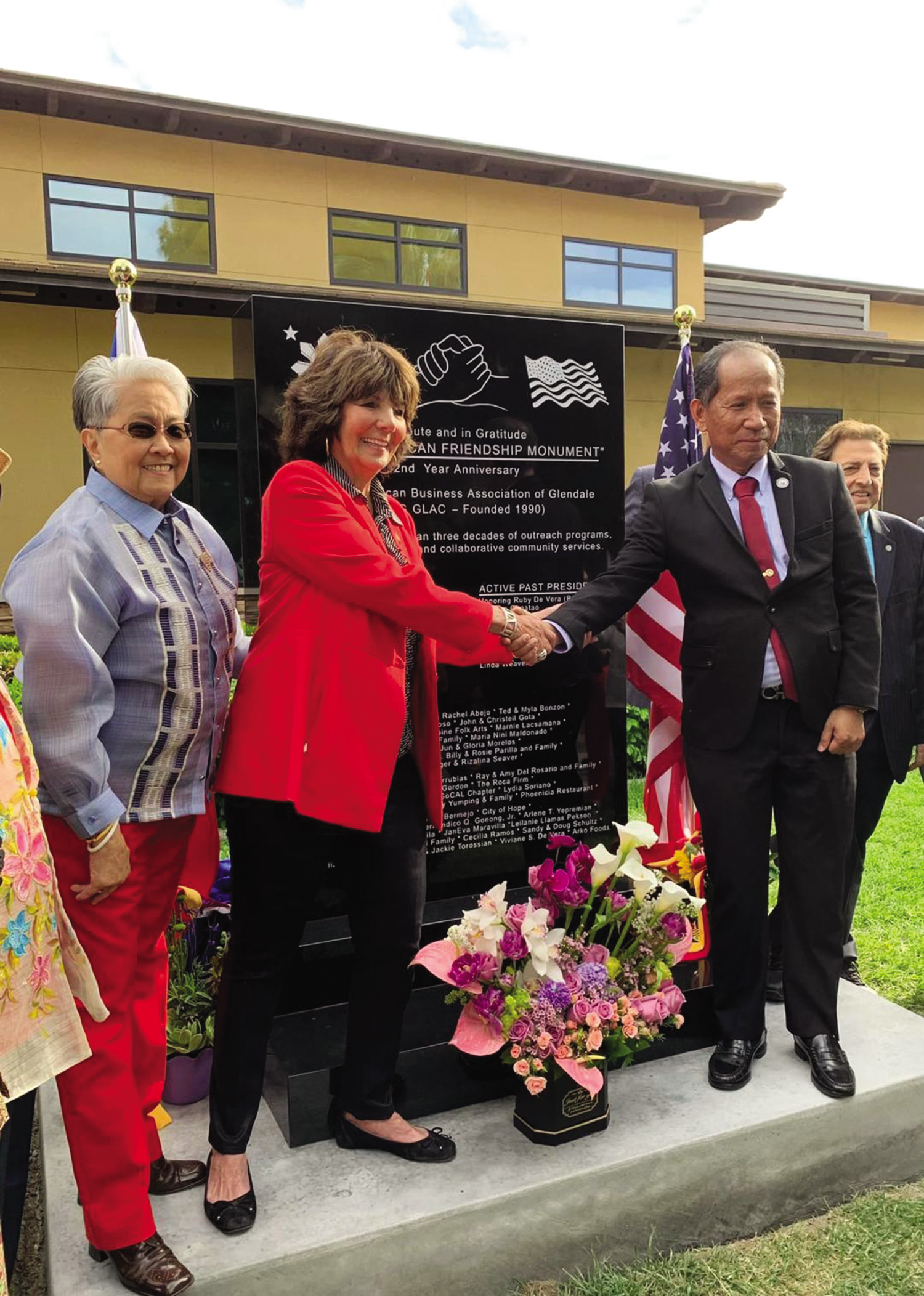 The project was spearheaded by the Filipino American Business Association of Glendale – Greater Los Angeles County (FABAG-GLAC), a non-profit organization of business and community leaders that has been operating in the city for over 30 years.
"A tribute, in commemoration of and a symbol of gratitude and everlasting friendship, that's our Fil-Am monument," said Editha Maniquis Fuentes, FABAG-GLAC past president, board member and chair of the Special Projects Committee who spearheaded this project.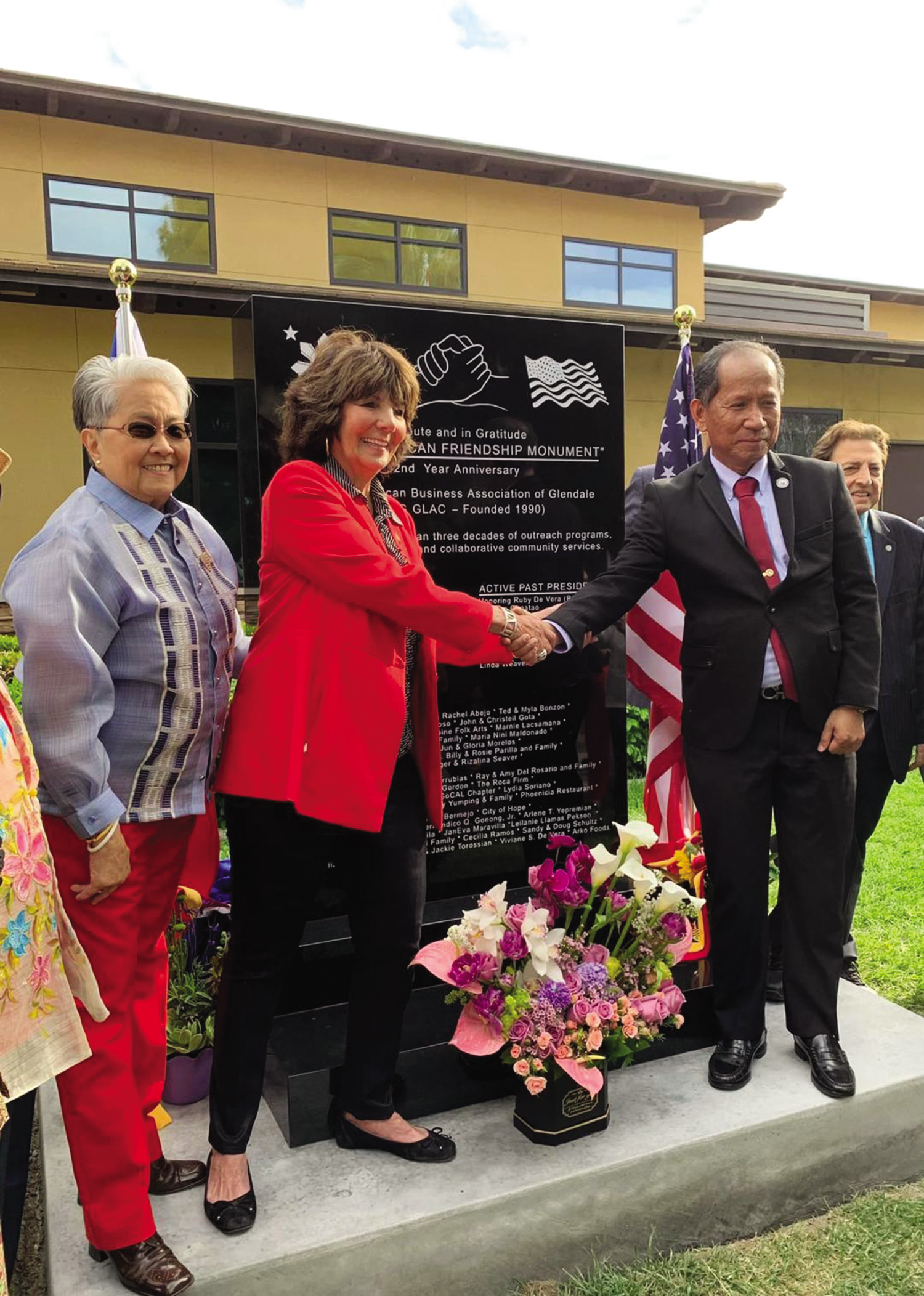 The monument, made in black stone, features white engravings of the Philippine sun and stars and the American flag joined together by interlocking hands. It also says, "commemorating more than three decades of outreach programs, inter-cultural relations and collaborative community services" with a list of names of the City Council, FABAG-GLAC past presidents, officers and sponsors who made the monument happen.
The organization dedicated the monument to the late Ruby De Vera, a community leader who was one of the founders and past presidents of the organization.
"I'm so proud, that my final act as mayor, was the unveiling of the Filipino American Friendship Monument — the only one in California.  It is a tribute to 32 years of service and a symbol of lasting friendship and collaboration with our city. It is also a tribute to Ruby de Vera, a wonderful leader and inspiration for this monument," Outgoing Hon. Mayor Paula Devine said.
The unveiling comes after the Glendale City Council on Tuesday, March 8 unanimously approved the construction and installation of the monument.
Philippine Consul General Ed Badajos said at the ceremony, "Projects like this make us so proud to be Filipino Americans. Collaborating with the city and other groups also make us visible."