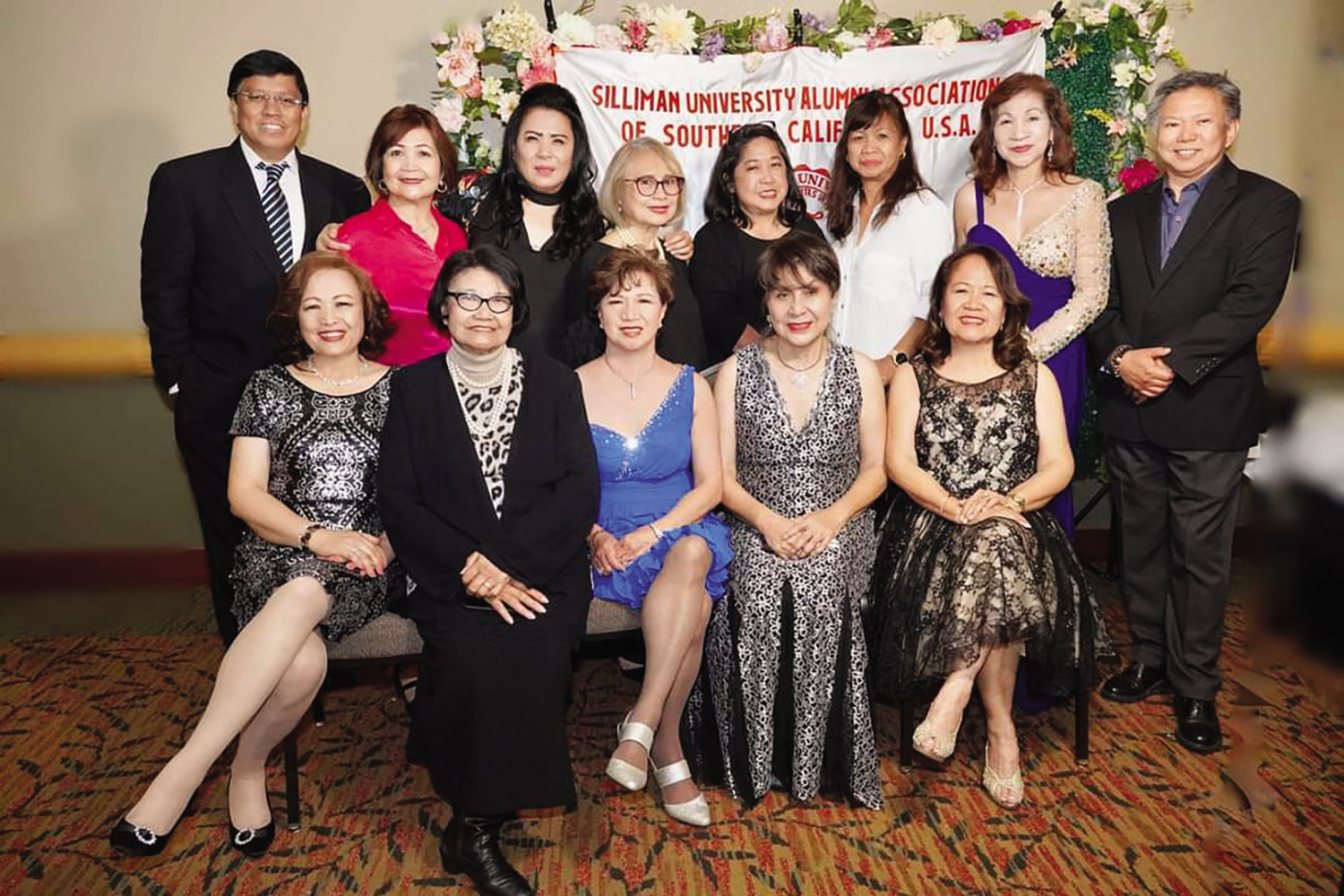 THE Siliman University Alumni Assocation of Southern California (SUAASC) hosted their biennial installation of new officers and fundraising dinner dance on Saturday, April 23 at the Great Wolf Lodge in Garden Grove, California.
The Kalayaan Incorporated 2021-2022 Officers and Board Members extend their warmest congratulations to fellow Board Member Rachel Gaston who got inducted as the alumni association's Board Secretary.
At this event, Kalayaan Incorporated (KI) Immediate Past President Lady Hope Robillos presented a check for $1,000 to SUAASC for her end-of-term donation.  It is customary that the outgoing Kalayaan Incorporated President identifies a non-profit of her/ his choice to donate ten percent of the funds raised during her/ his term.  Despite of the pandemic, the 2020-2021 Board of Diretors of Kalayaan Incorporated was able to raise $17,783.00.
KI Immediate Past President Lady Hope Robillos who is also a past president of the alumni association was joined by the current Kalayaan Board representatives:  Vicky Perez de Leon (President), Lynda Joco (Secretary), Susan de Guzman (Treasurer), Marilou Perez (Assistant Treasurer), Ethel Rubio (PRO), Archerie Calunod (Board Member), Christine Consunji (Boardmember) and Paul Mirador (Board Member) at this event.
Kalayaan Incorporated Past Presidents who were also present in the festivities are Lydia F. Soriano (2007), Zenaida P. Sabocor (2015) and Josie E. De Jesus (2016).
The 2022 Kalayaan Incorporated Board of Directors extends the invitation to the 124th Anniversary of the Proclamation of Philippine Independence to all Filipino organizations in Southern California which will be held on Saturday, June 11, 2022 to be held at the Hyatt Regency Orange County. For more information, please call Please call (818) 648-3493.
Kalayaan Incorporated is a 501c3 nonprofit organization.
For inquiries, please contact:
Ethel G. Rubio
Press Relations Officer, Kalayaan Incorporated
Mobile: (818) 640-2946
Email: [email protected]
FaceBook Page: https://www.facebook.com/kalayaanincorporated. n