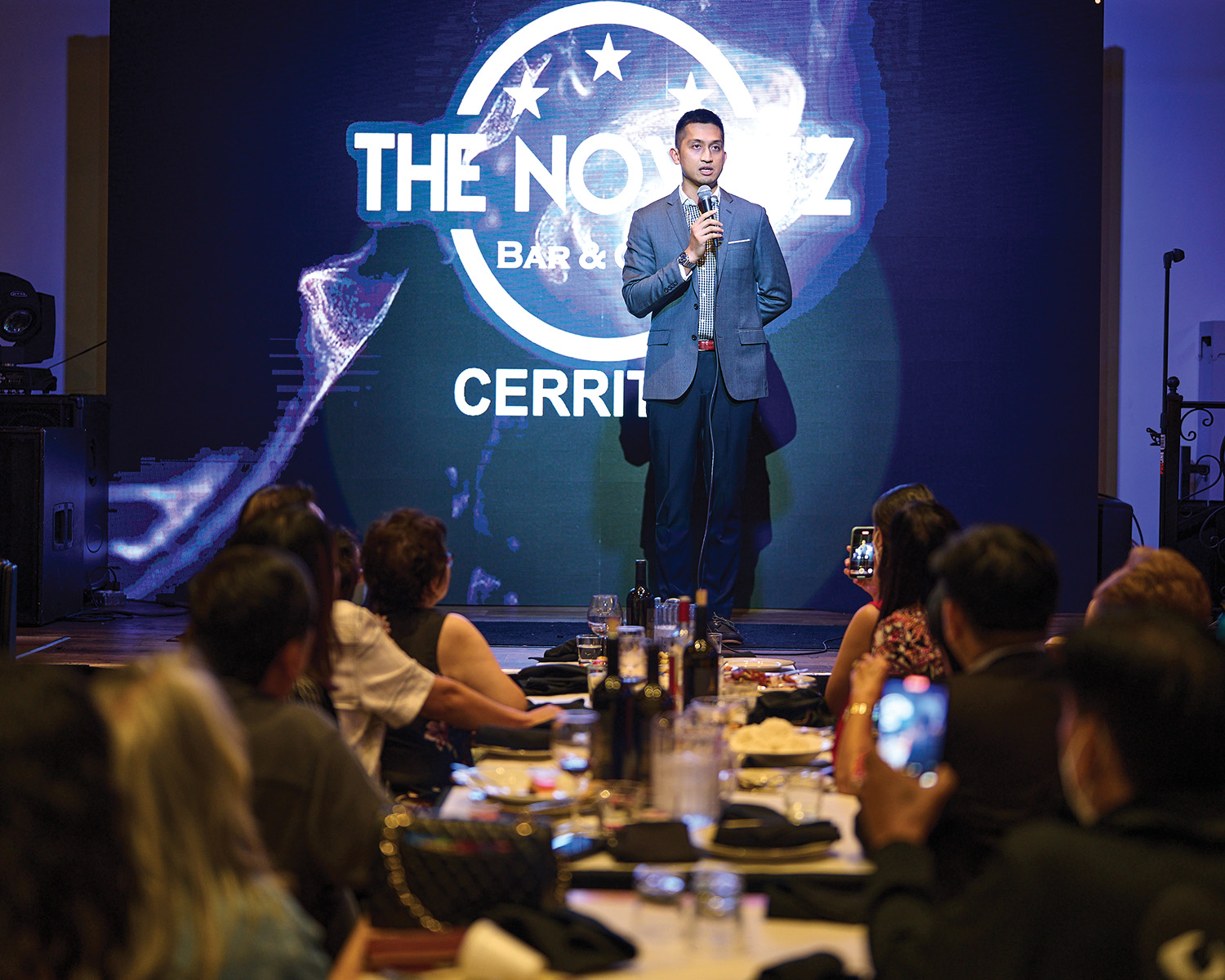 LOS ANGELES— Ilocos Norte Governor Matthew Joseph Marcos Manotoc is encouraging Filipino American professionals, especially his fellow Ilocanos, to move back to the Philippines to help in the realization of the province's goal to become the commercial hub of Northern Philippines and eventually turn it into the gateway to East Asia.
In a recent meet and greet event on July 12, organized by U.S. supporters at Noypitz Bar & Grill in Cerritos, Manotoc said the main reason for his California visit is to "hire" talented Fil-Ams who are willing to work with him to accomplish his future endeavors for the province.
"We are working towards becoming the commercial hub of Northern Philippines and the gateway to East Asia. One of the hopeful purposes, why I am here, to be honest, is to invite you back to Ilocos Norte," he said.
He said he would definitely need the assistance of the bright minds of Ilocos in bringing the vision of greater economic progress to the province during his term.
"I know many of you visit (Ilocos Norte) but I do believe that our province poses many opportunities and that I want to discuss tonight of course in terms of agriculture and tourism, our twin powerhouse industries of Ilocos Norte, and also in many other industries such as services, responsible mining, BPOs, many things that we would like to explore and I'm sure in the next six years of the BBM (President "Bongbong" Marcos Jr.) presidency, many of these plans and visions will be realized and I hope to invite you on this journey of development in Ilocos Norte," Manotoc, the 33-year-old son of Senator Imee Romualdez Marcos and basketball coach Tommy La'O Manotoc, said.
He likewise called on the Filipino communities in the United States to contribute to the Philippine economic growth by actively supporting, not only the projects of Ilocos Norte, but also those of the country as a whole.
"The opportunities for growth in the Philippines and Southeast Asia are very prime and although we face many challenges such as COVID-19, the rising fuel prices due to the conflict in Ukraine, and the (increasing) inflation rate, we do see and we are poised especially because of our young population, to grow in the next few years," he noted.
"So I hope to work with all of you and I hope to work with the Ilocano communities out here in California and of course the Filipino communities because I know that building these bridges could benefit us in the long run not only for our country and our kababayans in the Philippines but also for the Filipino communities here in the United States," he added.
He echoed the inauguration speech of Marcos Jr. in calling for Filipinos to unite and adhere to a common goal of uplifting the Philippines, particularly in terms of economic growth.
"One of the regrets that I've had is that historically the Marcos' name has been very divisive, but I think recently with this 2022 elections, we've seen the ability of our president (Bongbong Marcos) to unite the Philippines and now we are hoping for six years of true progress, of true assistance to those in need. We look forward to synergizing with all of you and I would like to congratulate all of you for showing that the Filipino is truly world class and all of you, in your own way, embody that," he said.
When asked about how he could contribute to reclaiming the Marcos name and legacy, Manotoc said, "I think in my small way, I contribute to the so-called Marcos legacy by trying to govern and manage the province as best I can."
At this point, he said public service should be given an utmost priority and it's high time to start setting aside indifferences from the past.
"The victory of BBM has also painted a slightly different picture of the Marcos legacy and [the president's] inaugural speech, we are not here to rewrite history. We are not here to look back, we are here to move forward and together, and that is his real intention in the next six years," he said. "We do not want to hold grudges or to get back on certain people. That is not the purpose of public service and that is something that I always admire in my uncle that throughout the campaign, whatever was thrown at him, he never engaged in so-called dirty politics or bickering. He was above it all and I think that is also something that the 31 million that voted for him truly appreciated."
Despite the critics of the Marcos family and political dynasties, Manotoc said, "We want to make sure that BBM's victory is our victory and the victory of the Philippines and we will ensure that."
Before assuming his gubernatorial post, Manotoc served as a senior provincial board member from the second legislative district of Ilocos Norte from 2016 to 2019.
From this three-year stint, he was also the chairman of the National Movement of Young Legislators – Ilocos Norte Chapter.
In the 2019 gubernatorial elections, Manotoc ran unopposed as governor of Ilocos Norte to replace his mother who ran as a senator.
In the 2022 elections, Manotoc won overwhelmingly against Rodolfo Farinas, giving him another three-year term.
When he first took office, it was reported that one of his priorities was to make health services more accessible and more inclusive by funding and upgrading medical facilities and public health programs.
Later on, he initiated the creation of an inter-agency committee to guarantee the delivery of basic health services to the province's indigenous people and communities.
By next year, Manotoc, a graduate of Claremont McKenna College in California with a bachelor's degree in psychology, is planning to offer scholarship assistance for medical students, thus increasing the number of health personnel and doctors practicing in the province.
His flagship program, "NariMAT nga Aglawlaw," also debuted last October, strengthening the province's bid for a cleaner, greener, and healthier environment.
During the open forum at the Meet and Greet event, Manotoc said that he would continue to push for harnessing renewable energy sources in the province.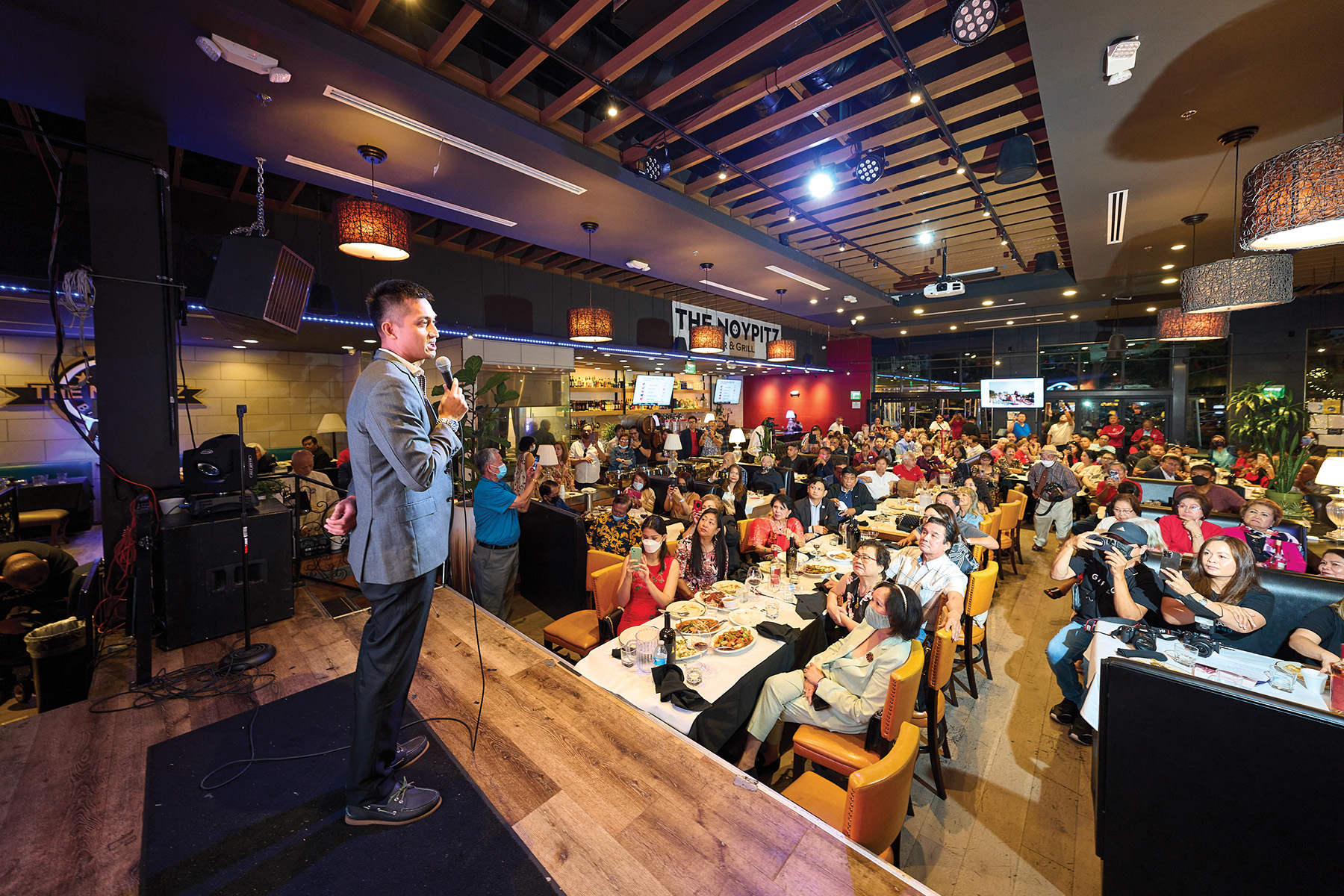 "I know even geothermal, is another potential energy source that they say can truly be a game changer. In addition to renewable energy, which we've already welcomed in Ilocos Norte, wind and solar especially, hydro energy, they say, can also be large-scale and there are many opportunities for hydro power plants in the Philippines which have not been tapped yet. I think, ultimately it needs to be wholistic and eclectic approach to energy in the Philippines, but this is something that becomes more pressing in the last few years with the crisis in Ukraine and the inflationary pressures that we face in the economy," he said.
Currently, the provincial government of Ilocos Norte is also conducting a series of soil restoration programs in selected municipalities to increase the productivity of the province's arable lands and ensure a greater yield of its high-value crops.
To further promote the sand dunes of Paoay, one of Ilocos' famous tourist attractions where the classic Filipino movies "Himala" and "Ang Panday" were filmed, Manotoc said they recently hosted a short film festival and competition to support local artists in the province.
"This is something that our tourism department has actually been pushing and finally they said gumagaling na tayo, the young kids are very talented in Ilocos Norte. Although I am not artistic myself, I am a proponent of the creative industry, we have actually added an art scholarship recently to the provincial government to support many of our local artists.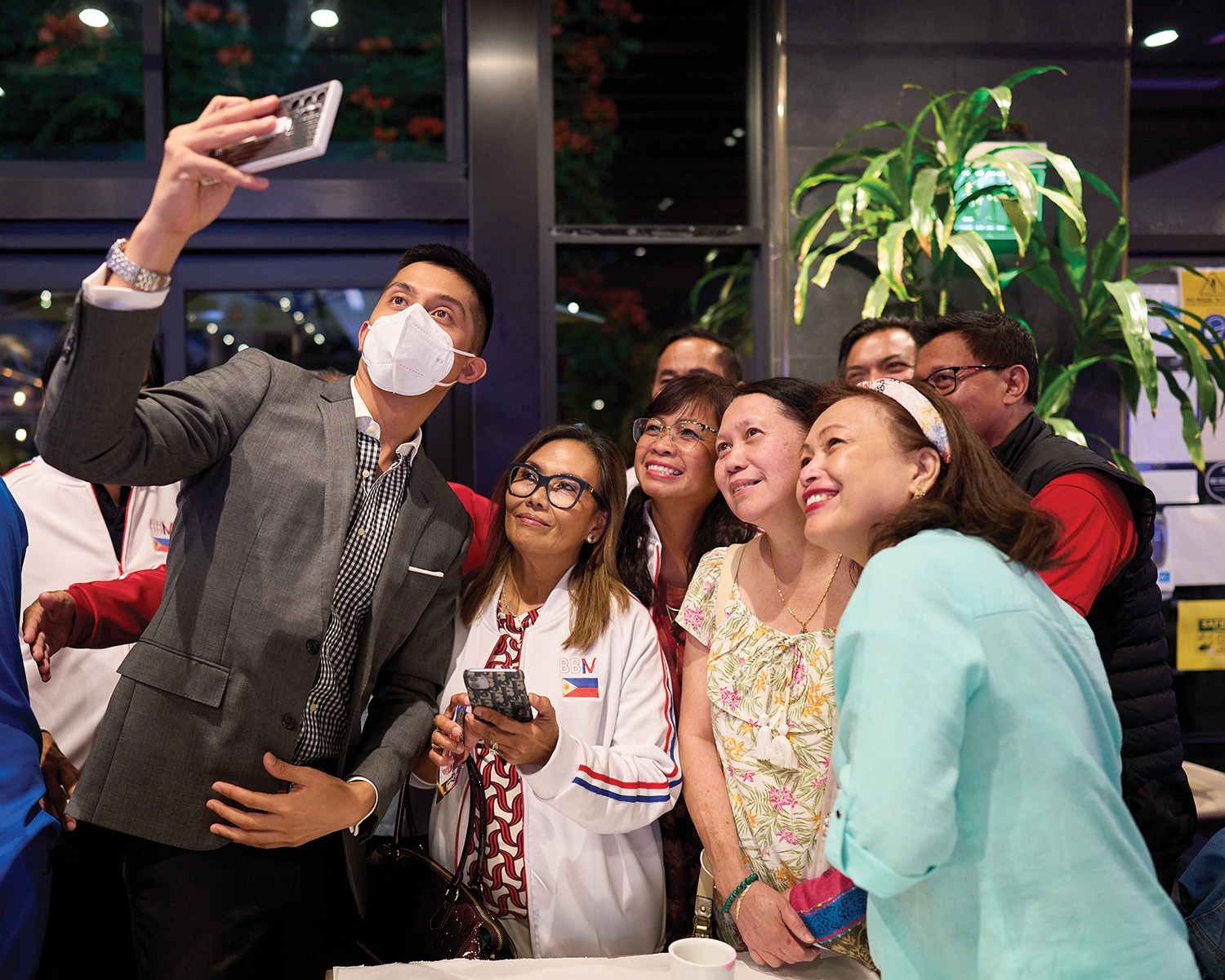 We take our cue from our forever First Lady Imelda Marcos who always says that art is the greatest form of humanity and love," he said.
With the help of various agencies, Manotoc said he also pushed for the installation of free WiFi services in several public areas, equipping the province with upgraded internet connectivity and accessible communication services.
After his remarks and answering questions, Manotoc posed for photos and met with audience members. He was joined by his girlfriend Jamie Herrell, who was named Miss Earth 2014.