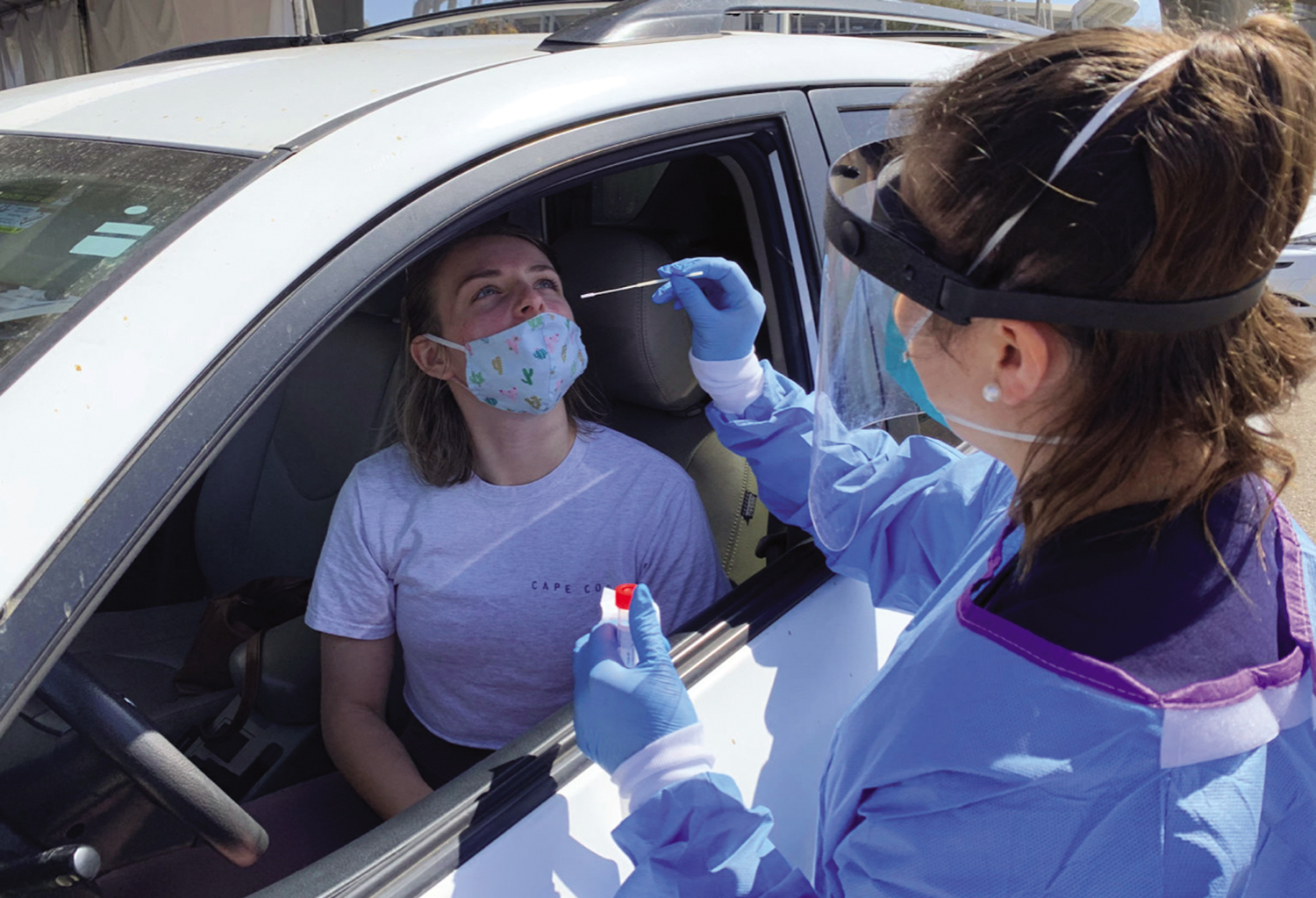 MORE than 800,000 COVID-19 cases have been reported in the San Diego region since the start of the pandemic, the County Health and Human Services Agency reported on Thursday, June 9.
The County has recorded a total of 803,293 cases of the virus since the first local case was identified in March 2020.
Weekly average coronavirus cases have more than tripled in the past 30 days. Hospitalizations are also on the rise.
"The somber milestone and recent spike in cases should serve as a reminder this isn't the time to let our guard down," said Cameron Kaiser, M.D., M.P.H., County deputy public health officer. "Please, make sure you're up to date on your vaccinations and boosters, and consider a mask, especially if you're medically vulnerable yourself or may be around people who are."
Masking is particularly important when traveling or moving through crowded indoor spaces, as is avoiding large gatherings.
County health officials stress that vaccination and boosters continue to be the best defense against COVID-19 and associated hospitalizations or death.
Boosters are available for everyone age five and older. Those 50 and older, and those who are moderately or severely immunocompromised, are encouraged to get a second booster four months after their initial booster.
Treatment options
San Diegans who test positive for COVID-19 can access monoclonal antibody treatment and antiviral drugs free of charge, regardless of health insurance or immigration status.
Antiviral drugs are administered over the course of several days in pill form. They are available to patients with mild-to-moderate COVID-19 symptoms who are at risk of progressing to severe coronavirus disease, including hospitalization or death.
Monoclonal antibody therapies are used to treat mild-to-moderate COVID-19 in adults and children 12 years and older.
Antiviral pills must be prescribed by a health care provider and started within five days of symptoms to be effective. Monoclonal antibodies must be started within seven days.
"The available treatments are safe and effective and lower the risk of severe illness and hospitalization by nearly 90 percent," Kaiser said.
You may be eligible for treatment if you:
Tested positive for COVID-19; and
Have symptoms of COVID-19, but not for more than 10 days; and
Are at high risk for developing severe illness from COVID-19.
To learn more about all treatment options, visit the County's COVID-19 Treatment page at https://www.sandiegocounty.gov/content/sdc/hhsa/programs/phs/community_epidemiology/dc/2019-nCoV/Treatment.html.
(Katie Cadiao/County of San Diego Communications Office)n