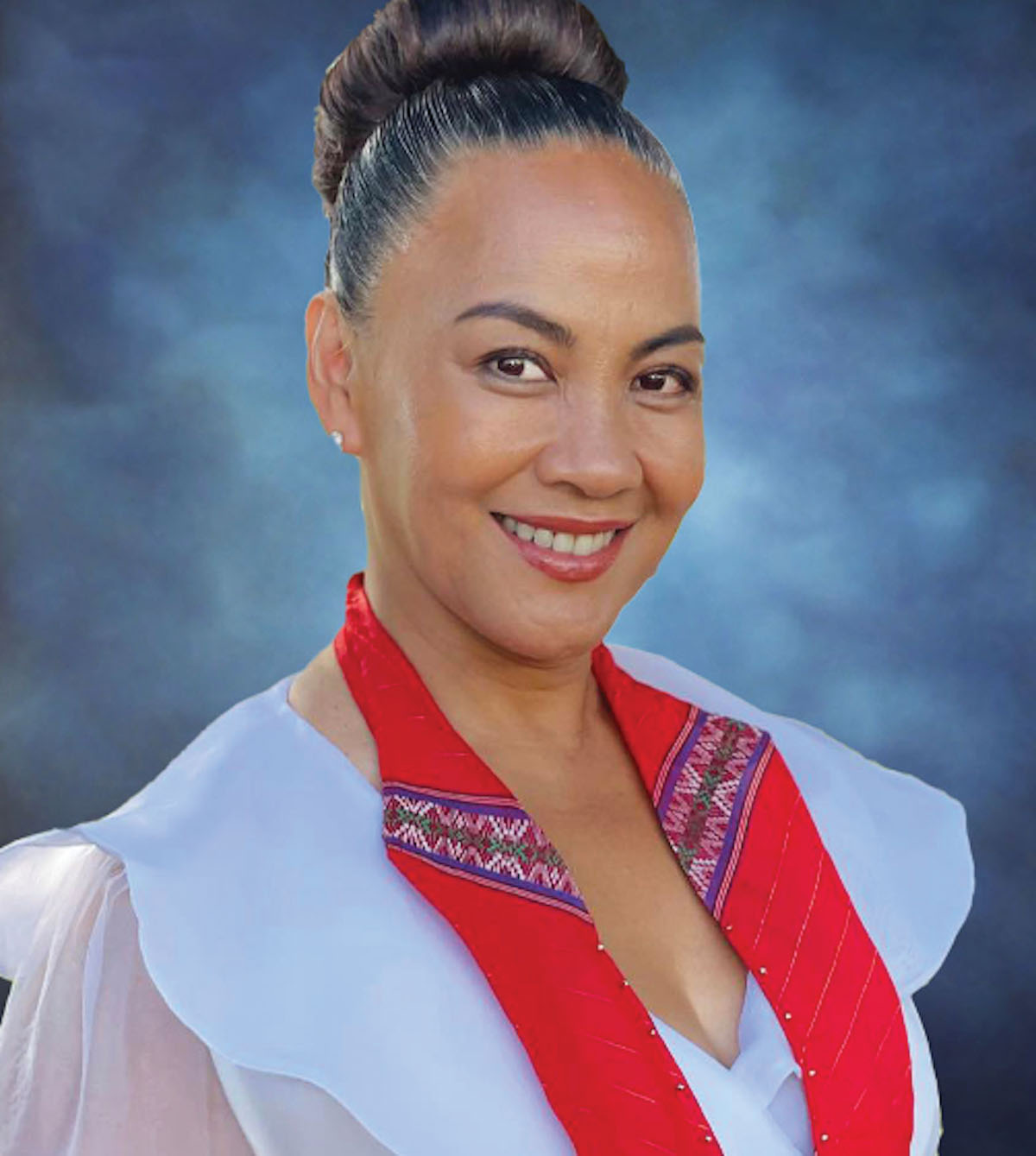 CARSON, CA – On Tuesday, December 7, 2021, Arleen Bocatija Rojas was officially sworn in as the newest Councilmember in the City of Carson to serve District 4. According to L.A. County official results from the November 2, 2021 special election, Rojas led the race of five candidates with 34.76% of the votes in District 4.
"I want to thank God for keeping me healthy and energized through this journey. I believe that any person who has a desire to run for office and be a part of the policymaking and be the voice of the people in the community is a brave person. I would like to thank my opponents, who I'm going to call partners moving forward for their courageous efforts. We are partners because what we did is we brought each other up, we made each other stronger, we made each other work harder, and it was all for the same goal. That is to better our community and work for the people, so thank you. I want to thank all the volunteers who came out and worked with me. I'm here because of you. Thank you to supporters and the endorsers and the advisors both front and behind the scenes. Thank you for your advice. It is because of all of you [supporters] that I am here. For those who did not vote for me, my door is always open. I know that I have to earn your trust so we can work together," said Rojas.
Arleen Rojas was born in 1966 in Agana, Guam. She is an active 31-year veteran police officer for the City of Los Angeles and holds the title as the first female Filipino-American police officer in the history of the department. She is the second female Filipino-American elected to the City Council since 1993.
Arleen used her training, experience, dedication, civic engagement and passion to win the trust of the 22,000+ residents in District 4 to win and become the "Voice of the People." Arleen will use her 31 years in public safety to bridge the gap between law enforcement and the diverse communities in which she serves through social, civil, educational and vocational functions. Arleen's motto for her campaign was "We Are Stronger Together" and she will continue to promote unity within her community.
Arleen's parents, Alfred and Esther Bocatija, are originally from Iloilo City, Bacolod and Negros Occidental, Philippines, respectively, before they settled in Guam. In the early 1970s, the Bocatija family moved and settled in the City of Carson, California.
In October 1990, Arleen joined the Los Angeles Police Department and became the first Filipino-American female police officer in the history of the department.  She lives in the City of Carson with her 13-year-old daughter, Ariyanna.  Her 27-year-old daughter Alyssa is currently working on her PhD at the University of South Florida, while her 26-year-old son Andrew is currently on deployment with the United States Navy. Arleen is proud that her appetite for "making a difference" in society has passed on to her children.
Arleen's 31-year experience as a police officer, protecting and serving the community of the City of Los Angeles, has proven that she can successfully lead a challenging, ever-changing and rewarding career in "making a difference." She accomplished this while treating people with respect, fairness and dignity.
Arleen has balanced her busy professional life as an active police officer and now as a councilwoman for the City of Carson, and still prioritizes her time, efforts and energy into her young daughter's competitive figure skating career. Arleen displays and believes that a woman's strength is not just based on her mental and physical abilities, and her professional title or position. Rather, it is based on the ability to help others, take initiatives, fall, get back up, rise and do it all again, with grace and dignity.
Arleen has used both her professional and personal experiences to influence young women to have the strength and courage to "have a voice" and to be part of the changes in our society. Arleen's "no excuse" attitude has resonated with many women, showing them how to project a positive attitude, have a tenacious appetite and help to influence other women to "Rise Above" and "Make a Difference" in our society.
To contact the office of Arleen Bocatija Rojas for city or council matters, please call (310) 952-1706 or send e-mail to [email protected]. (Councilmember Arleen Rojas Office Release)