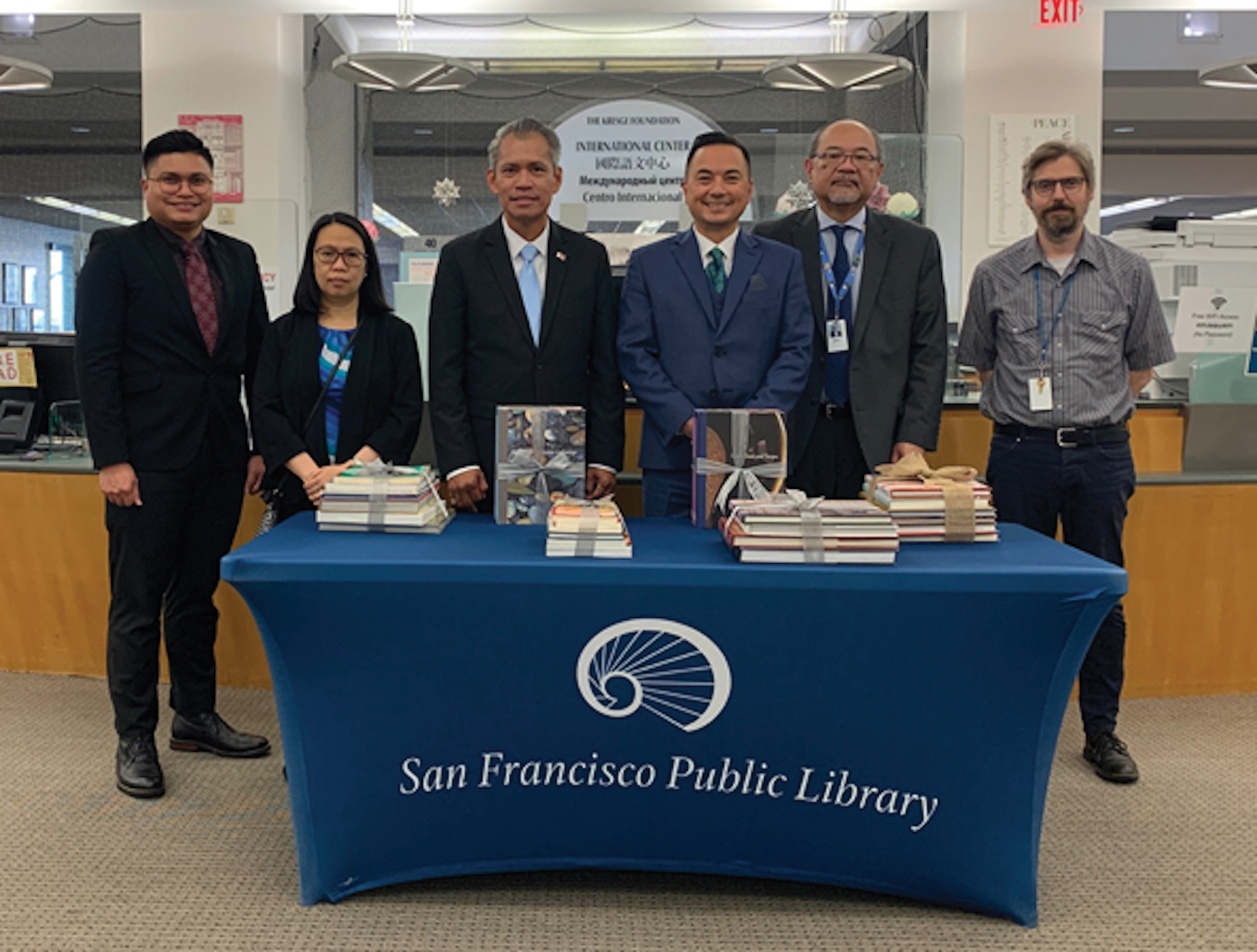 SAN FRANCISCO – As the commemoration this October of Filipino American History Month wrapped up across the United States, the Philippine Consulate General in San Francisco donated 35 Filipiniana books to the San Francisco Public Library (SFPL).
In a simple ceremony on Wednesday, October 26 at the SFPL Main Library's Filipino American Center, Philippine Consul General in San Francisco Neil Ferrer turned over the books to City Librarian Michael Lambert and SFPL Filipino American Center Head Abraham Ignacio.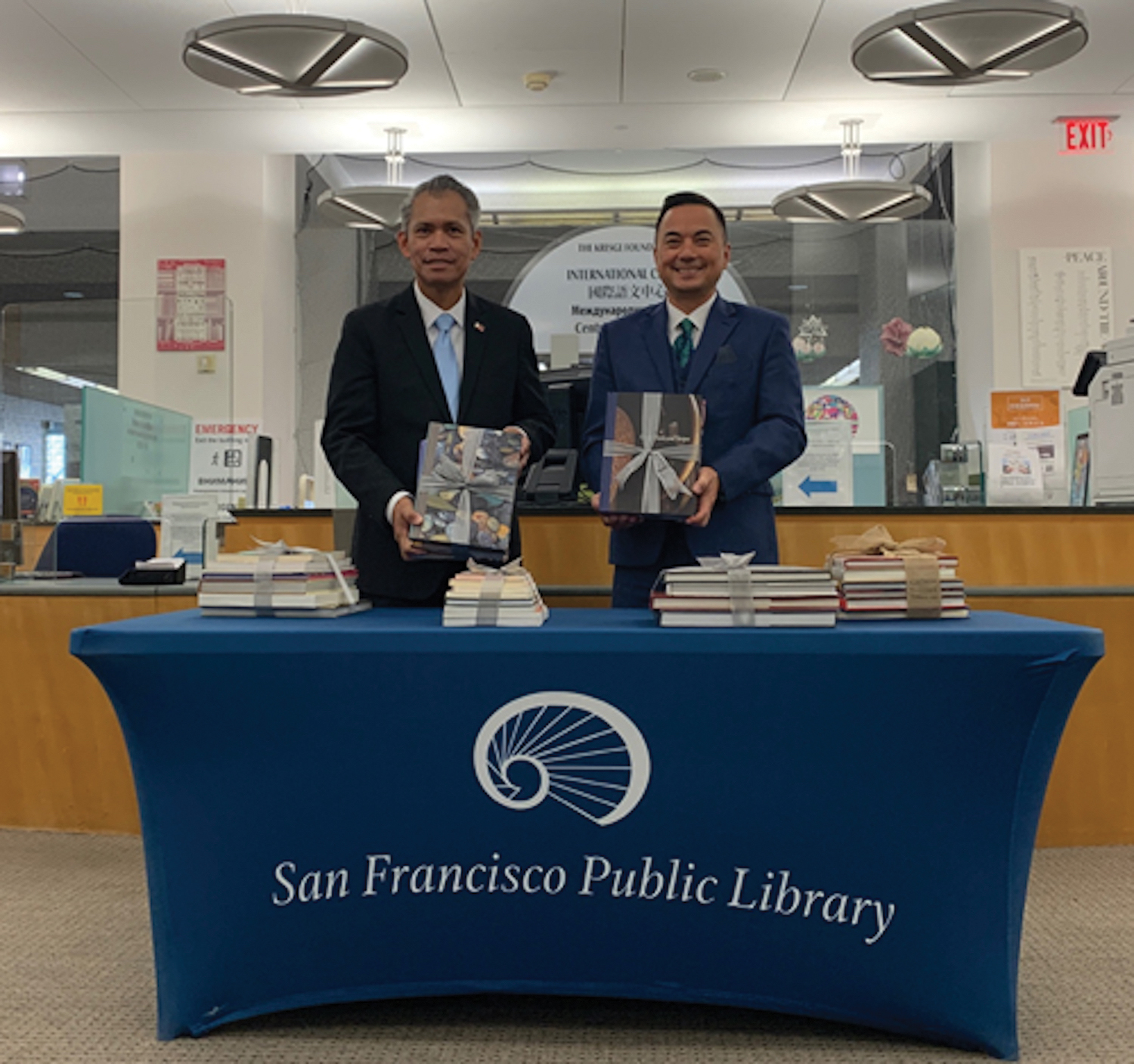 "The Consulate's donation covers a diverse range of topics, including Philippine geography, Philippine political and diplomatic history, Philippine indigenous and pop culture, Philippine arts, and Philippine literature," Consul General Ferrer said.
Consul General Ferrer added that the Consulate hopes to contribute more to the 3,000 to 4,000 Filipino and Filipino American books and publications that are currently housed at the Main Library and in the SFPL's other branches across San Francisco, in line with the Consulate's cultural promotion and cultural diplomacy initiatives.
"The Consulate stands ready to support the San Francisco Public Library in its mission to promote inclusion, diversity and equity in bringing knowledge and information to the people of San Francisco and beyond," Consul General Ferrer said.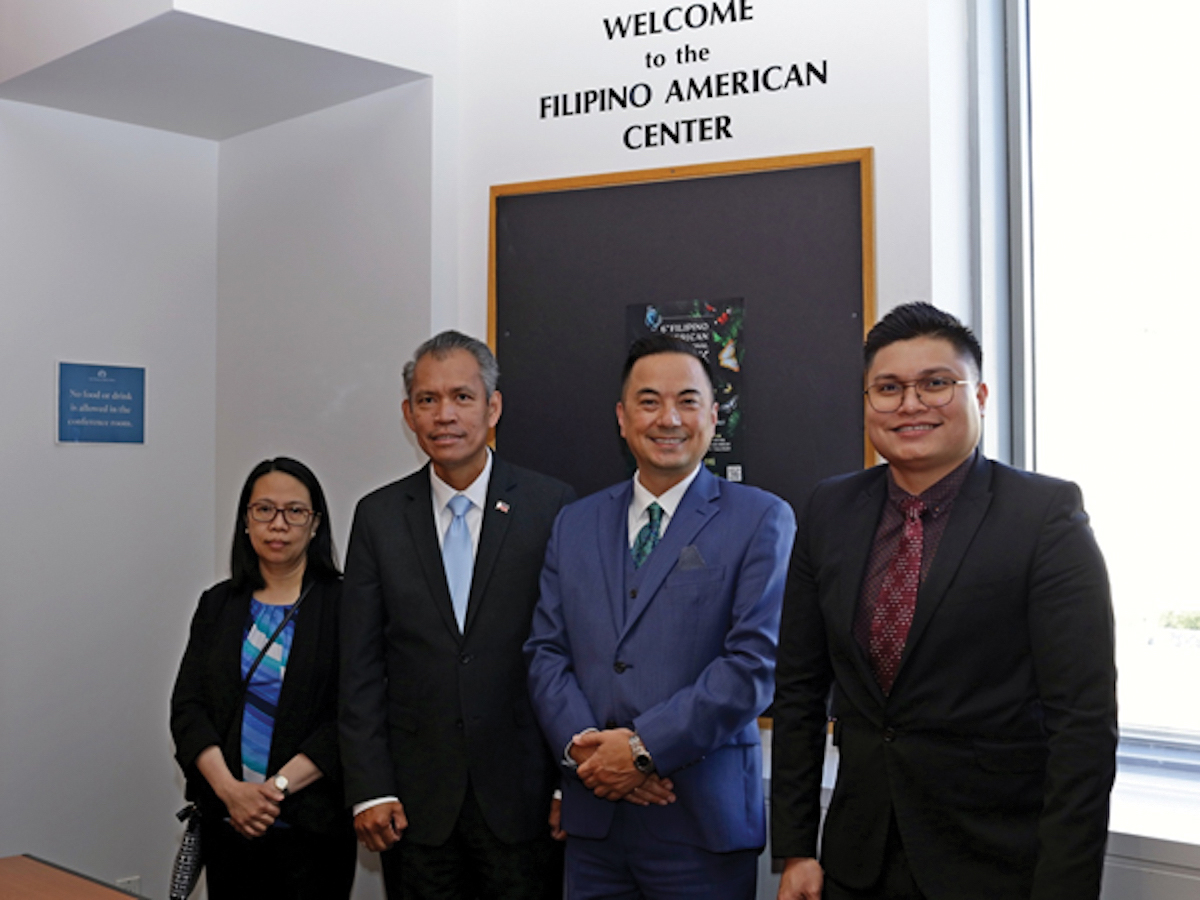 The Philippine Consul General also said that he is also open for possible partnerships between the SFPL and the Sentro Rizal Library, the Consulate's library which is host to around 1,500 Philippine-published books.
The SFPL prides itself as the only public library in the United States that hosts a dedicated center for its Filipino and Filipino American collection. The library currently houses around 3,000 to 4,000 items in English, Filipino and other Philippine languages. (PCGSF Release)