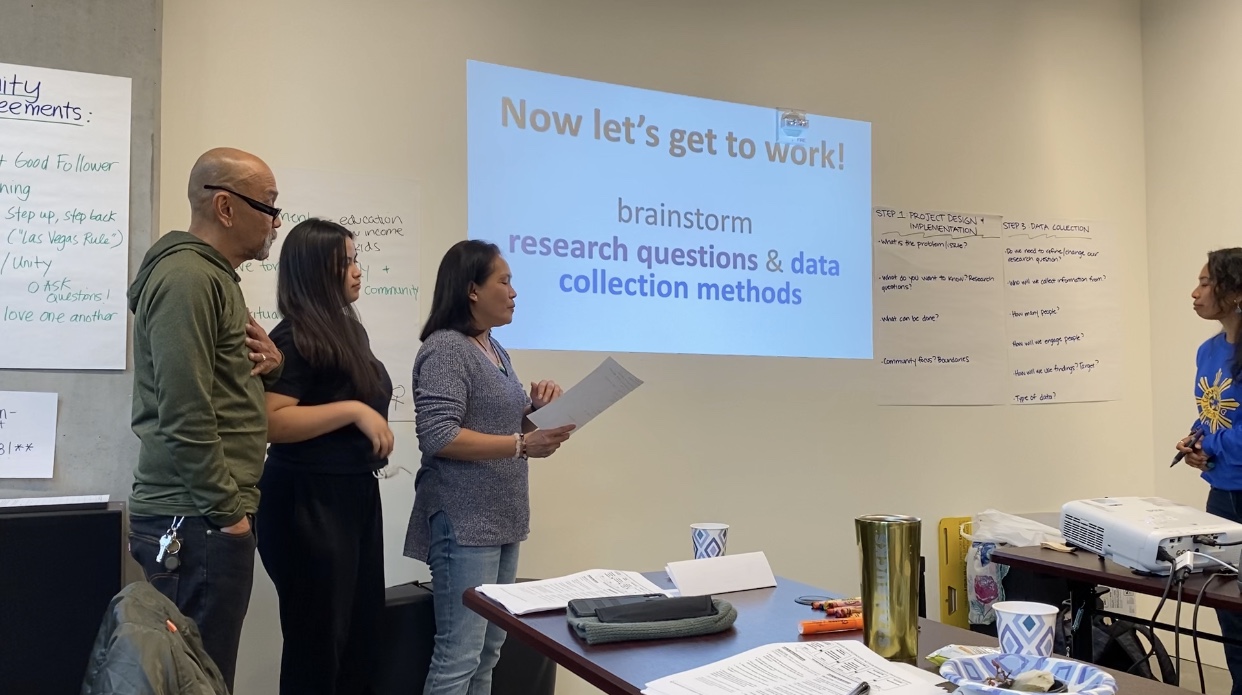 Under the lead of the South of Market Community Action Network's (SOMCAN) "Our Health, Our Community" program, a community health assessment report was created to look at how chronic diseases affect the lives of Filipinos in San Francisco (SF).
The purpose of this report is to better understand the Filipino community's behaviors, perceptions, attitudes, knowledge, and other built environmental factors that increase and lower their risk for chronic diseases. The report was focused on three SF neighborhoods: South of Market, Tenderloin, and Excelsior.
"With my experience as a health ambassador, the program is important and provides help to the community because it gives empowering knowledge to the people regarding their health and well-being. The health information given can be applied to one's own health or to their families. It also influences one's personal health habits and lifestyle. Moreover, the program is essential especially when a lot of people know about it because there is more awareness on health wellness and the built environment," says health ambassador, Emelita Ebol.
Ruby N. Turalba, MPH, professor in the Department of Health Education at SF State University and a workshop facilitator of the health program, says that almost all Filipinos has a family member with a chronic health issue. "We learned from this research that 63% of survey respondents have a family history of chronic diseases. SOMCAN's health programs and workshops are important for the Filipino community to prevent chronic diseases and improve overall health. SOMCAN's Our Health, Our Community programs also provide a space for community members to come together, talk about our shared experiences, share resources, and provide support."
Chronic diseases disproportionately affect many communities in the U.S., but Filipino Americans suffer a higher rate of chronic diseases, specifically, hypertension, Type 2 diabetes, cardiovascular diseases, and obesity compared to other populations. Although research is available to deeply understand this health disparity, there are still limitations in research and public health data focused on the Filipino community.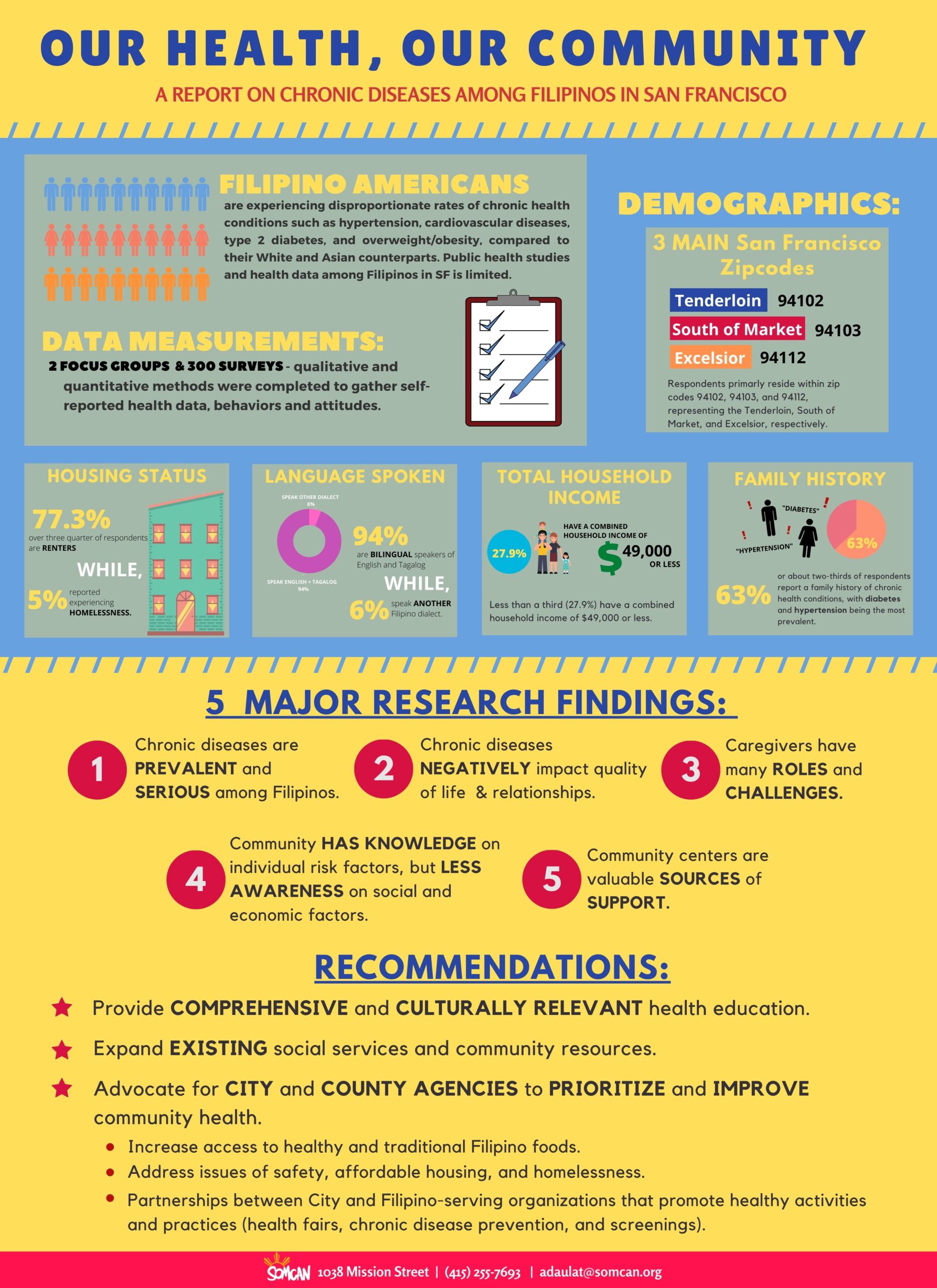 According to Turalba, there is no published report on the chronic health of San Francisco's Filipino residents and that the purpose of the research project is to address this by documenting the health outcomes and experience of the Filipino community in San Francisco.
"As Filipinos, we are often invisibilized in research and in public discourse, and it is important to bring to light our experiences and stories. We hope that this study will inform public health strategies, as well as guide advocacy efforts and organizing campaigns to improve the health of our community," Turalba said.
The health assessment findings aim to: 1) guide SOMCAN's development on the community's health and wellness activities, as well as culturally-appropriate chronic disease prevention and educational materials and 2) inform the organization's policy advocacy and environmental strategies.
Along with the report, an infographic was also produced to further present summary findings of the health assessment.
The Our Health, Our Community program was made possible by the San Francisco Public Health Foundation, Sugary Drinks Distributor Tax Healthy Communities Grants Program. A copy of the report will be posted on SOMCAN's website and a downloadable copy can be requested.