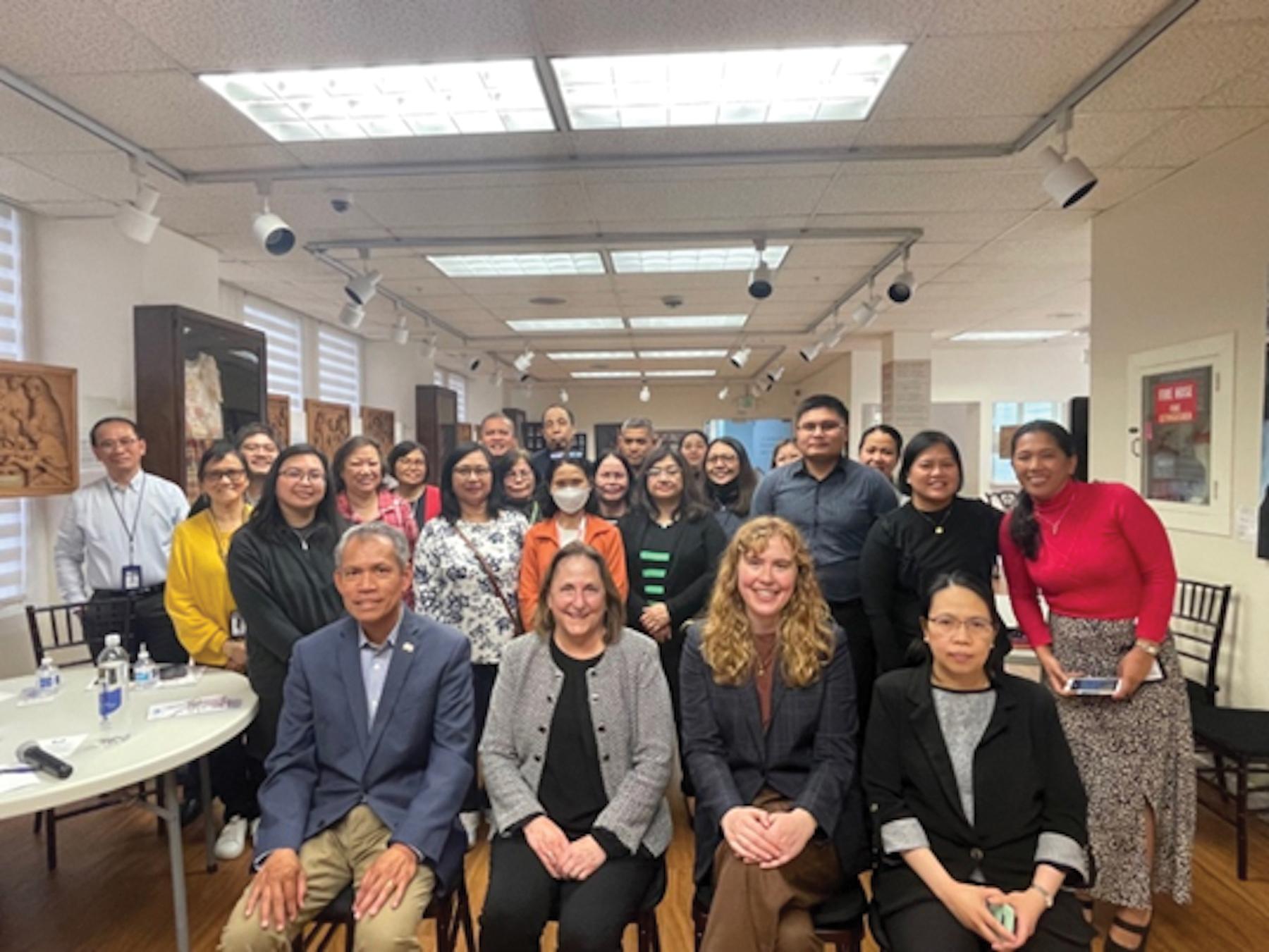 THE Philippine Consulate General in San Francisco organized and held a seminar on human trafficking for consulate personnel on May 12, 2023 at the Sentro Rizal of the Philippine Center, in partnership with Justice at Last (JAL), an independent nonprofit law firm in the San Francisco Bay Area exclusively serving the legal needs of trafficked survivors.
The seminar discussed the issue of human trafficking at the global, national, and state levels, as well as the pertinent U.S. laws on human trafficking. It touched on the barriers to disclosure and/or victim identification, the indicators that an individual may be in a trafficking situation, the barriers to seeking assistance, and the procedure for reporting cases of trafficking to law enforcement.
Based on their experience working with trafficking victims, the resource speakers provided useful information on empowering victims of trauma, promoting a rights-based advocacy, and addressing the common legal and non-legal needs of trafficking victims. They also discussed the forms of immigration relief available to the trafficking victims, and gave a brief introduction to the U.S. criminal legal system.
In his remarks during the activity, Consul General Neil Frank Ferrer noted that the seminar was in line with the consulate's mandate to protect the rights and promote the welfare of Filipinos overseas. He mentioned that it was also in pursuit of its anti-trafficking mandate under relevant Philippine laws. He thanked the resource speakers for sharing their time and expertise to help build and enhance the capacity of consulate personnel to improve their services and to provide assistance to victims of trafficking.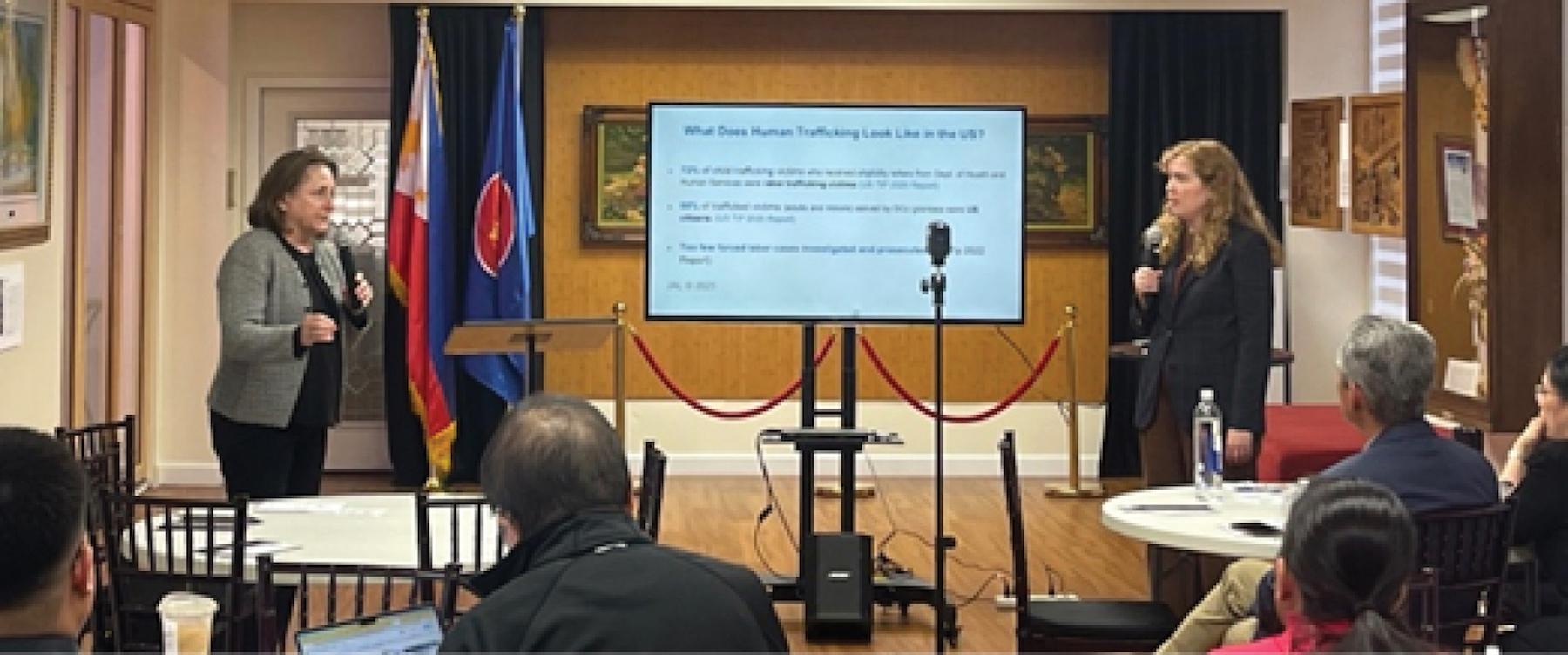 Atty. Rose Mukhar, executive director and principal attorney of Justice at Last, and Kendall Anderson, client advocate at the same organization, served as resource speakers during the seminar. Atty. Mukhar is a social justice, human rights, and crime victim's rights attorney with experience in cases involving children, women, refugees, and survivors of domestic violence, sexual assault, torture, and human trafficking. Ms. Anderson is an anti-human trafficking and social justice advocate.