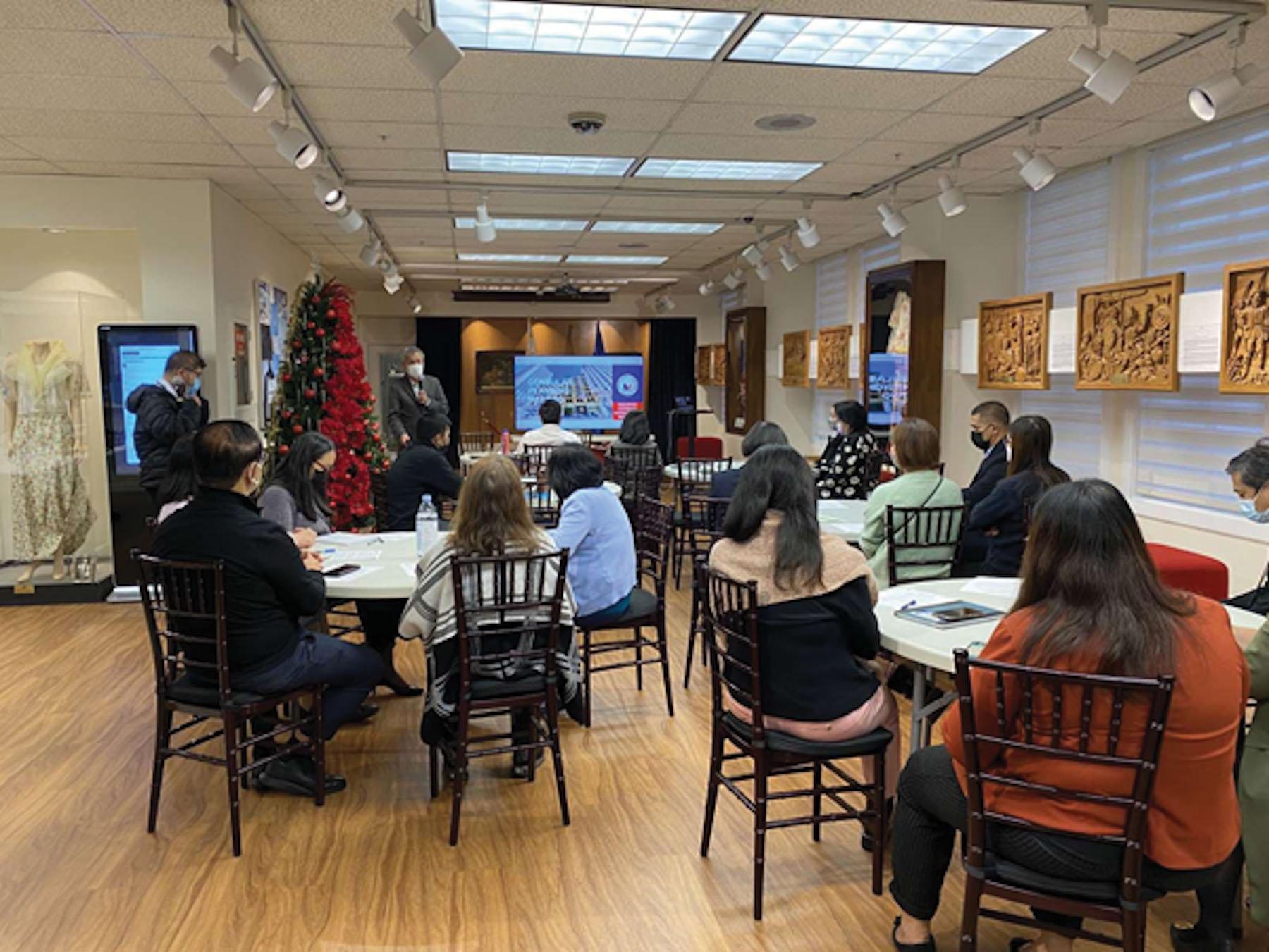 SAN FRANCISCO – The Philippine Consulate General in San Francisco delivered a record 56,466 consular services in 2022, registering a 27.84-percent increase from the previous year.
During the Consulate's Planning Meeting for Consular Services held in January of this year, Philippine Consul General in San Francisco Neil Frank Ferrer said: "I am very pleased to note that the Consulate significantly exceeded its targets and delivered a record number of consular services in 2022 to our constituents in the U.S. Pacific Northwest. These services include passport and visa issuances, dual citizenship applications, civil registrations, and notarization of documents."
Consul General Ferrer added, "Aside from rendering these consular services, the Consulate was able to offer continuous availability of appointments for passport and dual citizenship services, reduce the turnaround time for passport releasing and civil registration, conduct a Passport Retooling Seminar for our personnel, and achieve a 95.54 percent satisfaction rating throughout the year."
He reaffirmed the Consulate's commitment "to deliver efficient, effective, and timely passport and other consular services to Filipinos in the U.S. Pacific Northwest in 2023, building on the Consulate's accomplishments in 2022."
During the planning meeting, Consulate personnel evaluated the accomplishments delivered in 2022, determined areas for improvement, and planned the major programs and activities targeted for implementation in 2023.
In 2022, the Consulate processed 26,093 passports, 12,387 dual citizenship petitions, 3,933 civil registry documents, and 12,902 notarial documents, all of which were record-high numbers. 1,152 other services were also delivered.
In addition, the Consulate successfully conducted eight consular outreach missions in various states in its jurisdictions, including Alaska, Colorado, Nevada, Oregon, Utah, and Washington. A total of 8,629 services were delivered during these outreach missions.
For further details on accessing the Consulate's services, including how to set appointments, requirements, and the indicative schedule of consular outreach missions in 2023, the public may visit the Consulate's official website: pcgsanfrancisco.org.