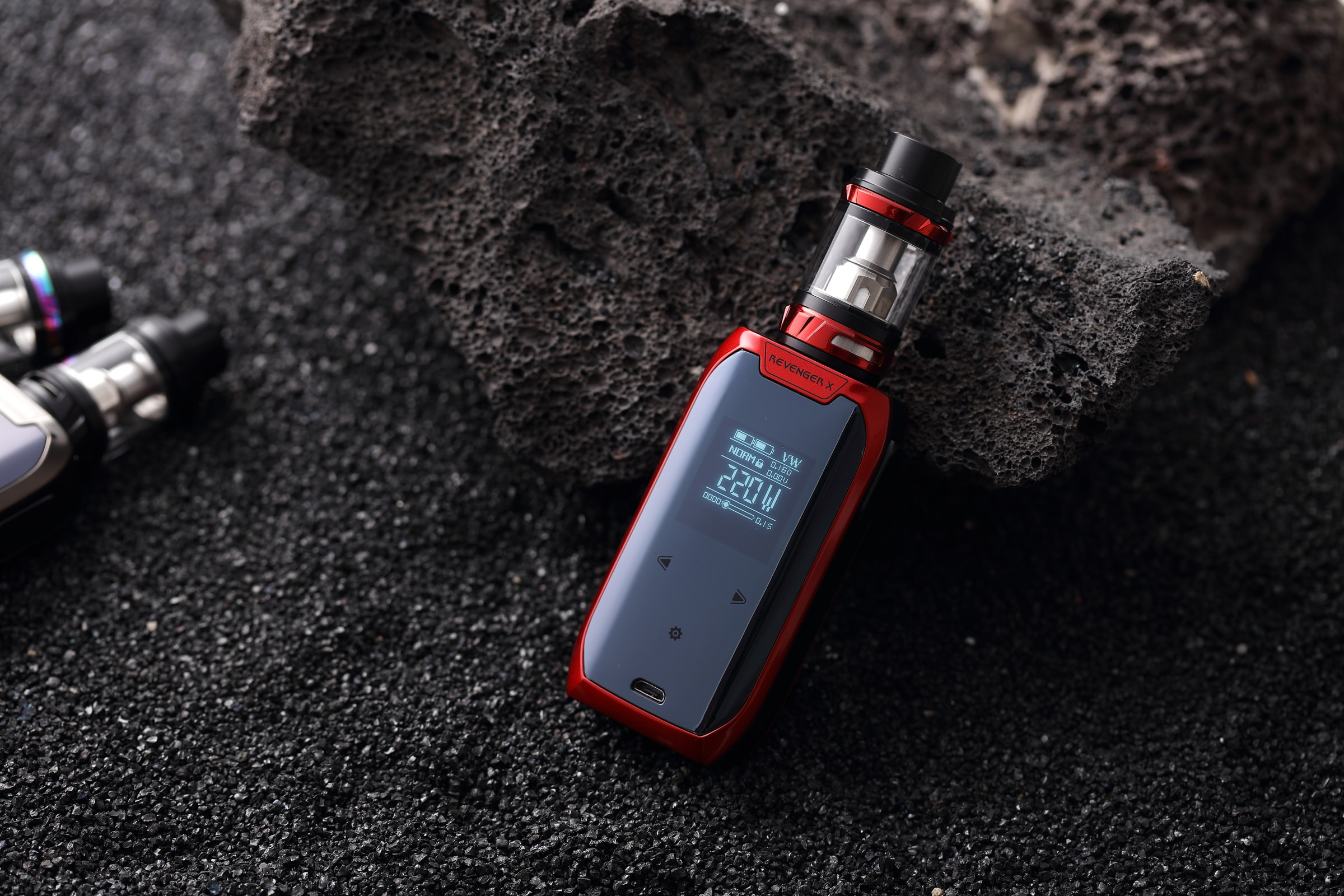 CONTRA Costa County officials and community advocates came together in a Zoom briefing to talk about the issues attached to tobacco retailers, vaping and e-cigarettes – specifically, the products' proximity to schools and youth, as well as its well-heeled presence in underserved, minority communities.
A panel of experts led the presentation and discussion with ethnic media moderated by Odette Keeley of Global MediaX that included Dr. Ori Tzvieli, Public Health Director and Deputy Health Officer of Contra Costa Health Services, Dr. Phillip Gardiner of the African American Tobacco Control Leadership Council (AATCLC), Ali Wohlgemuth of Bay Area Community Services and John Chung of Community Health for Asian Americans. Nathan Hill Meza provided testimony from the youth sector.
According to graphs and materials provided by experts, there are a total of 129 tobacco retailers in the cities of Pittsburg and Antioch.
In Pittsburg, 18.8% of these retailers are within 500 feet of schools, and the percentage increases to 22.9% when the scope is widened to within 1,000 feet of schools.
In Antioch, 9.9% of tobacco retailers are within 500 feet of schools, and the percentage jumps to 31.0% when looking at retailers within 1,000 feet of schools.
What is alarming to advocates is that when tobacco retailers' proximity to public schools are singled out, the percentages increase dramatically for both cities – for Antioch, 26% are within 500 feet of public schools and 53% are within 1,000 feet of public schools; for Antioch, 53% are within 500 feet of public schools and 66% are within 1,000 feet of public schools. In both cities, exposure for students from elementary and middle/junior high public schools are north of 50%.
Experiences are similar, according to experts, in both cities where vaping and e-cigarettes are readily available to youth when they go to these stores, and are marketed in a variety of flavors that look enticing to youth. What's more, these products are sold in single packs at some of these retailers, allowing young people the affordability of starting the activity of vaping and/or trying e-cigarettes, which can then lead them to trying more dangerous products.
According to Dr. Gardiner of the ACCTCLC, menthol cigarettes are prevalent in the African-American community and other poor communities of color, and have been responsible for the loss of about 1.5 million life-years among African-Americans within the period of 1980 to 2018. A recent study, Dr. Gardiner said, showed that menthol cigarettes were responsible for 1.5 million new smokers and 157,000 smoking-related premature deaths.
"Let's be clear: the main killer of African-Americans are these product. And while African-Americans constitute only 12% of the total U.S. population, they represent 15% of all new smokers, 41% of smoking-related premature deaths, and 50% of the total menthol-related harm," he said, as he reminded listeners how these products (tobacco and flavored cigarettes) have been the main vectors of disease in Black, Brown and other poor communities of color.
Dr. Gardiner showed in his slides that the peppermint taste in tobacco masks the harshness of smoking and makes it easier to inhale smoke, allowing for more nicotine to be taken in. The cooling sensation also contributes to making it agreeable with consumers, and slows down metabolism allowing for the nicotine to stay more in the body.
Dr. Tzvieli, meanwhile, showed in his presentation how more prevalent tobacco retailers are situated in communities that have a lower household income in Contra Costa County. Accessibility and availability of tobacco products, including vaping devices and e-cigarettes as well as marketing and promotions for these products, mostly impact communities with a dense amount of people of color.
Dr. Tzveili said that since vaping has been unregulated for the last 12 years, many young people are starting to vape and getting hooked on tobacco products, and the county sees this as a public health challenge in the years to come and will more likely contribute to many, many more deaths in the future.
"We know that nicotine is addictive, we know that it does a lot of harm. There was a Surgeon General report in 2016 on the use of e-cigarettes amongst youth that concluded that youth use of nicotine in any form, including e-cigarettes, is unsafe, can harm adolescent brain development and impacts attention, memory, learning, and can lead to a lifetime of use," Dr. Tzveili stated, as he talked about how the tobacco industry has pivoted to vaping and the use of e-cigarettes in the face of the dwindling number of tobacco products users.
Dr. Tzveili pointed out a few things: four out of five kids who have used tobacco have initiated it with a flavored product (almost 85% among middle and high school students); over 70% of kids have tried it with fruit or candy flavors, mint or menthol; vaping devices are almost difficult to tell from school supplies, and made to look like pens, USB ports and other common items; it is possible for retailers to sell a single piece or minimum number to youth (unlike traditional cigarettes that need to be sold in packs of 20s) as these products are not covered by existing law.
His report included a California Health Kids Survey that showed about 31% of Antioch 11th graders (2017-2018) and 30% of Pittsburg 11th graders (2018-2019) reporting having ever used an electronic cigarette device.
Wohlgemuth, for her part, focused on the work being done by the Youth Tobacco Advocacy and Policy Project (YTAPP), which mirrored some of the information shared by Dr. Tzveili. YTAPP's members, in addition to being informed on social justice and health issues, also shared among themselves lived experiences of tobacco use in their own families or in their communities.
According to information gleaned by the youth members of YTAPP via store surveys, 1 in 3 of Antioch schools are within 1,000 feet of a tobacco retailer, and that 97% of retailers sold flavored tobacco products. Other findings include seeing tobacco smoking for kids as early as 11 years old due to social marketing strategies employed by companies to sell vaping products; marketing the products in brightly-colored packages and flavors (grape, bubble gum, unicorn milk, cotton candy, etc.) that appeal to kids/youth; products priced to move (e.g. Swishers priced at 2 for $1) and can sometimes be cheaper than a candy bar.
"In practice, this means that a child growing up in a wealthy, predominantly white suburb like Danville or Lafayette is significantly less likely to be exposed to tobacco in the retail environment than a child growing up in Concord or Antioch," Wohlgemuth said. "So we see this as a real equity issue in our county."
Chung, who focused on the community of Pittsburg, showed that 39% of retailers are within 1000 feet of a school or youth-sensitive area, and that 100% of Pittsburg retailers surveyed sold flavored tobacco products. Little cigars or cigarillos are sold in Pittsburg for less than $1, and can be sold individually or in packs of 2 or 3.
Among the data points presented, Chung showed that 80% of youth smoker started with a flavored tobacco product, 85% of teen vapers use flavored e-cigarettes, youth who vape are four times more likely to smoke one year later, and 50% of youth start with menthol cigarettes.
Meza, a 17-year-old senior who lives has lived in the Pittsburg/Antioch area all his life, has experience with a family member who became addicted to menthol cigarettes at a young age. He said that you could smell remnants of flavored cigarettes and vapes, and that vaping has become rampant that the restroom has become known as Juul room.
Meza has observed that the Pittsburg/Antioch area has been heavily marketed with flavored tobacco products, particularly menthol-flavored ones. Corner stores close to Pittsburg High School, where a lot of the youth visit when they get out of school, are riddled with great promotions for flavored cigarettes and other products, including alcohol, he related.
"We're being exposed intentionally to tobacco from youth. So, we don't second-guess when it appears in front of us. We actually place a positive connotation to it, especially to African-American and Hispanic communities," he said, as he added that flavored cigarettes have that added marketing component of being "cool and grown-up" and that kids from communities of color are disproportionately affected by these products.
All panelists were one in saying that communities need to be very proactive in seeing that Tobacco Retail License (TRL) policies need to be put in place and implemented thoroughly in order to protect vulnerable youth from getting access to flavored tobacco products.
By eliminating the sale of e-cigarettes, eliminating coupon prices and promotions, restricting flavors, setting a minimum price and pack size, and setting rules for density and proximity of retailers to communities and schools, TRLs are a good way to ensure there is compliance with local business standards, there is a reduction in the inequities when it comes to the prevalence of flavored tobacco and other tobacco products in underserved communities, and there is a reduction to youth access to tobacco.
All these will lead to a lessening of the negative public health effects associated with tobacco use, and, perhaps, accelerate the reduction of one of the leading causes of preventable disease and death in the country.
According to Dr. Tzveili, 15 of the 19 jurisdictions in Contra Costa County have adopted a basic policy that require tobacco retailers to maintain an annual license to sell tobacco products, and that many jurisdictions have strengthened their regulations by adopting comprehensive Tobacco Retail License policies.
As Dr. Gardiner put it, communities cannot wait for the federal government to enact rules that prevent flavored tobacco, including menthol, from being marketed heavily to vulnerable populations, including poor, underserved communities of color.
Local communities must take up the cudgels for themselves as he expects the tobacco industry to challenge any rules implemented by the government. And concerned citizens must inform themselves and fight for the passage of laws that take away these products that have killed millions of lives.
"We can't wait for the state or FDA. Lives are at stake. We must continue to fight for local and state bans on this…Enough is enough," he said. "…Menthol is a social justice issue. The disproportionate marketing and targeting of candy-flavored poison to African Americans and other specially-oppressed sectors or our society is outright discriminatory and genocidal. The poorest, the folks that are the least informed, people with the fewest resources… indeed, it is the definition of preying on the most vulnerable sectors of our society."
"So what's at stake: it's our future, it's our kids," Dr. Gardiner added.