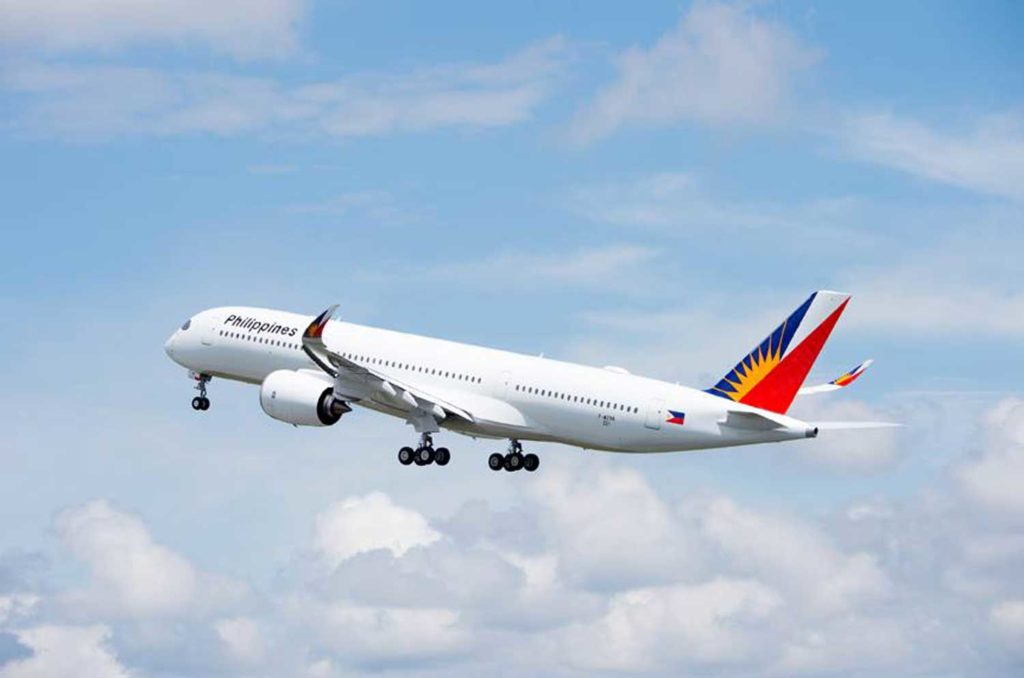 ON October 29, 2018, 4-Star carrier Philippine Airlines will mark another milestone in aviation history as the first airline to mount a direct nonstop service to the Big Apple from the Philippines.
A brand-new PAL Airbus A350-900 will commence the historic flight when it departs as PR126 from Manila's Ninoy Aquino International Airport for a 16-hour nonstop journey across the North Polar regions, to land at New York's John F. Kennedy International Airport on the evening of the same day.
PAL President and COO Jaime J. Bautista said "We look forward with eager anticipation, as we prepare to fly almost halfway around the world on the longest route ever to be served by a Philippine carrier. What's in store for travelers is a journey unparalleled – an ultra-comfortable flight on one of the world's most advanced commercial airplanes."
"The maiden nonstop 16 hour Manila-New York journey will usher in a long-haul travel experience marked by comfort, convenience and efficiency," he added.
For his part, PAL VP Sales Ryan Uy noted brisk sales for this newest product offering.
"People want to experience this much-talked about A350 aircraft. They want to sample the spacious cabin designed for rest, relaxation, fine dining and wide choices of video entertainment. Now they can enjoy the A350 on a flight that takes them directly to the U.S. East Coast, with no more time-consuming stop-overs and no inconvenient transfer connections along the route. One take-off and one landing, and you're in the Big Apple."
Tourists and balikbayans based in the New York, New Jersey and Connecticut states will now find it easier and more convenient to visit the Philippines. Prior to the new PAL service, Manila-bound passengers had to go through intermediate stop-overs in Canada, the U.S. West Coast or airports in other Asian countries, usually by connecting from one flight to another.
The PAL service between Manila and New York City gives passengers the flexibility to choose from a wider selection of departure days.
From October 29 to November 3, PAL will operate a four times weekly service (Monday / Tuesday / Thursday / Saturday) from Manila to New York.
PR126 departs from Manila at 8:10PM and arrives in New York JFK at 11:15PM (local time) on the same day. By November 5, Manila departure will shift to 9:00PM and arrival in New York JFK remains at 11:15PM. Starting December 6, PAL will start serving the MNL-NYC route five times weekly with the introduction of the 5th frequency (every Wednesday).
From October 30 to November 5, PAL will serve the New York to Manila route four times weekly (Tuesday/ Wednesday / Friday / Sunday).
PR127 will leave New York JFK at 1:45AM (local time) and touch down in Manila is at 6:25AM the following day. By November 7, arrival in Manila will be at 7:25AM (note: departure from New York remains at 1:45AM local time.)
PAL will operate the 5th frequency (every Thursday) out of New York starting December 13.
All PAL flights to New York will depart from NAIA Terminal 2. PAL flights from New York will arrive at NAIA Terminal 1.
(However, PAL flights to and from Canada, i.e. Vancouver and Toronto, will use NAIA Terminal 1 as their point of departure and arrival in Manila.)
The new long-range A350 that will serve the Manila-JFK route boasts outstanding characteristics:
— Can fly up to 8,000 nautical miles (14,800 km) and boasts a quieter cabin up to 4 times less noise, making it the quietest twin-aisle aircraft to date
— Has an all-new design and state of the art technology, with the aircraft's advanced Rolls Royce Trent XWB engines producing unparalleled range and efficiency
— Has a light weight but very strong structure which also costs significantly less to maintain: 70% of which is made of advanced material including 53% composite
— Offers Wi-Fi service for all passengers (subject to time and volume caps), with affordable renewal plans
— Features special LED mood lighting, customized especially for PAL, giving passengers a more intimate in-flight experience that helps them adjust to time zone and day vs. night changes
(Advertising Supplement)