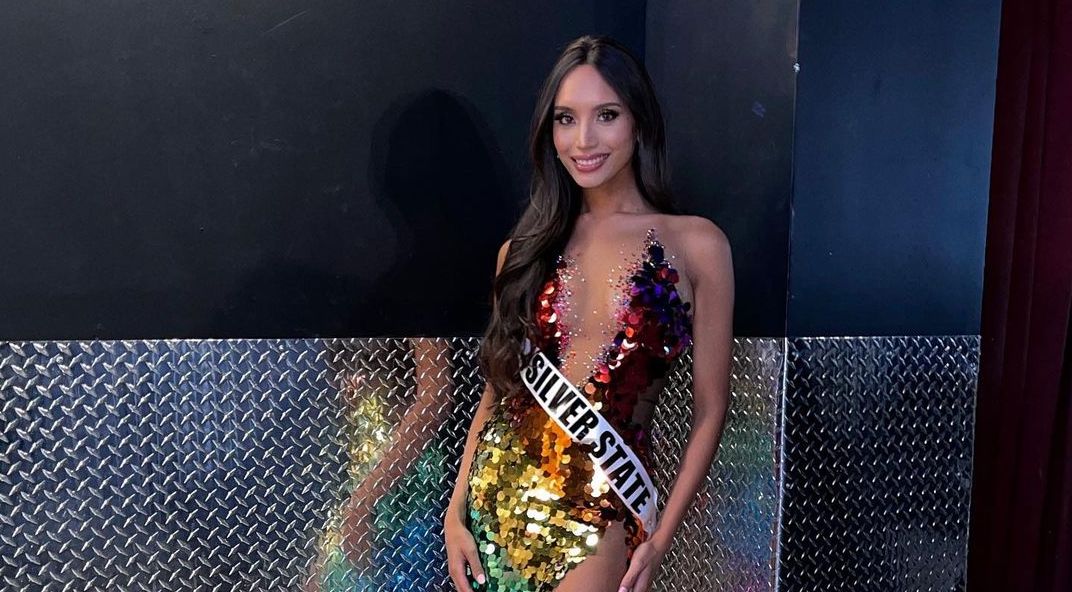 Kataluna Enriquez, a Filipina American transgender woman who was crowned Miss Nevada USA on Sunday, June 27, will become the first openly transgender woman to vie for the Miss USA title later this year.
The 27-year-old took to social media to express her thanks for those who helped her in the journey after winning the Miss Nevada title at South Point Hotel Casino in Las Vegas.
View this post on Instagram
"My community, you are always in my heart," Enriquez said on Instagram. "My win is our win. We just made history. Happy pride."
For the Miss Nevada finals, Enriquez, owner and designer of KatalunaKouture, designed and wore a rainbow sequined gown in honor of Pride Month.
"In honor of Pride Month, and all of those who don't get a chance to spread their colors," Enriquez said on Instagram.
Enriquez has received support from former pageant winners such as Mela Habijan, who won Miss Trans Global 2020.
"Our trans Pinay sister, Kataluna Enriquez, made history today! She won Miss Nevada 2021. She will be the first trans woman to compete at the Miss USA Pageant," Habijan said on Twitter. "Mabuhay ka, Sis Kataluna Enriquez!"
She bagged the Miss Silver State USA title last March, a preliminary competition for the Miss Nevada USA pageant.
Enriquez has been an advocate for LGBTQ+ rights, collaborating with organizations like The Pride Tree that specializes in safe programs for LGBTQ+ youth and the "It Gets Better" program's collaboration with Aerie, where 100% of Aerie's "Pride Collection" will go to the project to raise funds for global LGBTQ+ youth.
Enrique's partnerships are centered around fashion and LGBTQ+ rights and empowerment, two elements that have become her trademark. Her dresses worn in pageants are also designed by herself.
"I was born in a culture that oppressed anyone who chose to live their authentic self," Enriquez said on Instagram. "Don't let hate and fear dictate your possibilities and your treatment of people around you and most importantly, stand proud."
Enriquez will represent the Silver State during the Miss USA 2021, which will be held on November 29 at River Spirit Casino Resort's Paradise Cove Theater in Tulsa, Oklahoma.