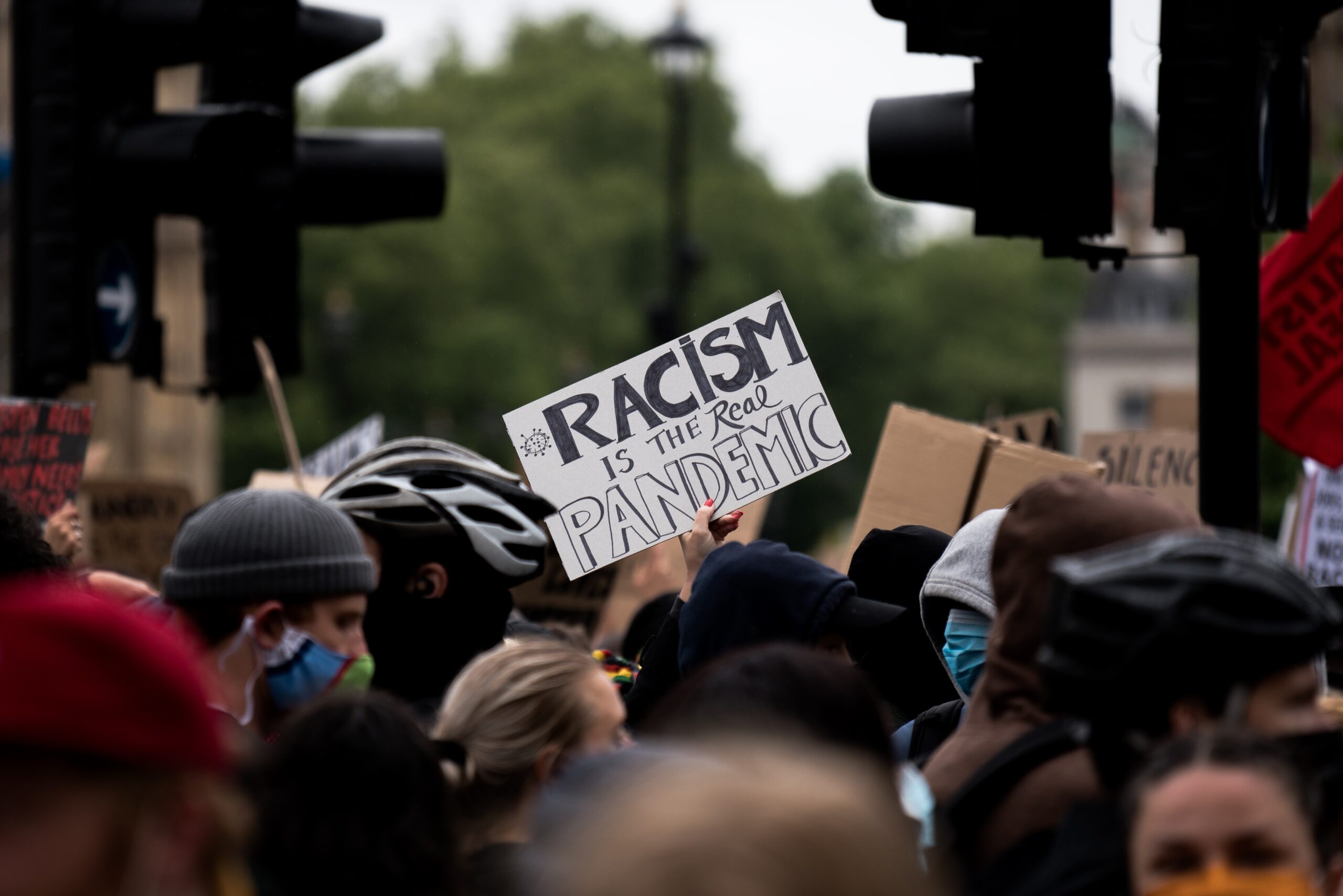 Like so many pet owners, Filipino American Alex De Ocampo takes his dogs on a regular route in his neighborhood.
The neighborhood in question, Mount Washington, is a microcosm of Los Angeles: left-leaning, socially progressive and, most importantly, gentrified. As a resident for the last decade, the Los Angeles native considers the inclusive, artsy neighborhood his home.
On Wednesday, July 22, De Ocampo took his dogs down the familiar dirt road like any other morning in the neighborhood in which he's lived for seven years. But it was anything but ordinary.
De Ocampo, a voting rights activist in Los Angeles, told the Asian Journal that while walking, he saw a woman complaining to sanitation workers who were collecting trash about bullet casings that she allegedly found in a neighborhood trash can.
"She literally stopped in front of their truck and went over to them while not wearing a mask and started loudly talking about these bullet casings that had been left and that 'colored people' had left," De Ocampo said.
De Ocampo said that he was shocked by the woman's usage of the word "colored" — a loaded blanket term with historical divisive connotations that's often used to denigrate brown folks — and pulled out his phone to film this woman's behavior.
Like so many folks who've recorded recent incidents with white and white-passing people, de Ocampo wanted to film this interaction because "this is not right, what she's saying." But before he could start filming, the woman began to approach de Ocampo and told him, "'Hey you, colored person. There's a lot of you colored people coming in this neighborhood causing problems.'"
"I felt like I was in the Twilight Zone, like, is this really happening to me right now? She just called me a colored person so I started filming because it was getting weird and she was getting close to me," he said.
De Ocampo then began filming which caused the woman to put her mask on and she began asking him a variety of questions: "Who are you? Where do you live? Do you live here?" (The video is available to view on De Ocampo's Instagram.)
Historically, Mount Washington was known as an artists' hub, the Laurel Canyon of Northeast Los Angeles. Over the last few decades, gentrification has made Mount Washington among the more affluent neighborhoods in Los Angeles, but its reputation as a liberal haven remained.
Black Lives Matters signs and pro-immigrant slogans are peppered throughout the neighborhood of charming mid-century bungalows that line the winding roads; famously, former LA Mayor Antonio Villaraigosa has resided there since his mayorship.
But, increasingly, more and more these types of incidents — ranging from microaggressions to blatant verbal abuse to physical attacks — have been occurring in the famously blue state of California.
De Ocampo noted that this kind of behavior (and worse) is more common to other areas of the country that have more complicated histories of racism. As Californians, especially Angelenos, he said that it's easy to think "oh, it's not gonna happen to me, but you don't realize that it can happen anywhere to anyone. It happened in my own neighborhood and it was technically one of my neighbors. That's where it was jarring for me." (De Ocampo mentioned that after the encounter, he saw her go into her home which is not far from his own in the neighborhood.)
More than 800 hate incidents against the Asian community have been reported by the Asian Pacific Policy and Planning Committee (A3PCON) since the middle of March, as the Asian Journal previously reported. Anti-Asian sentiments are on the rise as the COVID-19 crisis, which started in China, continues to disrupt the entire world.
Filipinos, in particular, have been targeted in racist and xenophobic attacks, many of which were filmed and went viral on social media. Most recently, a family in Carmel Valley was harassed by a white man — who turned out to be a CEO in the tech space — who hurled unwarranted racist expletives at a family that was celebrating a birthday.
But many of the incidents were catalyzed by women. The generic catch-all name "Karen" has been used to describe these assailants: white or white passing women who go out of their way to bother people of color. These so-called Karens have gone viral all across California from Oceanside, Torrance and Los Angeles to San Francisco and the Bay Area.
But the umbrella term of "Karen" — a humorous caricature of a specific brand of white (or white-passing) entitlement, a selfish individual expressing no empathy and often self-victimizes — can negate the severity of these seemingly low-risk incidents.
While a majority of the recorded and reported harassment against Filipinos are mainly relegated to verbal abuse and microaggressions, the emotional and psychological impact of being called colored or told to leave the country is significant.
"It made me feel like I was a stranger in my own community," De Ocampo said of his experience on Wednesday.
"It cuts you," he continued. "I don't care how strong you are as a person and how well you know that words don't hurt, but it does. I was in this moment, this place and then she sees me and places this judgment and suddenly this is who you are in this moment: you're just this colored person. [It was as if she was saying,] 'You're below me.' It was a really tough situation in that sense."
Even amid the anti-Asian incidents that are being captured and spread throughout social media, there's still skepticism within the Filipino community over whether or not racism still exists, especially racism targeting Filipinos.
Historically, Filipinos were among the targeted groups by racist policies, lawmakers and civilians but in the 21st century — in what people falsely call post-racial America — Filipinos are still a community of color subject to racist attacks of varying degrees.
As previously written in the Asian Journal, Filipinos have a tendency to follow the model minority myth common among Asian American cultures, this idea that full assimilation with white America is the way to get ahead.
"Filipinos who think that racism isn't going to impact them or their careers or any way that they live have to really take a step back and really think about that," De Ocampo said, noting the invention of smartphones as a way to accelerate public awareness. "In this current time, we are being made targets of microaggressions and racist rants and we have seen it."
The civil unrest that has fomented following the reigniting of the Black Lives Matter has kickstarted what critics call "cancel culture," the act of exposing individuals for indecent, harmful or bigoted misconduct and swiftly getting them fired from their jobs. Others like to call it "accountability culture" that ensures consequences are served to these aggressors.
Semantics aside, "cancelling" someone isn't the true answer. For De Ocampo, the situation is much more complicated than simply exposing or doxxing someone for being racist.
"I have some apprehension on that because I feel like we should have a dialogue with individuals that have done these things and not be completely punitive," De Ocampo said in response to whether or not he'd like to see the woman in the video face consequences.
"She knew what she did was wrong. I haven't made any decisions, but I think that there needs to be this balance that she needs to really realize what she did was hurtful and to possibly have a dialogue to figure out a way to heal," De Ocampo said.