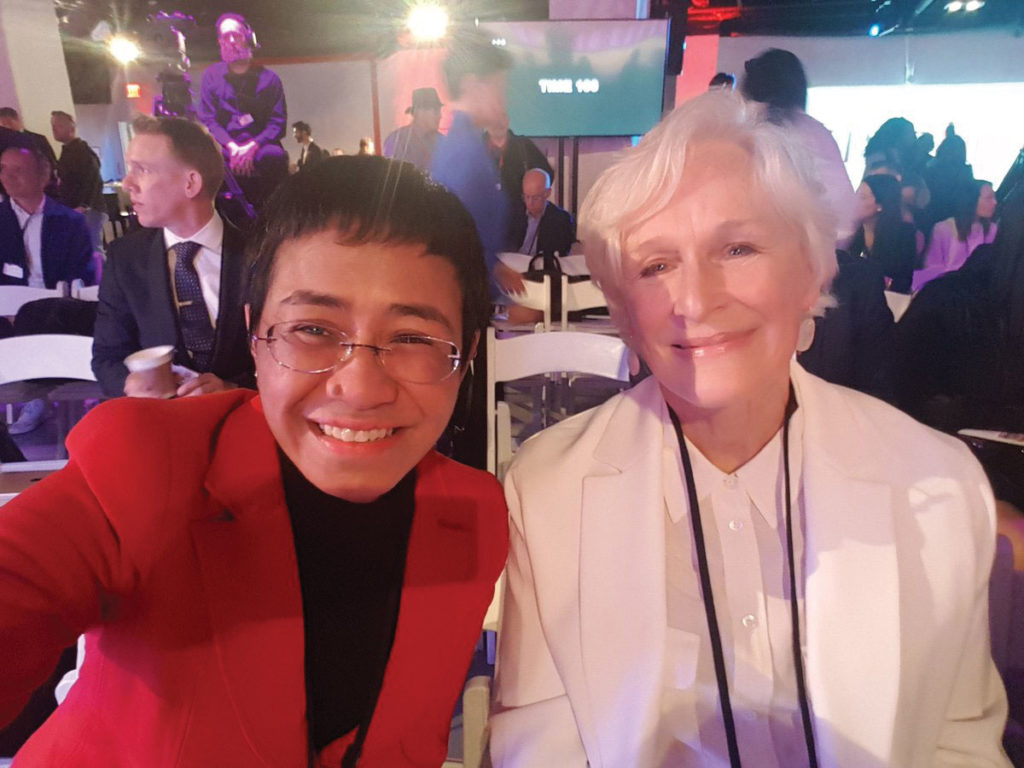 Time magazine held its annual gala in New York to celebrate the list of the "100 most influential people," which included veteran Filipina journalist and Rappler CEO Maria Ressa.
Ressa, who has been a vocal critic against Philippine President Rodrigo Duterte's administration, gave a speech on Tuesday night, April 23 wherein she said that "It's a completely chaotic time where technology has helped make facts disputable, eroded truths, and crippled trust."
"For journalists, for people at the front lines of trying to fight for truth, this is an existential moment for journalism and for democracy; for Rappler, the company I helped build in the Philippines, it's an existential moment, not just for our company, but for me," she continued. 
In the past 14 months, the Philippine government has filed 11 cases against Ressa. 
"The only thing I've done, my only crime is to be a journalist, to speak truth to power," she said. 
She has been arrested twice — in February for "cyber libel" charges related to a 2012 Rappler article and most recently at the end of March for the news site's alleged violation of foreign ownership.
"So who are we toasting? Please, grab your glass, raise it to Filipinos, to Americans, and other freedom-loving people all around the world who are fighting desperately for their democracies, because they — we believe in the goodness of human nature. We believe that the only way to build is with hope, it's with inspiration, it is — it's with love. We will hold the line powered with the best of human nature. Please, let's toast to freedom," Ressa ended in her speech.
In the magazine entry of Ressa's influence, former U.S. Secretary of State Madeleine Albright wrote, "When I presented her with the National Democratic Institute's highest honor in 2017, she spoke of the hard work and courage of her colleagues at Rappler: 'We are journalists, and we will not be intimidated. We will shine the light. We will hold the line.' That is precisely what she has done."
The magazine also named Ressa among the group of global journalists, who are fighting to spread truth, for "Person of the Year in 2018." 
The gala on Tuesday was attended by some of the world's game changers across various industries, such as Rep. Nancy Pelosi, Gayle King, Taylor Swift, Dwayne Johnson, Sandra Oh, Hasan Minhaj, and Emilia Clarke.