When the current COVID-19 pandemic reached the United States, many university students found themselves wondering whether they'd return to campus from spring break or continue the rest of the semester away from campus to stay safe from the virus spread.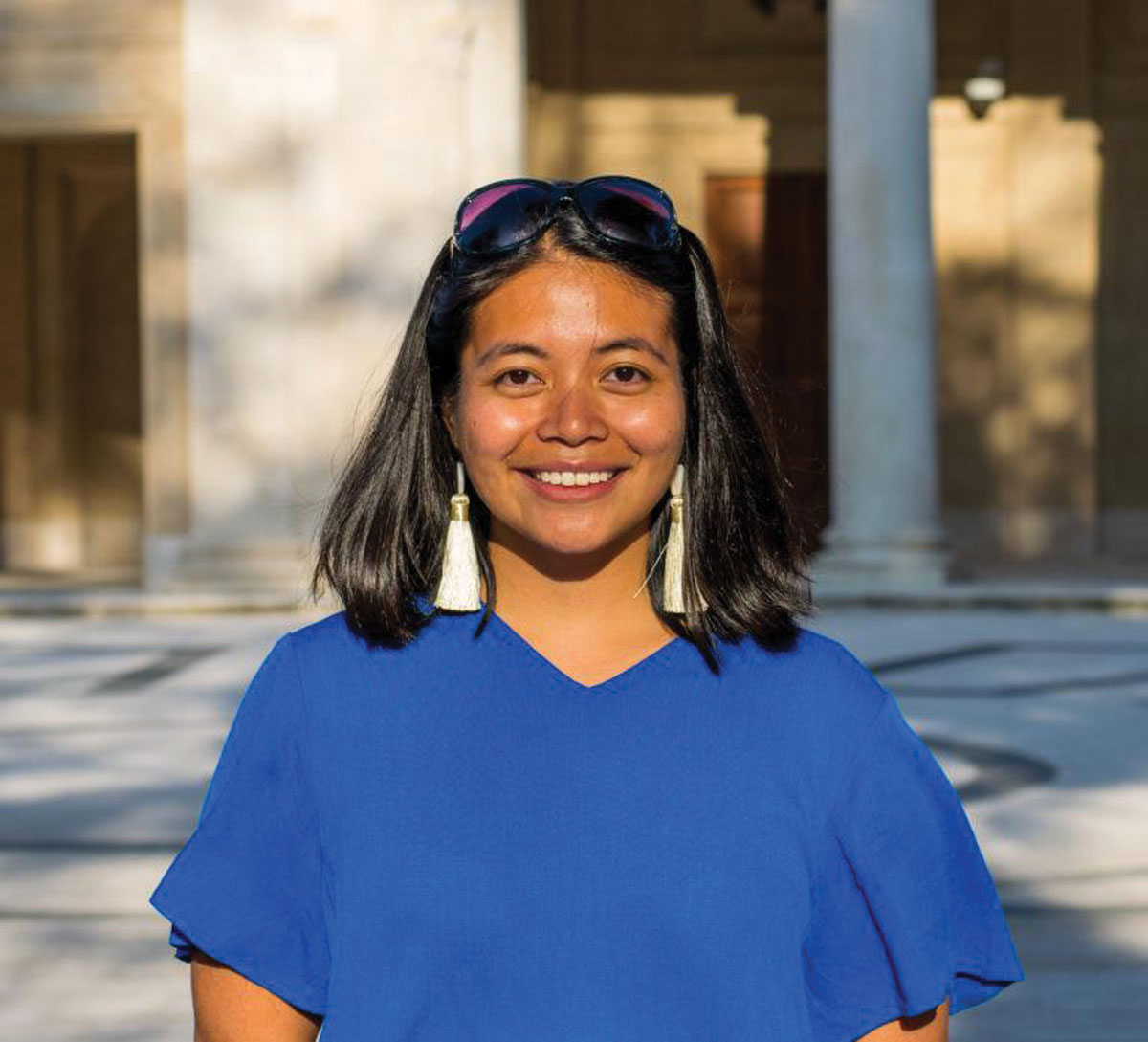 As students again played the waiting game during summer break, international students were suddenly hit with the news that taking a fully-online course load would mean having to leave the U.S. and their current academic and professional plans.
"I was just in disbelief and was panicking, especially because I haven't checked if the classes I was registered for are in-person or online," Andreia Carrillo, a Filipina graduate student at the University of Texas at Austin, told the  Asian Journal.
Like Carrillo, over 1 million other international students were shocked after the U.S. Immigration and Customs Enforcement (ICE) announced on Monday, July 6 that students may be forced to leave the country if their universities go online.
Under the new guidelines, non-immigrant students taking a full course load online must leave the U.S. or take "other measures" such as transferring to a school with in-person instruction. If they left the U.S. during the pandemic or for summer break, they will be prohibited from returning.
Students may stay though if their universities take a hybrid approach of online and in-person instruction.
"If not, they may face immigration consequences including, but not limited to, the initiation of removal proceedings," the ICE announcement said.
The news was a blow to international students who like Carrillo, made the choice to pursue studies in the U.S. for its opportunities. Astronomy was not an established field of study in the Philippines.
Originally from Baliuag, Bulacan, Philippines — an hour away from Manila — Carrillo came to the U.S. when she was 17 to do her undergraduate study at the University of Michigan, Ann Arbor where she double majored in Astronomy and Astrophysics, and Interdisciplinary Physics and graduated with highest honors. She then went on to pursue her Ph.D. in Astronomy at UT Austin.
"I've learned so much about my field and myself, especially since this is the first time I've lived alone and far from home," said Carrillo, who had just finished a five-month internship in New York City when she heard the news.
"I don't think I would have learned as much, especially regarding other people's different cultures and points of view if I didn't have the chance to go here, especially at a young age," she added.
The rule change was quickly criticized by students and universities with Harvard University and Massachusetts Institute of Technology suing ICE on Wednesday, July 8 to stop the rule from taking effect. Northeastern University and Princeton University quickly joined the Cambridge, Massachusetts universities in support of the lawsuit.
"The order came down without notice — its cruelty surpassed only by its recklessness. It appears that it was designed purposefully to place pressure on colleges and universities to open their on-campus classrooms for in-person instruction this fall, without regard to concerns for the health and safety of students, instructors, and others," said Larry Bacow, President of Harvard University, said in a message to its community.
On the West Coast, the University of California system also announced its own plan to file suit that also seeks a temporary restraining order and preliminary and permanent injunctive relief to prevent ICE from enforcing the rule.
Mounting uncertainty
The rule change — made less than two months before the start of the fall semester of many universities — has left international students with a heavy sense of uncertainty.
The new rules do offer some alternatives to leaving the U.S., but such alternatives — taking Reduced Course Load or appropriate medical leave — won't apply to most students.
Currently, UT Austin has plans of doing hybrid learning of both in-person and online classes which means Carrillo can stay. However, Carrillo pointed out that international students whose courses are all online would still be left vulnerable.
She recently joined a town hall meeting with other international students in expressing main concerns over what would happen to them and their F1 student visa status if classes had to switch online, especially as coronavirus cases and deaths tick upwards in the state.
UT Austin on Tuesday announced that a member of its custodial staff died as a result of the coronavirus.
Carrillo added that she wished her university was fighting for its international students the same way Harvard, MIT, and other universities were.
One approach some universities have taken is to have hybrid learning for most of the fall semester and transitioning to online classes after Thanksgiving break.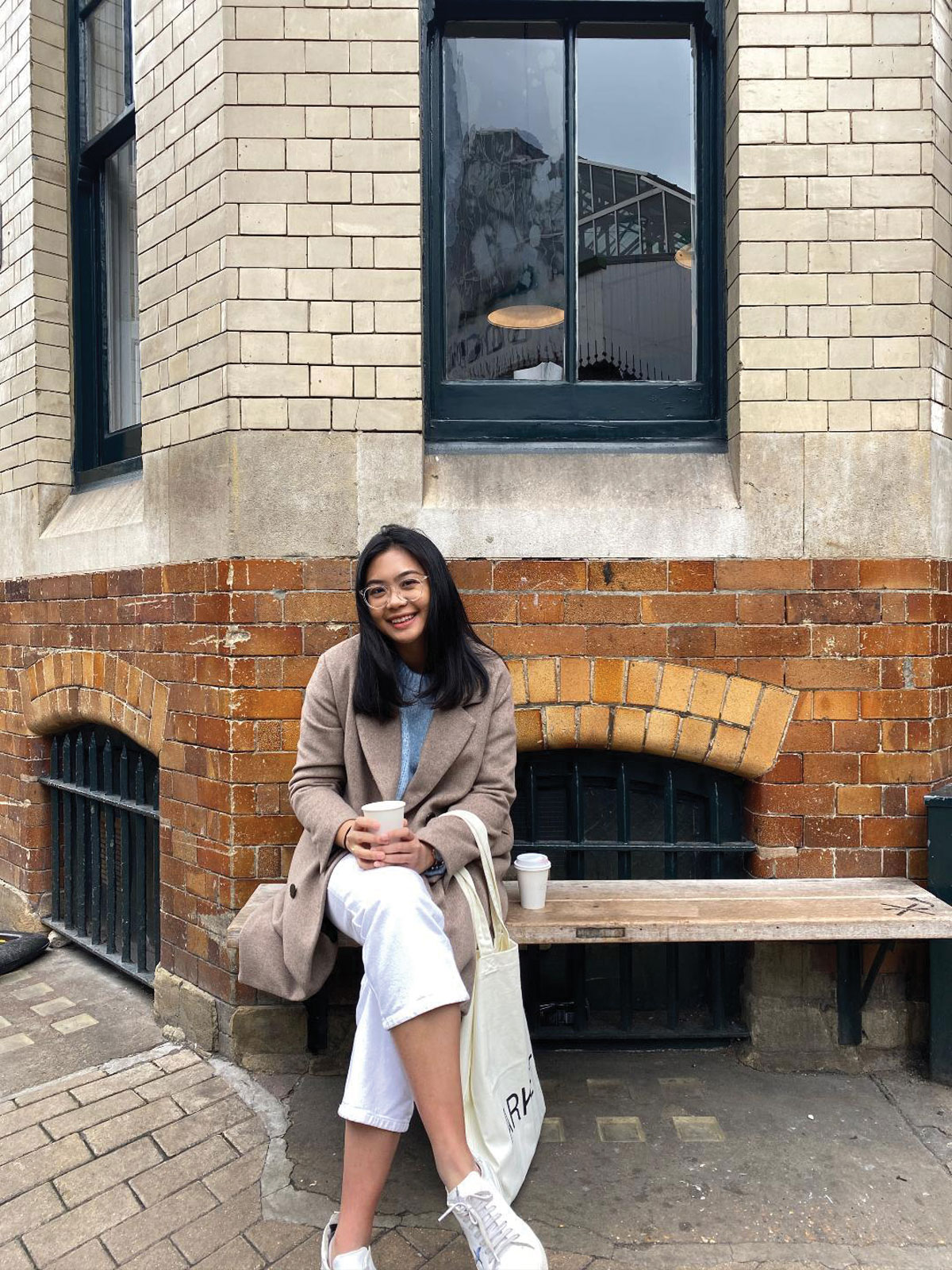 "From my understanding, I need to return to campus and take at least part of my courses in an in-person format," Justine de Jesus, a rising senior at the University of Pennsylvania in Philadelphia, told the  Asian Journal.
However, she's still unsure of what the transition to online classes later in the semester would mean for her.
"Right now, the SEVP [Student and Exchange Visitor Program] is not clear," she said, adding that the new regulations are incredibly vague and that ICE continues to be updating its FAQ page with new and often conflicting information.
The experiences and backgrounds of international students vary and the rule change means a domino effect of complications from being unsure whether they can return to their home country, to questioning where their academic plans stand after years of careful planning.
When De Jesus heard about the rule change, she was in Singapore where her parents live. However, she, herself, was in Singapore on an extended tourist visa and holds a Philippine passport.
In the worst-case scenario that she would have to leave the U.S., she would be forced to go back to the Philippines as the Singapore government is currently not open to foreign nationals.
"It's a tricky situation for me, as I don't actually live there and would have nowhere to go to complete my studies," said De Jesus.
For one Filipina international student who attends a private university in Tennessee as a sophomore and asked to remain anonymous, her home country — also not the Philippines — has closed its airport.
"Because of the situation I was in, hearing the news from ICE worries me a bit because if I have to go home, I can't," she told the  Asian Journal.
Aside from the promising opportunities and experiences, she chose to study in the U.S. because the fact that her older brother also studied in the country meant she wouldn't be alone.
Her university also chose the approach of doing hybrid courses and transitioning to fully online classes after Thanksgiving break. She said her university did release a statement informing students that they were aware of the rule change and were still seeking further information and guidance before letting them know the final verdict.
"Obviously, that does worry me a bit," she added.
'A major setback'
The rule change, the student said, was a "major setback."
Even if she were able to fly back, the time difference and WiFi problems in her country would be a hindrance to online learning.
She said that she'd likely end up taking a gap semester, however that would mean voiding her visa.
"That's something I don't want to happen because it would really hold me back," she said.
She admits there are other students who have it worse, but just the thought that her situation can change if her school decided to go online keeps her on edge.
"There's already so much going on, and I think it's unfair to international students because many of them have given up so much to be here," the student said. "A lot of money, time, and effort is spent for us to come here and get a high level of education. It's not easy. And all of that is being disregarded. It's very discouraging."
De Jesus expressed similar concerns and added that as someone pursuing two very different majors of Cognitive Neuroscience and Visual Studies, she doesn't have much flexibility when it comes to choosing classes.
"There is a very real concern that I won't be able to finish my requirements and graduate on time," said De Jesus.
As a rising senior, there's also the issue of having to maintain her Student and Exchange Visitor (SEVIS) Program status which if she fails to do, may mean she can't apply for her Optional Practical Training (OPT) period after graduation.
"It's a challenge a lot of international students are facing right now," said De Jesus. "Dedicating the last few years of your life working towards a certain career path, only to have senseless policies interfere."
Carrillo optimistically said that if worst comes to worst, she's happy her work can be done from a work-from-home setting.
However, there's no getting past the need for reliable internet, which can be hard to get in the Philippines. A lot of her work involves studying outer space and nearby galaxies using large spectroscopic surveys and analyzing integral field spectroscopy data.
It also doesn't help that most of her collaborators are in the U.S., which brings up another issue of time difference.
"I've tried working during the holidays when I'm back home in the Philippines and my internet at home just wouldn't cut it," said Carrillo.
Studying in the U.S.
The number of foreign students in the U.S. hit an all-time high in 2018-2019 with a total of 1,095,299 international students, according to data by the Institute of International Education (IIE).
Open Doors data released last December revealed that 3,320 Filipino students were enrolled in the U.S. in 2019 — an increase of 2.9% from 2018's count of 3,225 students.
However, from 2016 to 2019, the number of new international students in the U.S. has seen a decreasing trend with the 2018-2019 year seeing just a 0.5% increase.
For many, the rule change is just among the latest of the Trump administration's efforts to push an anti-immigrant agenda under the guise of the pandemic or the economy.
Just last month, Trump temporarily suspended the issuance of new work visas through 2020, preventing hundreds of thousands of foreigners seeking employment through the H-1B visa.
According to the IIE, the majority of funding for international students studying in the U.S. comes from their personal spending, whether it be from family (57%) or employment (20.6%).
"While ICE claims these measures were taken in the name of the pandemic, I feel like that's just another scapegoat," said De Jesus, who is also the president of UPenn's Assembly of International Students.
De Jesus added, "The order puts the health of so many at-risk — international students who must fly back to or deport the U.S. to maintain their visa status, to those in close proximity to these students. Ultimately, the health and safety of the global community [are] jeopardized."
She said international students aren't asking to be recognized for excellence — whether it be the contribution towards the country's economy or academic achievement — as doing so runs the risk of reducing the international student community to a "dollar value or token."
"We are simply asking to be seen as equal — deserving of the right to finish our degrees, and of the right to be safe and housed during a pandemic," she added. "Right now, it feels like we're being treated as expendables."
Ultimately, Carrillo said, it's important that people be able to study where they want to, especially if it helps them achieve their goals and dreams.
"We live in a time where we have been more connected than before, physically — with flights being a little more affordable — and virtually through the internet. People are exposed to different perspectives and cultures and it's an innate thing for us to be curious and pursue it. Border, oceans, and irrational rules like this ideally shouldn't matter," said Carrillo.
"I came to the U.S. for astronomy and had I not done so, I wouldn't have known how international my field was," she added. "I think that's definitely one thing that studying in the U.S. has taught me — that there's so much more we can achieve when we have people from all over the world pondering about the universe. I'm sure that that's the case with other fields too."
As for institutions and organizations being vocal about protecting students, their efforts are not going unnoticed.
"I'm thankful that there are universities out there fighting to keep their international students — it shows us that the work we put in to come here was valued and worth it, and it also encourages us," the Tennessee student added.