­­­­­­­­­­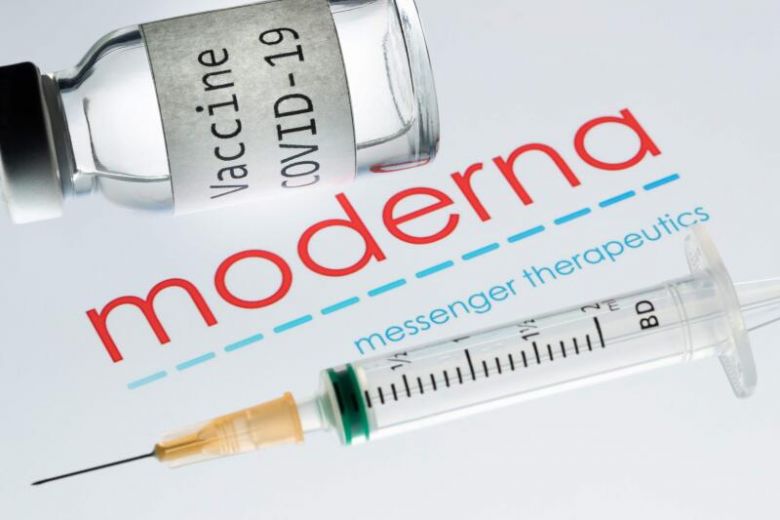 By Jenny Manrique/Ethnic Media Services
THE medical community is celebrating drug maker Moderna's recent announcement that it is seeking FDA approval for its COVID-19 vaccination for younger kids, though experts add they are "anxiously" awaiting further data on its efficacy and safety.
"We have seen that our youngest patients are getting sick and hospitalized with COVID… even previously healthy kids can develop complications," said Pediatric Pulmonologist Dr. Manisha Newaskar with Stanford Children's Health during an April 29 press briefing hosted by Ethnic Media Services.
"The data still needs full review, but we have to educate our families and encourage them to get their young ones vaccinated," Newaskar added.
The vaccine will require two doses one month apart and is expected to be authorized by the FDA in June. Parents have been hesitant about shots for their kids in part due to the risk of myocarditis—an inflammation of the muscles around the heart—though experts note the risk decreases for younger patients.
"Schools may have a role to play in getting the vaccine out there," said Dr. Ben Neuman, professor of Biology and chief virologist with the Global Health Research Complex, Texas A&M University.
"There are 500 deaths per year from bacterial meningitis, and that is one of the things that schools would normally require vaccination against," explained Dr. Neuman. "COVID-19 is around 350 deaths in the same age group in roughly the span of a year. This needs to be one of the vaccines to make school work."
Moderna previously requested FDA authorization for its vaccine for kids ages 6 to 11 and ages 12 to 17. It expects to submit data on the efficacy of these vaccines by May 9.
The news comes as Moderna also announced progress on a "bivalent" vaccine that would provide immunity to the original Covid-19 strain along with newer variants.
"Each year we update our influenza vaccine and it's now a quadrivalent vaccine. It has four different antigens in it. So, the thinking among vaccine scientists is to do something quite similar with COVID," explained Dr. William Schaffner, professor of medicine in the Division of Infectious Diseases at Vanderbilt University School of Medicine.
"Expanding the antigens in the vaccines, we get broader coverage against this array of variants going forward," Schaffner noted.
The speed at which variants of the Covid-19 virus are appearing, along with their relative transmissibility, calls for the development of multivariant vaccines, speakers said. The BA2 Omicron variant, which emerged in late November in the United States, is almost gone but has been replaced by a subvariant that is even more contagious: the BA.2.12.1
"We need to advocate the FDA to update the vaccines more quickly considering that we're just tweaking the spike protein a little bit," said Dr. Eric Feigl-Ding, co-founder of the World Health Network and chief of the COVID Task Force at the New England Complex Systems Institute. "We should be able to do a phase two (of approval), and then allow these brand-new phases to adapt the vaccines pretty quickly…"
Experts also weighed in on the removal of mask mandates on public transportation which several U.S transit systems, including airlines, have already adopted.
"We don't just stop wearing helmets, unbuckle our seatbelts, and allow drunk driving because hospital beds are not full. I think the CDC is forgetting prevention (strategies) in trying to push for a return to normal," added Dr. Feigl-Ding, who highlighted the fact that even for people who are boosted, the protection against hospitalization and death is 90-95%, but the protection against infection is only about 45%.
"Adults now are going out to gatherings, parties, bars, restaurants, nightclubs… so the likelihood of transmission is higher," continued Dr. Feigl-Ding, "and someone may have immunocompromised children at home or family members who could actually have a severe outcome (from infection)."
Dr. Schaffner agreed that the ending of the mask mandate might increase the vulnerability of already fragile people and suggested that people consider their personal circumstances when deciding to leave the mask at home. "Are you older? Do you have an underlying illness, heart disease or lung disease? Are you immune-compromised? Are you a person that's providing care for someone? Continue to be very careful."
The speakers emphasized that vaccination is safe and that boosters are essential to strengthen immunity against COVID-19 and its long-term effects such as headaches, fatigue, sleep disturbance, stomach aches, chest tightness, and loss of appetite among others.