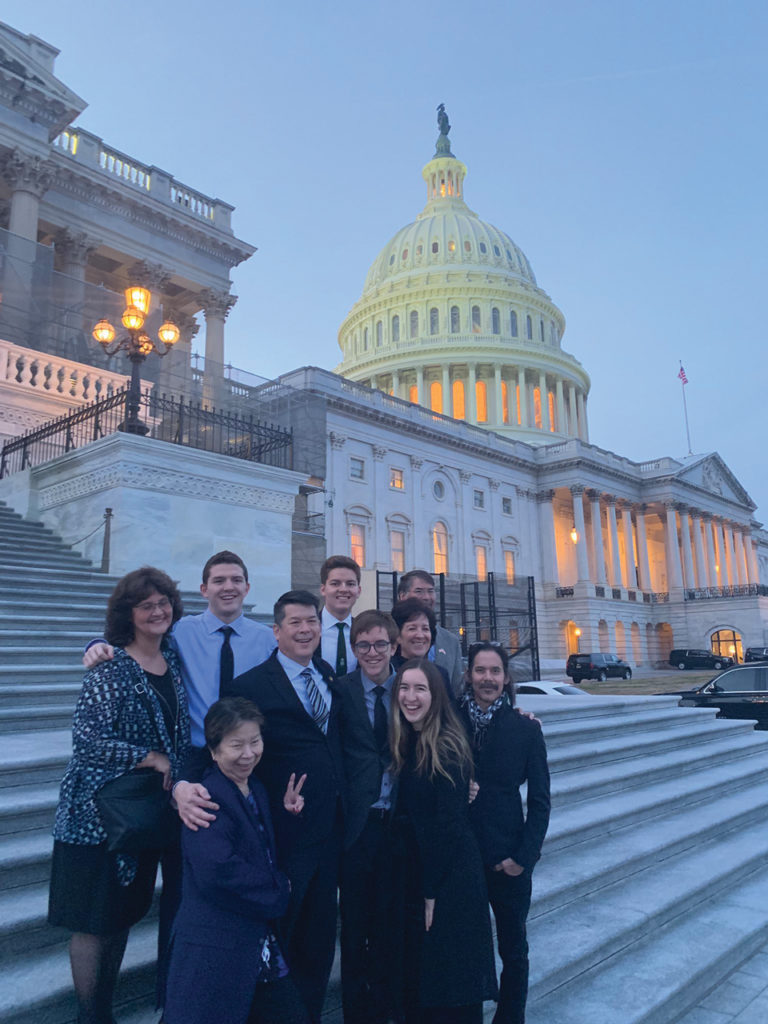 California's House representatives join 116th US Congress' most diverse class
The 116th United States Congress and its freshman class convened on Thursday, Jan. 3, and its ethnic and gender makeup continues to shine a light on the impact of diverse representation in the government.
The 2018 midterm election results ushered in the historically diverse crop Congress members, which comprises of 127 women. In the House, 127 women were sworn in, including a record 43 women of color, as reported in this issue of the Asian Journal.
The State of California, in particular, welcomed several barrier-breaking members of Congress. Rep. TJ Cox — who is half-Filipino American — beat Republican incumbent David Valadao in a neck-to-neck fight for California's 21st District.
Cox is the first Democrat to represent the Central Valley district since 1981.
"We've come to Washington with a divided government and a divided nation. The challenges facing our country are steep — but like so many of us, I am no stranger to tough challenges," Cox said on Thursday after being sworn into the House. "Now is the time for bold leadership and bold ideas, and to recommit to the values that actually made our country great."
Like many other first-time elected Democrats, Cox ran a progressive campaign based on improving public education and health care, safe and affordable access to drinking water and upholding immigrant rights and providing a pathway to citizenship for DACA recipients.
"My parents came to this country because they knew that they could build a better life for their children here in America," said Cox, whose mother, wife and children accompanied him in the ceremonial swearing-in on Capitol Hill. "Our district is defined by folks like my parents — immigrants willing to do whatever it takes so that their children might struggle just a little less, and reach yet a little higher. Arriving in California all those years ago, my parents could never have imagined that their son might one day serve in Congress."
Orange is the new blue
The midterm elections were especially significant down in Orange County, where Democrats gained control of all seven House seats.
Democrat Katie Porter of California's 45th District won against incumbent Mimi Walters in a Cinderella upset that signaled the partisan change in southern Orange County post-2016 election.
"This campaign was about standing up to powerful special interests. That's what I've done my whole career," said Porter, who was a consumer protection attorney and UC Irvine professor prior to becoming an elected official.
Just one day after being sworn in, Porter joined her fellow House Democrats in introducing the For the People Act, a sweeping piece of anti-corruption legislation that would end the Citizens United Action Fund and tighten up election security measures to eliminate the risk of hacking, miscounts and unethical election practices.
The other newly-sworn in representatives of Orange County include Gil Cisneros of the 39th District, Mike Levin of the 49th District and Harley Rouda of the 48th District. (Rouda is the first ever Democrat to represent this district.) (Klarize Medenilla/AJPress)