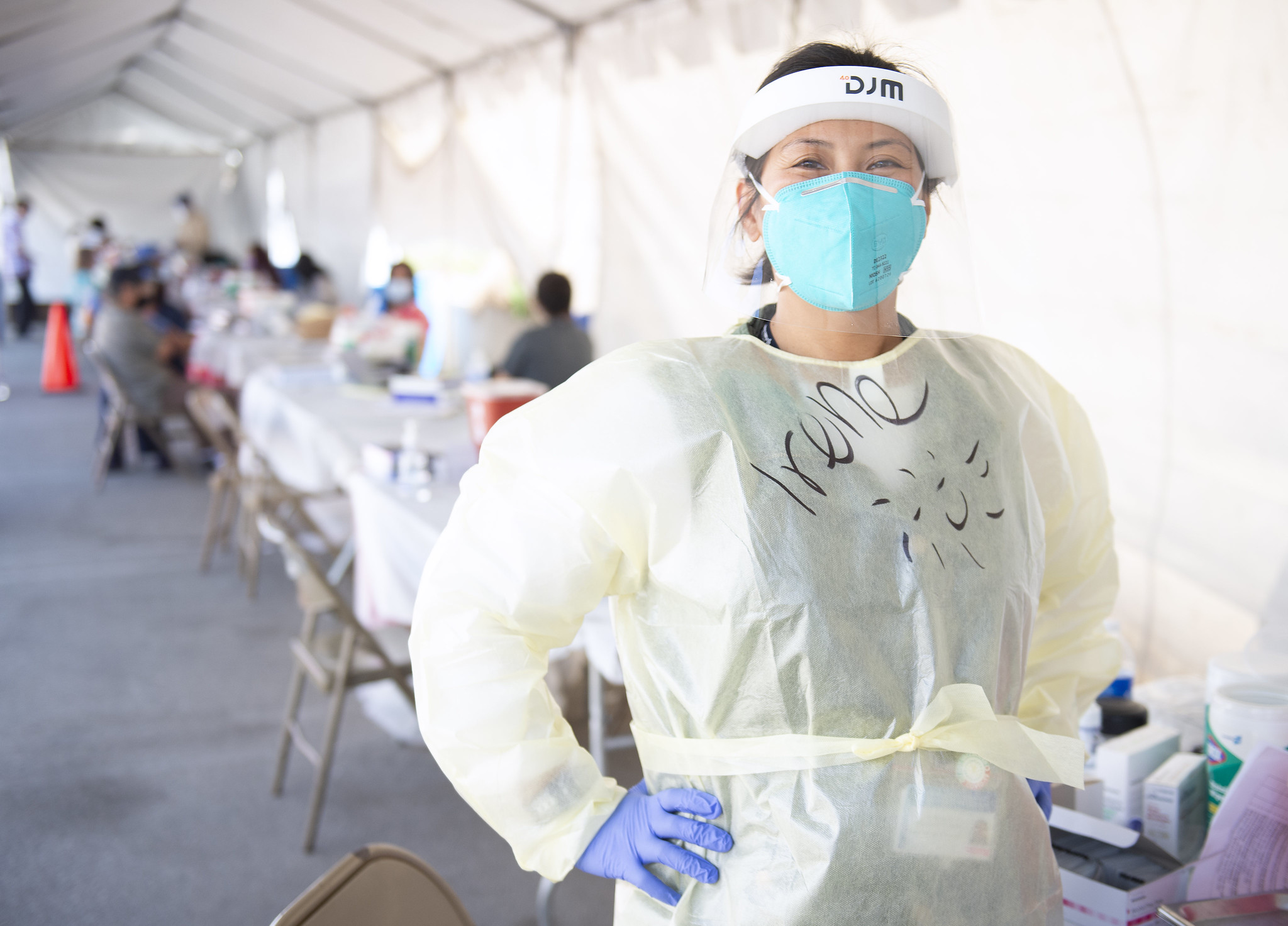 Governor Gavin Newsom details new travel recovery plan to restart the state's tourism industry
FOR Californians, June 15 was the highly anticipated return to relative normalcy after 15 months of coronavirus-related lockdowns.
But for nurses and doctors, June 15 could be the start of yet another infection surge that may endanger vulnerable communities.
As previously reported in the Asian Journal, California set Tuesday, June 15 as the end of the state's color-coded Covid-19 tier system that — with varying levels of efficacy throughout the pandemic — set limits on commerce, public socialization and capacities in businesses and venues.
"It's reopening day," Newsom tweeted on the morning of Tuesday, June 15. "We've administered over 40 million vaccines. Now… No more social distancing. No more capacity limits. No more colors or county tiers. And if you're vaccinated — no more masks. It's a good day."
Despite June 15 being treated as an end to pandemic restrictions, the dropping of the color-coded tier system just means that the state is not requiring mandates like face coverings and masks, social distancing and capacity limits.
There are still some restrictions when it comes to face coverings: masks will still be required in certain settings, like on public transit (planes, ships, trains, buses, ride-shares, etc), in transportation hubs (airports, terminals, train stations, etc), indoors at K-12 schools and child care facilities and at all health care and long-term care settings and clinics.
Counties and businesses will also be allowed to implement their own public safety guidelines such as mask-wearing, social distancing and capacity limits, as previously reported in the Asian Journal.
As the public begins to ease back into public socialization, medical experts are still urging people to keep wearing masks when in crowded public spaces as many Americans have yet to become fully vaccinated.
According to the CDC, about 44% of the American population is fully vaccinated as of Monday, June 14. California's fully vaccinated population is at about 46%, according to CDC data — California also has one of the lowest positive coronavirus case rates in the country.
But nurses and doctors emphasize the fact that there is still a majority of people across the state and country that are not yet vaccinated and could be susceptible to hospitalization and the severe effects of COVID-19.
"Please, please just keep your masks on when you are indoors and in crowds," pleaded Zenei Triunfo-Cortez, a Filipina American RN and a president of the California Nurses Association and the National Nurses United. "It's such a simple but effective way of preventing Covid-19. This pandemic is not over. We still have upwards of 10,000 new infections and hundreds of deaths per day. Not even half the U.S. population is fully vaccinated. And some of the new variants are highly contagious and incredibly troubling. Please keep on masking to protect yourselves and your families."
Triunfo-Cortez added that increased public leniency with safety protocols may "endanger our most vulnerable Californians — including all kids under 12, the immunocompromised, and essential workers who tend to be disproportionately people of color."
According to the California Department of Public Health — which has spearheaded the state's massive campaign to get more communities in California to get vaccinated — the seven-day average for positive Covid-19 cases among children under 18 increased 21% over the last week, punctuating the risk among many young people who aren't vaccinated.
(The minimum age to be eligible for a vaccine is 12 years old, as of press time.)
"We still have to worry about those who are still vulnerable to the virus, so while you may refer to the current CDC guidelines, please think about those people," Dr. Joyce Javier, a pediatrician at the Children's Hospital Los Angeles, told the Asian Journal.  "So if you're an adult who works in schools, for instance, we're still wanting the adults and children to wear masks. In health care, we're still [wearing] masks. Even though I'm fully vaccinated I still wear a mask with all of my patient encounters, especially for those who work in childcare."
Despite the gaps in vaccination rates and the fact that less than half of the state is fully vaccinated, California is gearing up to restart its famed tourism industry in what Newsom is describing as "a post-pandemic life."
On Monday, June 24, Newsom introduced the California Comeback Plan, a blueprint to kickstart the state's travel economy that coincides with the state's overall reopening. He proposed a $95 million allocated to the state's tourism economy and to make up for the 1.2 million hospitality and tourism-related jobs that were lost during the pandemic.
"From California's coastlines to our theme parks to our breath-taking national forests, our state's diverse terrain and unique communities make us the envy of the world when it comes to tourism," said Governor Newsom. "As we move forward to a post-pandemic life, our tourism sector is expected to come roaring back – making us, once again, a global leader in hospitality and leisure."
Additionally, the state is offering one of six vacation packages for all Californians aged 18 and older who are at least partially vaccinated. According to a press release, the drawing will take place on July 1, and six winners will be rewarded vacation packages to Anaheim, Greater Palm Springs, Los Angeles, San Diego and San Francisco; winners will also receive $2,000 for travel expenses.